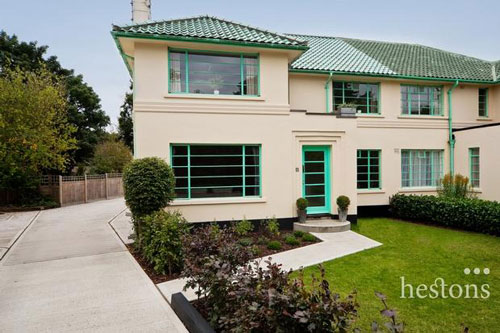 This isn't a split house, this two-bedroom 1930s art deco maisonette in Colchester, Essex was designed this way.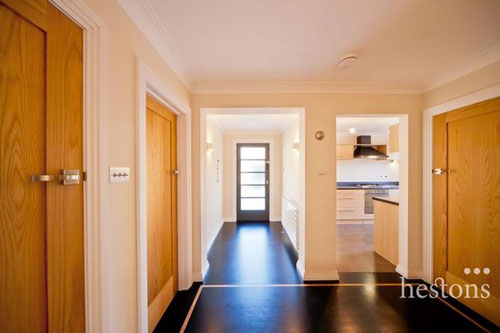 According to the agent, the area has 'distinctive' art deco apartments, all designed to replicate the appearance of semi-detached houses. Each block is quartered into four units.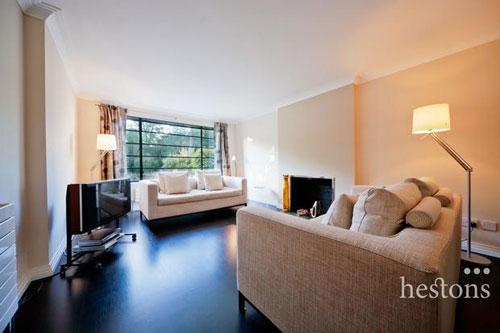 This one is a ground floor apartment, which has undergone a complete refurbishment, but with one on keeping those period features to the fore – period features such as original radiators and those distinctive windows and doors are intact, rubbing shoulders with some new, high-end finishes (like oak floors) and updated kitchen and bathroom.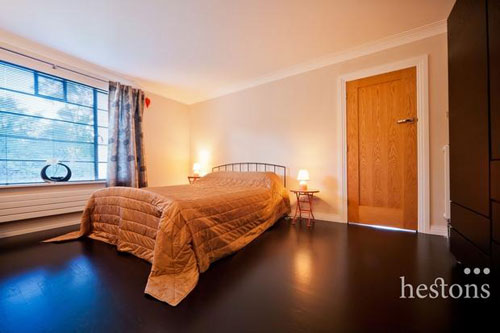 The front door for the ground floor apartment is on the side of the house, leaching to a large L-shaped hallway, a newly-fitted kitchen with high-end appliances and French doors to the rear, a drawing room with fireplace, a master bedroom, a second bedroom / dining room and a bathroom / wet room.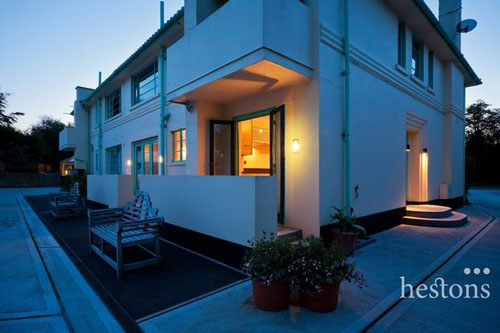 More images and photos on the site, £240,000 is the asking price.