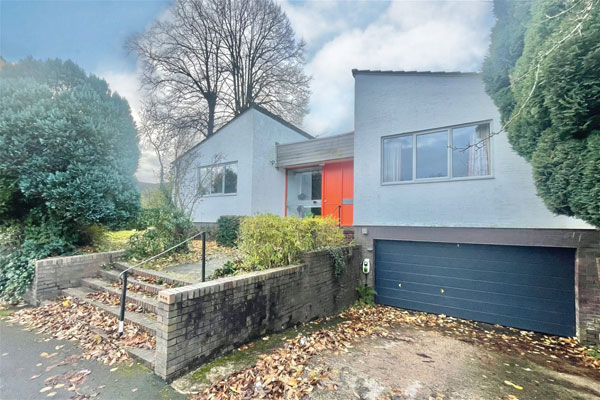 If you love the era, then you might well love the idea of this 1960s Michael Sassoon modern house in Cheadle, Cheshire.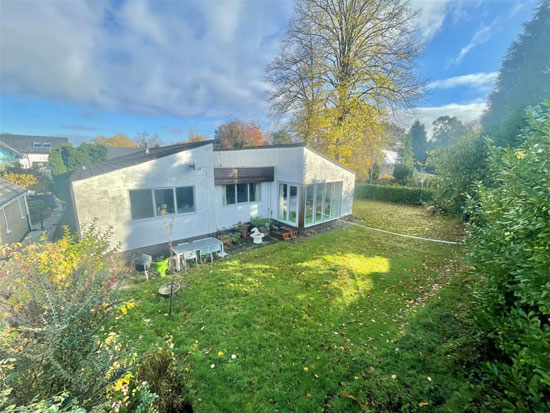 It's a gem of a house, both in terms of the 1960s architecture (the house dates from 1968) and also in terms of what the current owners have done. This isn't a time capsule of the era – more a tribute to the era.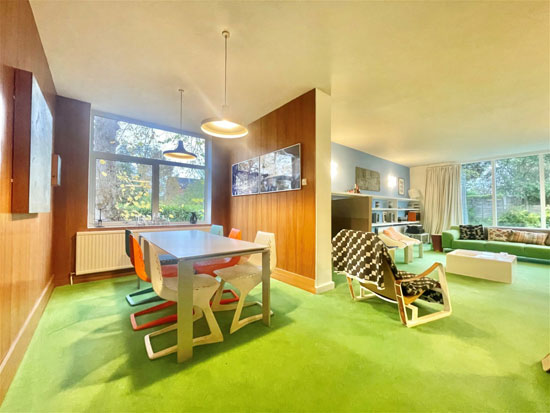 This is a very liveable family home in a corner plot and in a desirable part of Cheshire (just a stone's throw from Cheadle village), with bags of character and updates that make it work well in the 21st century, which is pretty much what many of us want.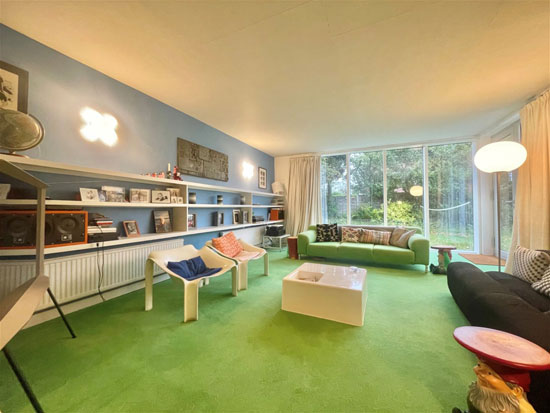 The angular architecture is very much of its era. I don't think it could be more '1960s' with its dual angles and flat roof over the orange door. All too often, that's pretty much all you get of the original time period. Not here, though.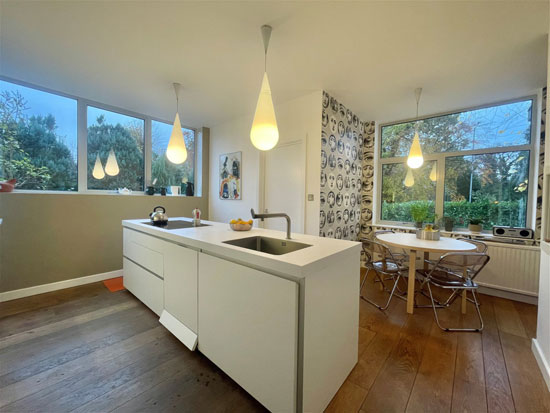 The owners have worked with this one to update in keeping with the 1960s whilst also adding in plenty of design from the era. They've also added in something else rarely seen in houses today. Lots of colour. I love the individually coloured walls throughout, adding in something of a pop art vibe. More people should do this. Neutral works well for some houses, but colour is so often overlooked.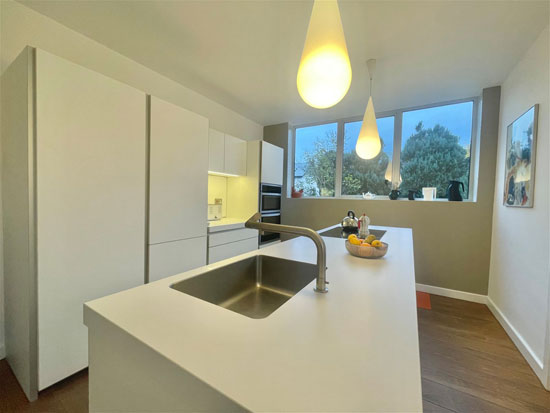 The open-plan reception area is eye-catching, too, with a partition separating the dining area. Love that space-age tiling in the bathroom too. Of course, you would need a few 1960s classics of your own to get the same vibe.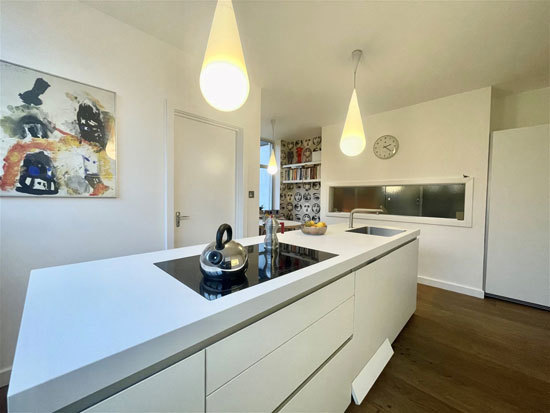 Elsewhere, modern updates work well in the house – even that contemporary Bulthaup kitchen, which is something of a focal point. Its neutral, almost futuristic look sits well in this space.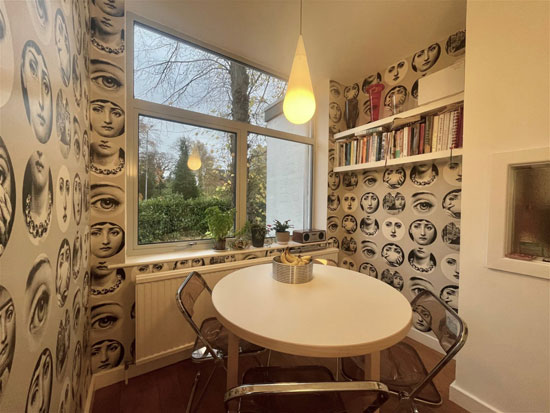 Talking of space, a large entrance porch and hallway make up the reception area, which in turn leads into the open-plan living areas, brightened up by plenty of natural light via the windows and patio doors.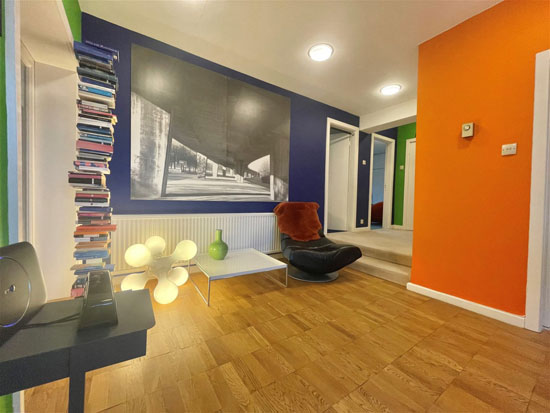 The main living room plays homage to the original era, although much of that is down to the 1960s design touches. Again, plenty of colour and a dining area partly petitioned off from the main room. Love the wood finish in that part of the room, too.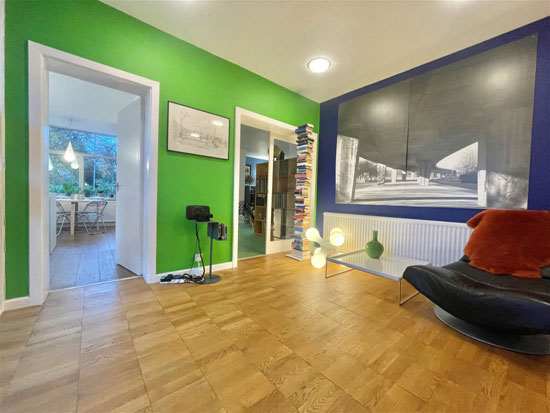 As I said, the Bulthaup kitchen is something of a focal point and, although from a different era, works well and is likely to be a 'pull' if you love your cooking. A utility space is just off this, too.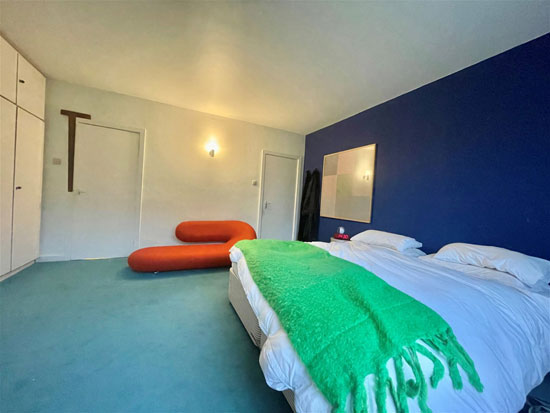 The bedrooms are described as 'spacious retreats' and certainly look a good size, judging by the photos. There's also an en-suite shower room to the master bedroom and a family bathroom featuring the geometric tiling I mentioned earlier.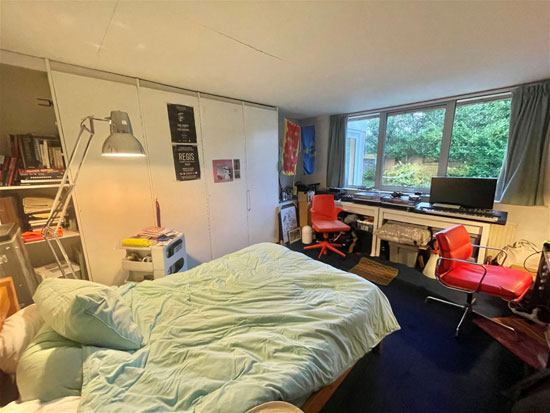 Finally, the house has an additional washroom, plenty of built-in storage, and if you want more, you might have noticed the integral double garage sitting underneath the main house. Very cool.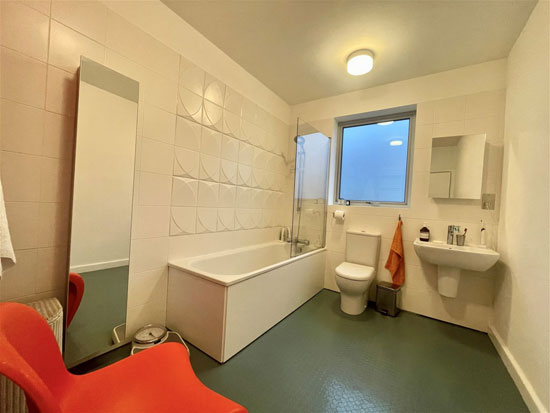 Gardens, too, with the house on a corner plot and a patio to the rear. Elsewhere, the garden is substantial and mainly laid to lawn.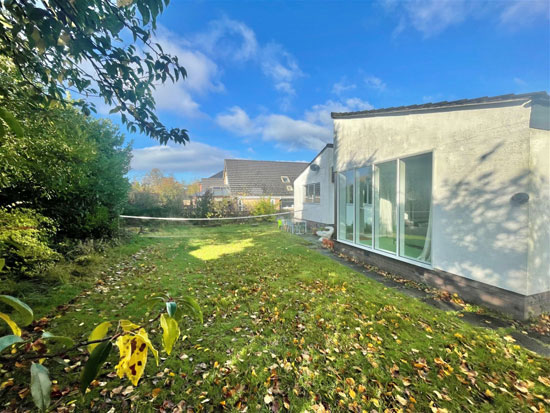 Fancy it? It is on the market now with a guide price of £695,000. If you want to know about the house (and are considering buying), a viewing is probably what you need. The sellers have 'all the documents relating to its construction down to how many screws used', which is quite a bonus.
Images and details courtesy of Andrew Dawson. For more details and to make an enquiry, please visit the website.