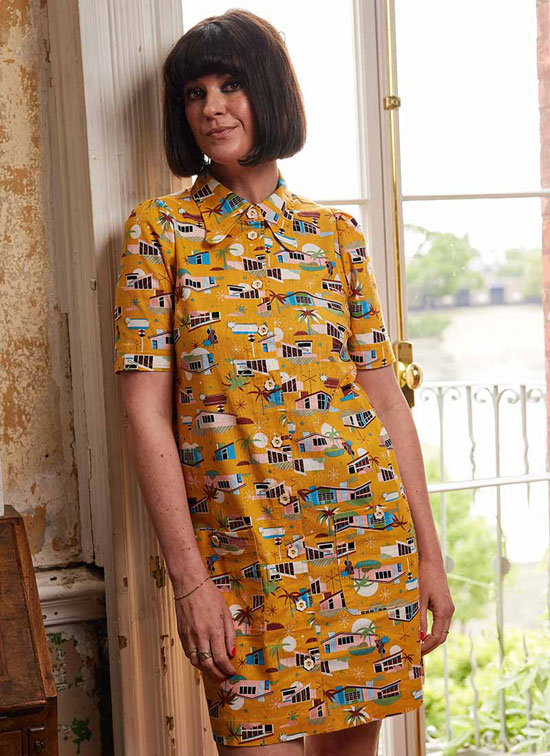 I don't make a habit of mentioning fashion here, but I'm making an exception for the Dawn O'Porter X Joanie midcentury bungalow print shift dress.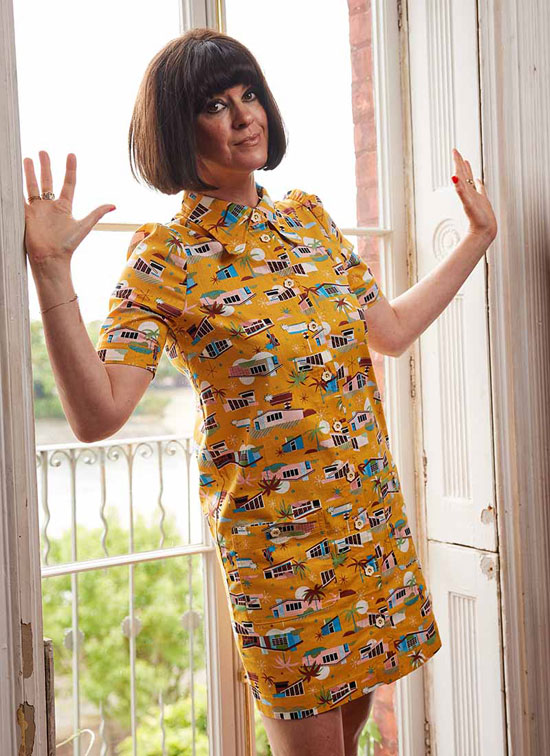 Why? Well, it just seems pretty much the perfect fit here. I know you all love interesting midcentury modern architecture, and many of you love a retro slant too. This dress brings the two together. And that's got to have appeal.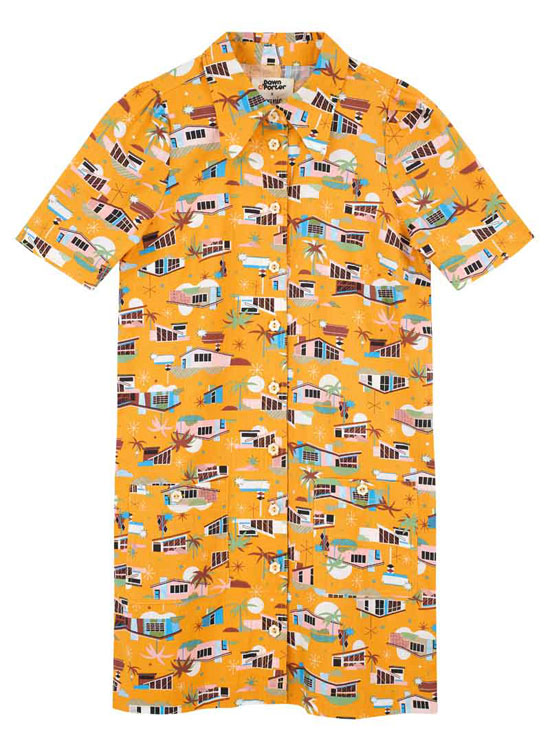 The dress, spotted as part of the best 1960s dresses round-up over at Retro To Go, is part of a capsule collection between retro retailer Joanie and retro fashion lover Dawn O'Porter. If you have a thing for 1960s or 1970s fashion, do check out the whole range.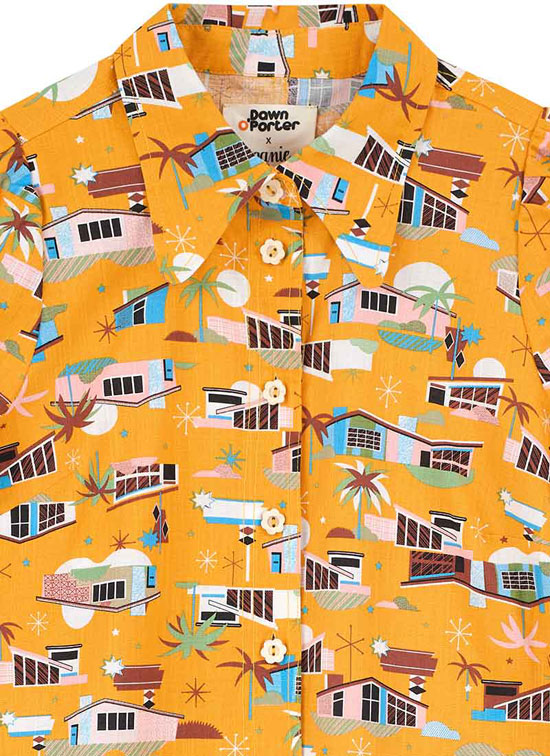 And if you love MCM house design and the 1960s, then have a look at this. It's a shift dress made from a super-soft organic cotton barkcloth fabric with added stretch in an all-over two-way atomic print composed of 'mid-century motifs, including bungalows, palm trees, and stars on a mustard background'.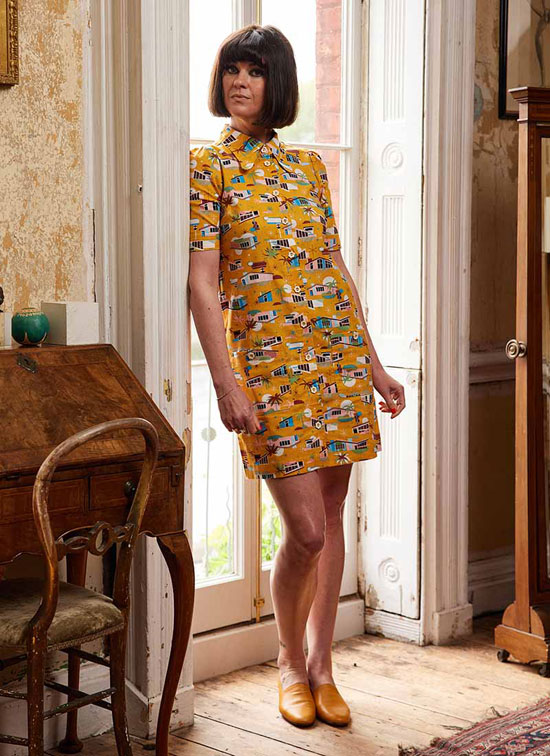 It also has a button-through front with wooden flower-shaped buttons, patch pockets with button fastenings, short sleeves, and an exaggerated rounded dagger collar. Sizes are 8 right through to 26, and the dress retails for £69.