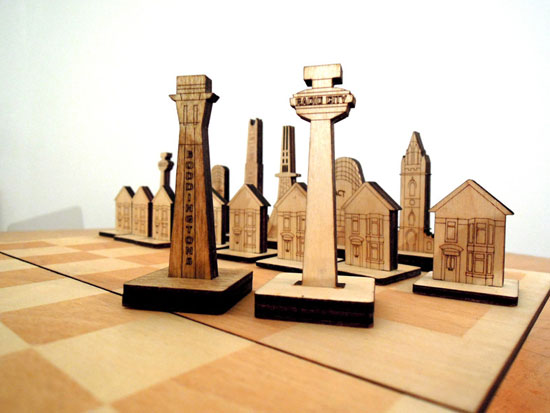 Some new house finds coming up, but in the meantime, check out this Liverpool versus Manchester architectural chess set by Caroline White.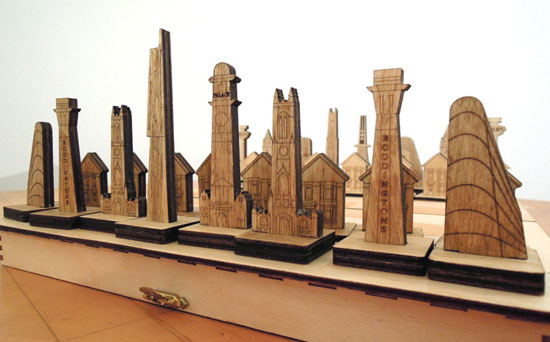 Certain to be of interest to fans of interesting architecture, the cities in question or lovers of quirky chess sets. That's an awful lot of people in total.
If it includes you, this chess set includes pieces based on notable buildings in those cities, everything from the Radio City tower through to Boddington's brewery and much more between the two. The hard part will be playing the game without marvelling and talking about the chess pieces on the board.
All of the buildings are laser cut pieces, which are designed to fit inside the fold-up chess board, which is obviously also included. Orders are now being taken for the set, with a price of £75. Not cheap, but this is a limited edition in small runs, so expect to pay a little more for what is likely to become a collector's piece and even a period piece in years to come.
Find out more at the The Modernist online store