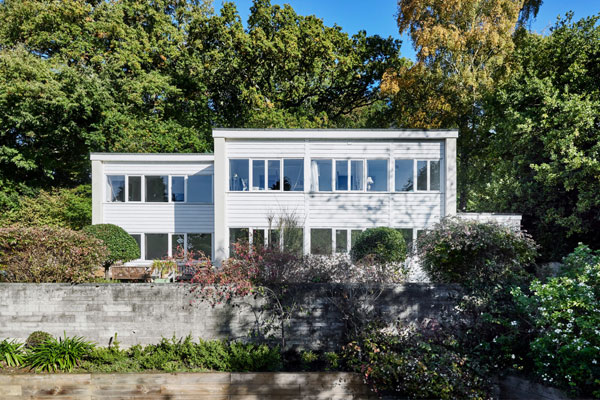 Barely changed in 60+ years, this 1950s Arthur Jackson Hepworth modern house in Wick Hollow, Glastonbury, Somerset, is now for sale.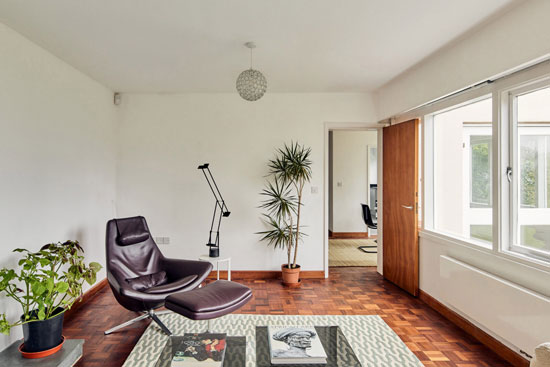 Ok, you could be picky and talk about some fixtures and fittings. Or the fact that it has what looks like a fairly contemporary kitchen. That's not really my point. It's more about the architecture being untouched and the majority of the original key details still being in place. Nothing much else matters.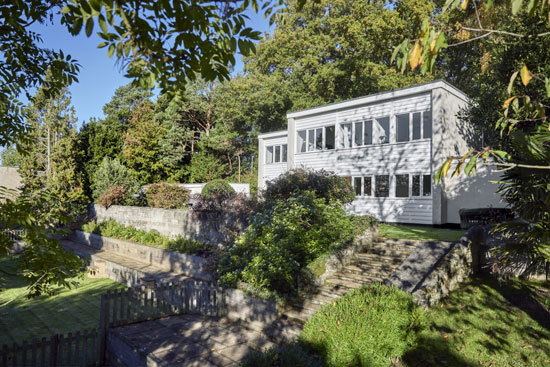 Screaming the midcentury modern era (the British take on it, anyway), this is one of a small cluster of buildings designed in 1958 by the celebrated architect and artist Arthur Jackson Hepworth (aka Jack Hepworth) occupying a quiet position in Wick Hollow, Glastonbury.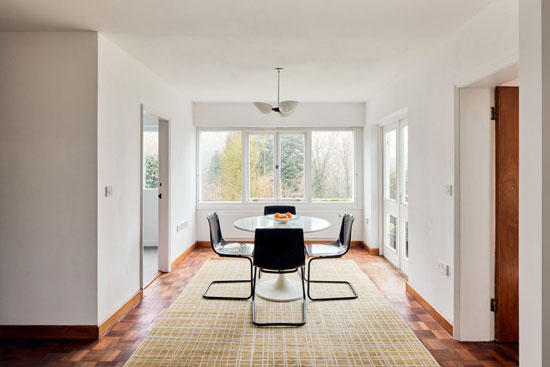 Two names and two careers. In his earlier years, Hepworth studied as an abstract painter, heavily influenced by Ben Nicholson, his older cousin Barbara Hepworth, and the wider modern movement.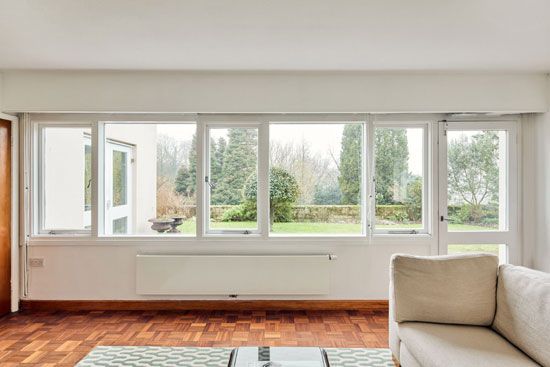 Then as an architect, he studied under Leslie Martin, later moving to Somerset, where he built 'several distinctive private houses' that were featured in The Architect Magazine and the Daily Mail Ideal Home Book of House Plans, as well as being mentioned in Pevsner.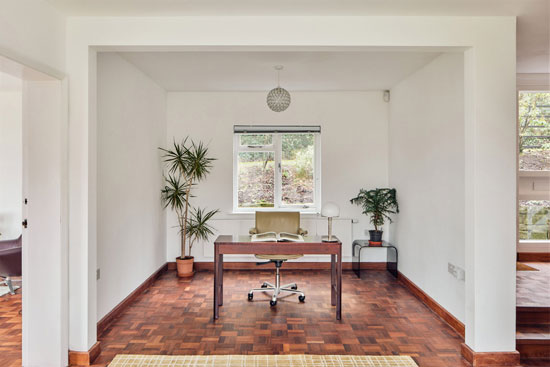 One of those is this one, which occupies a great spot and a house designed for its location. Yes, glazing aplenty to take full advantage of the scenery around. What a sight to wake up to and enjoy throughout the day. And once you are bored with the view, take a walk. Glastonbury town centre is just on your doorstep.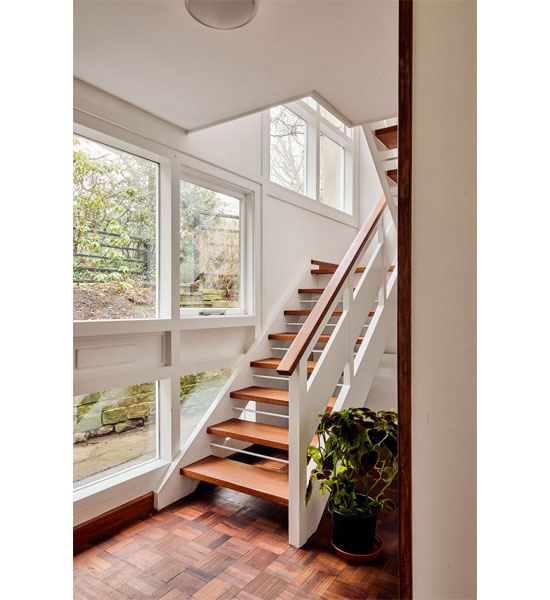 But the house is still the star of the show. As I said, hardly changed over the years and is packed with plenty of original details. Whether that's the walls of glazing, the wonderful parquet flooring, the open-tread staircase or even something minor like the occasional light fitting. This is pretty much what the architect created all those years on.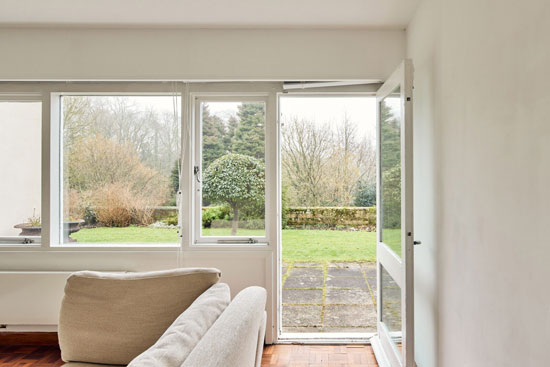 Yes, some areas have been updated (I mentioned the kitchen), and some might yet need a bit of work. Like the bathroom, for example. You might even want to rework some of the updated details to something more akin to the original era. But nothing radical needs to be done to this one. A few tweaks, nothing more. And this is good to go as a modern house with character for many more decades, you would hope.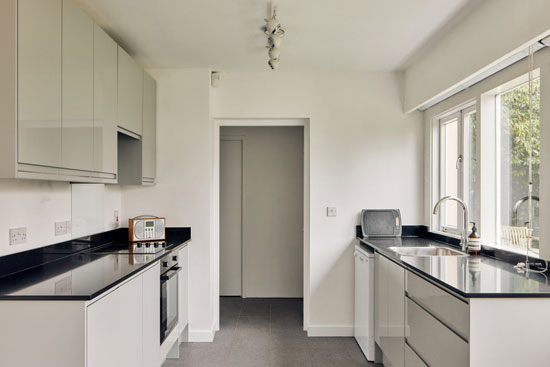 As for the layout, the main entrance is on the side with the full-height glazing, leading to an open entrance hall and into what's described as a 'generous circulation area', opening, in turn, to the primary living space.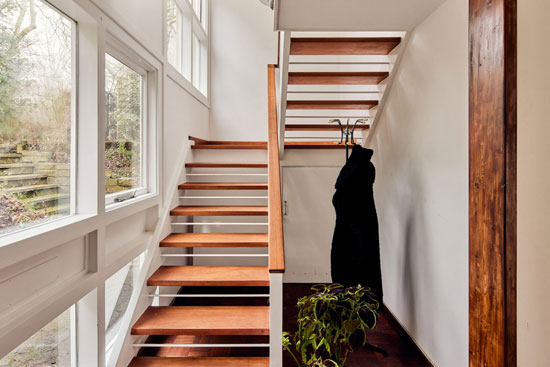 That's made up of an open-plan study and dining area, which is flexible enough for other uses and with glazing on either side, plus double doors leading out to the terrace and gardens.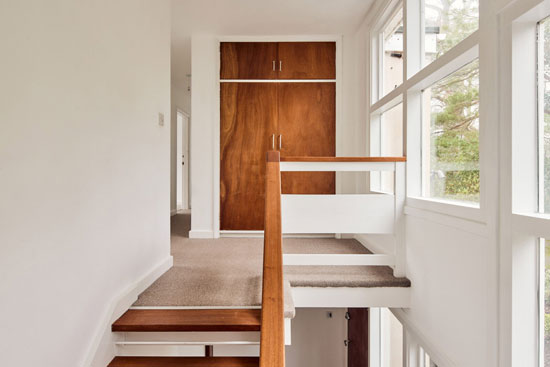 The main living space is described as 'beautifully proportioned', with the original mosaic parquet flooring and windows framing views of the garden. The original open fireplace is also still in place, while timber-framed glass doors offer direct access to the gardens from this room.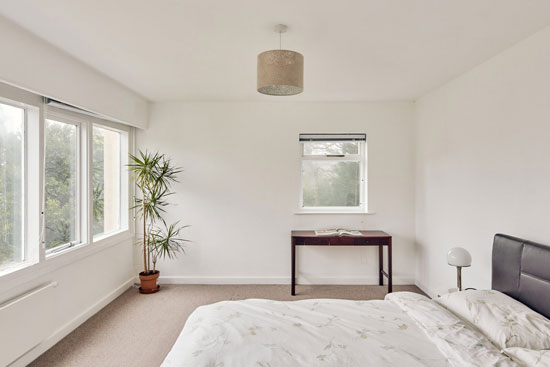 As mentioned previously, the kitchen (which has an attached utility) has been updated to bring it more in keeping with 21st-century living. I have no idea what the original looked like, but from experience, many older kitchens don't always make the cut for practical and stylistic reasons. I can presume it's one or the other. Or both.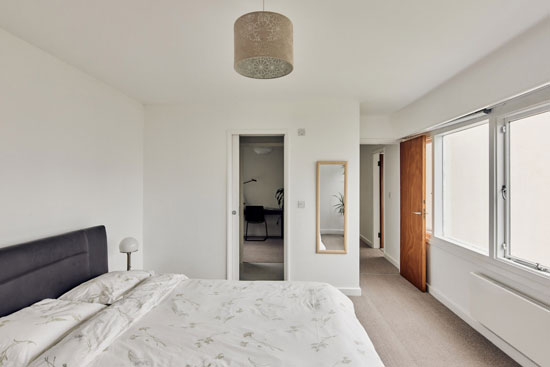 The original open-tread cherry staircase leads to the bedrooms on the upper floor. The main bedroom has an en-suite shower room along with some far-reaching views across the Somerset Levels. An adjoining bedroom sits next door, with a family bathroom and two further bedrooms further along.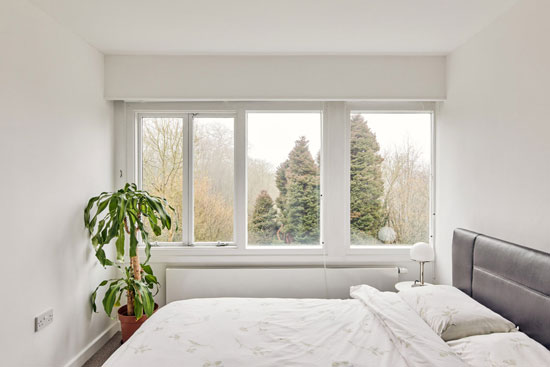 The outside space is a selling point, too, covering something like a third of an acre and made up of well-maintained gardens, lawns, a terrace area, and a wild woodland area.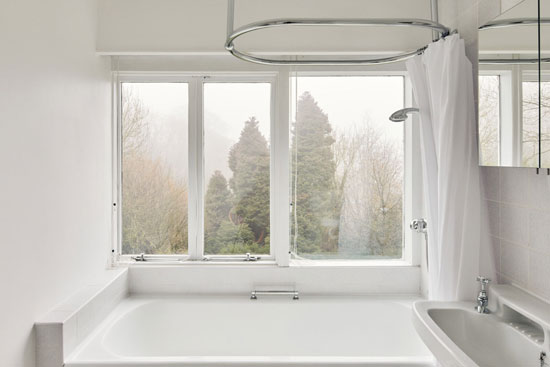 Note that the house also has a private driveway, which is shared with the neighbouring house, also designed by Hepworth.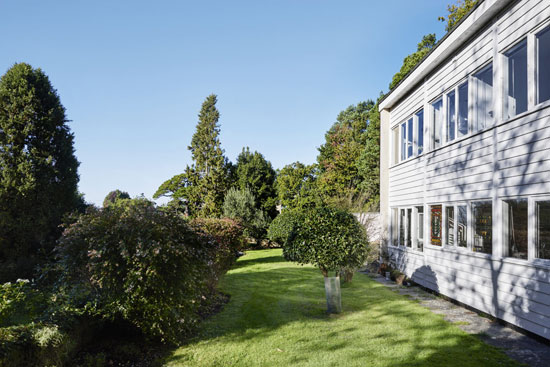 Fancy living here? The asking price is £700,000.
Images and details courtesy of The Modern House. For more details and to make an enquiry, please visit the website.