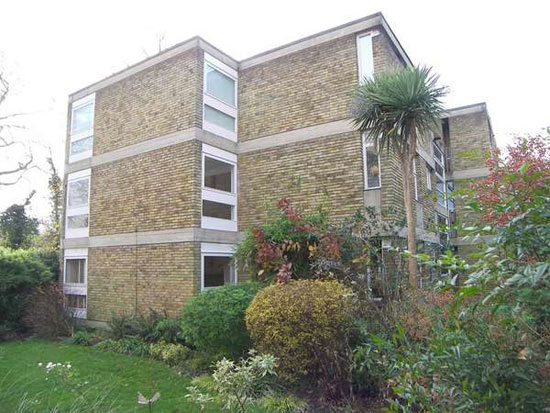 A block we feature regularly, with this ground floor apartment in the Grade II-listed Langham House Close, Richmond upon Thames, Surrey just appearing on the market.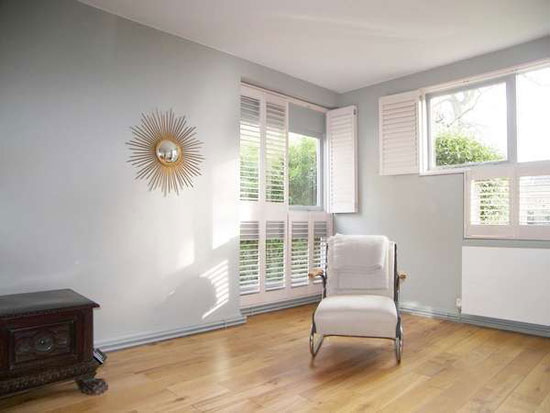 The 1950s Stirling & Gowan-designed Langham House Close development on Ham Common is a listed modernist building and a well preserved one too. So appeal on two levels. Three if you want to throw in the location near Ham Common too.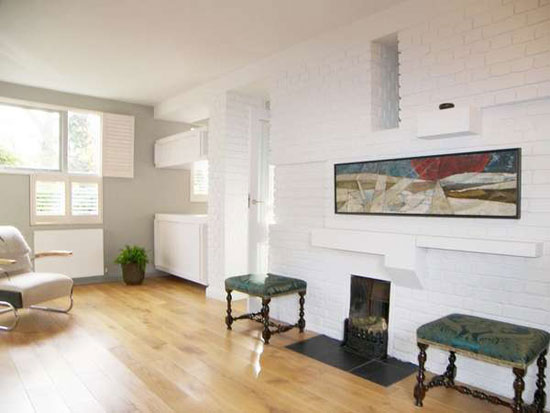 This one adds a little but more for some by being a ground floor apartment and one that looks to have been renovated or updated fairly recently. White is the name of the game here, with pretty much everything, including the exposed brick and wooden units, painted white or a neutral shade.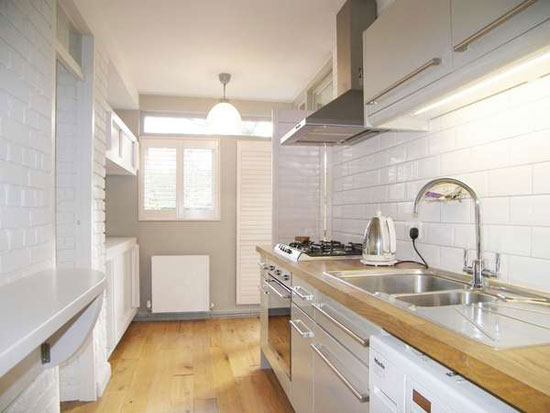 Whether that's a plus or a minus depends on your personal taste obviously. We would have preferred the natural colour, but as say on regular occasion, we don't know if the original finishes were there before the decorating was done, so hard to criticise. It's definitely a blank canvas and a place that looks to require no work.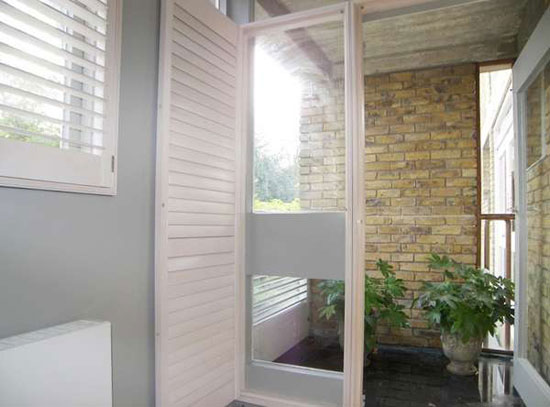 As for the space, this is a one bedroom apartment with a triple aspect lounge / dining room with windows overlooking gardens to three sides and all with by bespoke shutters. The chimney stack between living room and kitchen is still present too.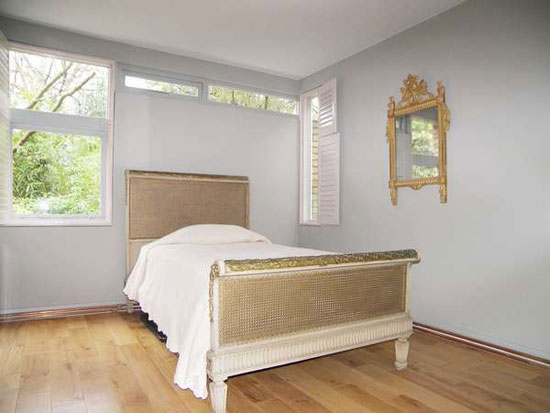 You will also find as kitchen with fitted units plus Smeg oven and hob, a covered patio balcony off the kitchen providing some private outside space (with room for a small table and chairs), a bathroom and that bedroom, which is dual aspect with built-in wardrobes. Wood flooring throughout as well.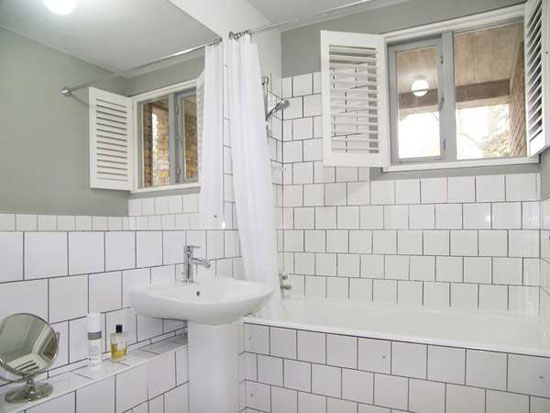 About 25m from the entrance to the block, Langham House Close leads directly onto the open spaces of Ham Common. Richmond Park can also be accessed by crossing Ham Common. So lots of 'green' on your doorstep.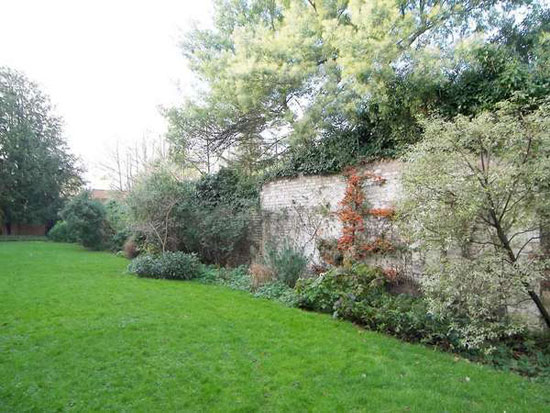 £425,000 is the asking price.
Images and details courtesy of Melvyn Smith. For more details and to make an enquiry, please visit their website.
Property Location