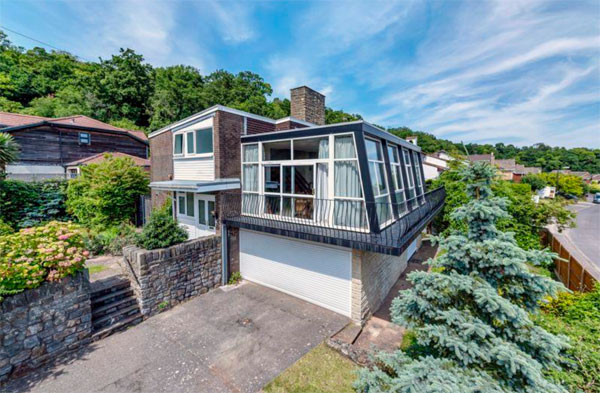 Both fascinating and in its day, award-winning too, this 1960s midcentury modern house in Coombe Dingle, Bristol is up for sale.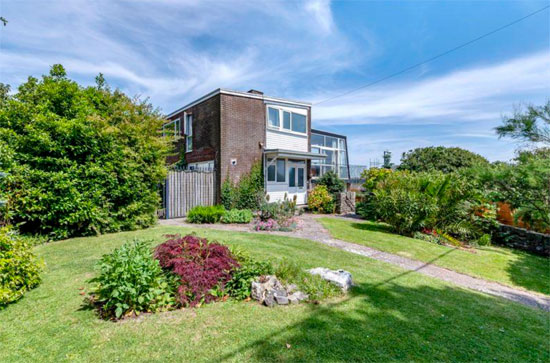 Not just any award, this was House Of The Year in 1962, with a magazine from the Women's Journal devoted to it (see the bottom of the page). I know this because the agent was kind enough to share it with me. It's a remarkable read, with the images worth their weight in gold in terms of seeing the original architecture and finish.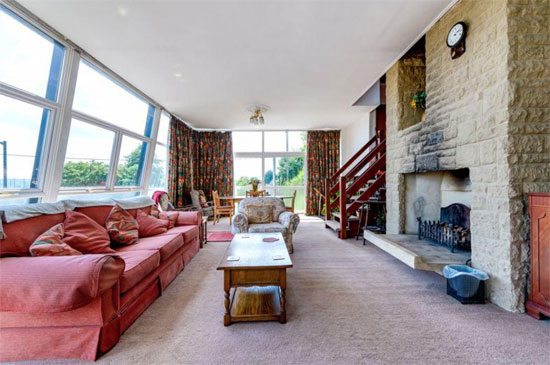 If you are a serious buyer, I suspect you will be able to browse it too. Of course, it might also give you tips on what to do with it if you want to take it back to its midcentury modern heyday. But also, it shows a house that whilst updated, retains both original details and its architectural integrity after 60 years. Some achievement.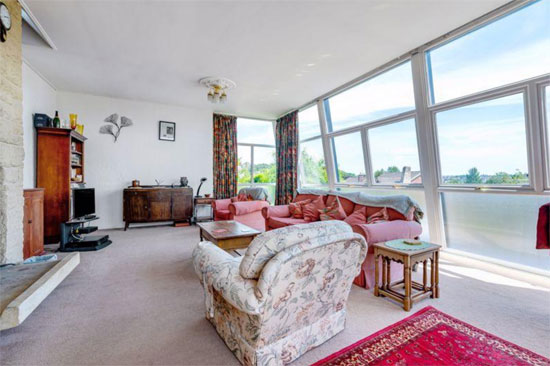 This should be a dream of a project for anyone with a desire to own a house of this era. Opportunities like this don't come along in popular residential locations all that often. And not of this significance.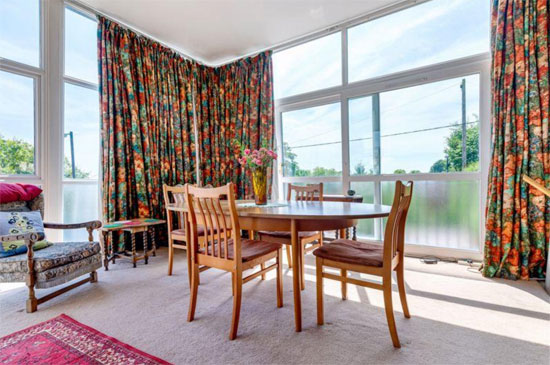 The three owners since construction in the early 1960s have made some largely cosmetic changes, although there is one structural change that you would only notice if you were familiar with the original design.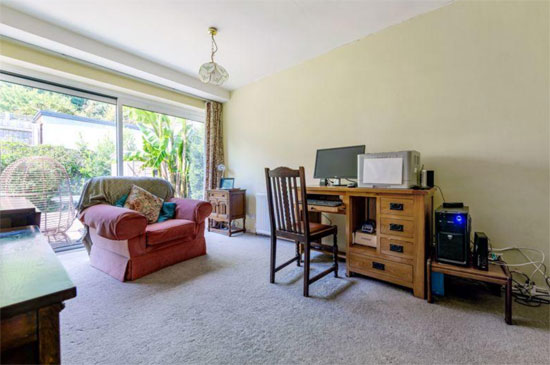 That's the roofline of the glazed reception space. It has dropped a little. To be honest, I didn't notice until it was pointed out by the seller, but that's perhaps the only significant change since construction.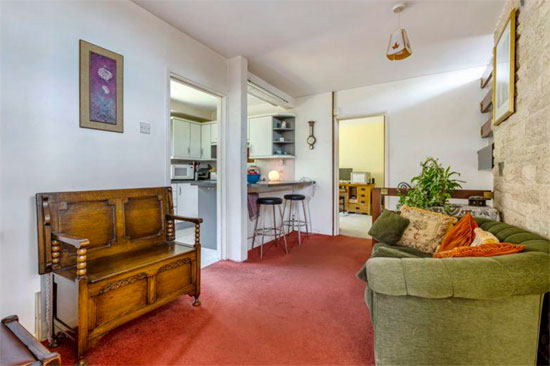 Other changes are in terms of updates and finishes over the decades. Updating glazing, the removal of a coloured panel to the side, a new door, a replacement garage door (the original was wood) and of course, changes to the design within. But nothing too radical.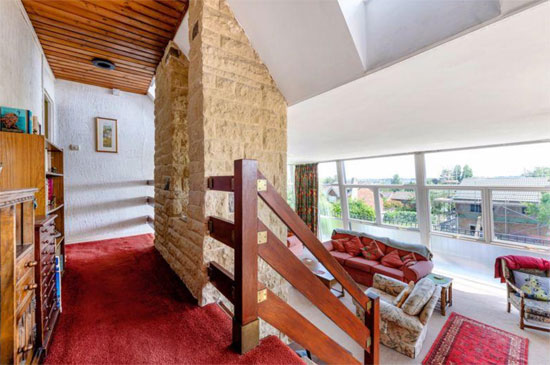 Some nice little original details too that you wouldn't notice from the imagery. An original 'space-age' thermostat is still on the wall and the parquet flooring lays beneath the carpet. Always a treat to find.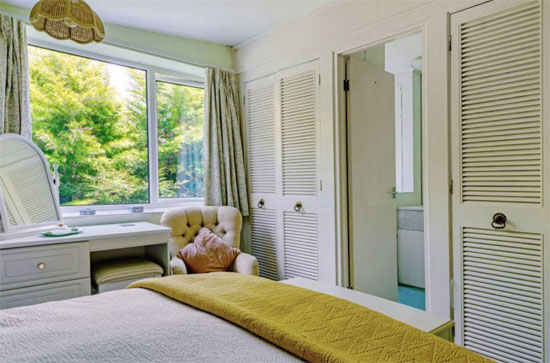 Of course, you can't miss that huge stone fireplace too, as well as the wooden staircase, more stone detail further inside the house, and some wood cladding on the ceiling. All lovely to see.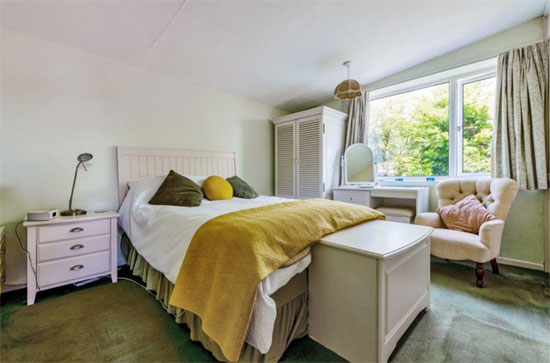 As I said, some cosmetic changes beyond that, which you would perhaps expect of a house of this age. There are so many midcentury modern designs and specialist companies about today that it's certainly possibly to 'turn back the clock' if you want to.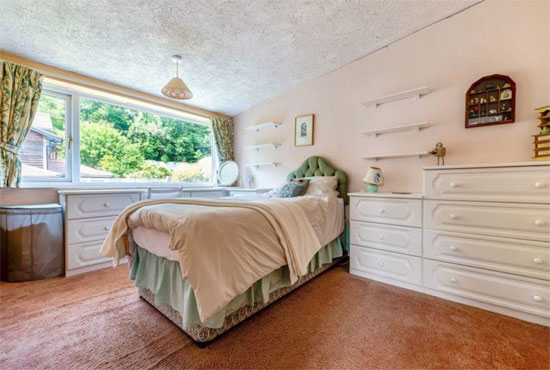 And with that original reference guide of the magazine, there is the perfect template available to do just that. yes, you might want to push further forward with updating. But if you wanted that dream 1960s house, this one still has bags of potential.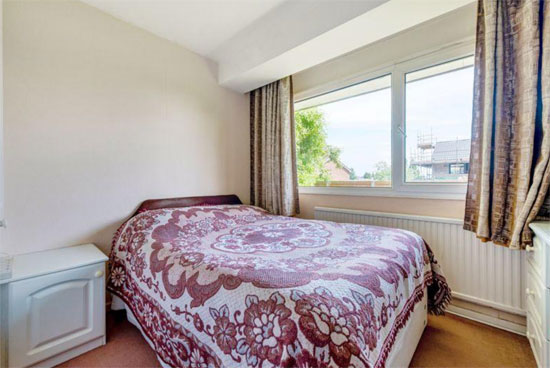 It also has a significant amount of living space as well.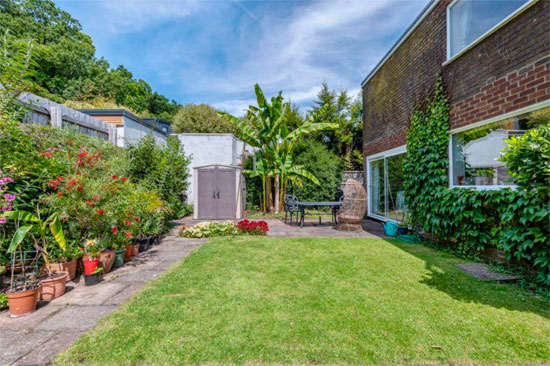 The property has main access into an entrance hall that can act as an additional reception area. That leads to the kitchen, dining room, downstairs WC, a 'large cupboard' and stairwell to the lounge.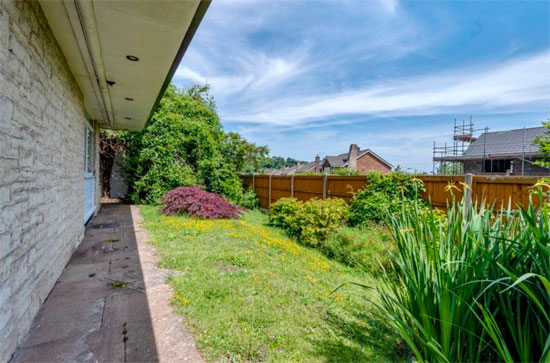 The kitchen units are updated, but the breakfast bar is retained. It also has a large window that looks into the garden and access to the utility. The remaining room to this floor could be used as a dining room with patio doors that lead onto the garden. Alternatively, a family room, home office or extra bedroom.
On the half landing is the main reception room and the signature space of this house. Large, light and airy, it has floor to ceiling windows and a wraparound balcony offering a panoramic view over Coombe Dingle and beyond. Oh yes, that fireplace too.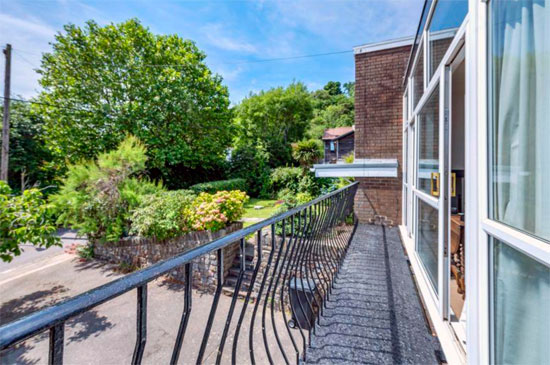 On the top floor are three bedrooms (the master with en-suite shower) and family bathroom plus a galleried landing overlooking the living space.
A lower floor has a passage to the remaining bedroom, an additional WC, and entry to the double garage.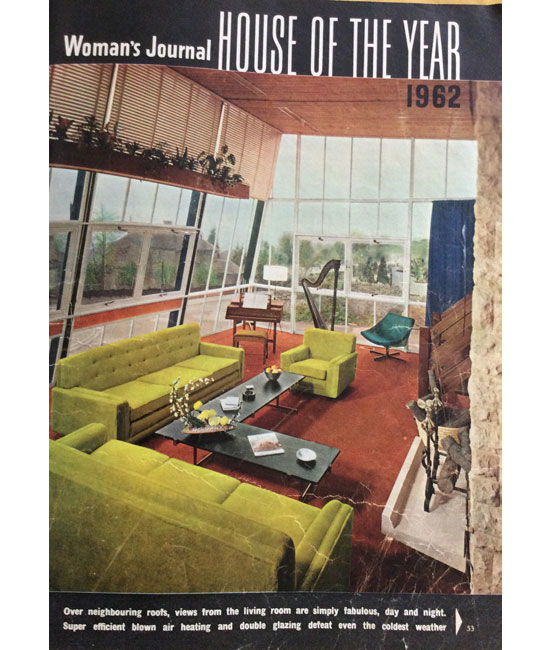 Outside of the property there are gardens that wrap around the entire house. With a range of mature shrubs and trees, several lawns, and a driveway to the front of the garage for off-road parking.
Fancy it? The house is up with a guide price of £795,000.
Images and details courtesy of Leese and Nagle. For more details and to make an enquiry, please visit the website.