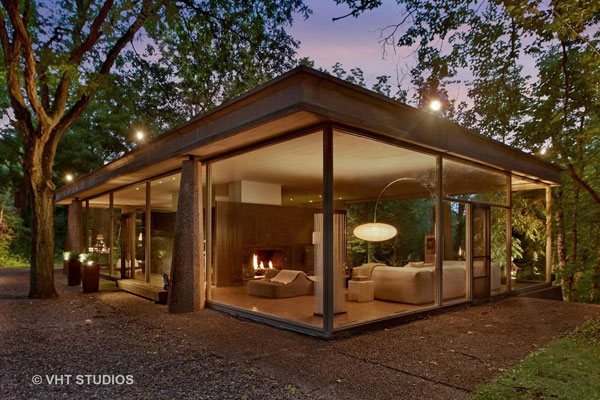 Anyone for a glass box? There's a rather attractive back up for sale. The 1960s H.P. Davis Rockwell House in Olympia Fields, Illinois, USA.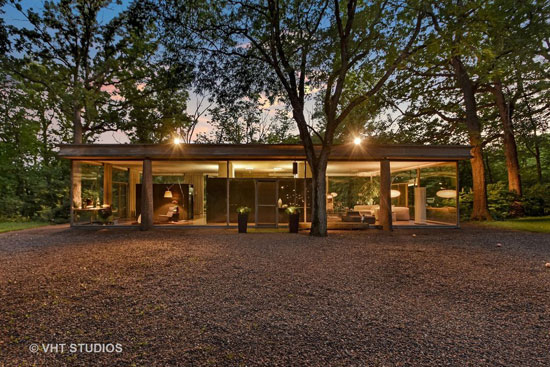 Look familiar? It was on the market (and sold) a few years back, then lived in and upgraded a little before returning to the market last year. So if you missed it then, you are in luck, as the house has just had a hefty price cut.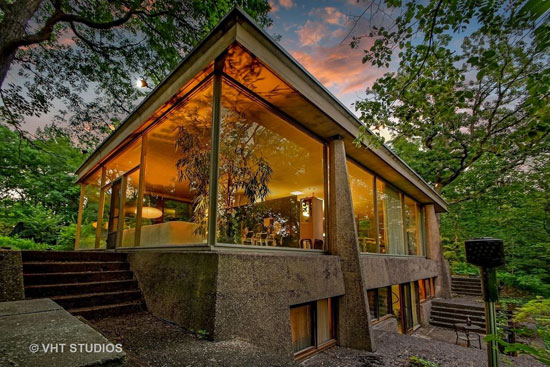 Also, those upgrades of recent years haven't affected the character of this place, which is great news as the house is packed with it.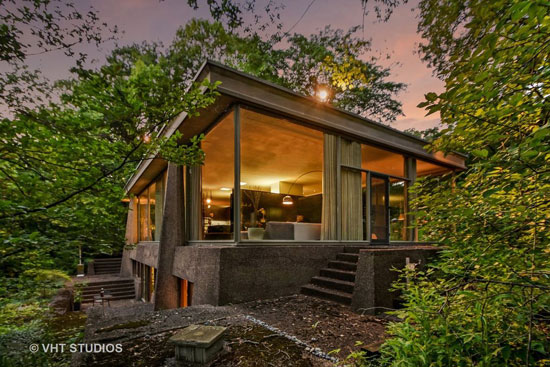 This one dates back to 1964, the work of Harry Rockwell, who was a student of modernist legend Ludwig Mies van der Rohe. But you might have guessed that just by looking at the house.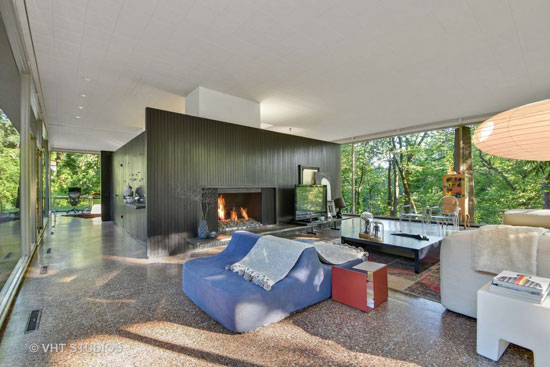 He designed this place for himself, mixing bold modernist design with an eye for practical family living. This isn't just a 'glass box', it is a very functional space for a modern family.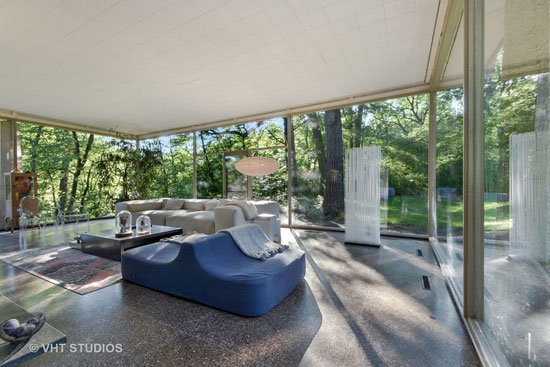 That's perhaps because a lot of space is housed on a lower level, which includes some of the bedrooms, bathrooms, a workshop, TV room, laundry and more.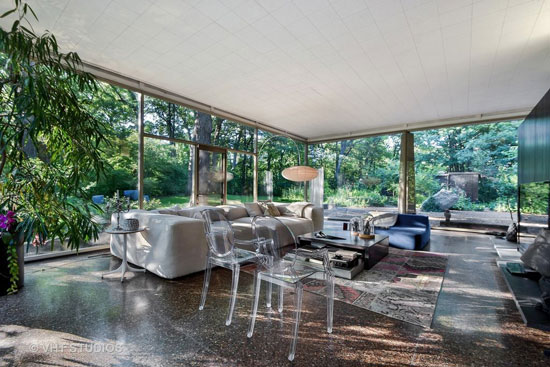 Indeed, the current owners have moved the master suite from the main floor to that lower level, combining two bedrooms below for more space. Where that master once stood is now an additional lounge area.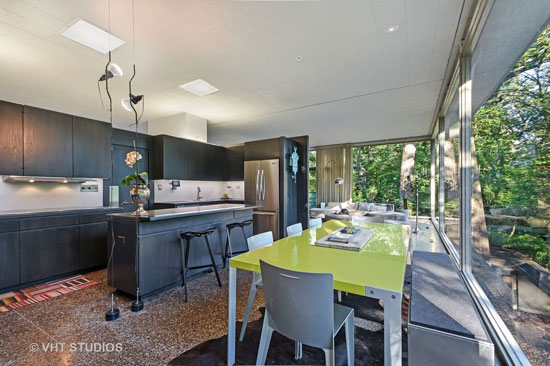 So yes, some changes undertaken by the current architect/designer owners, as well as an updated kitchen and some other contemporary finishes and background updates that you might appreciate. I like the idea of the skylights that close when there's a hint of rain, for example.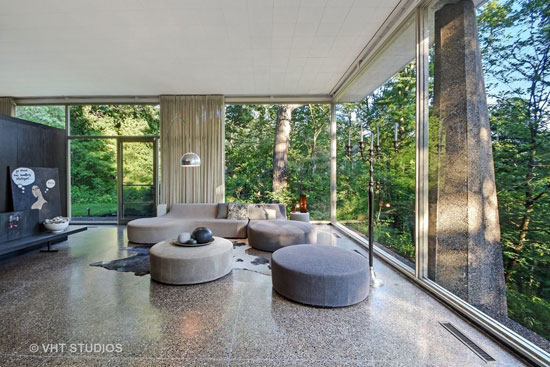 But the character is largely untouched and there is so much to love. From those walls of glass and the concrete frame to the open living spaces and spiral staircase. Very stylish.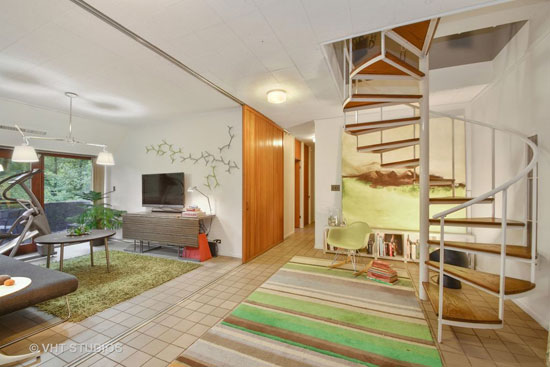 There's around 3,600 sq. ft. in total, which includes four bedrooms and three bathrooms, as well as reception space and the rooms outlined above. You also get 2.49 acres outside, with the wooded setting offering the seclusion you probably need with a house like this. A detached garage too.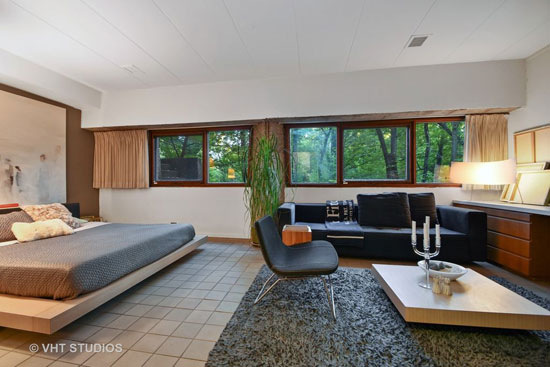 $619,000 was the price back in 2015, but in light of the work, the asking price rose to $749,000 last year. But now the house has just returned to the market at a much-reduced $550,000. Note that the same agent also has this one available to rent too, with the house available for $4,875 per month if you want it on that basis.
Images and details courtesy of Baird & Warner. For more details and to make an enquiry, please visit the website.