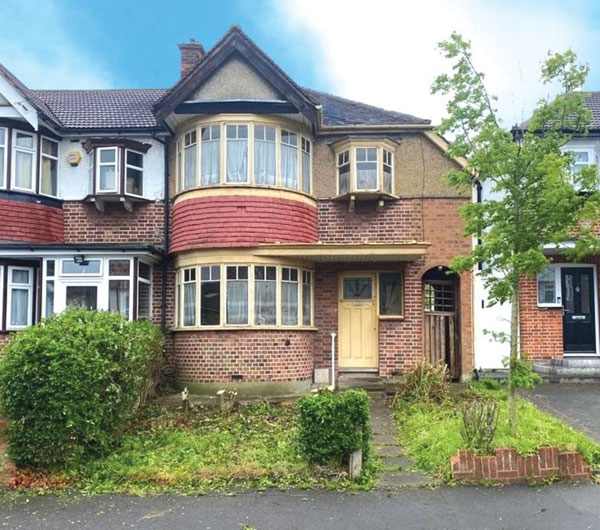 A renovation project for sure, but this 1930s time capsule house in Harrow, Greater London is both fascinating and quite a prospect.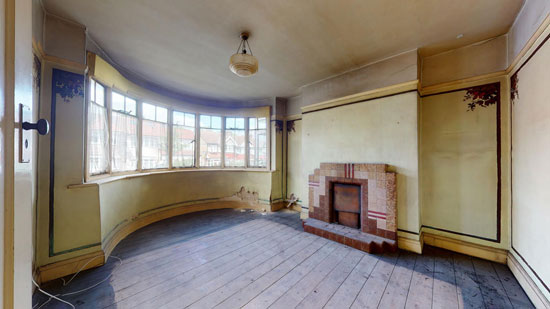 It's cheap too. Well, on the face of it anyway. This house in Harrow is up for auction in the coming days and as such, a guide price is just that. But on the face of it, someone could get something packed with period detail for a reasonable price.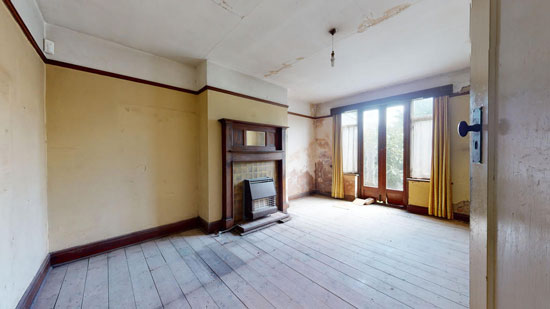 That's the pull here. At first glance, a house that needs gutting and starting again. If I'm honest, I suspect that will be its fate when the hammer goes down. But take a step back and think about what it could offer.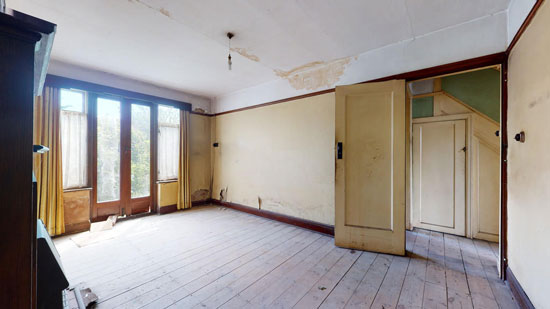 This one hasn't changed a great deal in the best part of 90 years, even if the condition isn't great. Could it be salvaged as a period property? I don't know. But there's no harm in mentioning it in case anyone wants to try.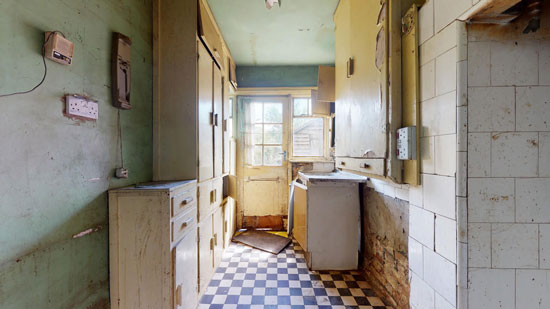 That front door could be salvageable and once inside, check out the fireplaces, the lovely bay windows, the light fittings, the double doors to the rear, the internal doors, the cabinets/storage and more.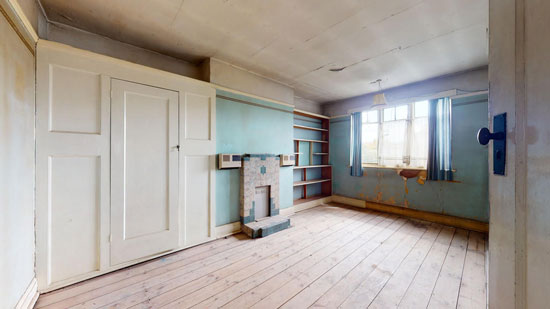 Yes, the odd update here and there, but that's to be expected. But the majority of this house still dates from the 1930s. However, bringing it back to its best will be quite an undertaking. It looks like a house that hasn't seen any maintenance for quite some time, which is why I think it will be gutted and started afresh.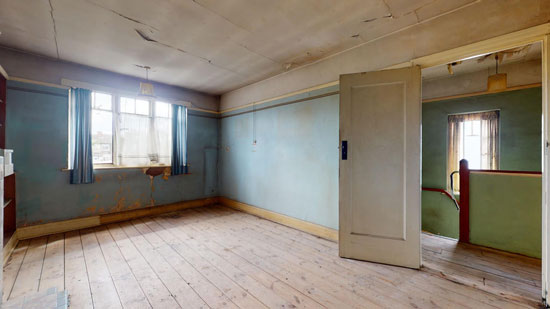 Decent amount of living space too. The ground floor has an entrance hall, a front reception room, a rear reception. and the kitchen. Head upstairs for three bedrooms, a bathroom and a separate WC. Pretty much standard for a house of the era.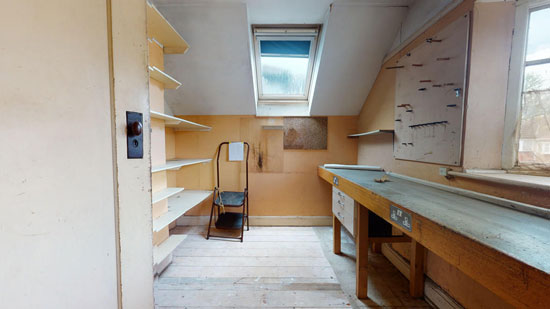 Front and rear gardens too, the latter looking pretty overgrown right now. But nothing that a decent landscaper couldn't sort out in a fairly short amount of time I would guess.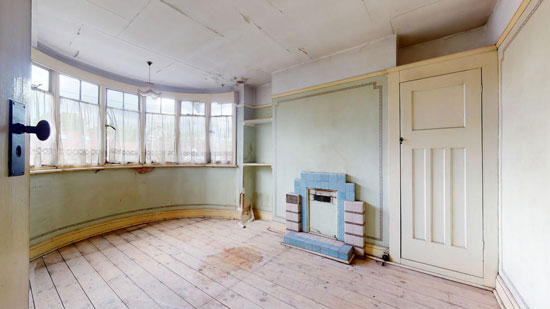 So a prospect for someone and the kind of house you expect to see come up for auction. The guide price is down as £275,000, but you would have to budget quite a bit more to get back into a state for family living.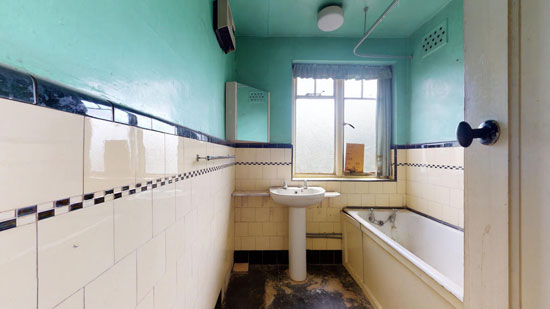 If you are interested, it is for sale via online auction on 3rd June 2021, starting at 7:30 am. See the agent's site for full details, legal documents and so on.
Imaged and details courtesy of McHugh and Co. For more details and to make an enquiry, please visit the website.
Credit to @teninchwheels on Twitter for the spot.