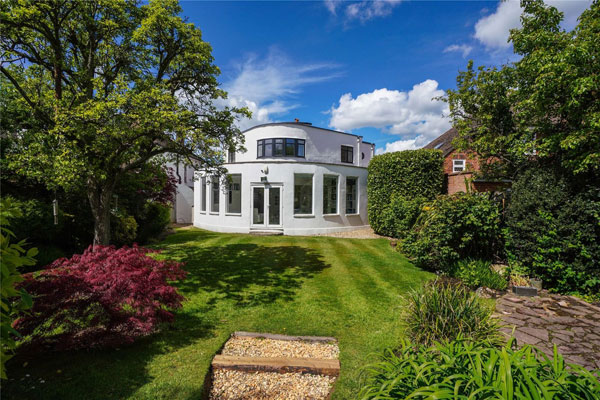 A rare opportunity to buy a classic. This 1930s Wells Coates Sunspan house in Esher, Surrey is now up for sale.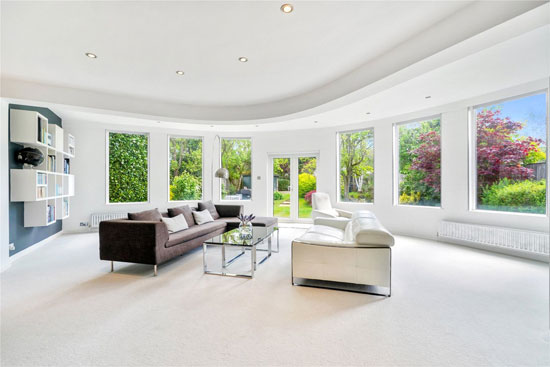 I don't see many Sunspans up for sale and for good reason. There really aren't too many around in the 21st century.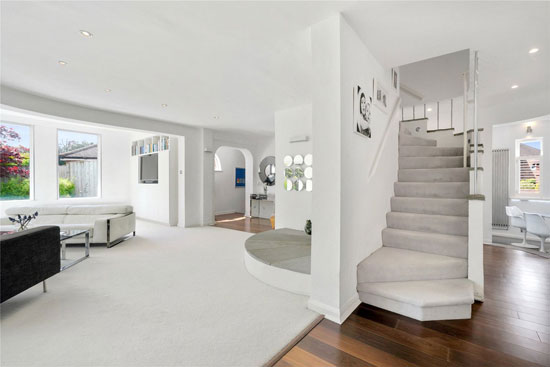 I have featured one in New Malden way back in 2012 and more recently, the much-discussed Sunspan house in Chadwell St Mary, Essex. The latter was something of a time capsule in need of significant investment. This one is at the other end of the spectrum.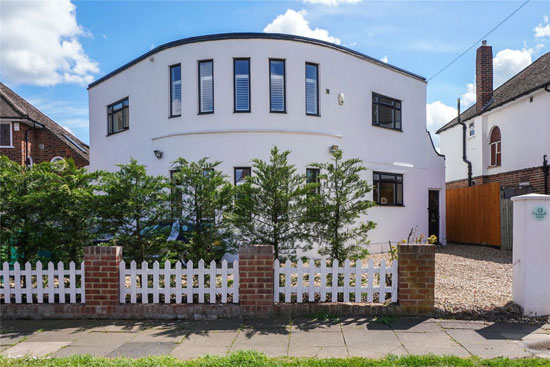 But both are Sunspans, which is the real pull here. As you might know, the Sunspan houses date back to the mid-1930s, the design being the work of Wells Coates in association with David Pleydell-Bouverie.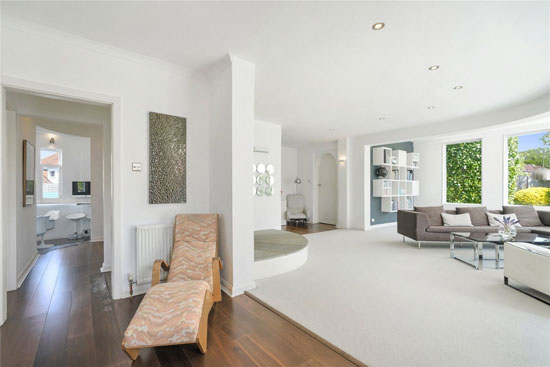 The house was designed for the Ideal Home exhibition of 1934 as a concept to show how housing could be in the future. A statement of a bold and exciting era and beyond.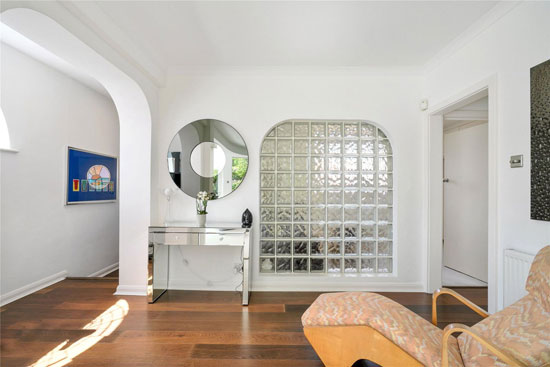 Why Sunspan? That's because the houses were designed to allow the maximum amount of sun inside, which is still a big selling point today. That's not the only one. as I said earlier, rarity is also a big selling point with this house.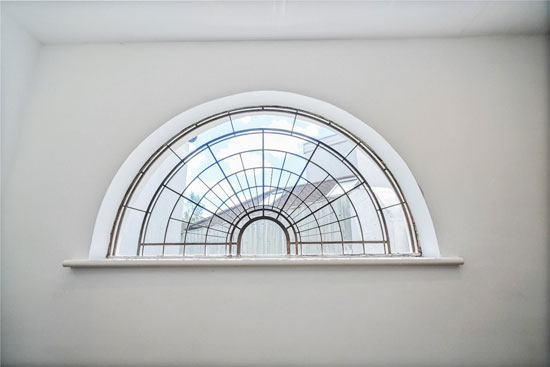 Only around 15 or so of these houses were built, with World War 2 intervening to stop construction. So owning one is something to aspire to for fans of both the style and the era. This is why the one here coming to market is a big deal.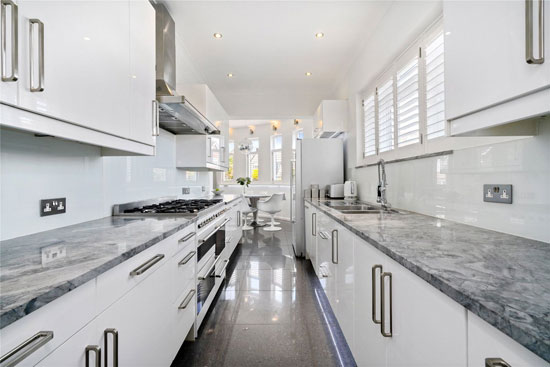 This Sunspan dates back to 1934, so presumably one of the first to be built outside of the Ideal Home show. But it has been updated significantly since construction.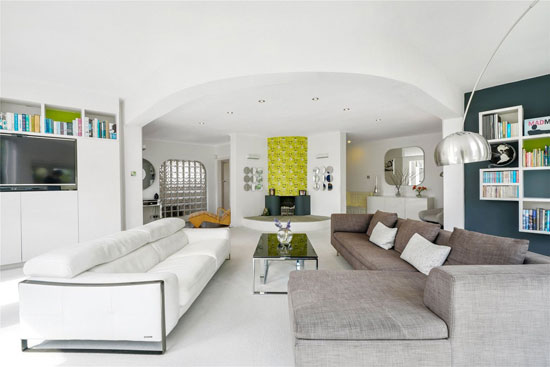 I know some people would prefer a house in its original condition, but it's asking a lot for a house to still be in its original state around 90 years after construction. The owners of this one have taken the decision to keep the key architectural features whilst updating the interior and increasing the floor space.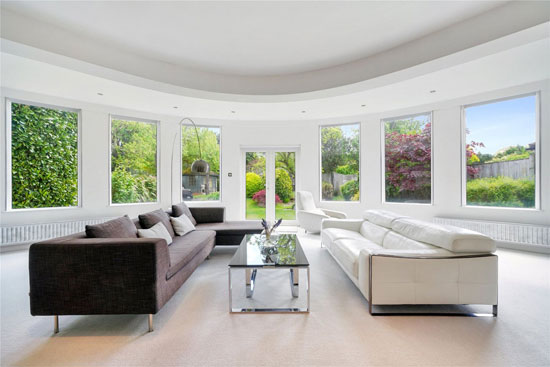 They have done a great job. Undeniably a contemporary living space within, the house still boasts the curves and glazing to boost the natural light as well as a few touches that give a nod to the 1930s. It's a modern living space with character and impact.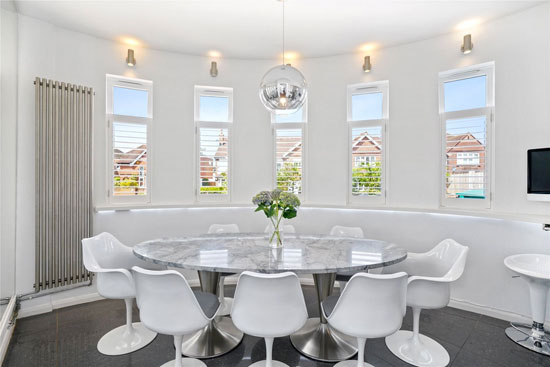 The house sits on a 'wider than average' plot, with access via a front door with stained glass insert leading into the entrance hall with its original 'sun dial' art deco window.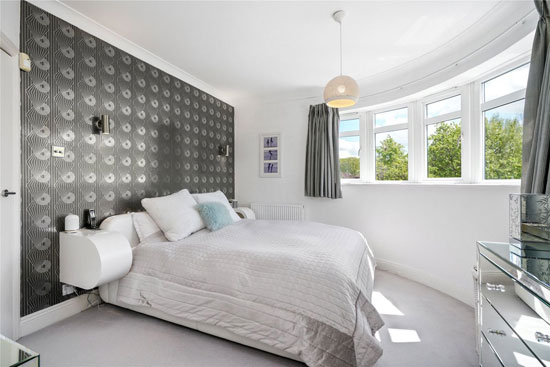 That leads into the wonderful open-plan reception room encased by the large windows overlooking the garden. Along from there is an additional family room with a glass brick wall, with both of those rooms finished with bespoke units and shelves.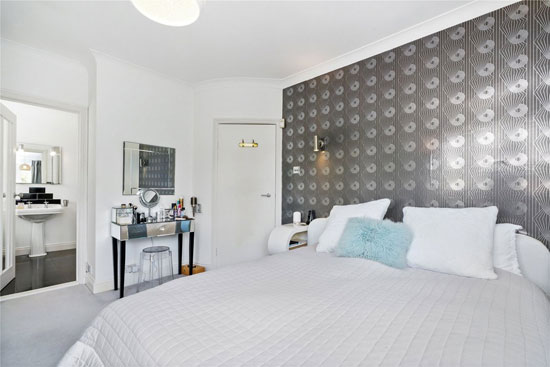 The kitchen, with underfloor heating, is also accessed from the hallway and is everything you would expect from a modern kitchen space. It leads into a fully fitted utility room then into a secondary hallway with a cloakroom and boot room.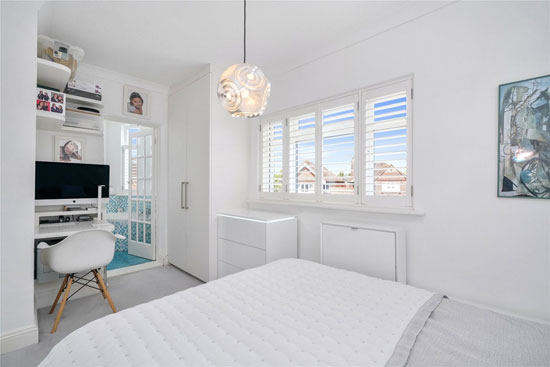 The curved staircase to the first-floor landing leads to the master bedroom with a dressing area and an en-suite bathroom with underfloor heating.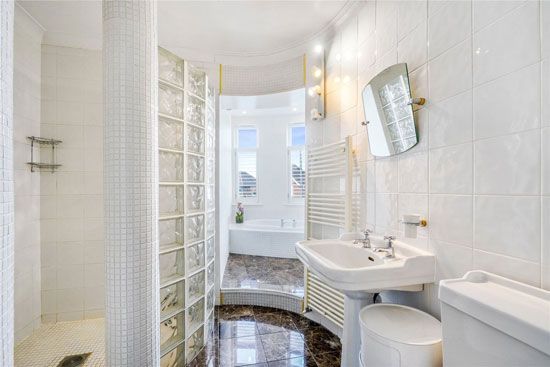 There are three further bedrooms, which again benefit from plenty of natural light. One also has an en-suite bathroom, while a family bathroom with underfloor heating was designed to 'evoke the glamourous side of the art deco period'.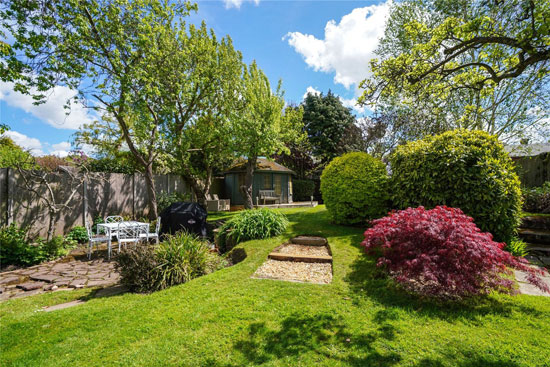 The outside is a selling point too. The substantial rear garden is laid to lawn with mature beds and separate entertaining areas, as well as a summerhouse that is wired for power. A driveway to the front too for off-street parking.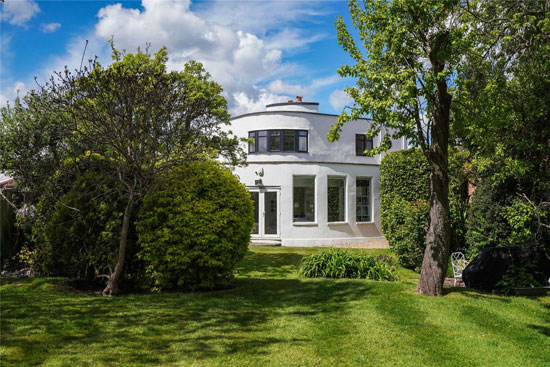 If you want to be one of the few Sunspan owners in the UK, this one is up for sale right now for £1,300,000.
Images and details courtesy of John D Wood & Co. For more details and to make an enquiry, please visit the website.