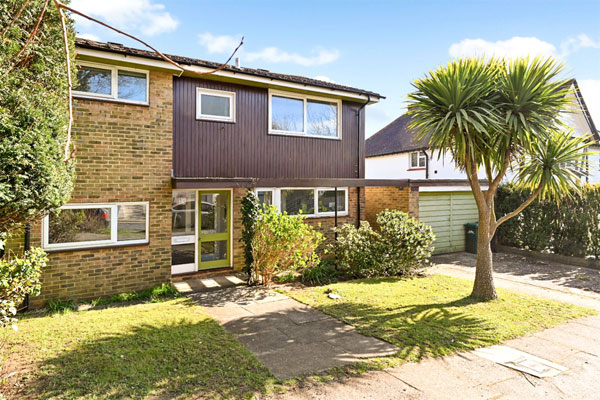 The style and location might well catch your eye, but the interior of this 1960s modern house in Hove, East Sussex probably seals the deal.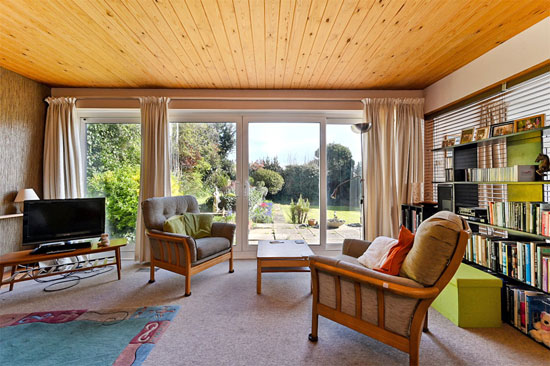 Not quite a time capsule of the 1960s, but not too far from it. There is a good reason for that too. The house, which is being marketed by Mishon Mackay, is up for sale for the very first time.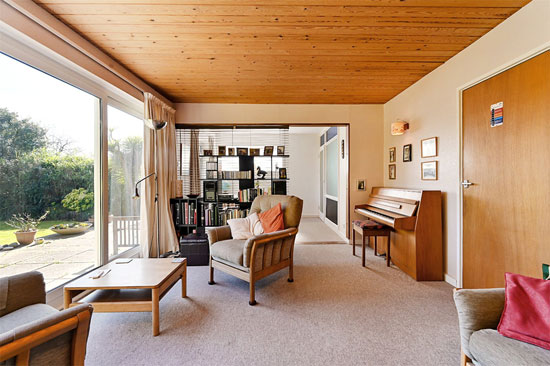 Located in a 'favoured residential location', it was designed and built for the first and only owners in the late 1960s, with the majority of its 1960s details still in place.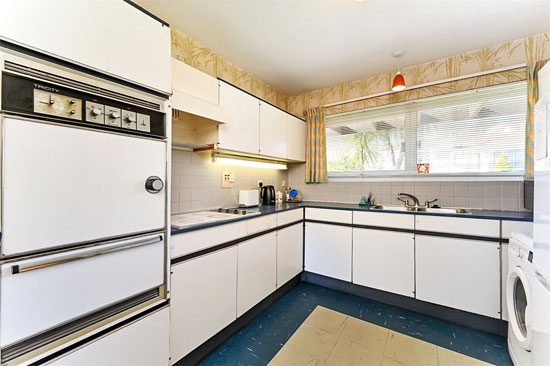 Not everything. I suspect the glazing has been updated and possibly the heating too. But much of what you see here has been in place for over 50 years. I know that's a selling point for a lot of people.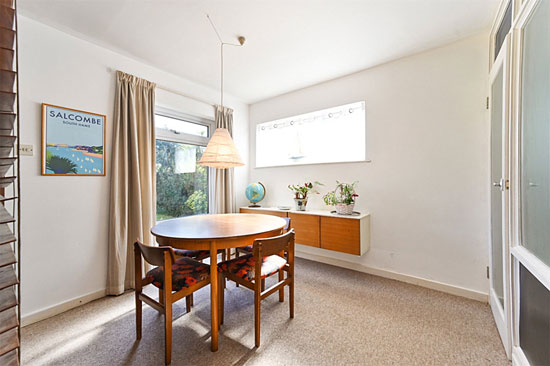 Of course, it does need some kind of renovation. The finish is a little dated in places, but we all tend to freshen up the decor when we move into a new house. The kitchen and bathroom may appeal from a retro point of view, although both might need reconsidering in terms of modern-era functionality. Outside of that, this house is a dream of a place.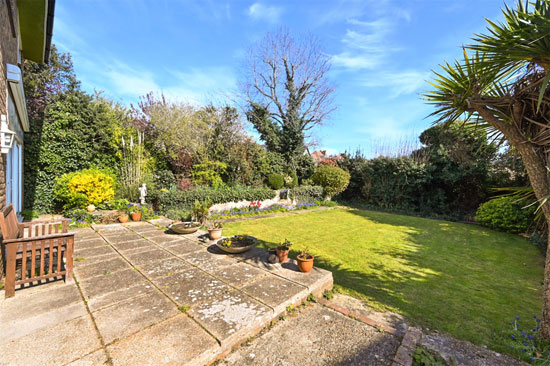 I love the brick and timber frontage and the original front entrance. It looks just as appealing to the rear too. Once inside, enjoy the timber ceilings, some original wallcoverings, original doors, period built-in furnishings, that 'oh-so-retro' fire and an original staircase.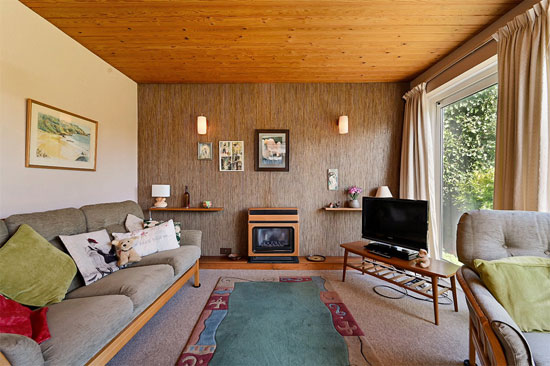 But above all, I love the fact that this house has aged so well. Yes, it's perfect if you want to create your very own 1960s pad. But it's also a house that still looks contemporary today. Open space, good-sized rooms, plenty of glazing and a large plot. It's what many buyers want and with that in mind, I really can't see it being on the market for long.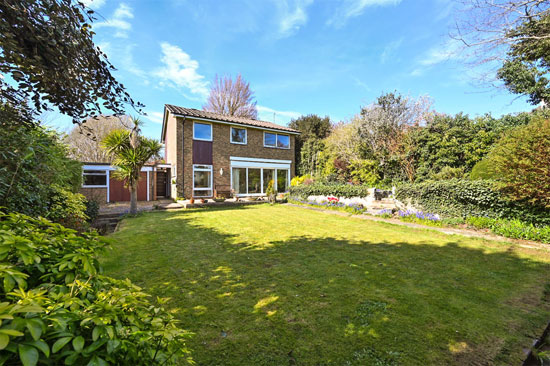 That large plot also means potential to extend (subject to the relevant permissions) and I can imagine this design adapting well to some extra living space if you want to go down that road.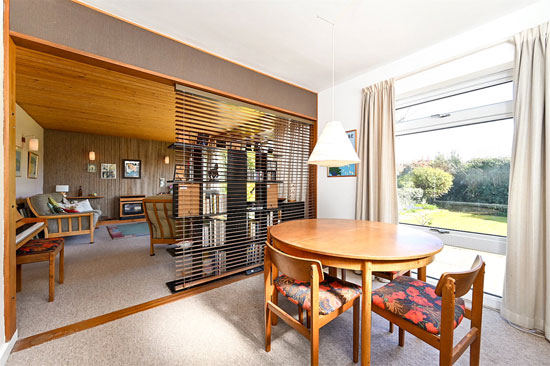 But as it stands now, there are two floors of living space, with that 1960s front doorway leading into an entrance hall with downstairs WC, as well as offering access to the primary rooms on the ground floor.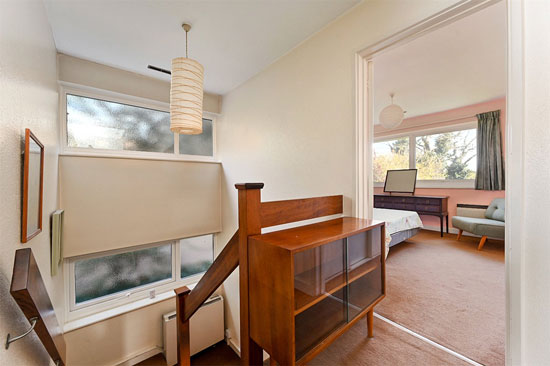 That's a study area, the kitchen and the large rear area of the house, which is a light and bright split reception and dining area. All with a distinctly sixties vibe going on.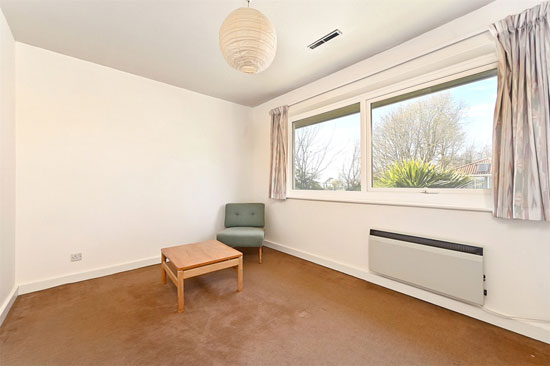 Head up the equally retro staircase with glazing and you access the bedrooms. All very much a blank canvas, there are four in total, as well as a period piece bathroom with separate WC.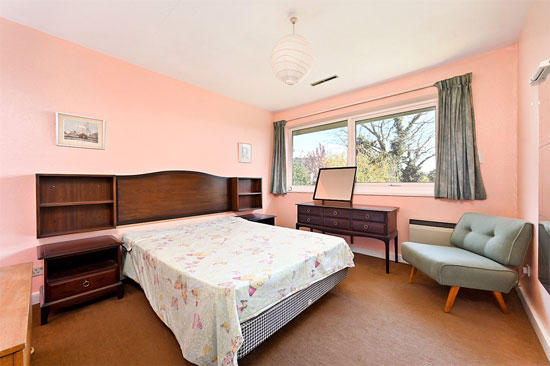 That's not quite all when it comes to space as the house also offers a large snd separate garage. A front garden too, as well as a very appealing rear space.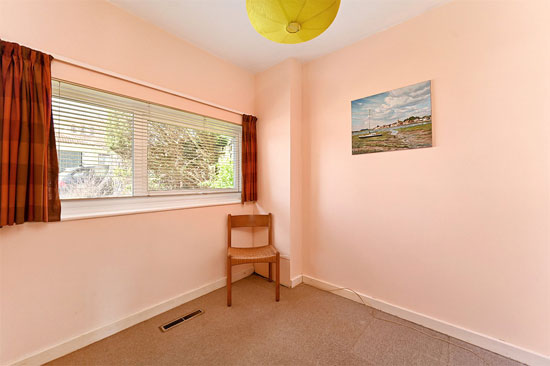 That rear space is a very wide and substantial garden area, with a central lawn and sizeable borders. The kind of outside space we all dream about in the 21st century.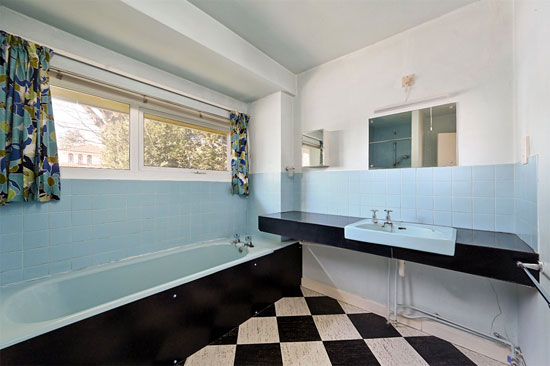 Maybe you don't have to dream? The house is just on the market with an asking price of £900,000. as I said, I really can't imagine this being up for long. It ticks all the boxes for me and I'm sure many of you too.
Images and details courtesy of Mishon Mackay. For more details and to make an enquiry, please visit the website.