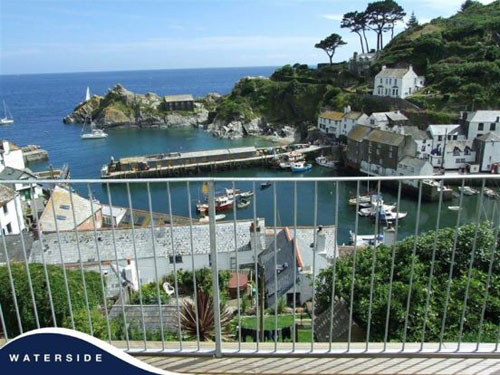 See that view above? You could have that every day of the year (weather permitting) if you invested in this four-bedroomed detached house in Polperro, Near Looe, Cornwall.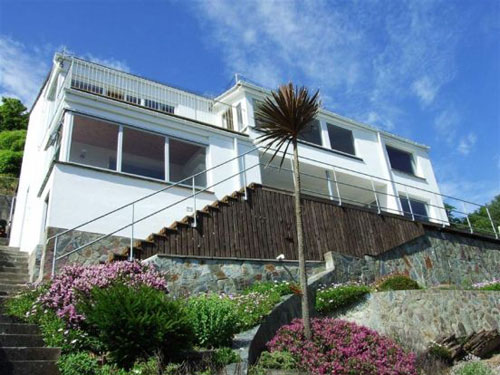 You'll find it in Polerro, a working fishing village and picturesque location, but not one that's generally car-friendly. You'll apparently have to park on the edge of the village, then walk or get the bus or horse-drawn carriage into the centre. Saying that, you have a spot to the rear of the property.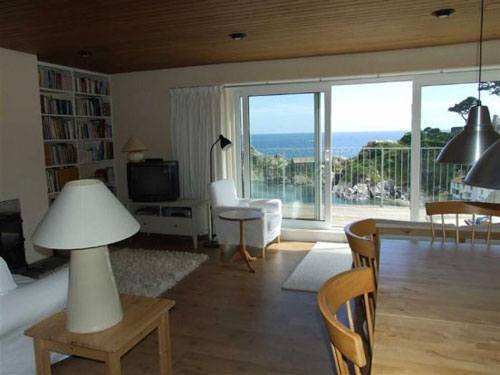 Anyway, enough of the location, what about the house? Well, that was built in the late 1960s by a 'well respected regional architect'. It still has a good amount of that '60s character, but has also been improved, not least with balconies and the internal home comforts. But nice to see that wooden ceiling and the arches still there though, very of the era.
In terms of space, you get a main living area and kitchen, with the balcony off it, along with four bedrooms, three, bath/shower rooms, a utility room, those harbour-facing terraces and some gardens. There's even a garage thrown in too.
Check the property details for all the small print of what you actually get or go book a viewing. If you want it, you'll have to pay out £795,000. We suspect there's a healthy income to be made as a holiday let though.
Find out more at the Stags website