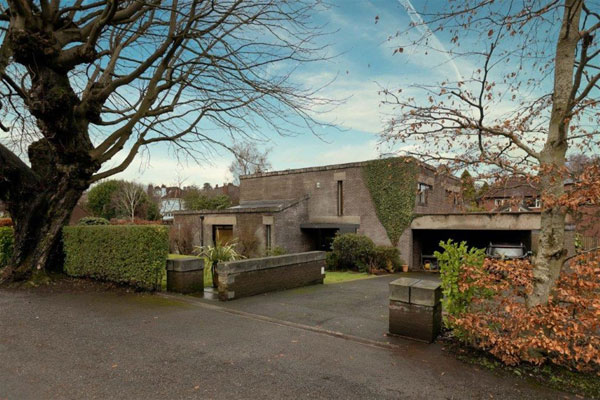 This 1980s Brian Lowe modern house in South Belfast, Northern Ireland is fascinating for many reasons and is now also up for sale.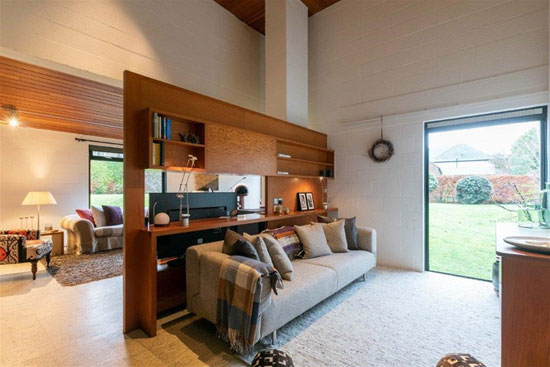 Fascinating because of both its architecture and its background. The background is that the house was the work of Northern Irish born interior designer Brian Lowe. You might not know Brian Lowe, but you definitely know his work.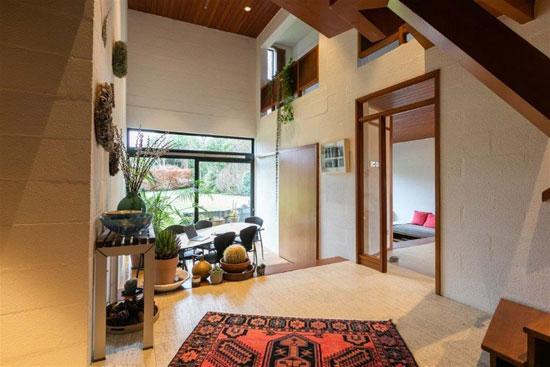 Brian Lowe created The Body Shop's original 'green box' shop concept, which has been a feature on pretty much every high street for decades. But he was also someone who designed domestic architecture too, with this house in South Belfast being one of the more notable.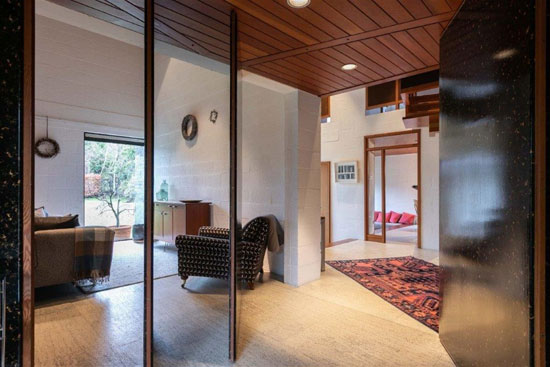 Yes, this is in South Belfast. It looks like the kind of modernism you would find in mainland Europe. Particularly design out of Belgium from that era. Bold, quite austere, but also ahead of its time, This kind of modernism is absolutely on the money right now.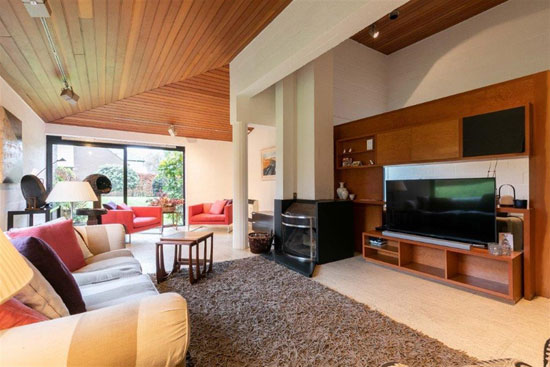 It is also notable enough to have secured a grade B1 listing status, which is down to most of its key architectural features still being in place.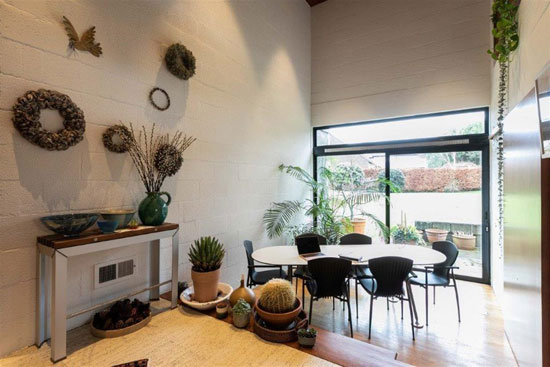 The brick exterior is something to behold and contrasts the bright interior with its white block walls, vaulted wood ceilings and full-height glazing.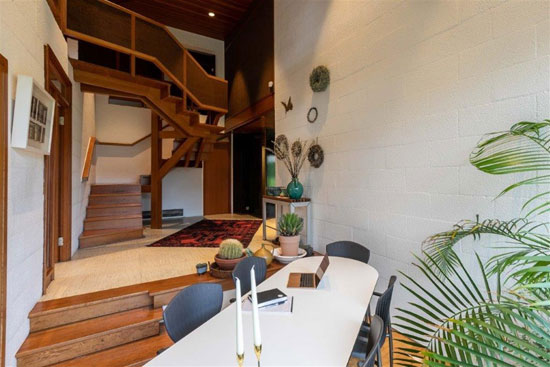 In fact, those are the original black painted metal windows, flooding light into the part open-plan interior. Also, check out the exposed in-situ concrete heads, the hallway atrium with the original (and eye-catching) staircase and a first-floor gallery. A statement living space.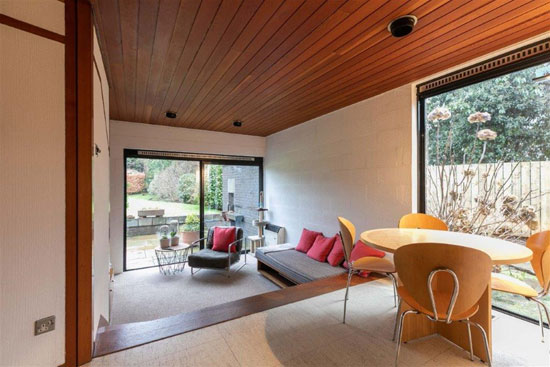 As I said, so little has changed here, from the finishes to the bathroom. Ok, some of the furnishings might have changed over the years, but that's to be expected. The design itself is still faithful to the architect's original vision, which is a massive selling point and the reason that this house is listed.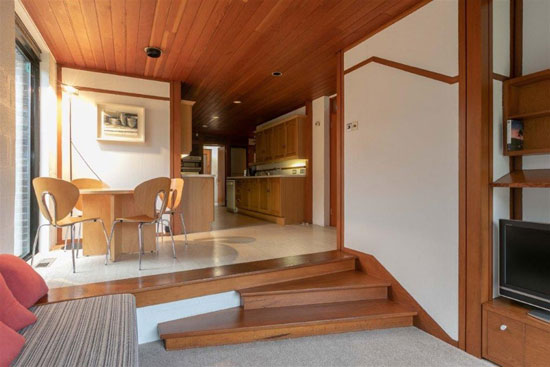 A lot of space too, both inside and out, with high ceilings boosting it further and multi-level spaces breaking things up without the need for walls and doors.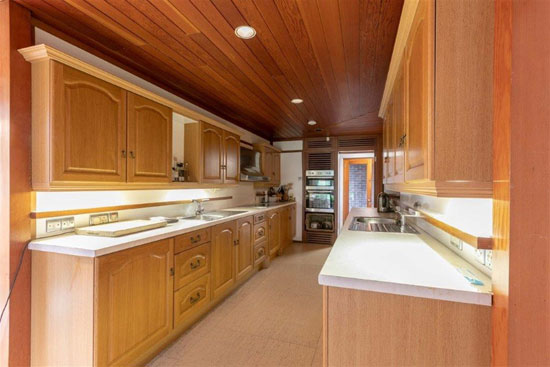 Enter through the impressive entrance and into the hallway with the downstairs cloakroom. That leads to a bright lounge with feature windows and versatile space, complete with a wonderful period room divider.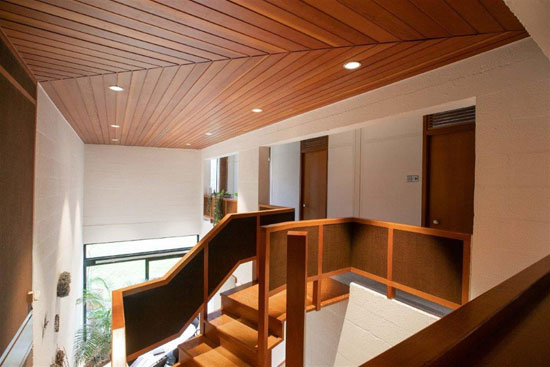 The house also has an L-shaped kitchen, along with a utility area and storage areas. It also has access to that amazing staircase.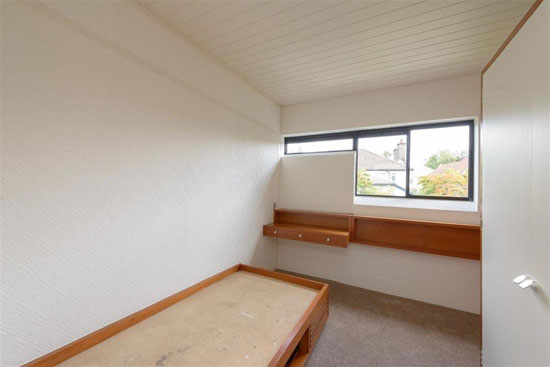 Almost avant-garde in its design, the feature wood staircase overlooks the downstairs space as well as adding to it.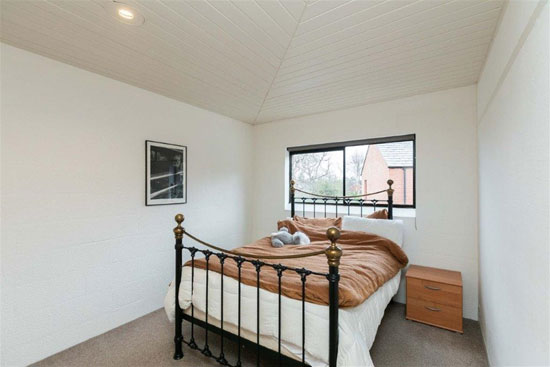 Once at the top you have access to five bedrooms, two of which are double and with the master coming with its own en-suite shower room and built-in wardrobes. Three single bedrooms have built-in bedframes, with a sauna room finishing things off.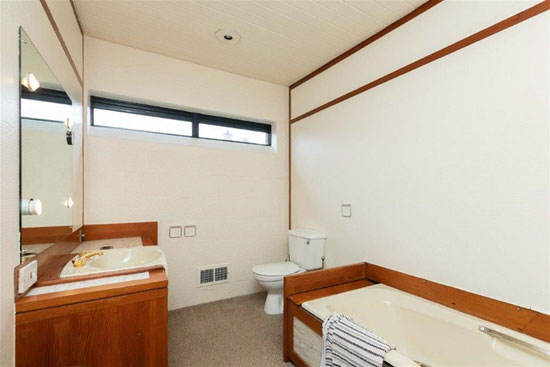 Space isn't confined to the inside of the house. This one sits on a sizeable plot too. A mature site with substantial space to the front and side. There's also a covered driveway, good parking and a garage.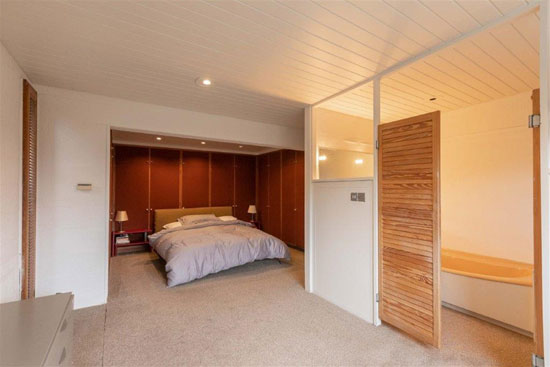 A rare opportunity to buy a significant piece of architecture. If you want to move in, there is already interest in this one, which is up for sale for offers over £700,000.
Images and details courtesy of Pinpoint Property. For more details and to make an enquiry, please visit the website.