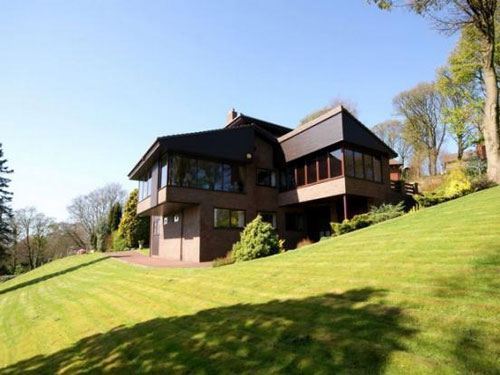 Not all dark satanic mills and terraced houses in the north of England, there's a few interesting houses too if you dig around. Like this modernist-inspired five-bedroom house in Bolton, Lancashire.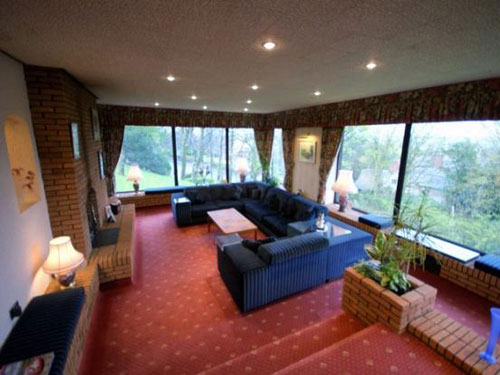 The agent's historical details are very limited, so we'll say it how we read it. Likely to be late 70s, possibly the early 80s, it dances between modernist and midcentury rather than being one or the other, perhaps because it was designed and constructed by the current owners, rather than being left to an architect.
The exterior has certainly been well-maintained and updated over the years, while the interior has what you might call a 'traditional' look. Should be easy to match up the interior to the exterior though, if that's what you want.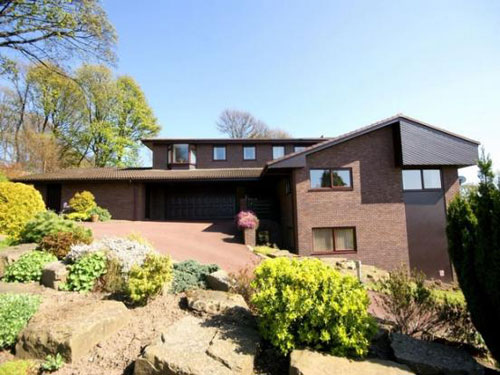 A substantial property, it's a split-level detached house with five bedrooms (two with en-suite and dressing rooms), reception hall, a lounge with panoramic views, dining room, garden room, sitting room, games room, indoor swimming pool, fitted kitchen and family bathroom. Plenty of parking and a double-sized garage too.
A massive £1,250,000 asking price, which dwarfs the average selling price in the town.
Find out more at the Zoopla at eBay website