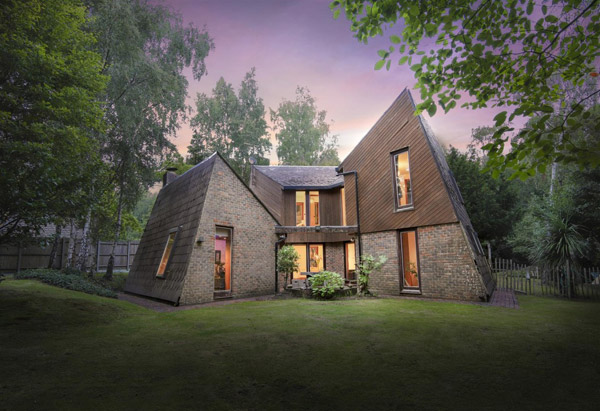 A decade that often gets overlooked, but this 1980s modernist property in Pulborough, West Sussex is a very distinctive design from just over 30 years ago.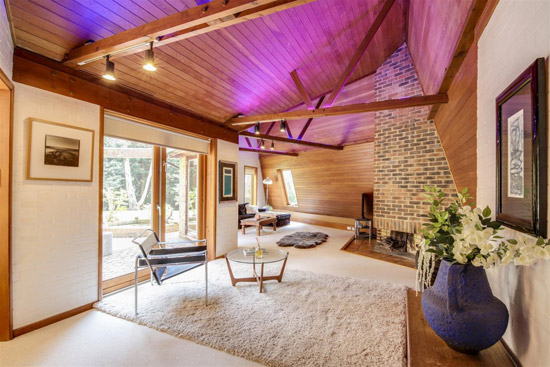 Hylates actually dates from 1985, a modernist design with Scandinavian inspiration and a house largely unchanged over those three decades.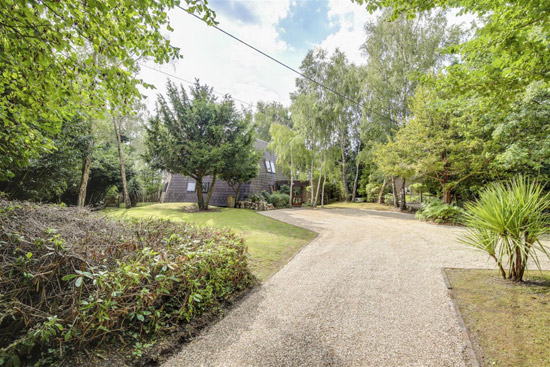 I say 'largely' because there have been some cosmetic improvements here. You only need to look at the kitchen and bathroom space to see that. But overall, this is the original design.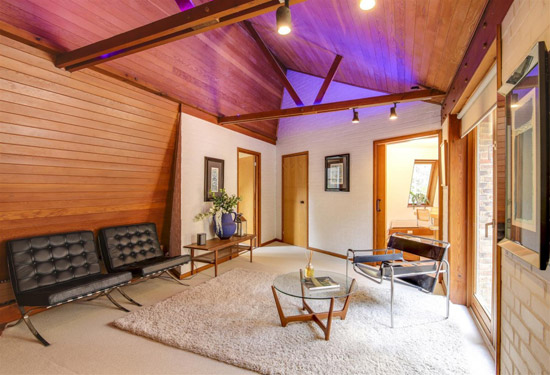 An interesting one too. Of course, the facade is a huge selling point. A bold, angular design using brick and tile, with a cedar wood clad exterior. This isn't a house you forget easily.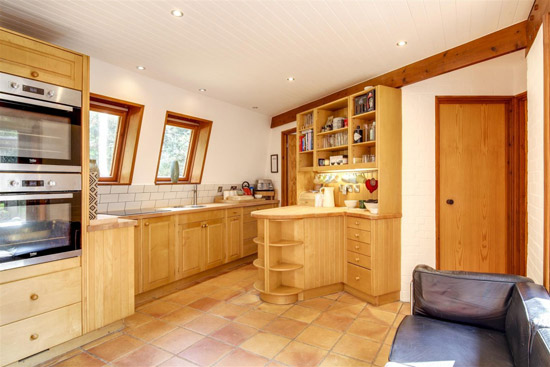 But there is more to it than the frontage. Despite the angles, the house actually has a 'circular' design round a central courtyard, which is accessed by five pairs of double opening doors.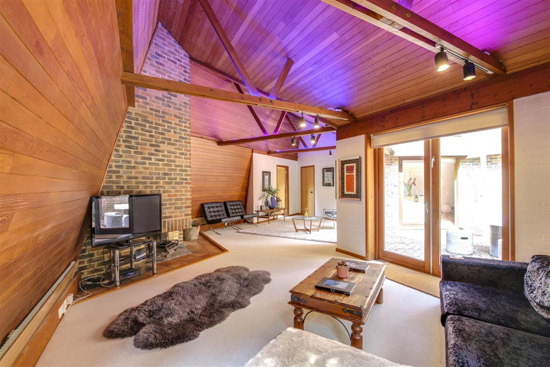 And even more. There is also a rather stylish interior too. Vaulted, timber-clad ceilings, more of those angles, the beams, the large windows and exposed brickwork Not least with the 'architectural style fireplace' in the reception.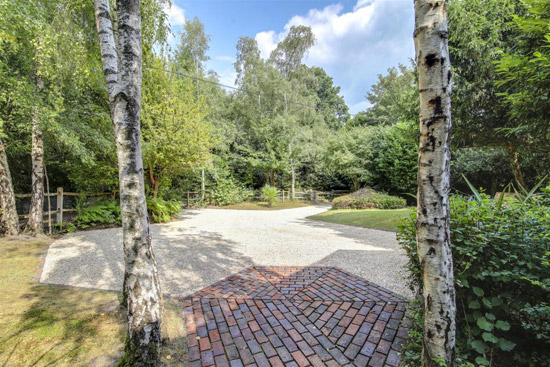 Oh and there's a spiral staircase too, which is always a talking point, even if it can be a touch impractical at times.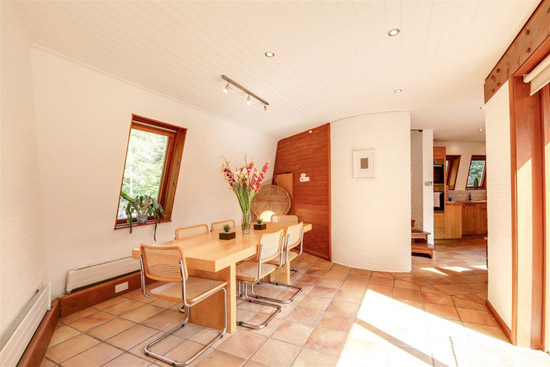 The house is also described as 'deceptively spacious' by the agent, offering around 1,900 sq. ft. of living space.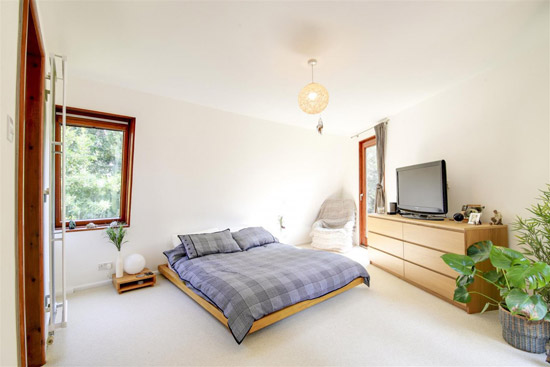 The floorplan lists a ground floor with large sitting room, which in turn connects to the study (or a fifth bedroom), a downstairs WC, the dining room, the kitchen with utility and a family room, which could also be a forth bedroom.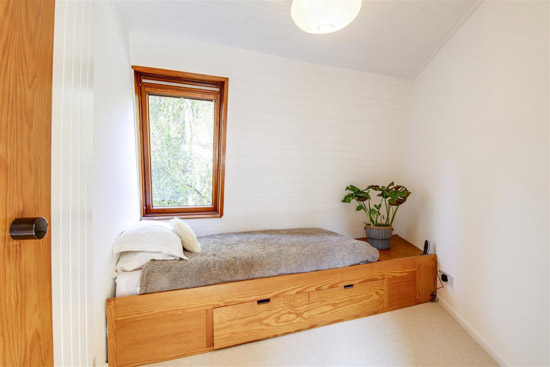 Head up the spiral staircase and there is a master bedroom with en-suite, two further bedrooms and a family bathroom. That's not quite all though, as there is a separate garden studio too, which you suspect is ideal if you tend to work from home a lot.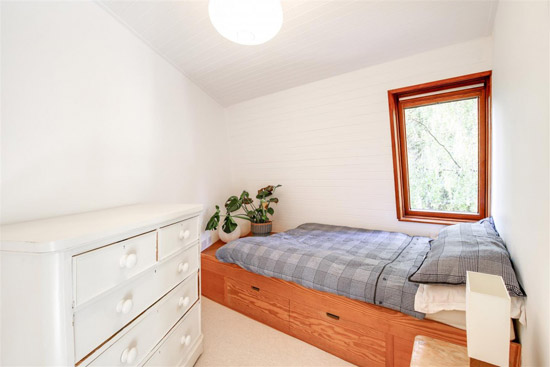 Of course, the outside space includes the central courtyard area, but it also has lawned gardens 'set amidst light woodland', which gives the house both privacy and seclusion.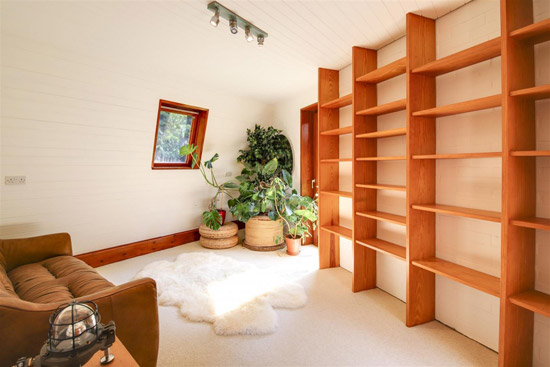 If you want more space, there are approved plans for a two-storey extension, details of which are available in request from the agent.
It is on the market for £765,000 if this ticks all of your boxes.
Images and details courtesy of Phillip Mann. For more details and to make an enquiry, please visit the website.
Thanks to Sam for the tip off.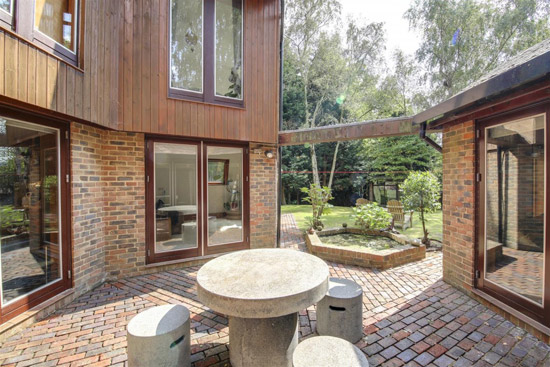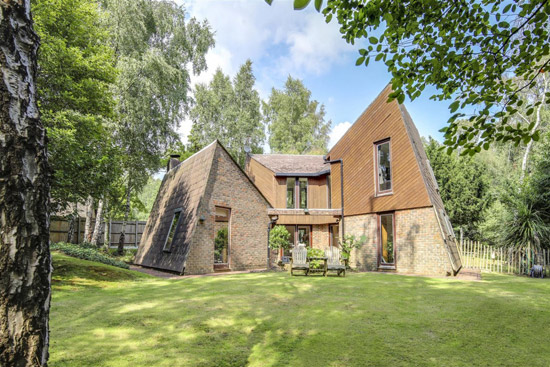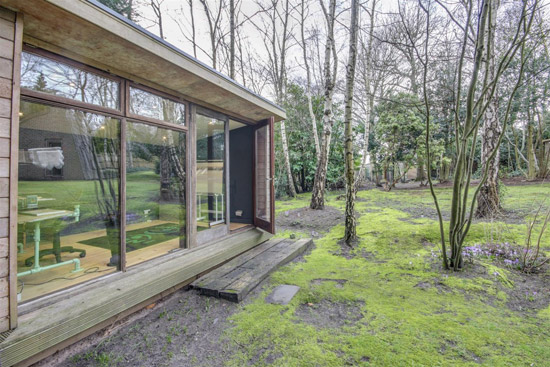 Property Location