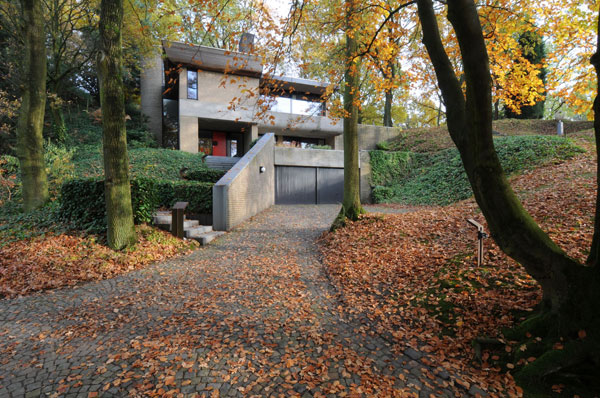 There is more than a touch of Frank Lloyd Wright about this 1970s Huub Debije modern house in Nuth, Holland. For good reason too.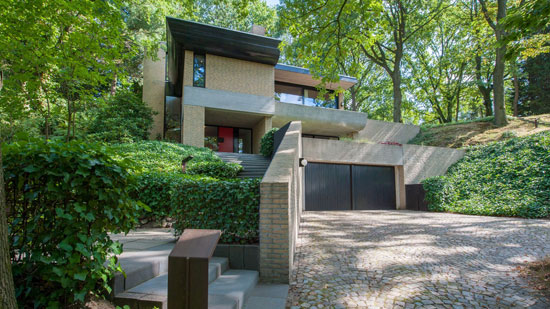 The house, which dates from 1975, was the work of architect Huub Debije, who was a great admirer of Frank Lloyd Wright and had a particular fascination with the iconic Fallingwater residence.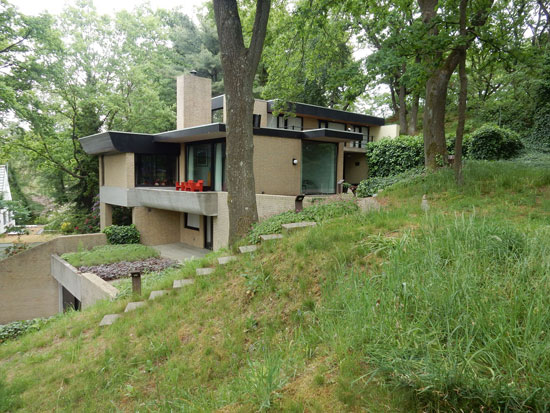 No one is pretending this is anything like a recreation of that house, But the design here certainly takes some design tips from it. Albeit in a rather austere, 1970s modernist style.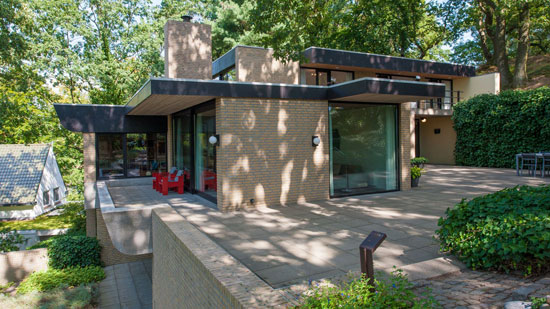 It's an interesting one, located in a village in the south of the country and nestled into the greenery so much that it's almost part of it. That's pretty much the point.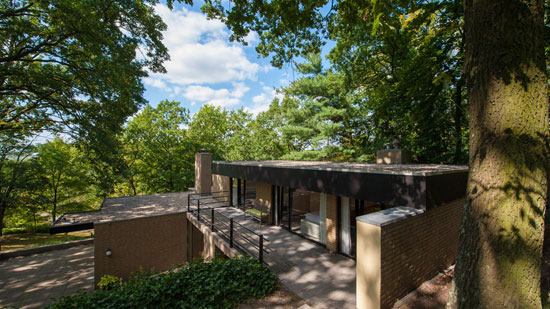 A time capsule? Yes and no. By and large, the architecture remains unchanged It would probably take a brave man or woman to alter this one without destroying the integrity of the design. I suspect it's here for the duration.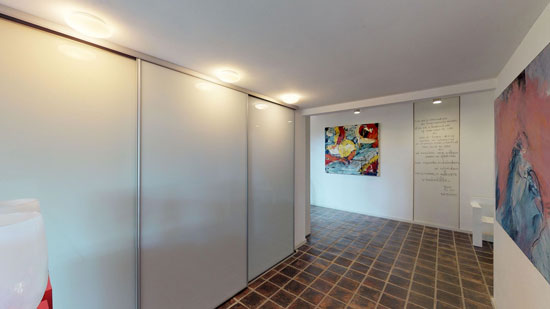 The interior of this multi-level house (there are four floors in total) is a rather different affair. Yes, you can still access the garden and the terraces from each floor. But the finish within seems to have been updated over the years.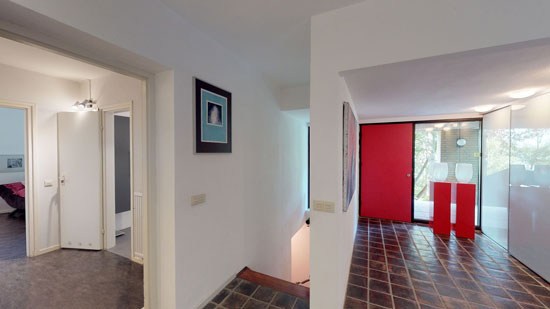 Not massively though. Just as much as you might expect from a house that's around 45 years old.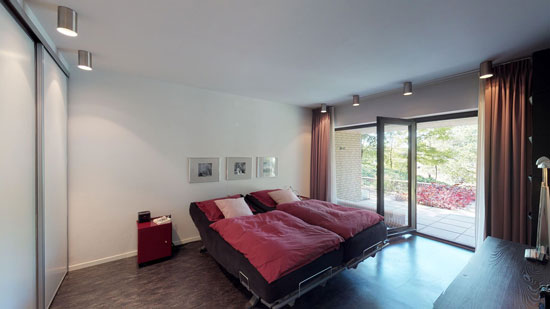 To me, the house looks like a mix between an art gallery and a high-end midcentury modern home, depending on where you turn. Maybe the feel of a gallery is because of all the art inside this place. Plenty on the garden too, but the walls inside the house are full of artworks. So if you are looking for somewhere to house a decent selection of art, this could be a house for you.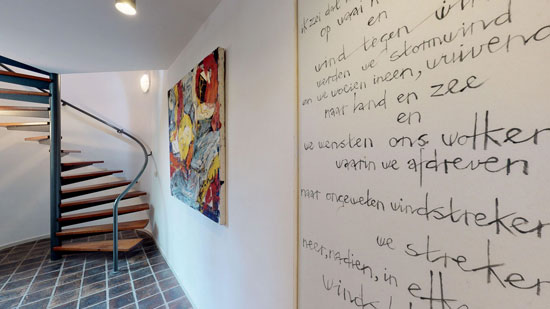 The finishes are mainly white (another gallery-like touch), with tiles floors, occasional splashes of colour and some wood-clad ceilings breaking things up a little.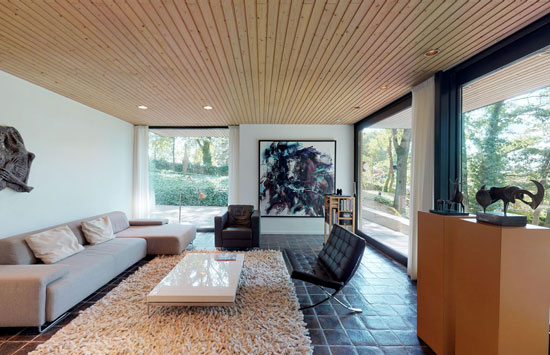 I think the basis of the house is pretty much unchanged, with the detail and finishes updated in the more recent past. At the end of the day and using an art analogy, this is very much a blank canvas, with enough character to keep things interesting.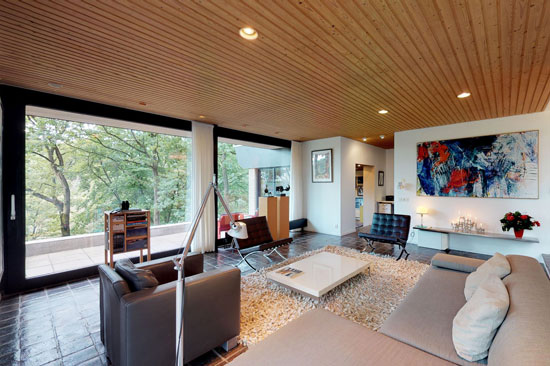 Oh and space, Lots of space. That statement covers both the inside and outside of this wonderful house. The garden is very much part of the package and I'll come onto it in a moment.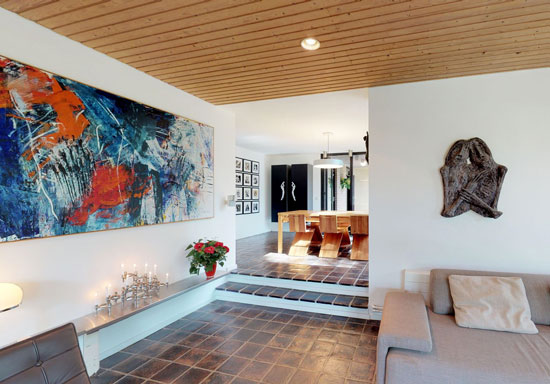 But let's start with the house, with all that living space and the option of spreading your legs onto the garden or terrace from most of it. There's something like 1,000 sq. metres in total.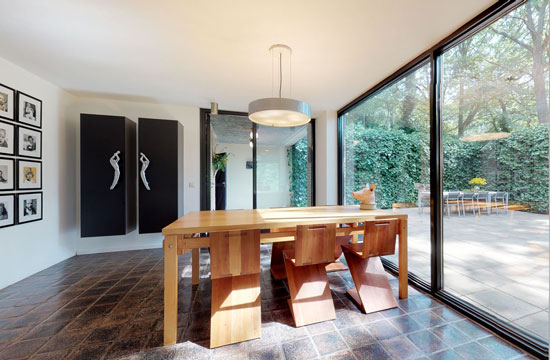 That includes a spacious hallway, 'several' sitting room areas (when you use the word several you know there are a lot), four bedrooms and two bathrooms – one of which has been updated while the other still looks original.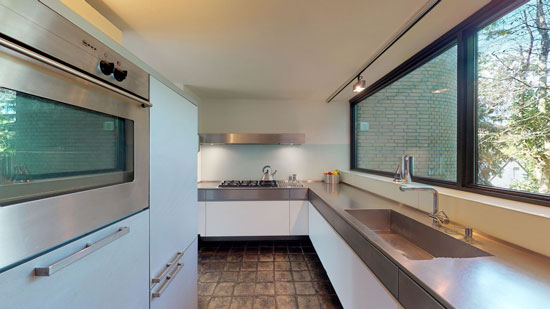 Lots of storage space too, which I expect includes that huge double garage space at ground level at the end of that lengthy drive. A wine cellar is also pictured on the site.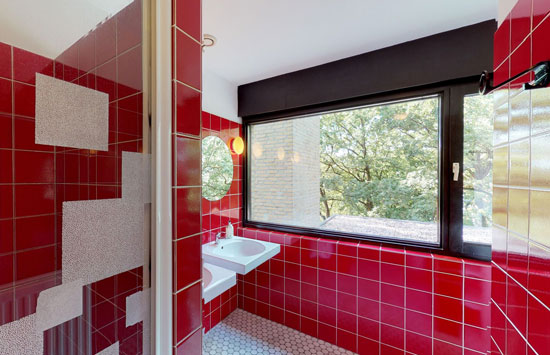 The plot is something like 2,050 sq. metres in size and reminds me of a culture park or nature trail. Sculptures and seating areas dotted around and plenty of land to explore, all of it your own.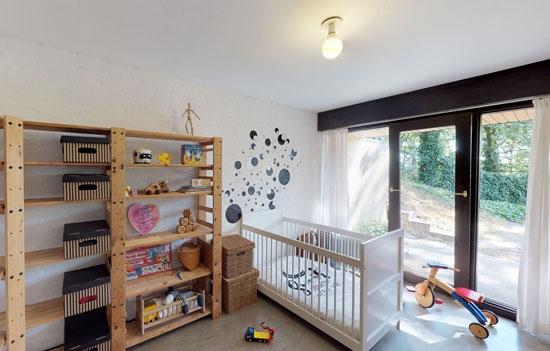 Well, it will be your own if you buy it. To do that you will need access to something like €749,000. That's around £660,000. Not cheap, but that's a lot of house for the money.
Images and details courtesy of Funda. For more details and to make an enquiry, please visit the website.