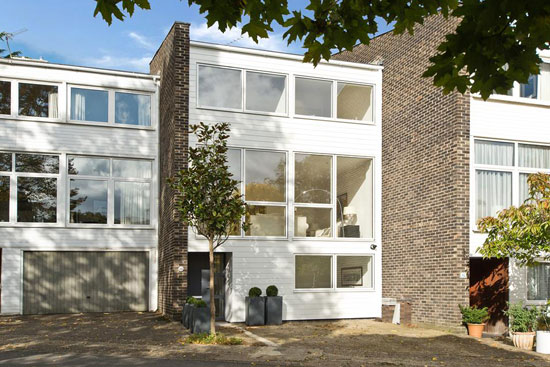 Not a unique property, there is a row of these. But this 1970s modernist townhouse in Wimbledon, London SW19 is up for sale. Thanks to Susie for the tip off.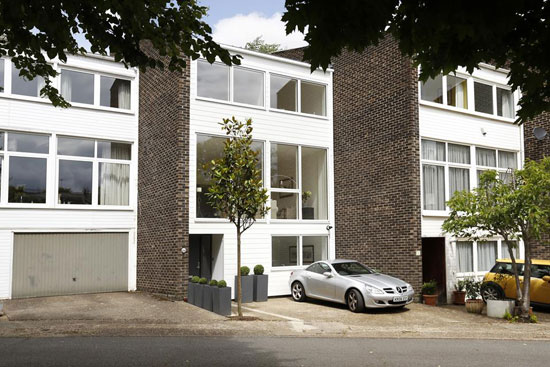 It's an interesting house in an equally interesting group of houses. Updated of course, but still very much of the era.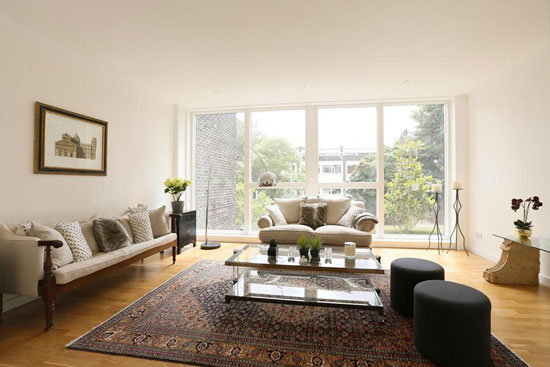 That's pretty much down to the architecture, which screams the middle of the 20th century. They simple don't build houses like this anymore. Which is a shame. I'd love to see more houses using glazing in this way.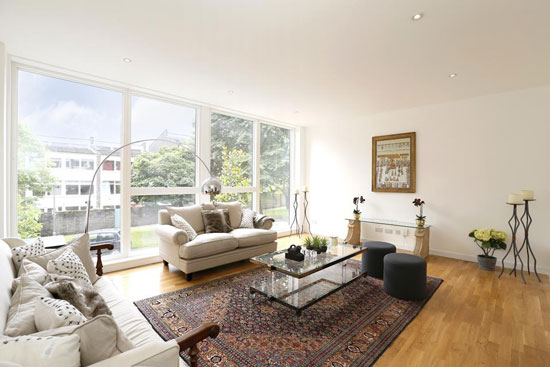 I do wonder what the one next door looks like, as it hints at being unchanged. Not so this one. No garage here and as you can see, the rear of the house has been remodelled completely for the modern market.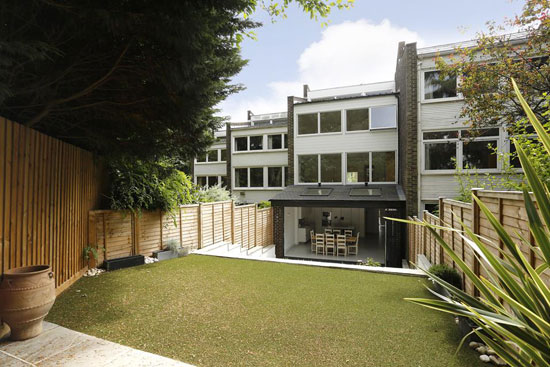 But outside of that, the house is likely to be pretty faithful to its original layout, even if the finishes across the board are fresh.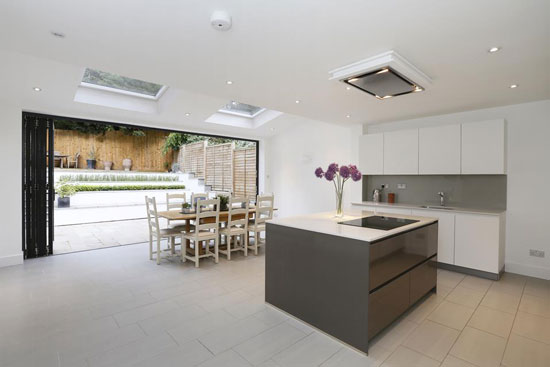 The updates mean a lot of space, which is now at five bedrooms, along with two reception rooms, a kitchen/ dining room, utility room and two bathrooms. There is also a landscaped garden and some off-street parking.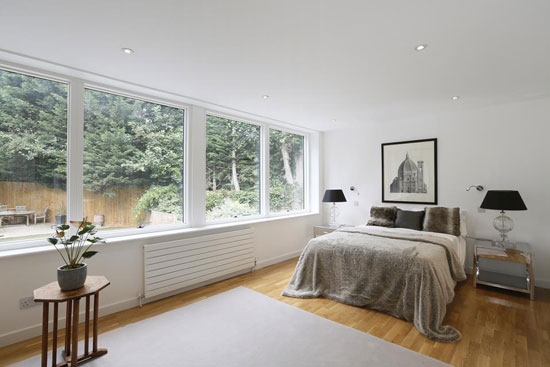 Like a bit of tennis? If you do, you will be pleased to know that this is also close to the All England Lawn Tennis Club, as well as Wimbledon Village and the Common.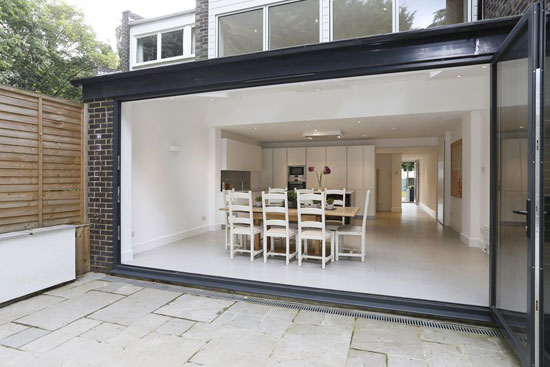 The updates, the location and the house itself all mean a hefty price. This is on the market for £1,425,000.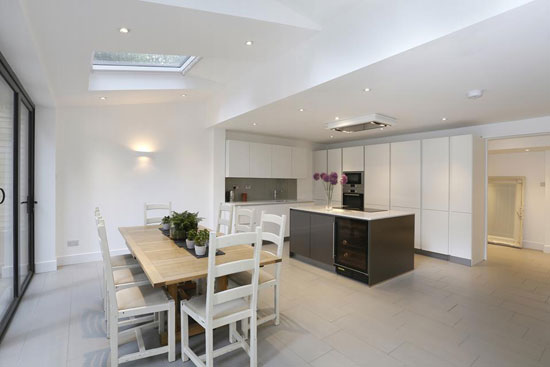 Images and details courtesy of Hawes and Co. For more details and to make an enquiry, please visit the website.
Property Location