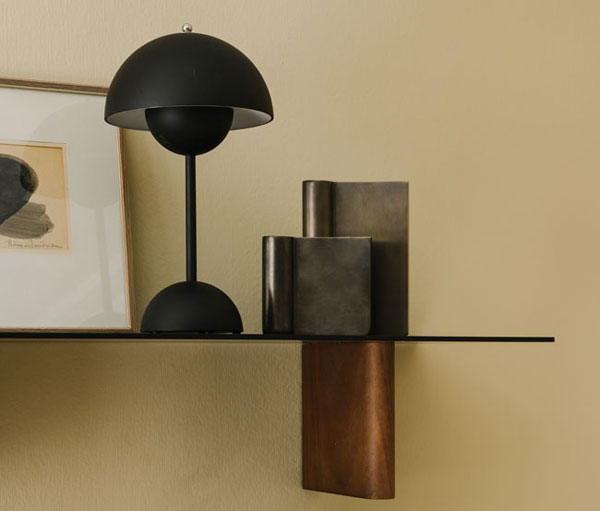 A design classic, but this time out the 1960s Verner Panton Flowerpot Lamp goes wire-free for less clutter.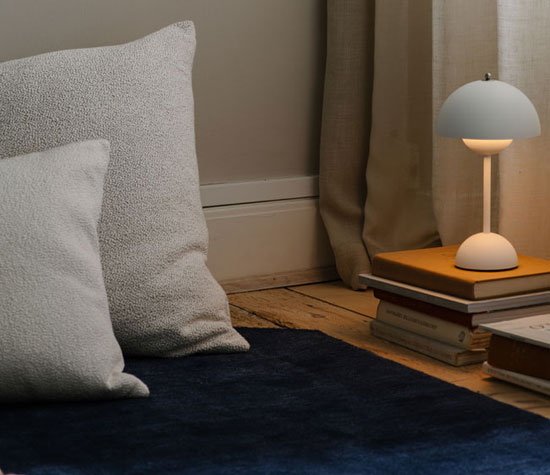 Note that I independently selected any featured products in this article. However, if you buy from one of my links it may be an affiliate and I may earn a small commission.
But this is an iconic 1960s design and one that is instantly recognisable despite an update for 2020. After all, why would you change something this perfect?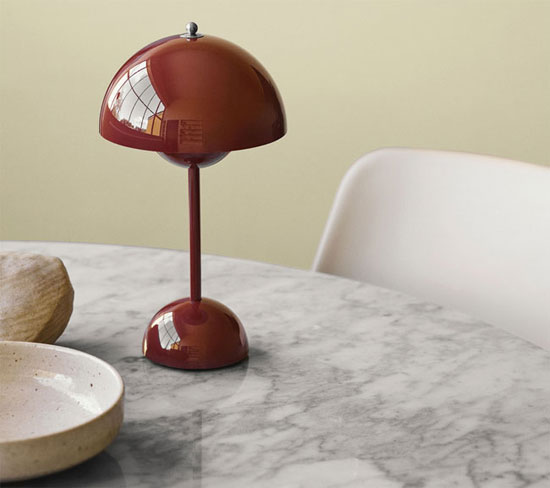 The version you see here is a smaller VP9 version of the 1968 table lamp. Yes, the Flowerpot design has been used across the home in the past, but this is the table version. The 'Flowerpot' shape is instantly recognisable across all variations – including this one. But none have gone wire-free before.
So if you like the idea of no cables to keep the clutter down, this might well be the lamp for you. Although you will need to remember to charge it now and again. More on that in a moment.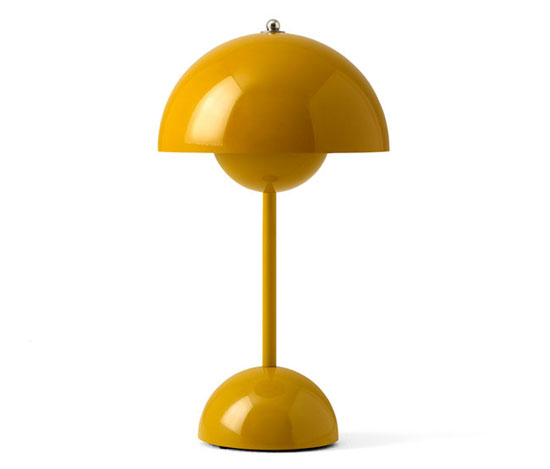 Going wireless isn't the only upgrade here. There's also a new set of colours to choose from, which is a mix of retro colours as well as something more subdued for the minimalists amongst you. In short, something for everyone. And if it doesn't match the room, just carry it into one where it does.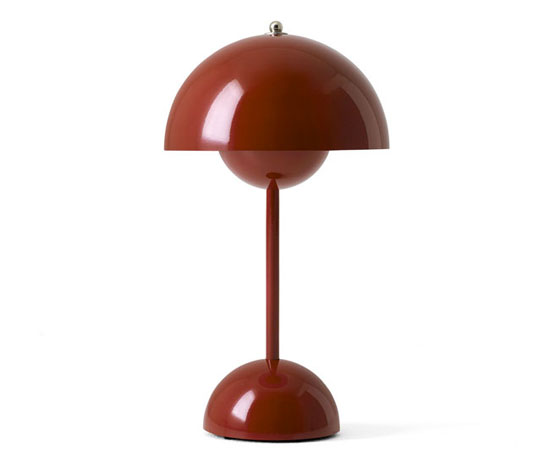 The lamp stands around 30cm tall and is made of polycarbonate, making it suitable for inside or outside use. Bit don't forget that charge, which is via micro-USB charging and offers something like 11 hours of light from a single full charge. There's also a steel touch dimmer just above the lampshade that adjusts the intensity of the light from anywhere between 100 per cent and 20 per cent, should you want some mood lighting.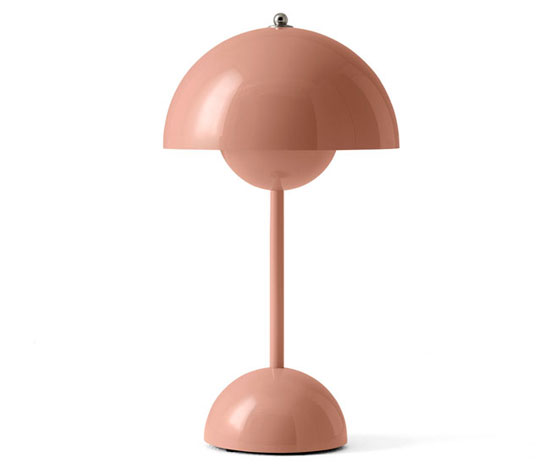 It's available to pre-order now with deliveries from the middle of December, should you fancy this as a Christmas gift. It is priced at £148.
Find out more at the Made In Design website
Via Retro To Go