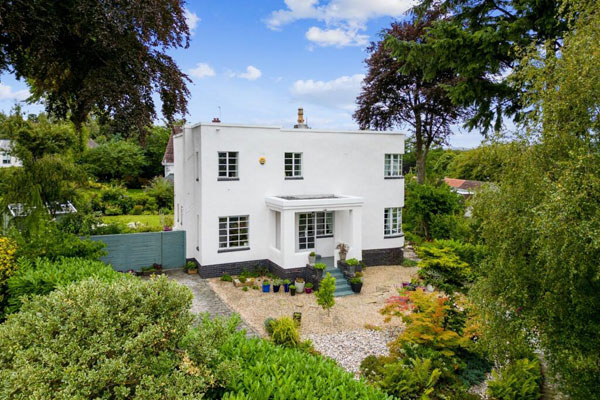 One that appeared for sale around four years back, the 1950s Bridge House by Mervyn Seal in Condover, Shropshire is available once more.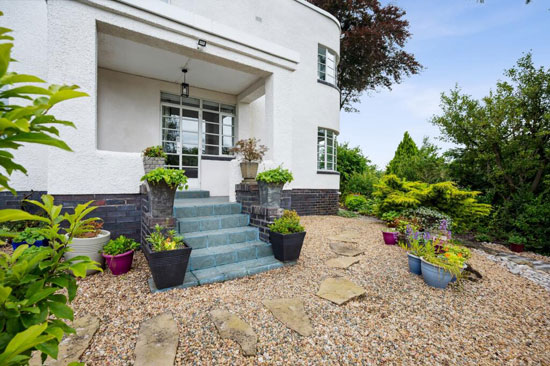 I'll be honest, it's looking a lot stronger now than it did back then. It has been updated back in 2016, but the house wasn't as visually impressive as it is now.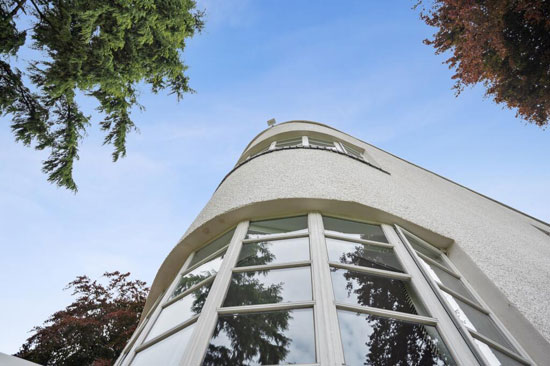 Ok, an agent's photos can play a part in that (and current agent The Modern House always has impressive photographers on its books), but it just looks a little more 'together' in 2020 and really does show itself as the modern classic it is. Although this is far from a midcentury modern time capsule.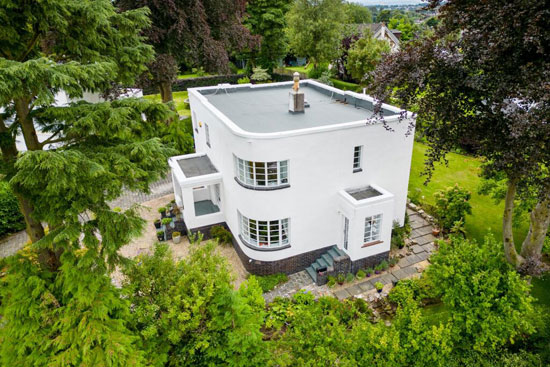 It's also older than you might think. When I first featured the house, I had it down as a 1960s house. But this is an early Seal work, built over 1958-9 and his first family home in Shropshire.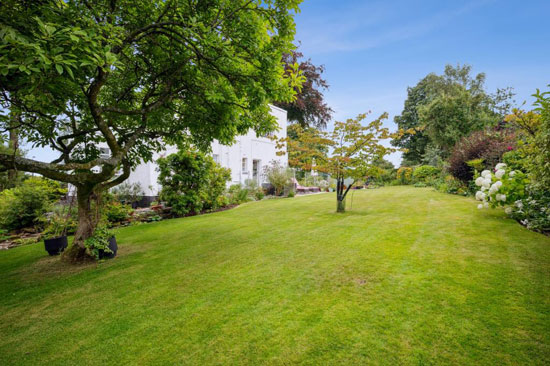 Of course, Mervyn Seal is a name known to most WowHaus fans. One of the most popular houses I have ever featured was the 1960s Mervyn Seale-designed Parkham Wood House in Brixham, Devon and although a little later, this one does have some design similarities.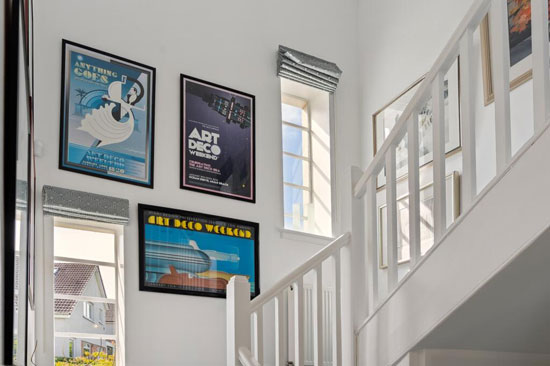 Indeed, Bridge House has been listed (Grade II) since I last wrote about it, picking up that accolade back in 2017 in recognition of its outstanding exterior form and original interior features.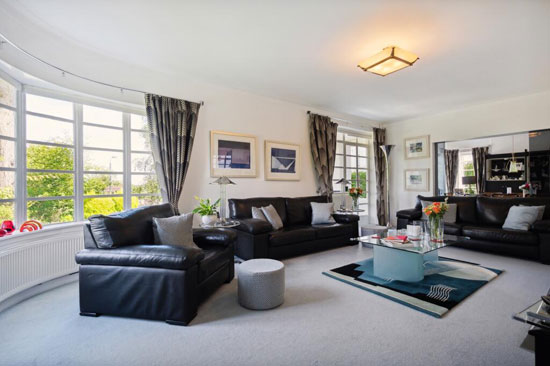 You will find in a 'quiet and peaceful' rural position overlooking the 'rolling parkland' of an Elizabethan hall, with surrounding gardens of around half an acre adjoining the Cound Brook. So a lovely spot to base yourself.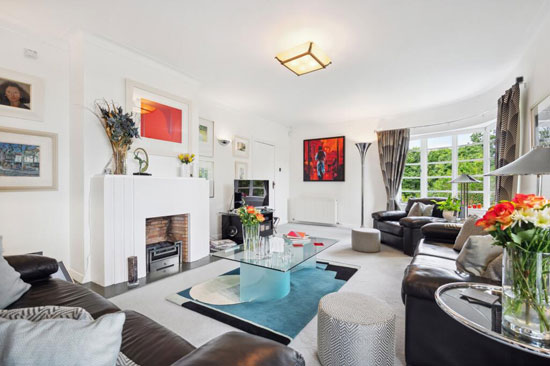 You approach the house via a quiet residential road, with a private paved driveway leading to the carport and integral garage. The front gardens are mainly laid to lawn with a mature silver birch positioned centrally.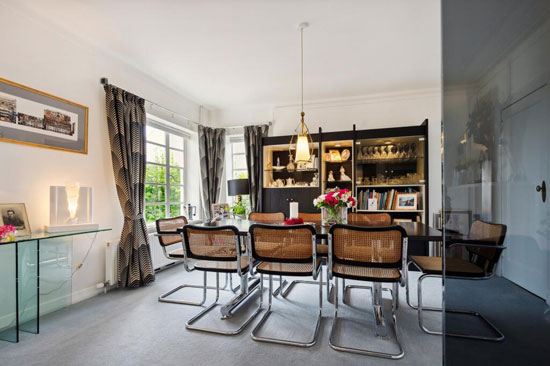 That's also a good spot to take in the architecture, which has changed little over the decades and stretches across the undulating plot, peeping out from a distance over the surrounding greenery. Quite the contrast.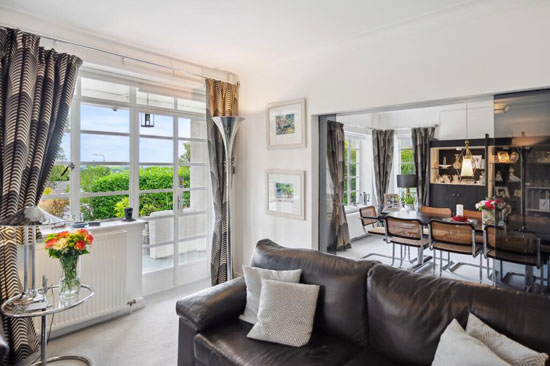 The design catches the eye, but so do the materials used. According to the agent, that's a mix of plum-coloured brindle brickwork across the lower level, while the upper level has a timber frame which is hung with hand-cut green Westmorland slates and finished with a flat, felted roof. I know the flat roof is always an audience-divider, but it's a key part of this particular house.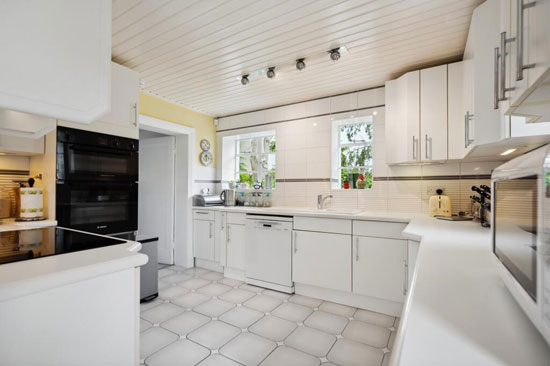 Inside is a mix of the old and the new. As I said, the last listing showed extensive updates across the house. That is largely unchanged, although key midcentury features are still in place.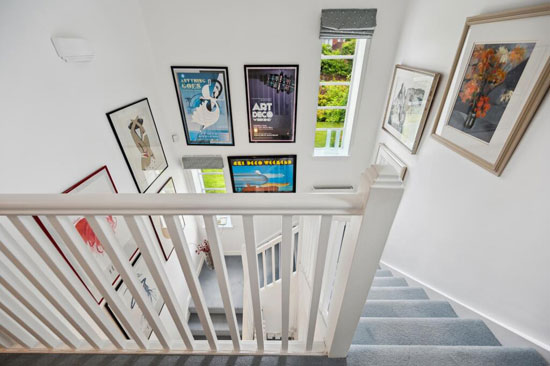 Yes, the staircase catches the eye first and so it should. This is the kind of stairway buyers of this kind of property dream of. The front door ahead of it is so well-preserved too.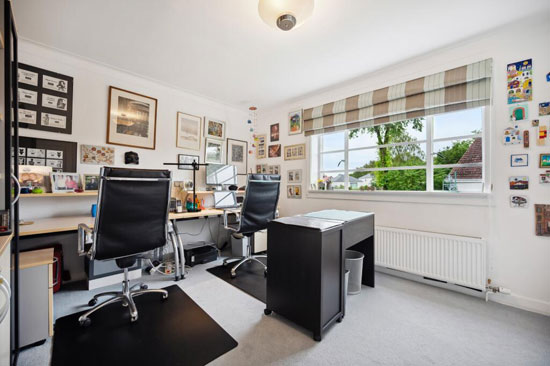 Outside of that, there's a smattering of period touches, from the floor to the glazing, that maintains the original modern house vibe. This is no museum piece, it's a modern-era family home with enough character to carry it through. Probably more so if you kit the place out with furnishings from the mid-20th century.
The interior follows a 'linear plan', with living space in the region of 1,700 sq. ft. across two floors.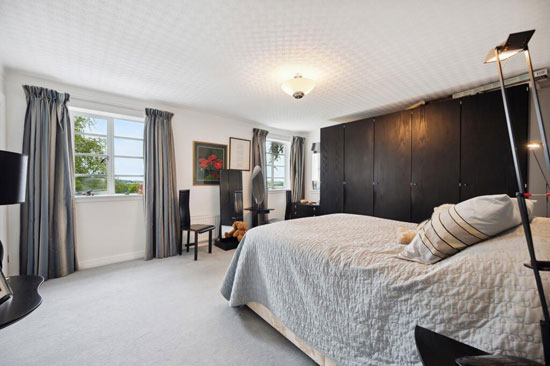 As I mentioned earlier, the ground level is partially set into a hillside, with that lovely glass-panelled entrance hall boosting the natural light and showing off the original floor tiles in the process.
The ground floor is being used as a one-bedroom annexe right now, with doors to the rear accessing the garden. The ground floor also has one other thing up its sleeve. That amazing, open-tread midcentury modern staircase. It's a beauty.
That takes you up to the main living space of the first floor, which is described, quite rightly, as a 'free-flow of interconnected rooms', with glass doors throwing in some flexibility to close off space if required. Clever.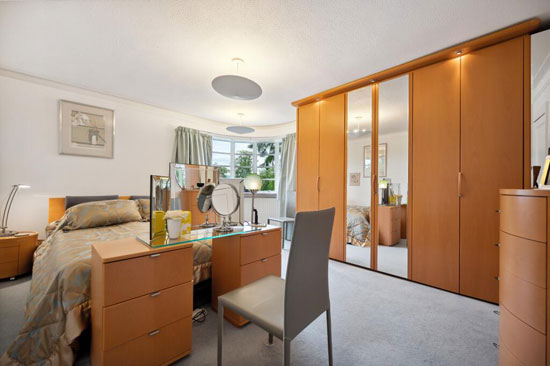 The kitchen and its adjoining dining room lead into the second reception room, which accesses the office or study at the far end, complete with a log-burning stove and more access to the garden.
If you want to take in the views, three bays of full-height glazing on the upper level have that covered. Beyond it are two double bedrooms with more of that floor-to-ceiling glazing plus plenty of built-in storage. Two bathrooms as well, one of which is en-suite.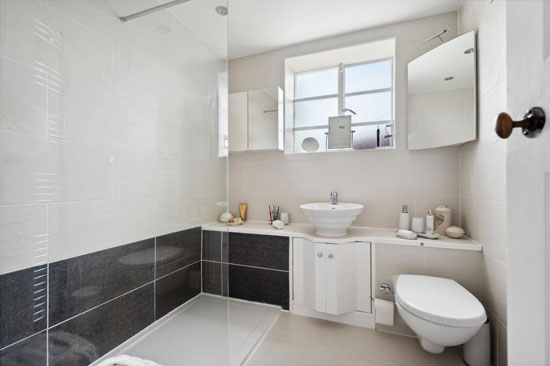 I hinted at the gardens being a feature, which they certainly are. Tress form a border around the landscaped gardens, which are a mix of lawn and flowers, along with a vegetable plot. It also offers up a timber-framed summer house, a babbling brook and views across the gourd of the nearby Condover Hall. A lovely setting.
If it sounds like your dream setting, this one is on the market for £525,000.
Images and details courtesy of The Modern House. For more details and to make an enquiry, please visit the website.