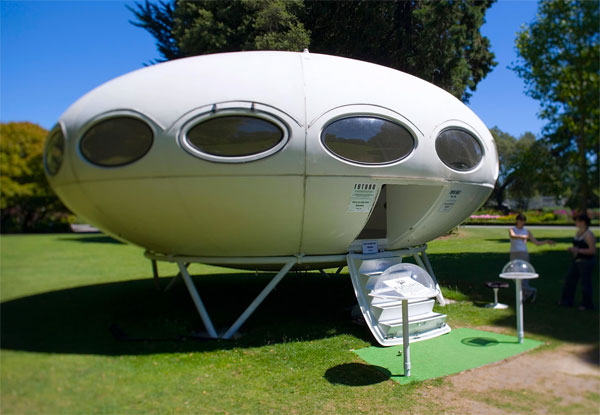 Fancy something out of this world? This 1960s Matti Suurinen Futuro House in Christchurch, New Zealand is up for sale.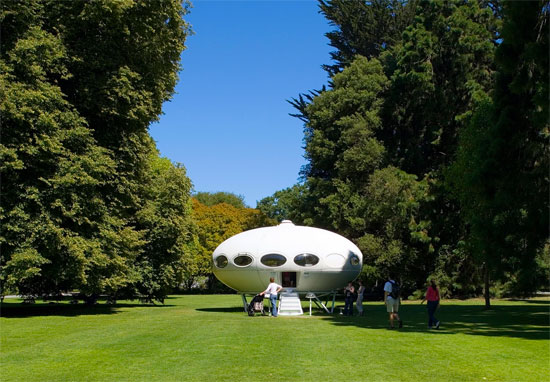 A rare opportunity too as these rarely come up for sale. I featured a good one back in 2016, which I presume sold pretty quickly. But this one is every bit as appealing. Perhaps more so.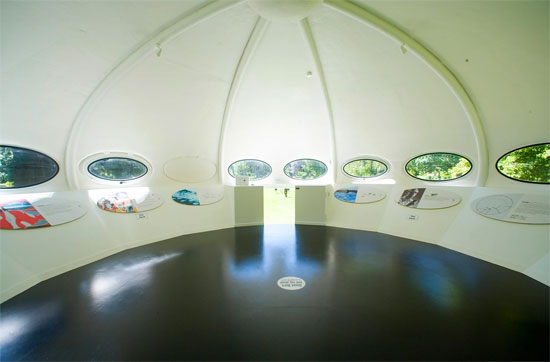 Designed by Finnish architect Matti Suuronen, under 100 space-age Futuros were put into production in the late 1960s and early '70s and a high percentage of those fibreglass structures would have perished over time. So finding out in this kind of condition is something of a coup.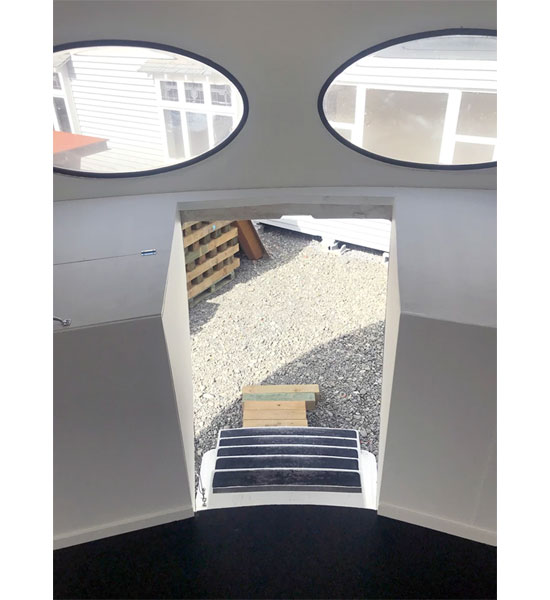 This Futuro in Christchurch is one of only a few remaining in New Zealand and is up for sale to the highest bidder. 12 units were brought to New Zealand in the early 1970s, including two prototypes produced for the 1974 Commonwealth Games at the newly opened QE2 stadium. You might recall one of the other New Zealand models from back in 2017, which had been converted to a more permanent family home.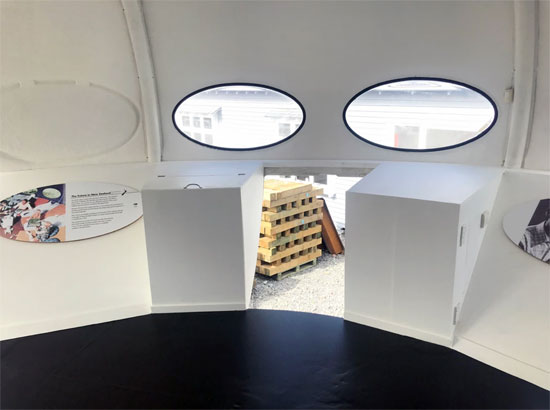 The one here is still mobile and has been shown off a lot over the years. It was also featured in the Futuro – Tomorrow's House from Yesterday book too, should you have a copy of that.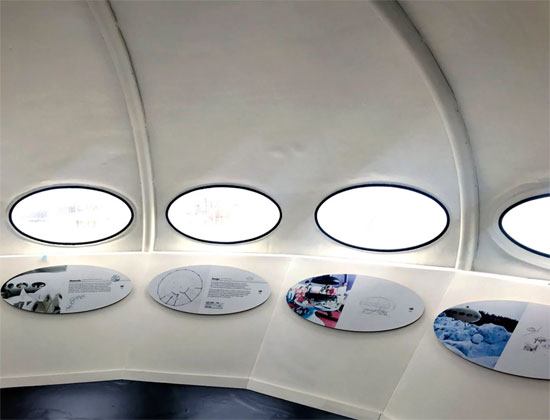 Beyond that, it has made public appearances in the Christchurch Botanical Gardens and The Cathedral Square, with the agent adding that this has 'likely had the most public viewings of any Futuro in our country' and is something of a 'celebrity' in the country.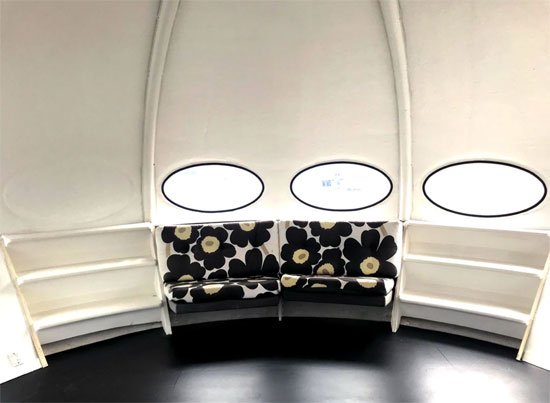 But despite that, the Futuro here isn't in perfect condition, as you might have guessed in light of age and construction. 'Partial renovations' have been undertaken, short of a new 'Gel-coat' to allow the new owner to choose their own tint as part of finishing the outside shell.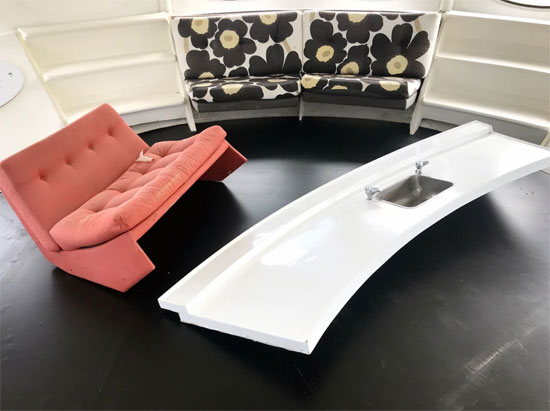 Note also that the hatch door has cables and a garage opener that lowers and raises the door. However, the opener has not been used for a number of years and 'cannot be guaranteed operational'. But it does open and close 'with relative ease' using a counter-weight attached to cabling.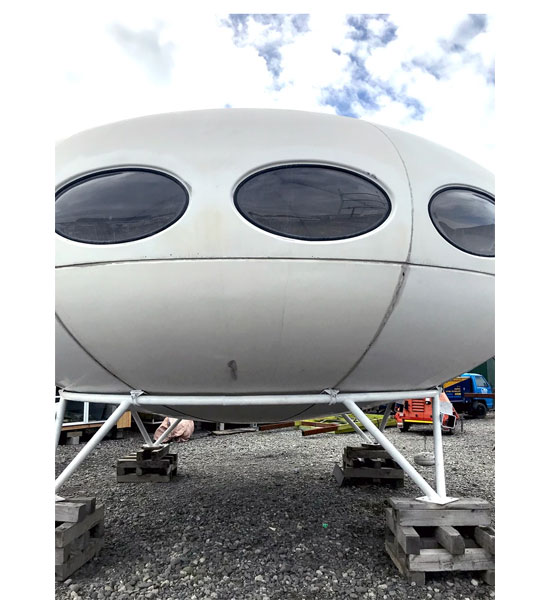 The internal features were cleared from when it was relocated in 2006. So a clean slate for someone, although the Marimekko couches and 'historical' plaques installed will remain.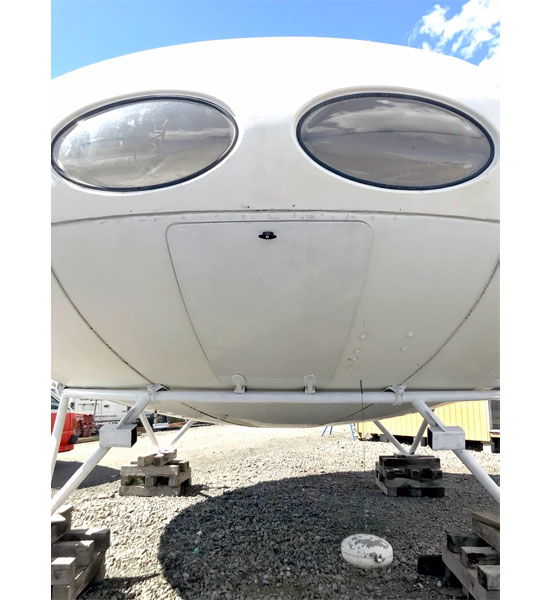 Other items included are an original fibreglass kitchen bench, a pair of two-seater couch units (plus one currently in storage), fibreglass shelving units, the original custom shaped mattress and MDF moulds to create new windows.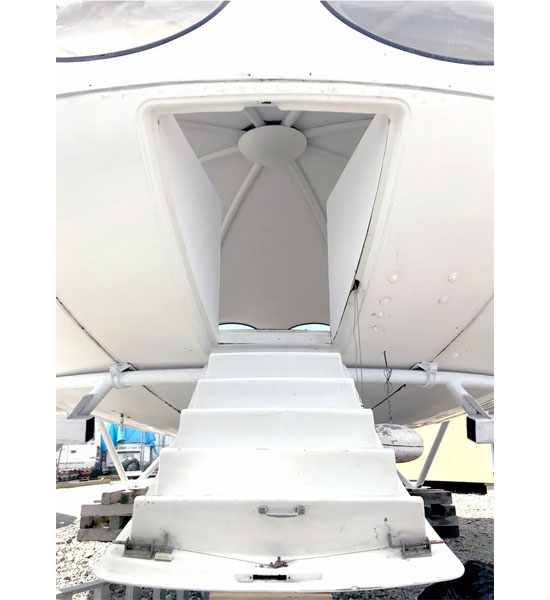 Provenance for this Futuro too, which is described as 'comprehensive'. See the listing for just what is included on that front, all of which should prove pretty valuable both now and in the future. If you want to know more, interested parties will be supplied with a full list prior to any bid.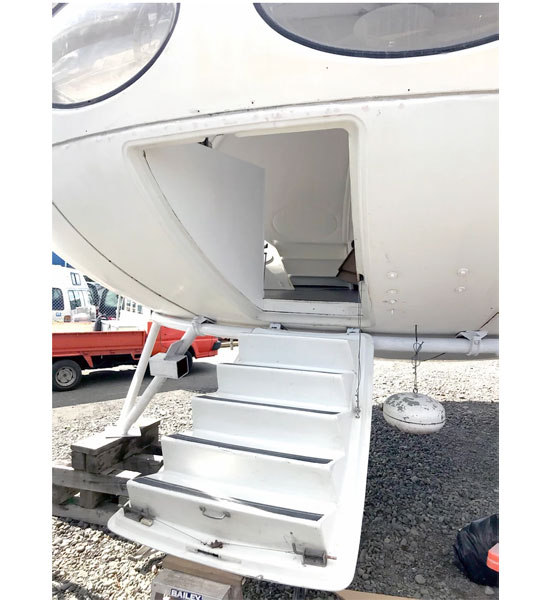 Talking of bidding, you probably want to consider moving/shipping of the Futuro House ahead of any money being offered. But the seller has that covered too.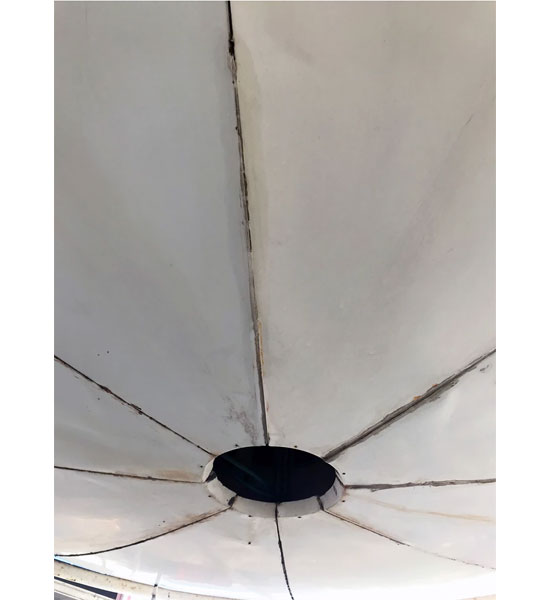 The storage company is also the transport company and the seller can prepare relocation estimates to nearly any part of the planet for serious bidders/offers to consider as part of their due diligence. You will need a new cradle for the Futuro wherever it goes, as the current base isn't going to be suitable. Again, an added cost to think about.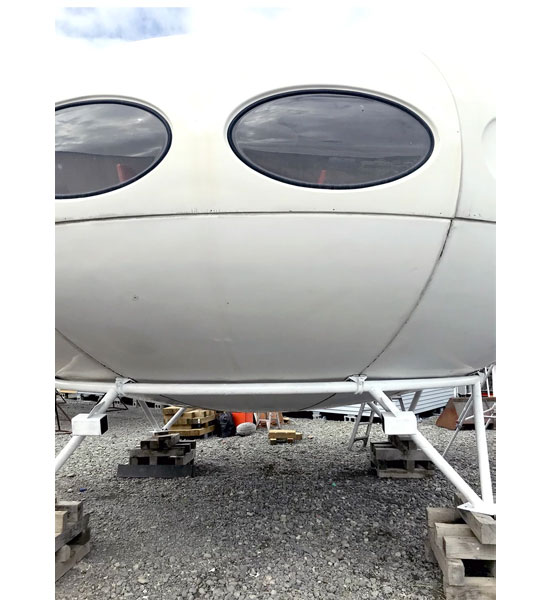 As this is an open auction, there is no price available. But I'm sure the seller might well guide you in terms of an estimate if you get in touch. The deadline for any sale is midday on Saturday 5th December 2020. Good luck if you do bid.
Images and details courtesy of Futuro Christchurch. For more details and to make an enquiry, please visit the website.