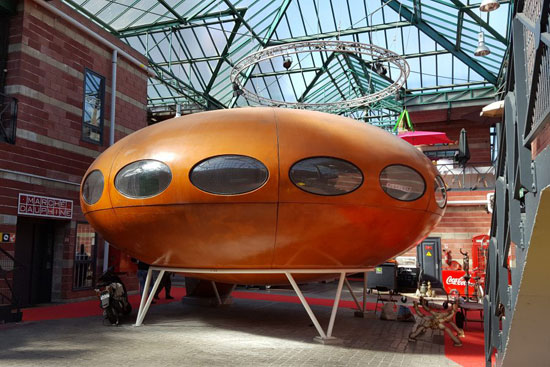 Apologies if the details of this are a little vague. That's purely down to knowing a limited amount about this particular Futuro House for sale.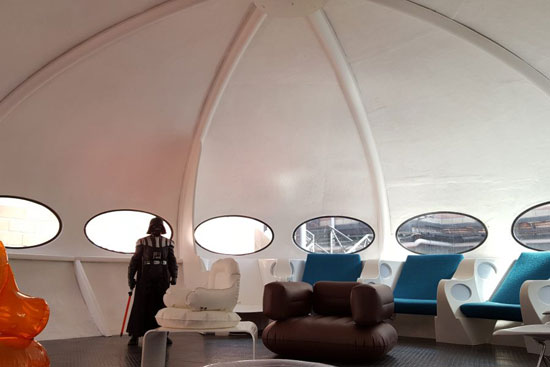 It is for sale via an estate agent and pitched as a holiday home, but without a location as such. Presumably, you will need to get it shipped to a piece of land yourself.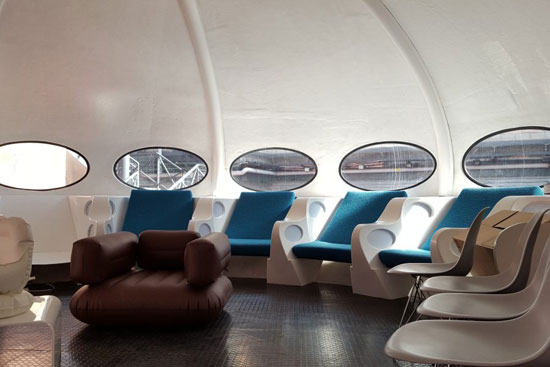 That might not be as hard as you initially think, as the prefabricated Futoro is 'completely removable'.
It consists of 16 sections, each bolting together to create the eight-metre (diameter) space age, almost alien-like structure. So not exactly a small job in terms of work or cost, but perhaps a little less than expected. Just as long as you have that large plot or huge back garden to make it work.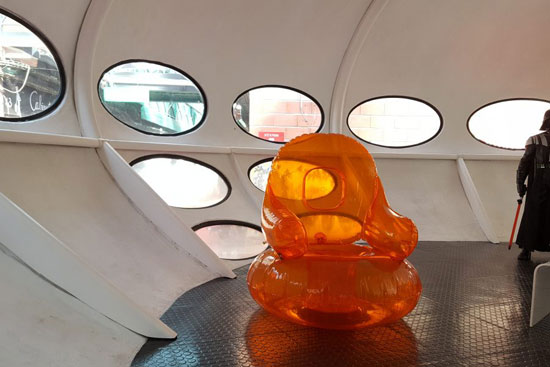 This one also has the original 'Futoro' sleeper chairs still in place, which is a huge bonus. Beyond that, it is a space just waiting for use or an upgrade for the 21st century. I'm thiniing home office and hip space for overnight guests. You can probably think of something more creative.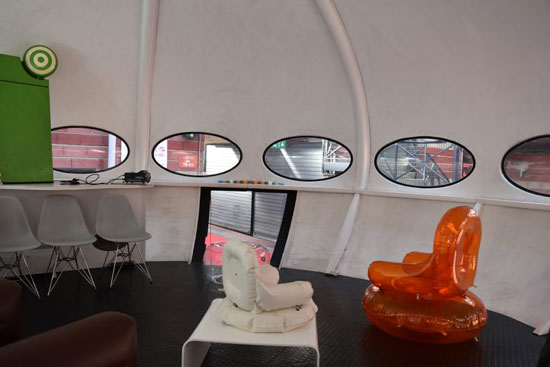 Also, as you know, these things are becoming much harder to find as time passes. Designed by Finnish architect Matti Suuronen, less than 100 of the designs were put into production in the late 1960s and early '70s and a good number of those fibreglass structures would have perished over time. So finding out in this kind of condition really is something special.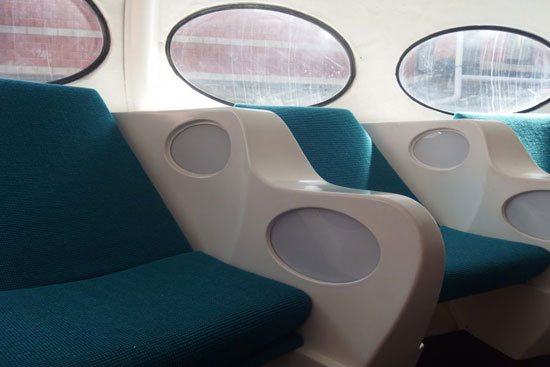 The agent describes this as 'a true collector's item', which is pretty much what this is. Although it could, of course, still be used as some kind of wonderfully wacky weekend residence. Although I'm not sure I would leave this anywhere without security, especially in light of its value.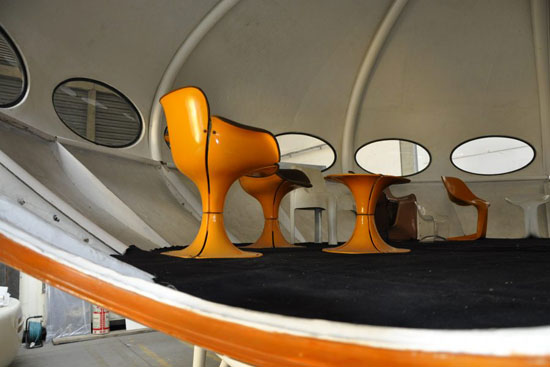 In fact, if you want it, you will need to offer something in the region of €130,000 to make it yours. Yes, that's the going rate right now.
Images and details courtesy of Architecture de Collection. For more details and to make an enquiry, please visit the website.