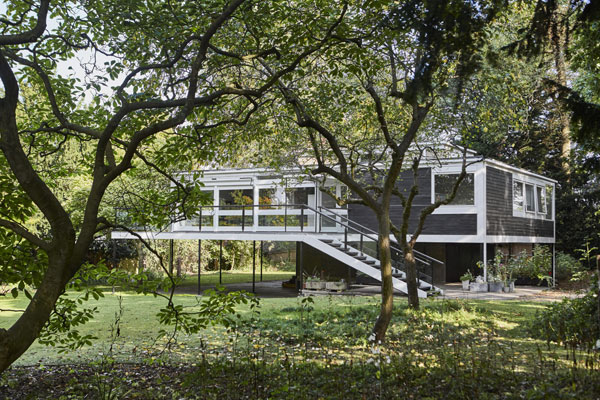 One of Britain's most architecturally significant modernist buildings, the 1950s Rossdale House by Geoffry Powell in London N3 is up for sale.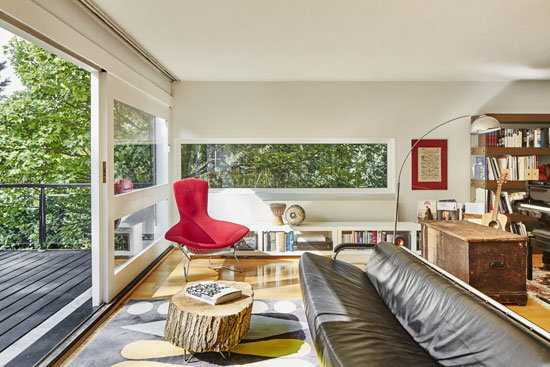 It was up for sale once before. Around six years ago. Back then the agent chose not to show any internal shots of the house. Thankfully, that's not the case this time around.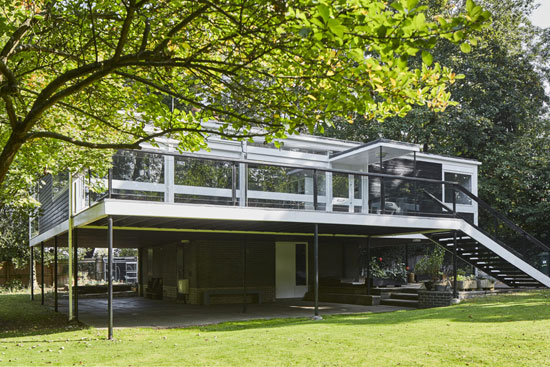 The agent has done the house proud, showing off both the gardens and the house at their best. This is a house that I'm certain will sell quickly. It's something very special.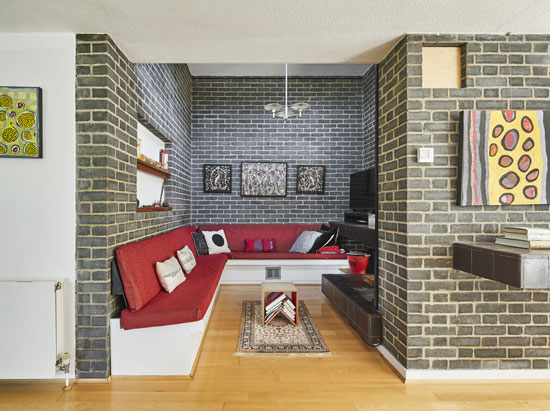 It's also special because this 1959 grade II-listed modern house is the work of Geoffry Powell, better known as part of the Chamberlin, Powell & Bon practice. This is actually the only private residence he ever designed.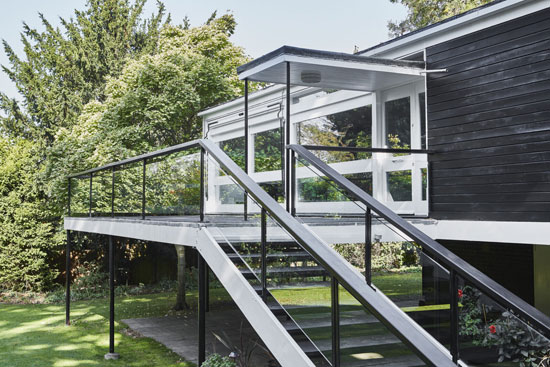 If you are going to design just one house, you might as well make it a good one. This house, which sits at the end of a private road, is a single-storey house packed with midcentury charm.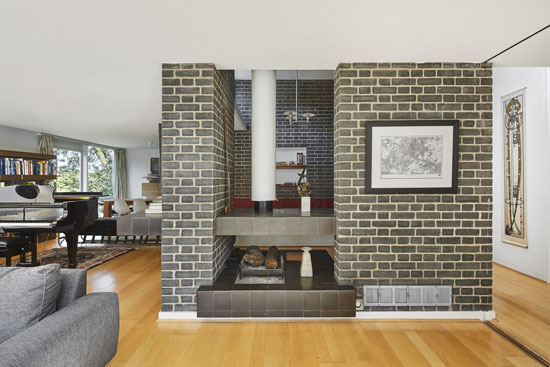 In fact, this is a raised timber-framed structure over a single storey and with a brick 'core' beneath containing two garages. There's also a large sun deck outside, as well as an external staircase leading both to that and the front door.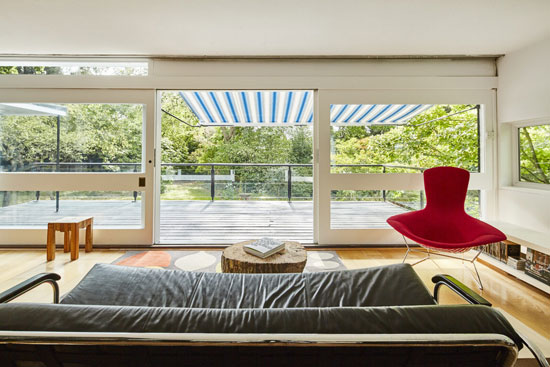 Which is all well and good, but after the house was up for sale last time without internal shots, I did worry that the inside wouldn't hold up against such a stylus exterior. Thankfully, there's nothing to worry about here.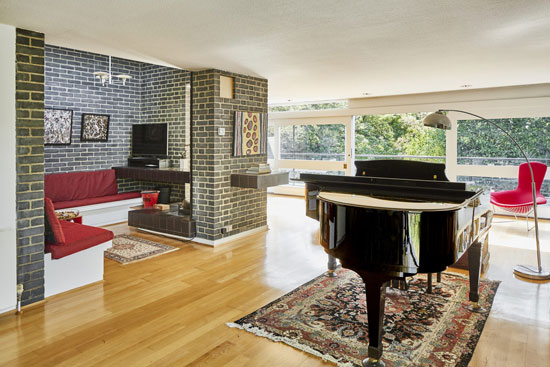 The interior isn't exactly a time capsule. But it is very well maintained. In fact, it's incredibly appealing and packed with original touches.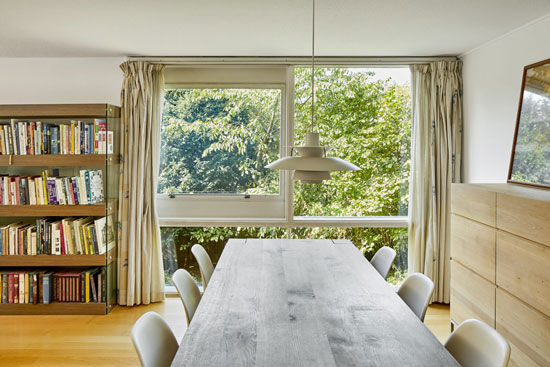 Wooden floors, exposed brick, white walls, full-height windows and original built-in furnishings. Modern, but without losing sight of its past. A modern house that is still very much a modern home. Maintained and updated to a very high standard.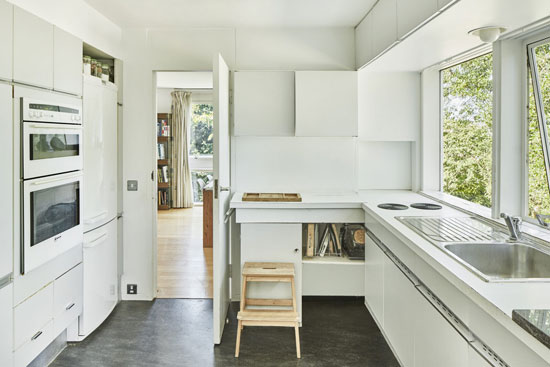 A good amount of living space inside the house too, the focal point of which is a large L-shaped reception room, with an open fireplace and original glazed sliding doors opening onto the sun deck.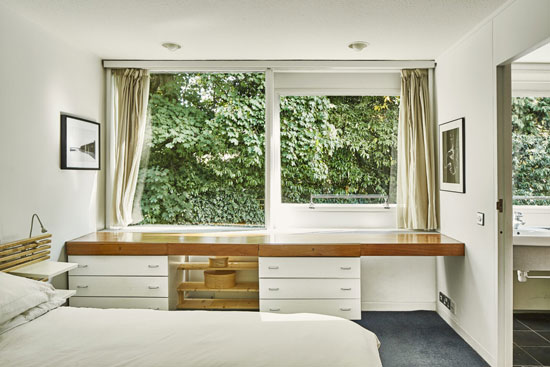 Away from that is a separate 1970s Poggenpohl kitchen (which really does look the part in here), a master bedroom with en-suite bathroom, two further bedrooms and a shower room.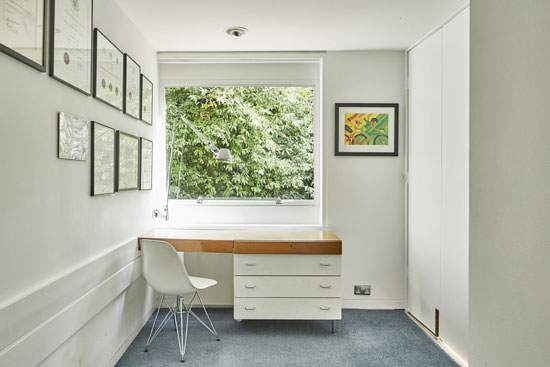 The two smaller bedrooms are separated by folding doors, so they can be opened out to become one large room if that works better for you.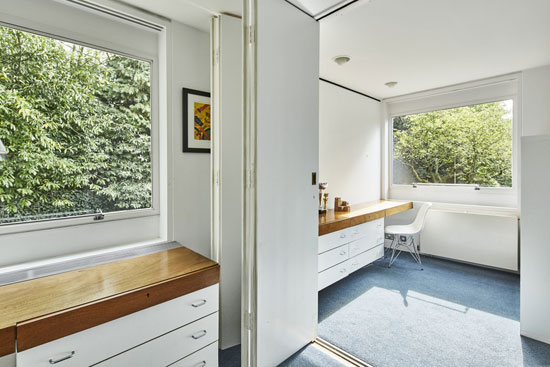 To back up what I said earlier, the agent points out that the house has been 'lovingly restored and updated' over the years. In fact, English Heritage have worked with previous owners to replace the windows with new double-glazed units that are 'in keeping' with the originals.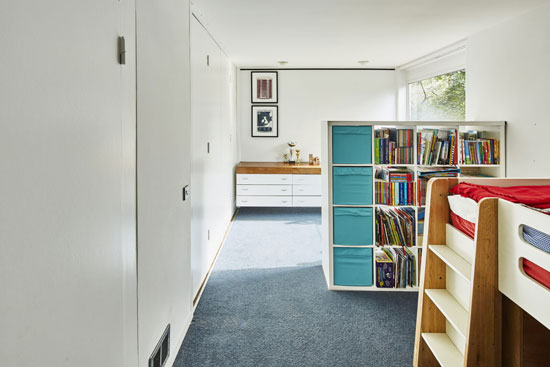 Other updates include modern gas central heating and that solid wood floor. Note also that the house's original door furniture and joinery have been retained by past (and present) owners.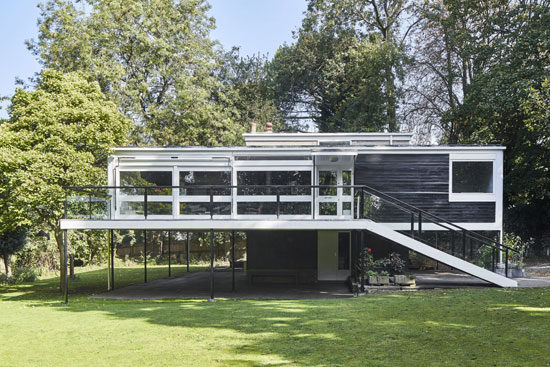 As for the outside space, the garden is (quite rightly) described as 'magnificent' and extends to around a quarter of an acre, creating a 'semi-rural setting' within easy reach of central London.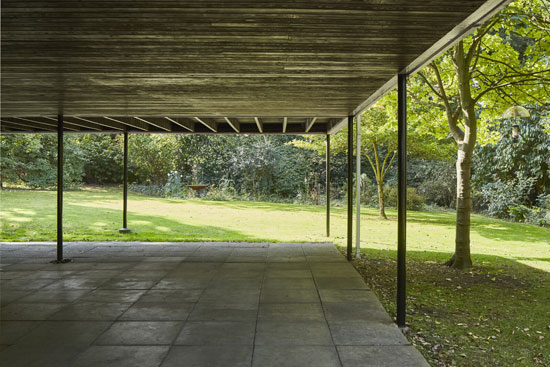 That just about covers it. Well, almost. If you want to own The Rossdale House you are looking at something in the region of £1,550,000.
Images and details courtesy of The Modern House. For more details and to make an enquiry, please visit the website.