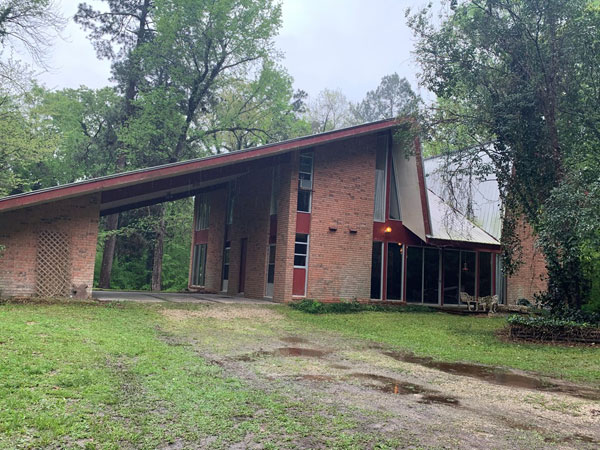 A big house and one largely untouched. This 1960s time capsule in Colmesneil, Texas, USA is up for sale.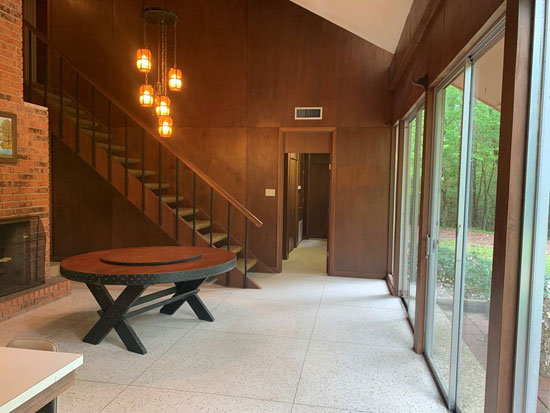 Obviously a custom-built house, but very little details available about it. Except that it was constructed back in 1965.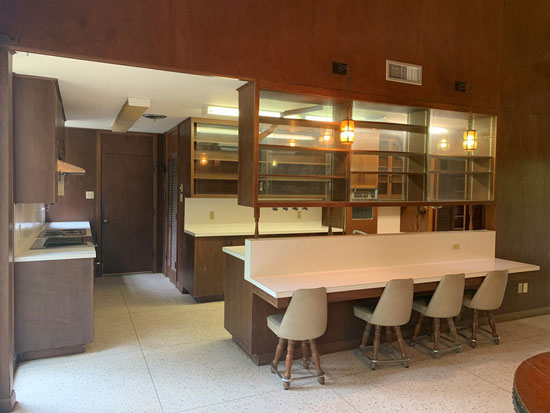 Has it changed since? I would guess not. I've looked at these photos many times and I can't find a detail that looks like it was added after that date. if you can, do let me know.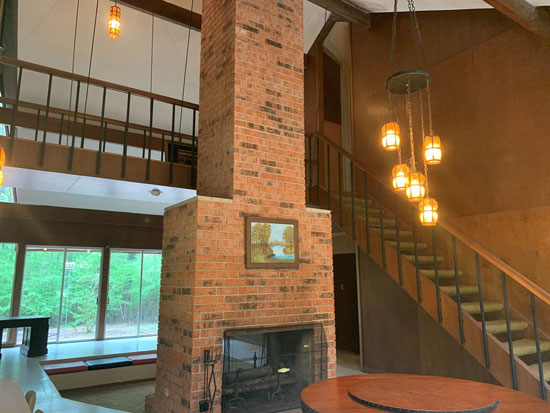 It's also an empty space too. Perhaps that's why it doesn't quite look at its best. But it does show off all of those period touches and also highlights the potential this one has.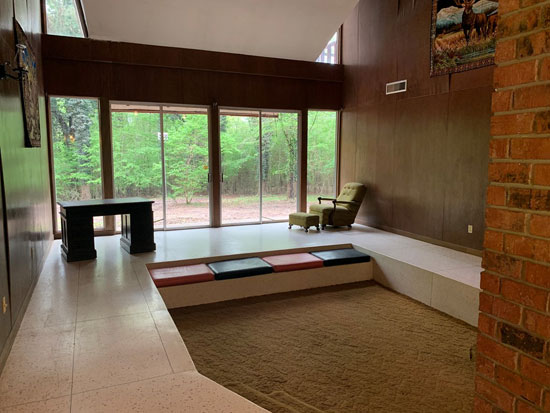 Would I change anything? I don't think so. Except perhaps the bathrooms. For all the novelty value, I suspect they aren't all practical. Similarly, the kitchen, which I would try to preserve in some way, although the functional items in there would need some kind of update.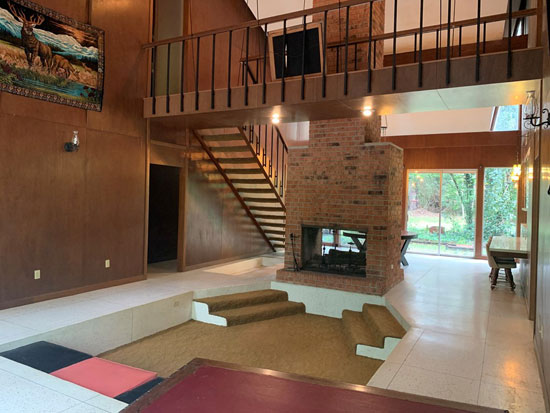 Outside of that, leave it as it is. Admire that angular 1960s modern architecture each day and once inside, take advantage of those amazing period touches.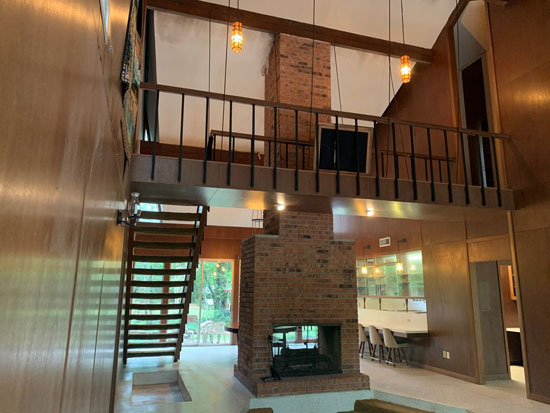 I mentioned the kitchen, which is a 1960s dream. Especially with the built-in shelving and breakfast bar. But that's not quite the killer feature here.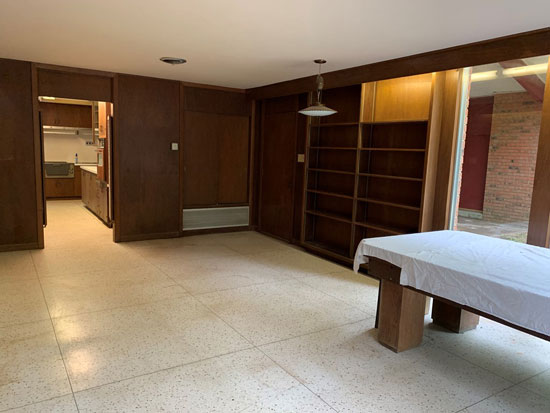 That will be the double-height reception, which is packed with 1960s goodness. Check out that perfectly-maintained conversation pit, complete with its original cushions.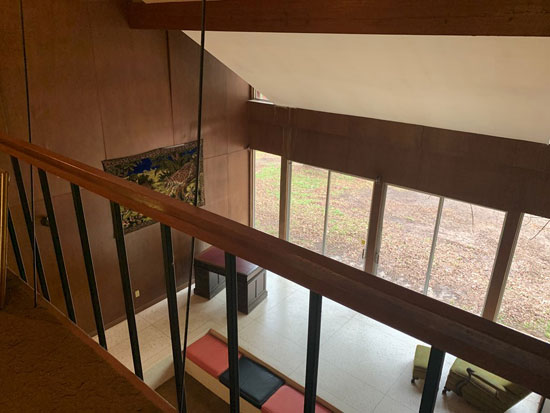 As well as that, you get the brick fireplace, the open-tread staircase, the gallery and the wall of glass. It needs a bit of a lift, but otherwise perfect.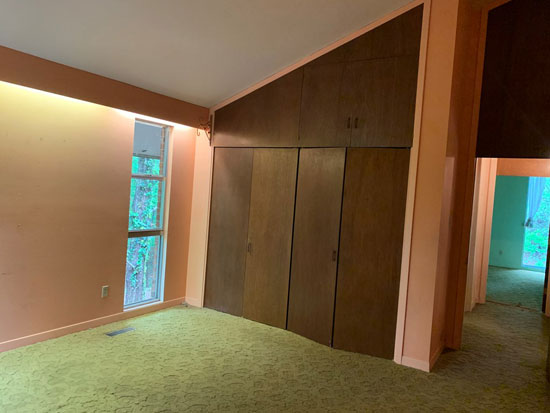 Away from the reception, the bedrooms all still have their original storage. In fact, cabinets throughout this one are original. As I said, for better or worse the bathrooms are original, as are the light fittings and possibly the carpets too. Not that I would keep the latter.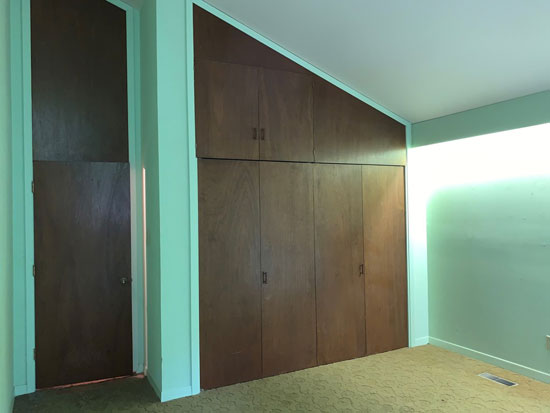 It just seems a little dark and empty right now. It needs a new owner. But it is priced for someone to come in and renovate. The outside space is a little bland too. Lots of it – you get 11 acres of land with this house. But it just needs a tidy up and perhaps some kind of focus.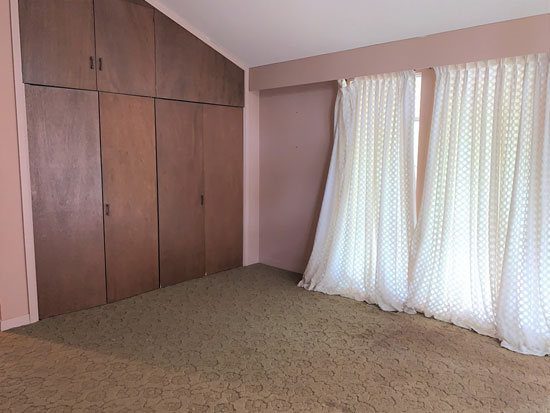 3,444 sq. ft. in total, which includes five bedrooms and three bathrooms, as well as the feature reception, kitchen and more. That should be enough for most families.
That price? $245,000. Which works out at something like £190,000. Not bad for something of impressive as this.
Images and details courtesy of HAR. For more details and to make an enquiry, please visit the website.