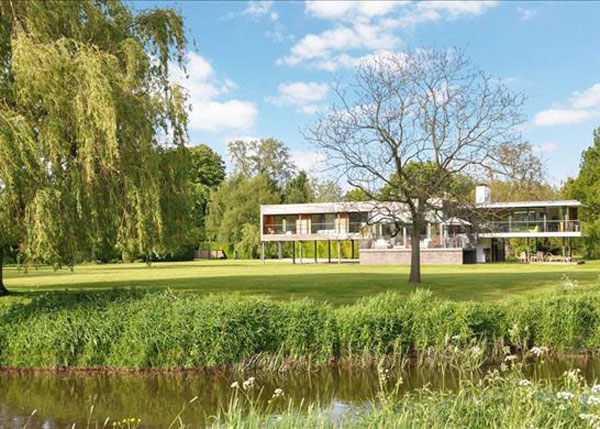 This was last up in 2013. Interestingly, this John Pardey waterside modern house in Reading, Berkshire now has a lower asking price.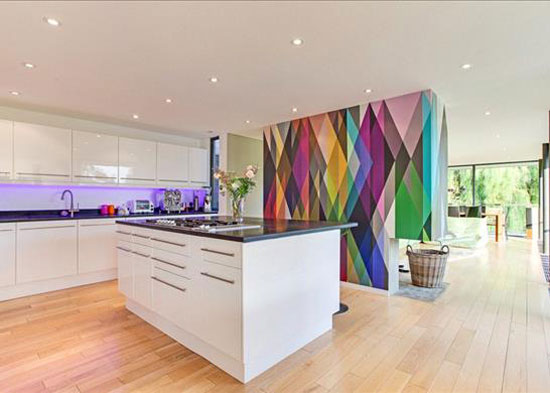 Of course, it isn't cheap. No one is pretending that. But it is available at a lower price, which might just tip the balance if this is the kind of price bracket you are working with.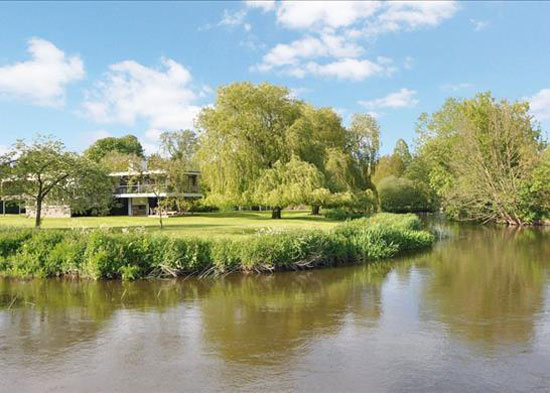 Doing a compare and contrast, pretty much nothing has changed with Cherry Eyot (that's the name of the house) since I last saw it back in 2013. Sating that, it's a lovely house in a great setting. Why change anything?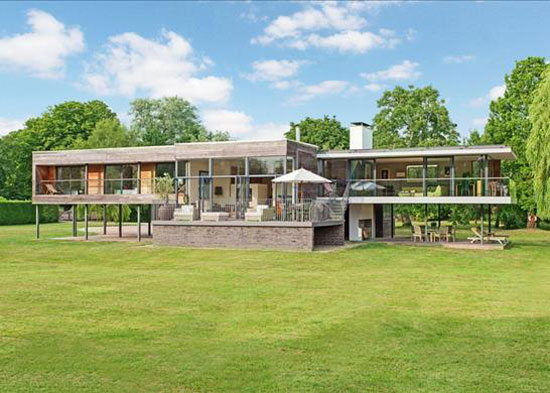 That last listing had this one in Wargrave, which is just outside Reading, so I presume that's still the case. Not sure of the date of construction, but I would imagine fairly contemporary. Not that recent though as the house was the winner of the 2006 Grand Designs best-remodelled house in Britain award. So you can probably date it from a few years prior to that.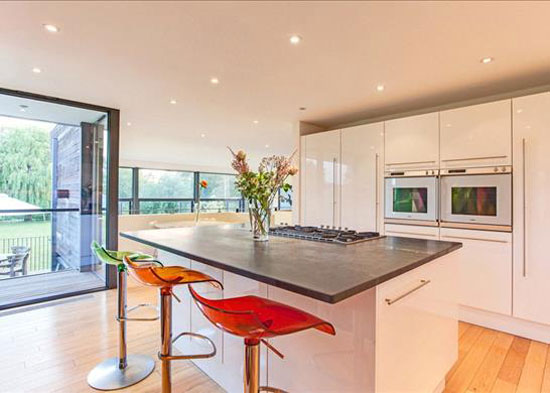 Regardless of the year, this is a property that has genuine appeal both inside and out.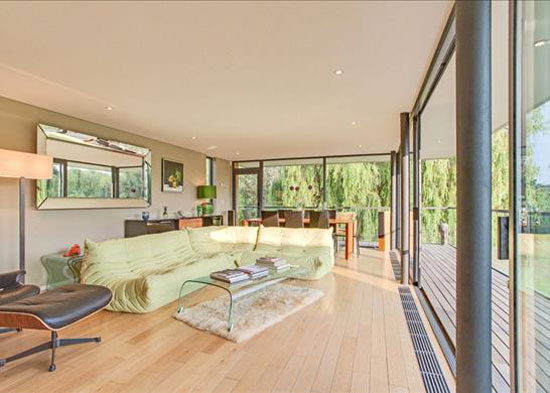 It sits in what is described as a 'peaceful, secluded position' on the banks of the River Loddon and St Patrick's stream and within a 2-acre garden that comes with approximately 650 feet of river frontage. So a great spot.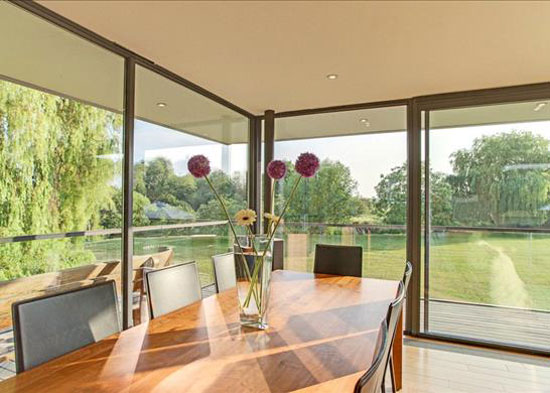 A nice piece of architecture to admire it from too. Raised on slender steel stilts, this offers you an elevated view of the land (and water) surrounding the house, with a design that enhances the light and space within.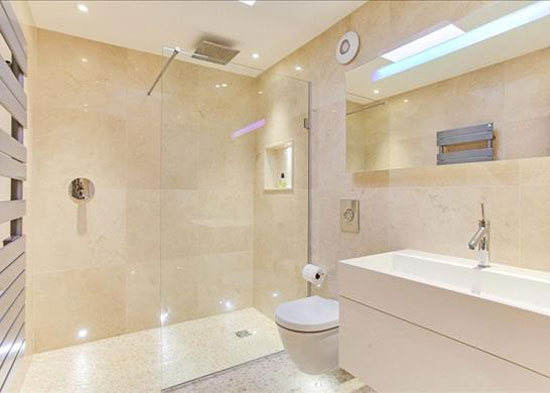 As you would expect from a remodelled design, this is very much a contemporary house inside, with the full-height glazing, wooden floors, open space and premium fittings.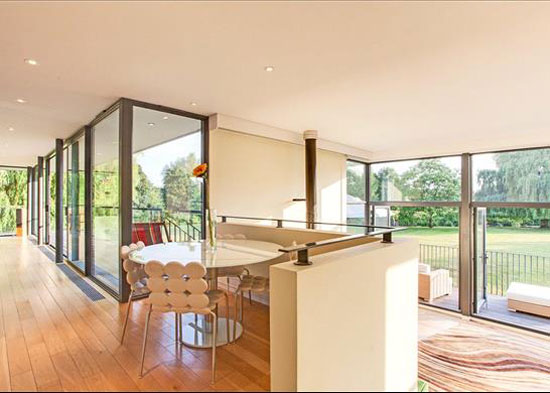 There is a ground floor, but that's more of a functional space. It includes a storeroom, utility room, pump/plant room, a storage area, wine cellar and parking. There is also an al-fresco dining terrace leading down from the upper floor too.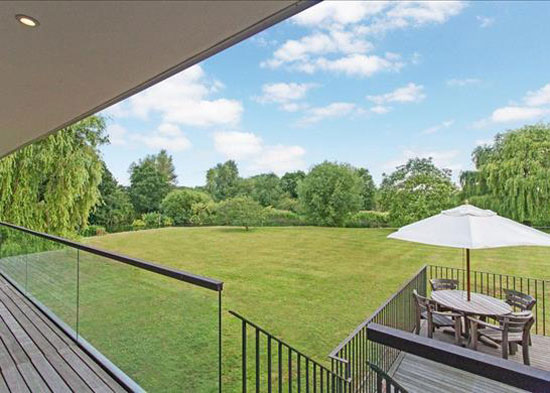 As you might have worked out, the upper floor is where it all seems to happen.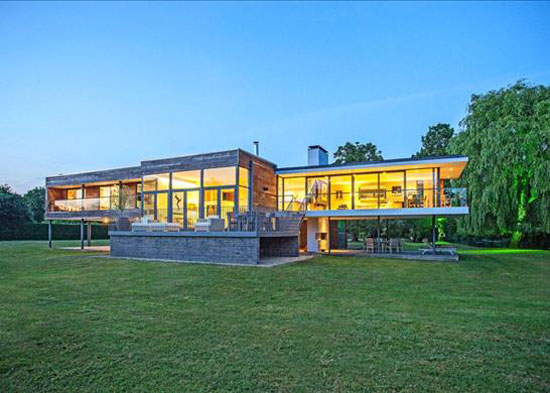 The dominant space is the open-plan living area, which takes in a reception hall, a reception room and a kitchen/breakfast room that splits the two (without actually creating much of a split, if that makes space). The reception room has a balcony and if you go up slightly, a further reception has access to the terrace.
Of course, there is sleeping space too, with five bedrooms here, as well as three bathrooms.
All of that space outside too, should you get bored of hanging out in your raised home looking out at it all.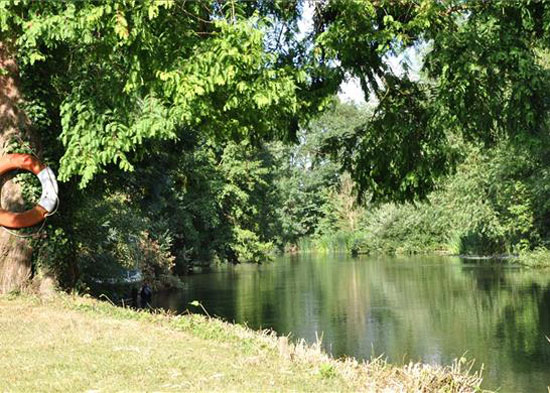 This is luxury living, with an asking price to match. That price has actually gone down by about £300k since it was last on the market, but you are still looking at a guide of £2,375,000.
Images and details courtesy of Knight Frank. For more details and to make an enquiry, please visit the website.