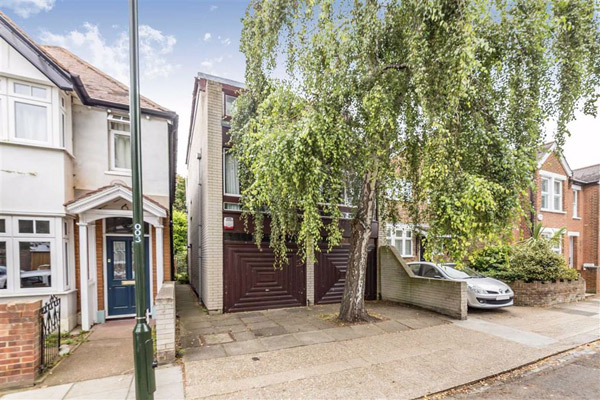 Thanks to Melissa for pointing out this 1970s modern house in Teddington, south-west London, which is just up for sale.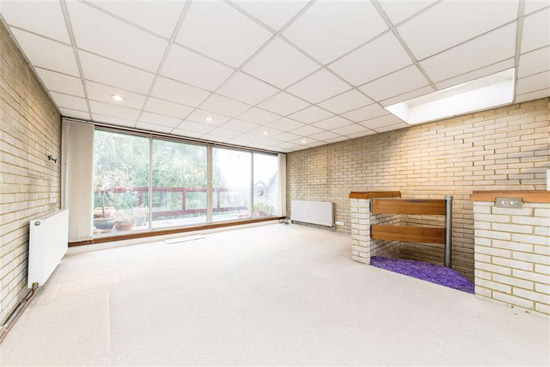 But you will need to do a bit of work to create the 'house', as right now this building looks to have been converted into two flats. Was it always so? I think it was, not least because there are two individual garages below, hinting at two separate dwellings.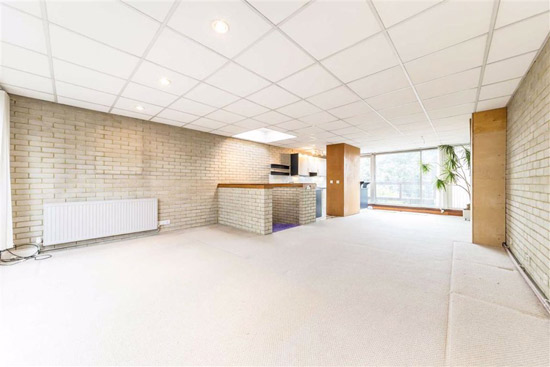 However, as the agent points out, this could be converted into a single house if that's what you prefer and looking past the images, this could be quite a characterful house if you do that. Alternatively, keep it as two flats for living in or investing in. Your call if you have the money to spare.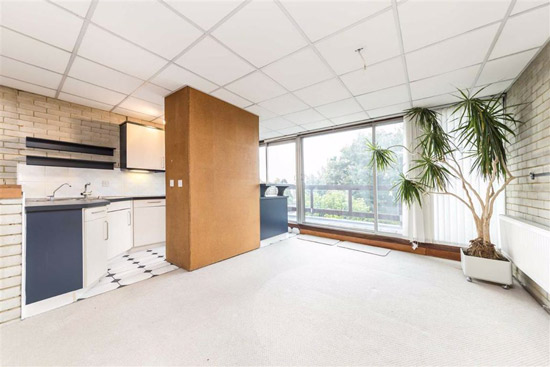 I presume it is the 1970s, as little background is available for this one. I do know that it is a popular area to live, with a location not far from the River Thames. Shame about that tree though. You might want to look at pruning that if you want to make the most of the views from the full-height glazing.
The architecture is interesting and unusual, which is always a selling point in my book. But that also carries through into the interior too. Not always the case.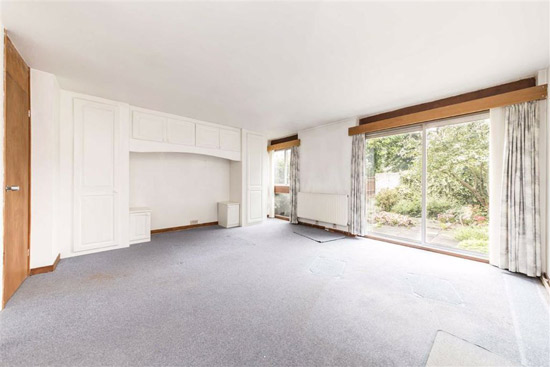 This has been on the market in the past, so no time capsule and some obvious updates, not least when I look at that open kitchen. But amazingly, much of the original design is still in place despite it passing through different owners. Perhaps it was too expensive and difficult to change anything radically?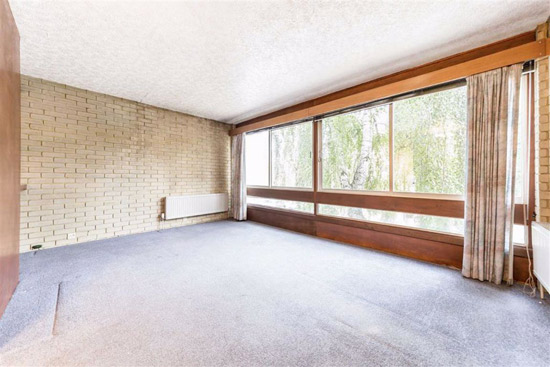 Those full-height windows, the exposed brick walls, the period staircase and the balcony all survive and with a bit of work, this could be the hip '70s pad it once was again. In fact, two pads if you keep the two units. But this would be an amazing house for someone if you joined them up.
As for the layout, that's over three levels, covering something like 1,700 sq. ft. and looking at the current floorplan it has a ground floor with the two garages, a bedroom opening into the outside space and a bathroom.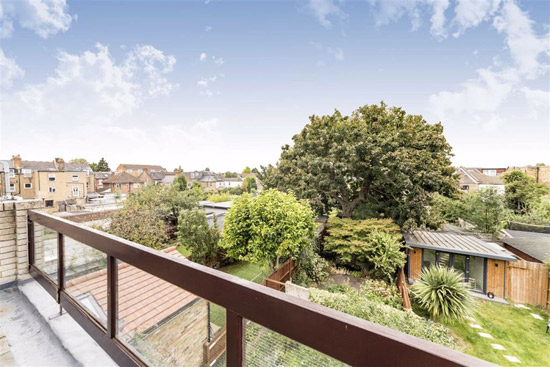 Head up the stairs to the first floor and you have a large reception room with kitchen, a further bathroom and another bedroom at the rear. The second floor has another large reception and kitchen area, with terraces front and back.
A popular area and essentially two units, so the price isn't a cheap one at £899,950. But bags of potential.
Images and details courtesy of Dexters. For more details and to make an enquiry, please visit the website.