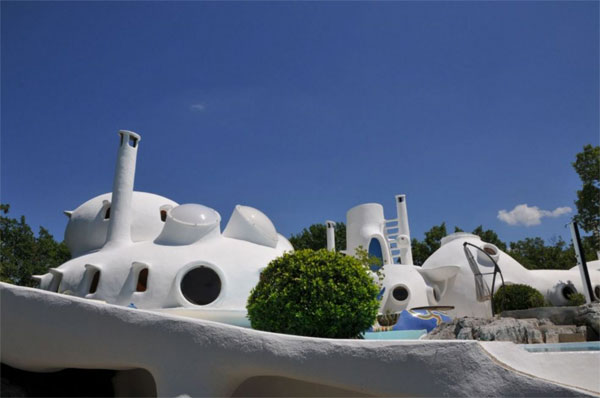 A Historic Monument in France, Claude Hausermann-Costy's Bubble House in Claude Hausermann-Costy's Bubble House in Uzes, Gard is on the market.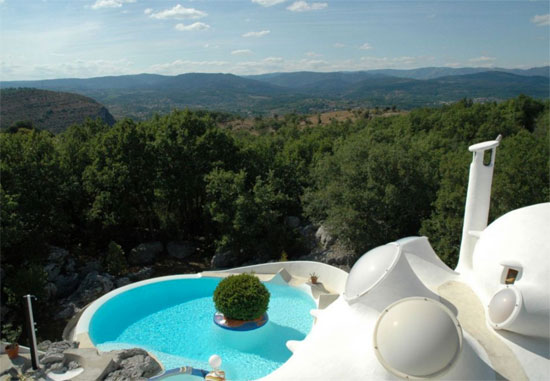 A 1970s design, but based on ideas that took root back in the 1960s. Back in that decade artists and architects were exploring new approaches to the way we built houses, moving away from the traditional brick build.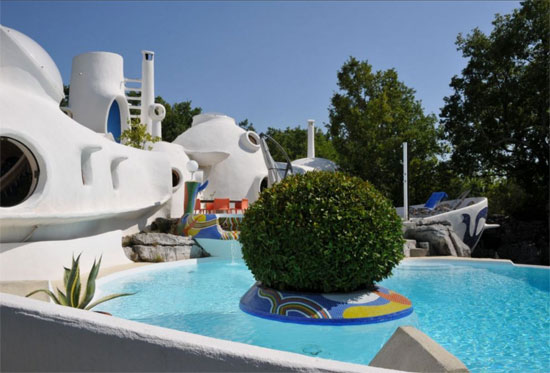 One of those ideas was to create something that was more in keeping with nature and with new techniques available to architects and builders, it only needed someone to take the leap of faith and move things off the drawing board and into reality.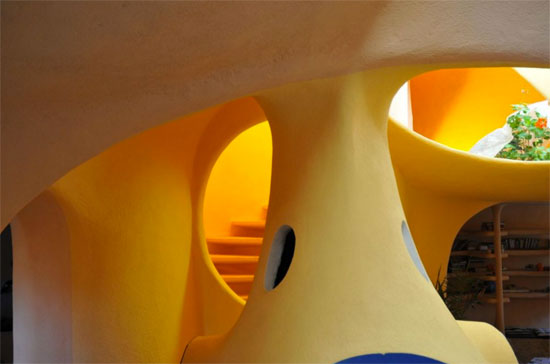 That 'someone' was Joel Unal, who built the Bubble House you see here in 1972, using a steel frame sprayed with concrete and using plans conceived by Claude Hausermann-Costy.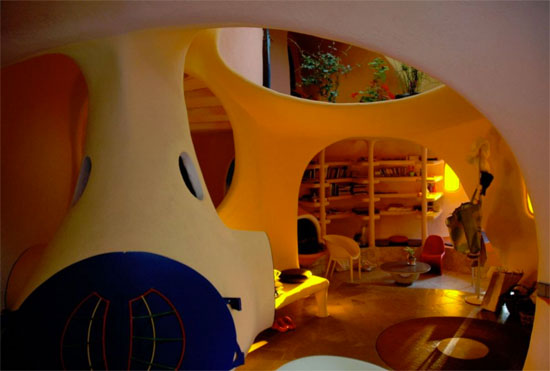 It wasn't a quick job. Yes, construction was in '72, but this one was added to and modified over the years by Unal until you got what you see today. Unal worked there during weekends and holidays initially before finally moving in and living in the house from 1977. But the work on this house continued for many years after. Until 2008 I believe.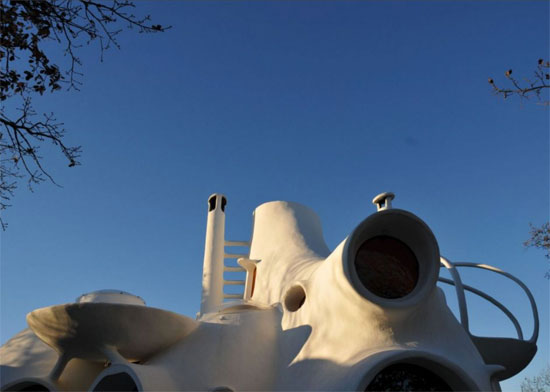 It certainly wasn't work wasted. This is an architectural icon, with the house, the swimming pool, the terrace, the bathroom and the plot (it is built around a rocky landscape) all listed as Historic Monuments from 2010.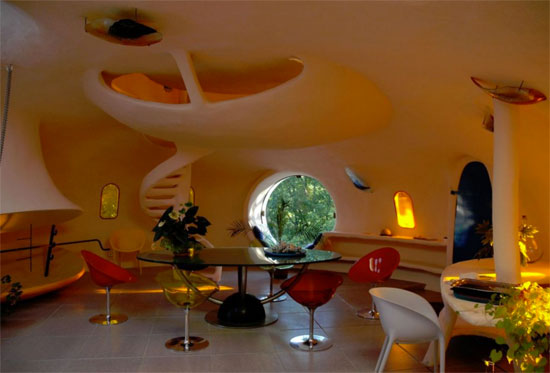 Now the house needs a new owner. Someone who can appreciate what Unal created and someone who is perhaps tired of the conventional. It also has to be someone with a lot of money. I'll come to that part later.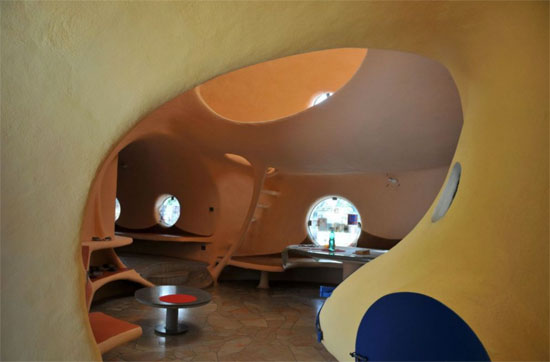 As for space, according to the agent, 'each area has its function' within this amazing house and all the spaces within are curved or spherical, which obviously creates both a challenge to furnish. Look beyond that and you have a fascinating living space to enjoy. Not quite unique, but not far off.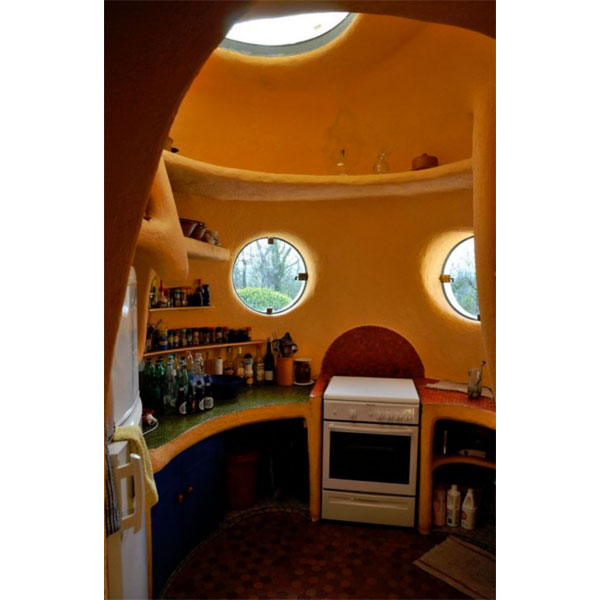 Note also that there are plenty of oval windows and 'skydomes' within, which boost both the natural light and the ventilation within. At first glance, both might well have been an issue.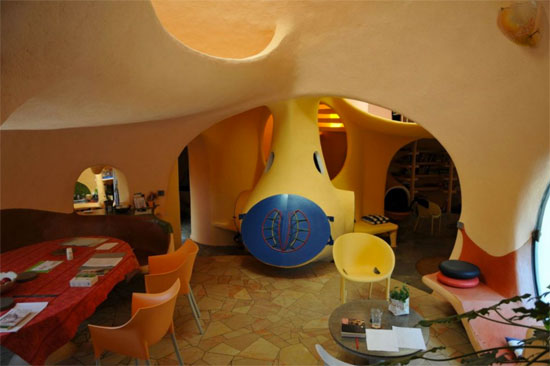 300 sq. metres within according to the agent's details, with space likely to be flexible, but currently aid out with a living room with a connecting hatch to the rather unusual kitchen, three bedrooms (one with its own terrace) and a further living room/workshop. There are also two bathrooms within.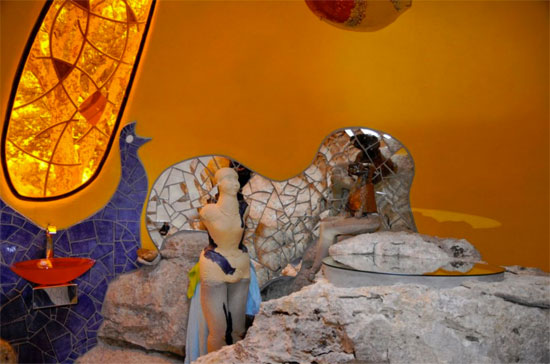 That's the layout, but the details are what you need to see here and hopefully, you get an idea of what this house is about from the images.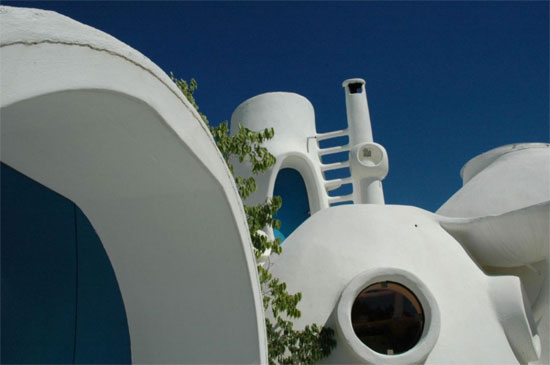 Look at the staircases, the storage, the way the kitchen has been adapted for the space, the built-in seating, the way the rock has been used as a feature within the house, the amazing fireplace and of course, all of those curves and hollows everywhere you look. Many shaped by hand. I can keep writing about this one but the images really do tell the story.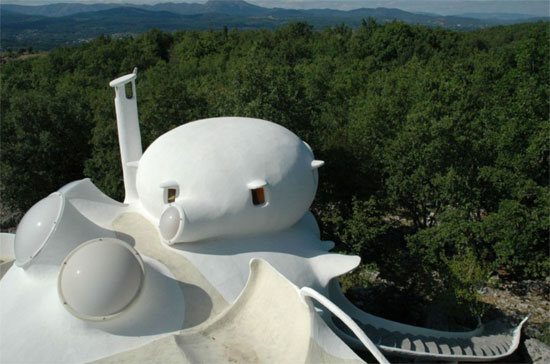 The actual house isn't quite the full tale as the site itself is rather special too. As I said, built into that rocky landscape and on a considerable plot, it also has its own swimming pool, small island and beach. A dream of a place on a warm, sunny day. And that's before I come to those very special views. The plot itself covers 9390 sq. metres, so quite a bit of land here.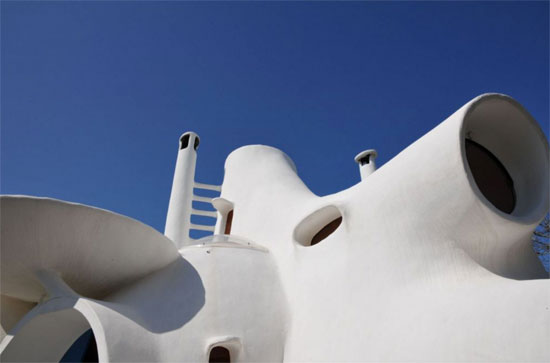 Nothing else to add really except that it is up for sale right now and the price is on request. From experience that tends to mean if you haven't got a bulging bank balance then this probably isn't the house for you. But if you ever get a Lotto win and fancy something a little different for the family, you know where to look.
Images and details courtesy of Sotheby's International Realty. For more details and to make an enquiry, please visit the website.
Thanks to Derek for the tip-off!