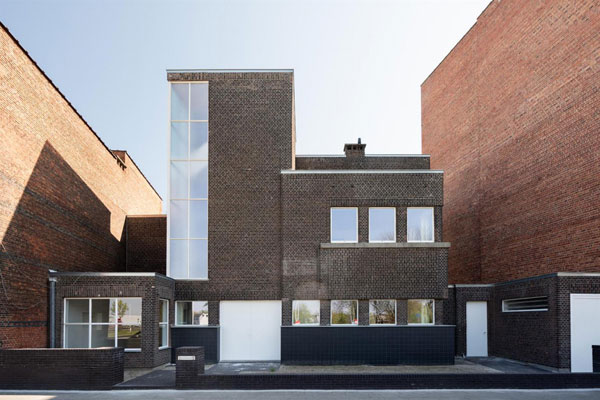 From an architect who produced one of my most popular finds of the past comes the 1920s Leon Stynen modernist property in Boom, Belgium.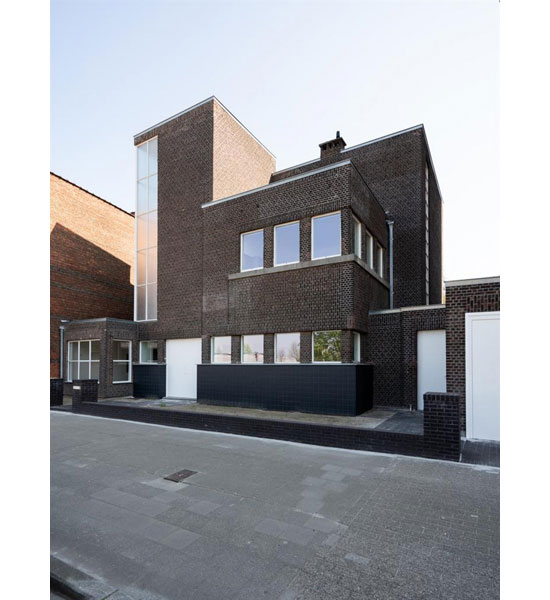 That last find was this 1930s Leon Stynen modernist property in Schoten in Belgium, an amazing piece of modernist/moderne architecture barely touched since it was constructed all those years ago.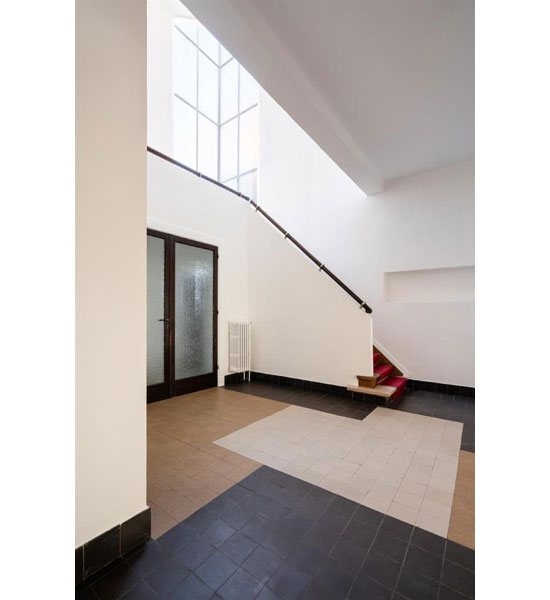 This one is earlier, and very different in style. Yes, still a modernist design, but more angular, more minimal and more austere. Not that any of those things put me off it.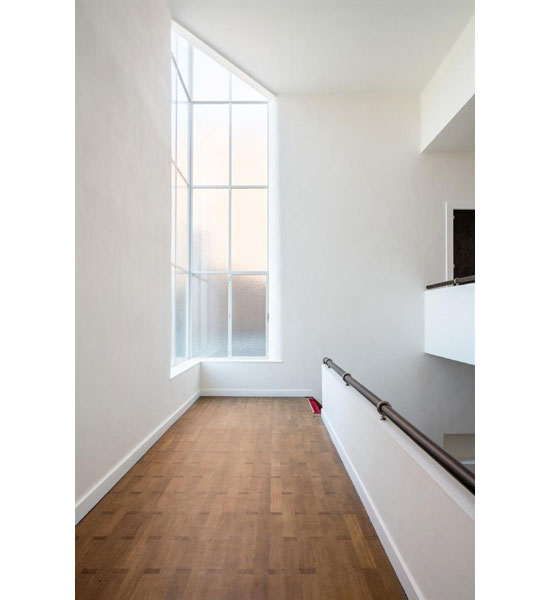 It's amazing to think that this house dates back to 1927, both in terms of the style and the condition. The former because even today, almost 100 years on, this is a bold architectural statement and in terms of the latter, houses just don't look this good without a lot of care and attention after such a long lifespan.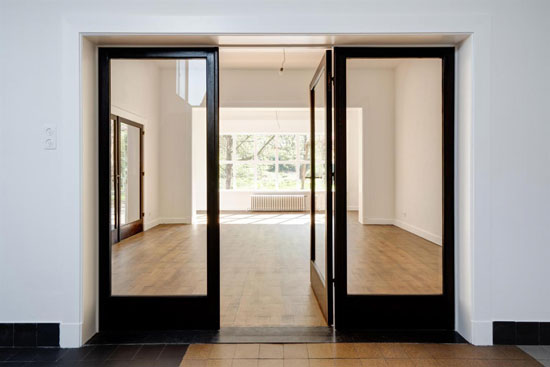 Perhaps that's because this one has just been on the receiving end of that kind of care and is now being remarketed. But not as a house. It is being pitched as a unique office space.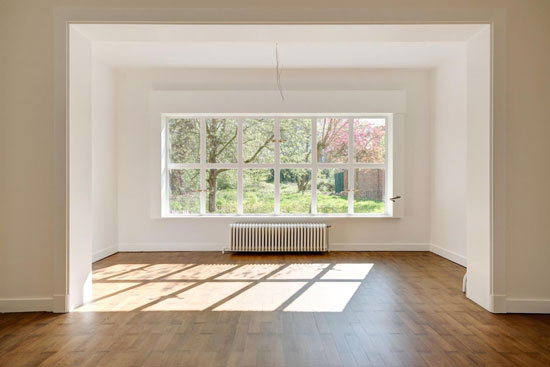 Could it work as a house? Well, that was its original purpose, so I don't see a reason why it couldn't revert back. But it isn't currently laid out as a house.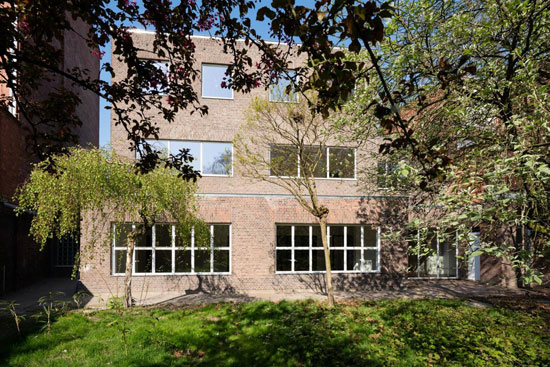 With that in mind, you would have to completely rethink the space and perhaps take advice too. This is a listed building and as such, any changes to it would have to be within the letter of the law. Perhaps something to talk to the agent about it that's your idea.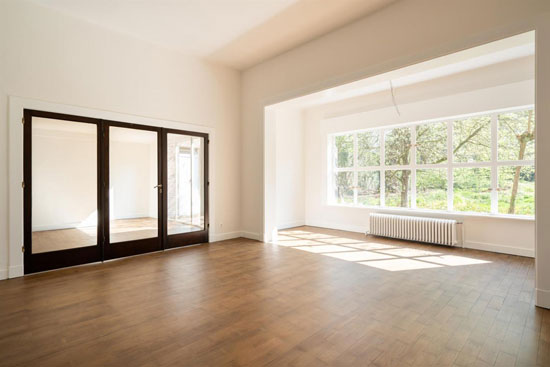 If it isn't, the agent suggests a space for an architect's office, a marketing company, a legal firm, a doctor's office, a showroom an antique space. Basically, if you need lots of stylish space for your business, then this could work for you.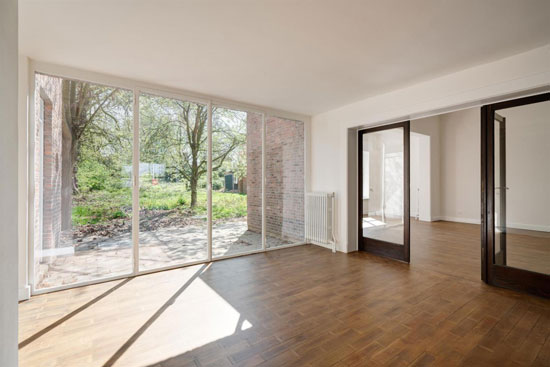 During the renovation, the modernist elements were 'carefully preserved and restored' under the supervision of architect William Froidmont of Architectslab.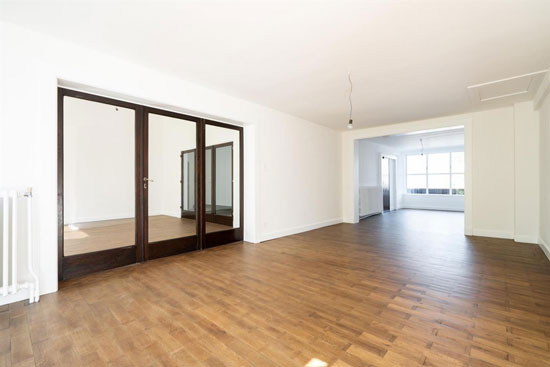 So the likes of the steel windows, the amazing stairwell with a huge glazed corner area, the parquet floors, the original tiled floors and of course, the volumes within were all carefully maintained whilst the work was carried out. Some lovely internal doors as well.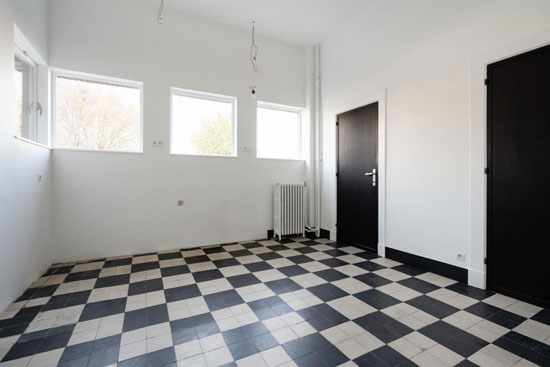 It's hard making sense of the space as it doesn't lay out as a house in its present for. But it looks like to works out at something like 500 sq. metres inside, with six 'bedrooms', one bathroom and plenty of open reception area.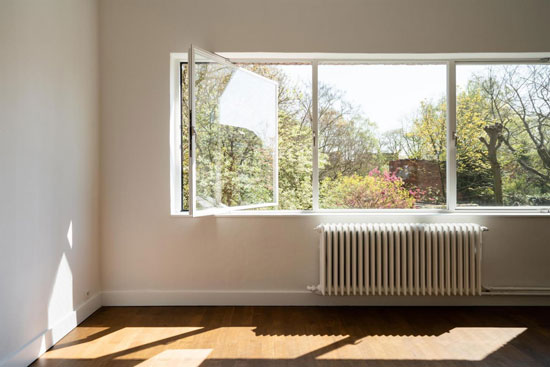 You also get around 355 sq. metres of land outside too, which includes a green area for a 'zen feeling' once outside. Parking space too, as you might expect of a building being pitched as commercial.
€995,000 is the price, which obviously doesn't include the cost of work to turn it into a house once again.
Images and details courtesy of Immodome. For more details and to make an enquiry, please visit the website.