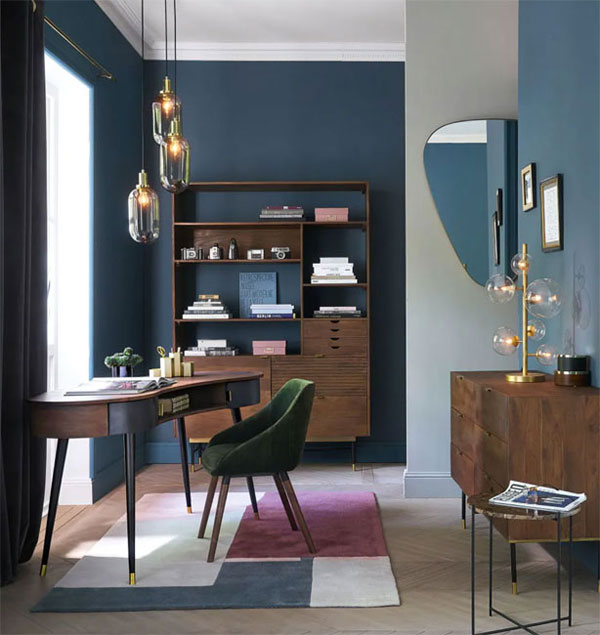 The name hints at Mad Men and to be honest, so does the look of the Sterling 1960s furniture at Maisons Du Monde.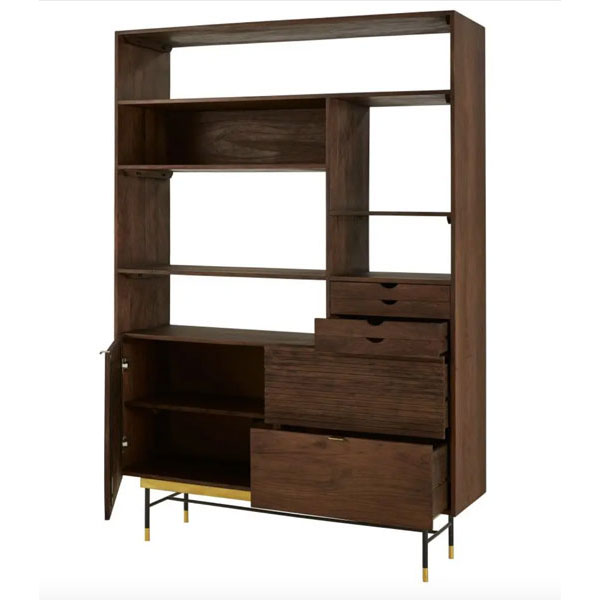 Of course, let's be clear that this has no connection whatsoever with the Mad Men TV show officially, but if you are a fan of the 1960s vibe in that show, then you might find that a lot of this furniture range appeals.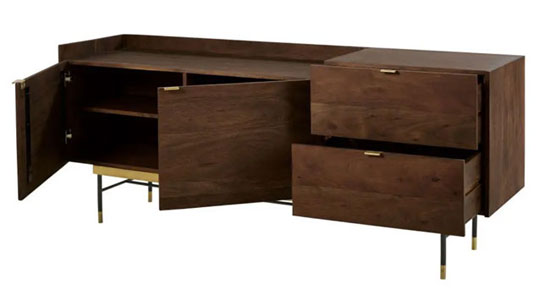 This is another range from Maisons Du Monde and not the first one I have flagged up. That's because MDM does do a lot of this kind of stuff. Which is no bad thing.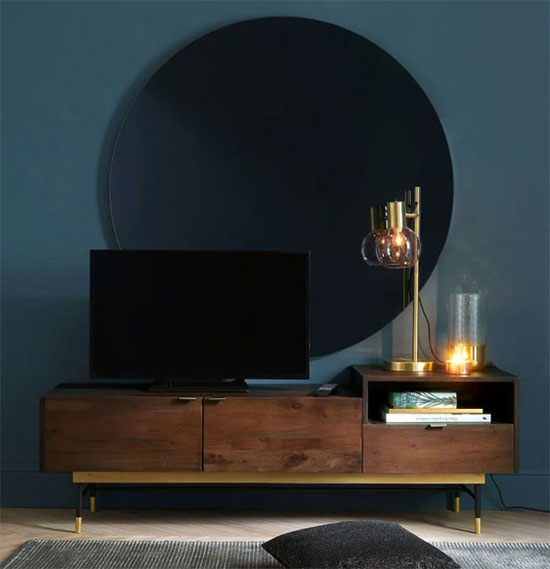 Of late I have mentioned the Portobello furniture range and the Yucca furniture collection, both of which took inspiration from the midcentury modern era, but probably more on a 1950s tip than the 1960s.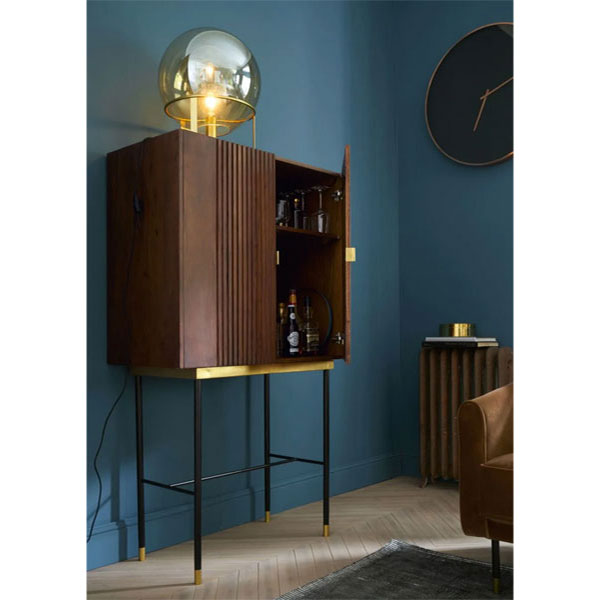 Not so this collection, which is unashamedly 1960s in inspiration and specifically, from the more polished, early part of the decade.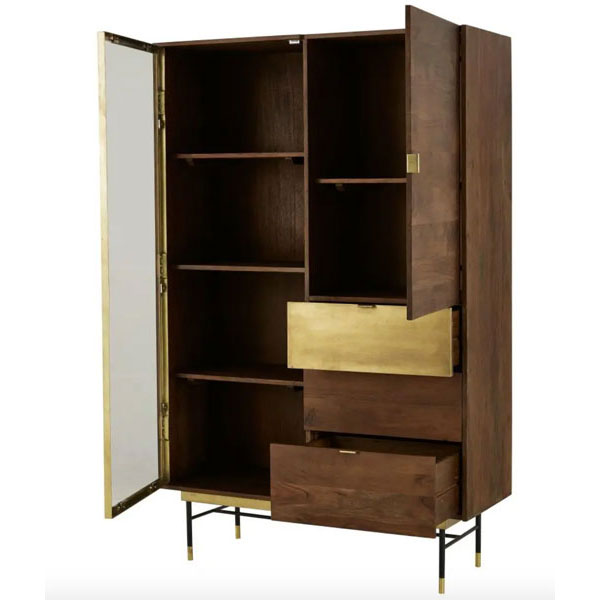 The range is varied, but the look is very consistent with the sharp angles, the dark wood, which is acacia with a dark stain, plus the metal details.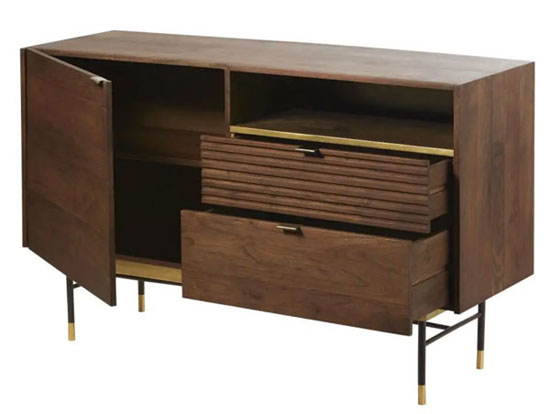 It's also varied in terms of the actual pieces as well. Not just a living room range, this one covers everything from your reception space to the home office, the hallway and the bedroom.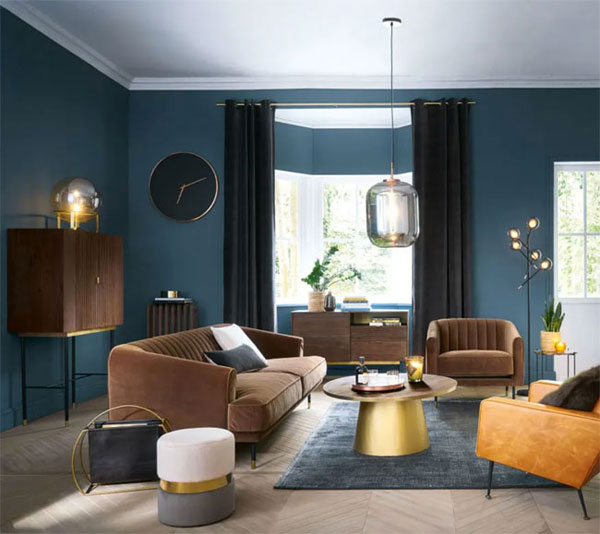 If you are looking at kitting out an entire house (except the bathroom and kitchen obviously) this is worth a look. But each piece also works on its own, so if you want as period sideboard or drinks cabinet, for example, have a look here.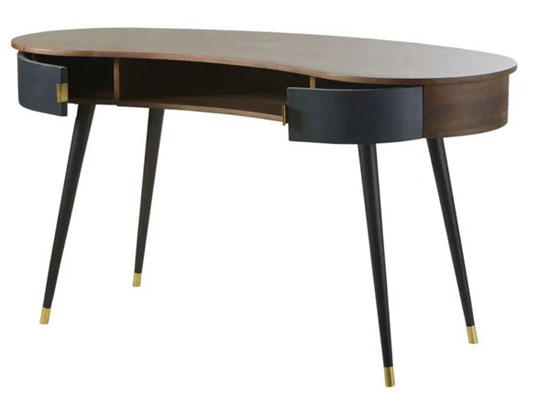 To give you an idea of the depth of the range and the cost of it, I have picked out the key pieces here. In fact, work your way down the page and I'll describe each one with a price.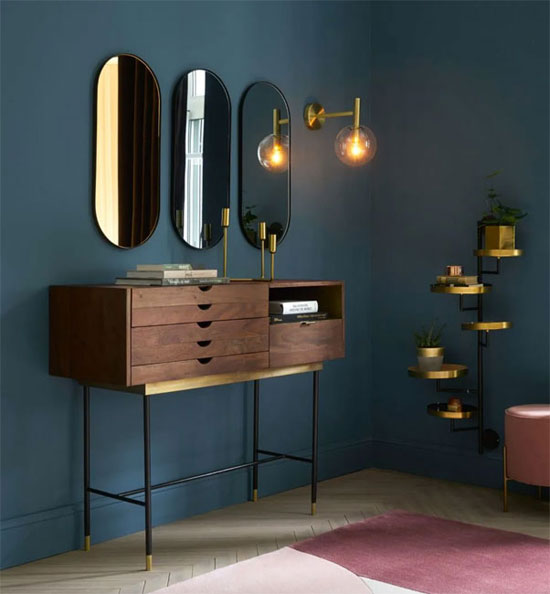 At the head of the page, you can see the shelving unit, which is the most costly item within the Sterling range, retailing at £1,397.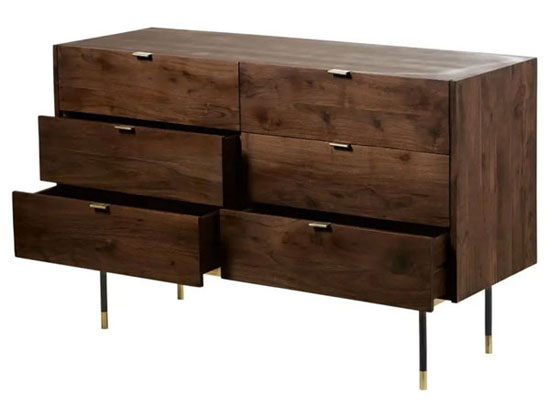 Beyond that is the two-drawer sideboard at £973.50, a TV unit at £540.50, a rather wonderful bar cabinet at £648.50, a display case for £1,289 and a smaller, more compact sideboard, which goes for £648.50.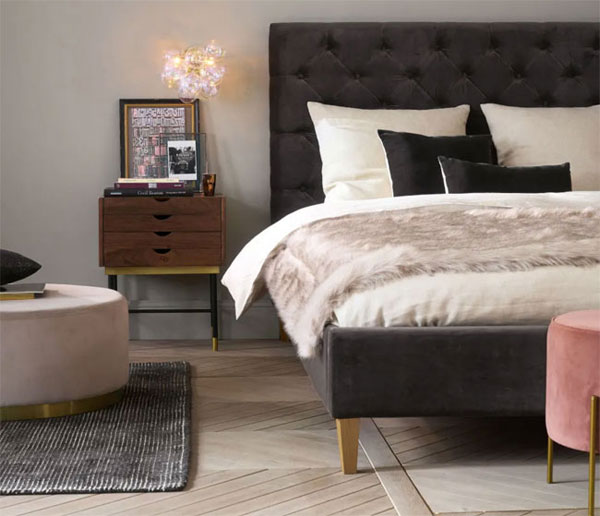 Continuing down, there is a round coffee table at £432, a lovely retro desk for £540.50, s console table for £487.50, a chest of drawers that sells for £757, the bedside table for £205, a large (8-seater) dining table, which retails for £757 and the sizeable three-door wardrobe, which is up for £1,289.
More details on the retailer's site about each piece and all of these designs are available to buy right now.
Find out more at the Maisons Du Monde website
Via Retro To Go