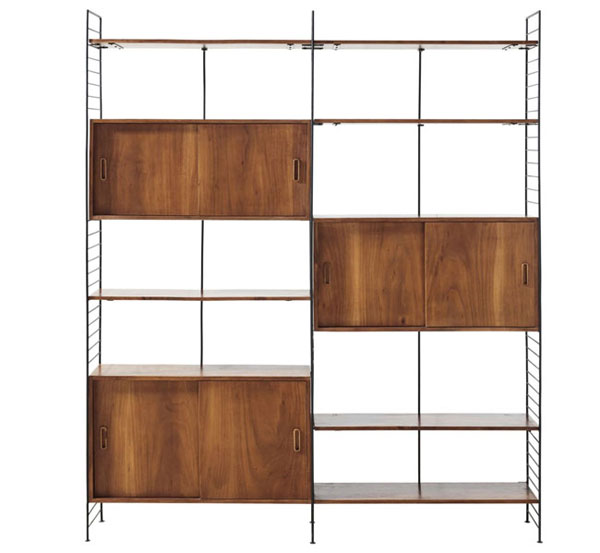 Some lovely designs in the Yucca 1950s-style furniture collection at Maisons Du Monde.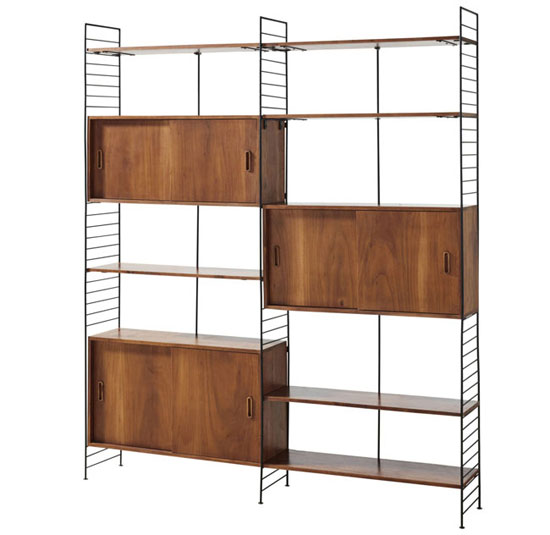 At least they are appealing if you are a fan of midcentury modern furniture, which is pretty much where the inspiration comes from here.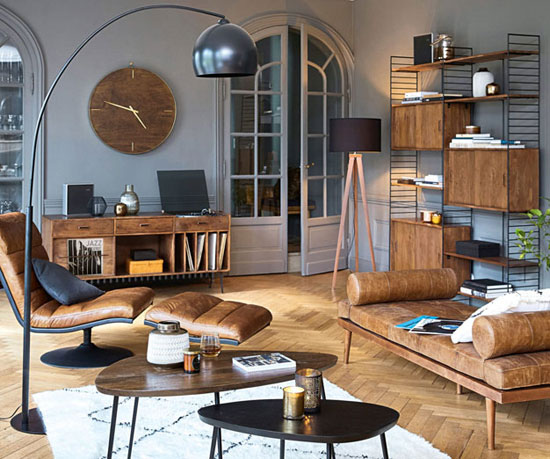 Maisons Du Monde does a great job on that front and for me, are up there with La Redoute when it comes to reproduction midcentury design with authenticity.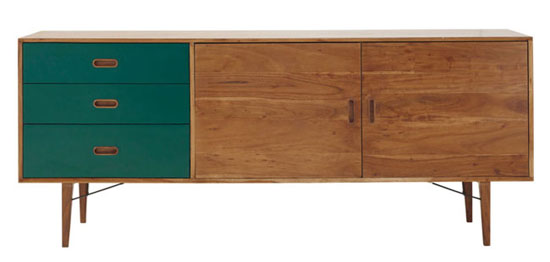 There are four designs currently in the range, although other pieces are pictured here that match up with it. You might have spotted that record cabinet, which is also available separately, as well as the king-size bed.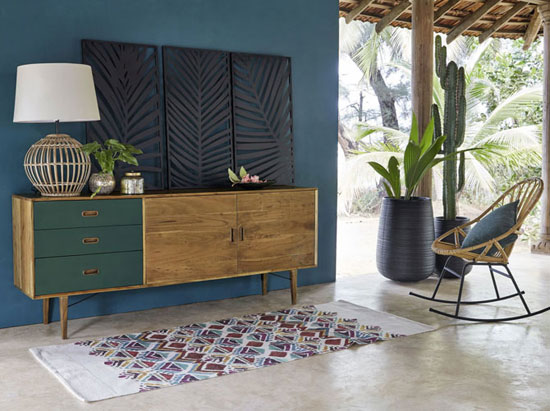 But the four designs that actually come under the Yucca name are the six-door shelving unit (the pick of the range for me), the sideboard, the TV cabinet and a lovely dressing table.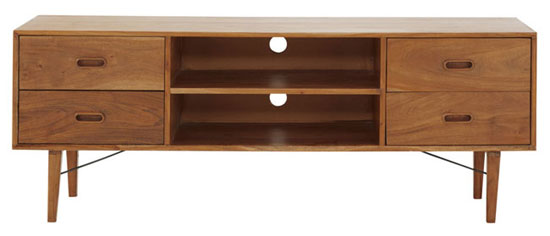 The shelving unit has a look of the classic (possibly iconic) String shelving, but for a little less money. The one here combines black metal and acacia wood and offers plenty of storage in terms of the shelving and cupboard space.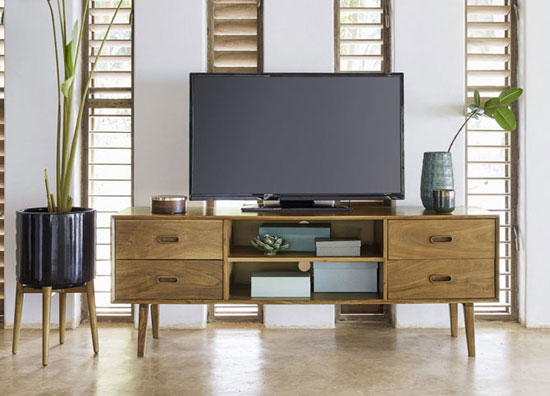 Beyond that, the sideboard has two cupboards doors (and cupboard areas) plus three contrasting green drawers, finished with tapered wooden legs. It sits well with the acacia wood TV unit with holes for wiring and storage space for your media.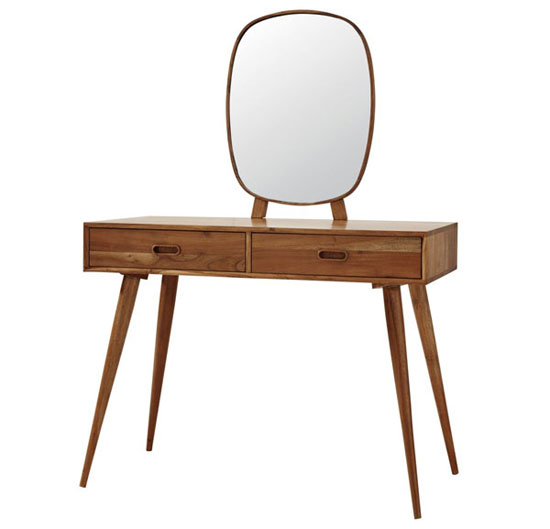 The dressing table is quite appealing too. Unashamedly midcentury it has those long, tapered legs, a couple of drawers and a vintage-style mirror topping things off.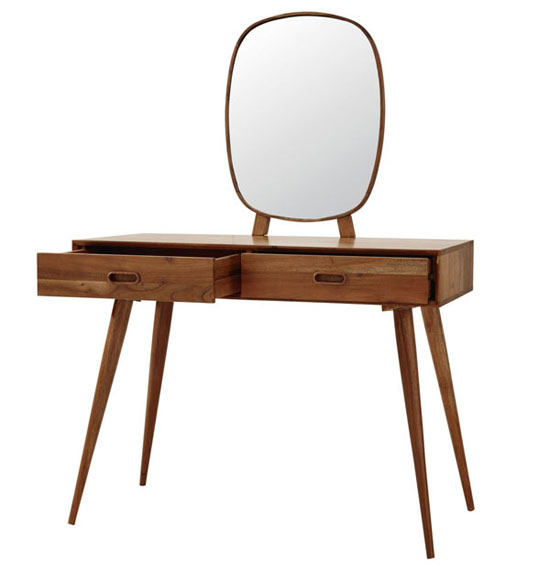 As for pricing, the shelving unit retails for £1,369, the sideboard is yours for £799.50, the TV cabinet sells for £574 and the dressing table is £472.
Find out more at the Maisons Du Monde website