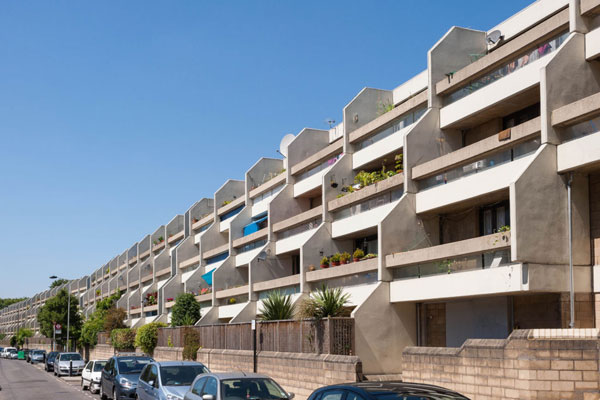 Haven't featured one of these since 2017, so great to see this 1970s Peter Tabori apartment on the Whittington Estate, London N19 up for sale.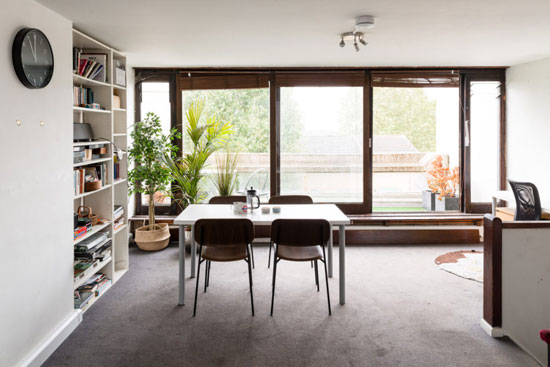 You will find this one in a 'favourable' spot on Stoneleigh Terrace, which is in the south-east corner of the Whittington Estate and is described as a 'rare opportunity for refurbishment'. Which is surprising, as it looks just fine to me. Although you will want to book in a viewing to double check that.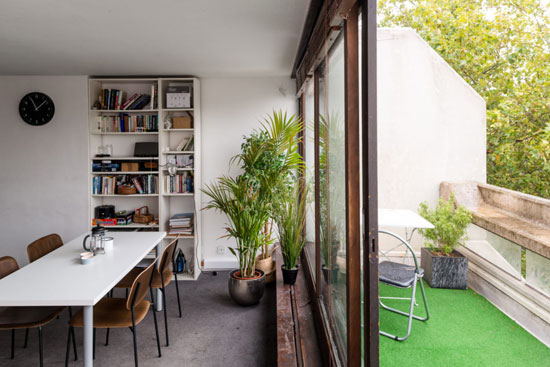 Like the others in the development, this was the work of architect Peter Tabori during what is known as Camden Council's 'golden age' of progressive social-housing development.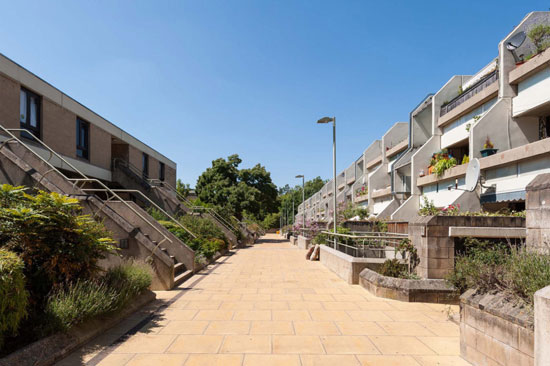 I could go on and on about that, but there's a book called Cook's Camden: The Making of Modern Housing by Mark Swenarton, which explains the radical approach rot housing under the supervision of Sydney Cook.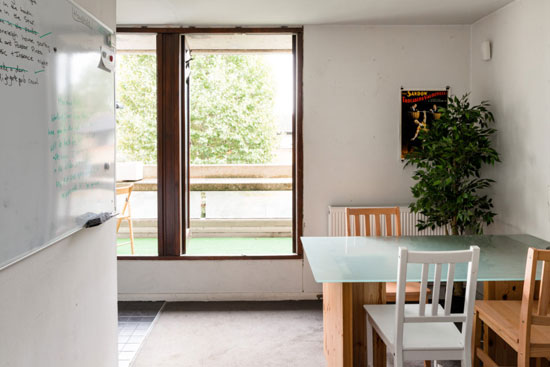 Suffice to say it was a departure from previous social housing developments and whilst it might have had its fair share of criticism in the past, the modernist/brutalist housing developments in Camden have stood the test of time and are currently very desirable places to live when they come up. With values rising, a good number have moved from social housing to private ownership.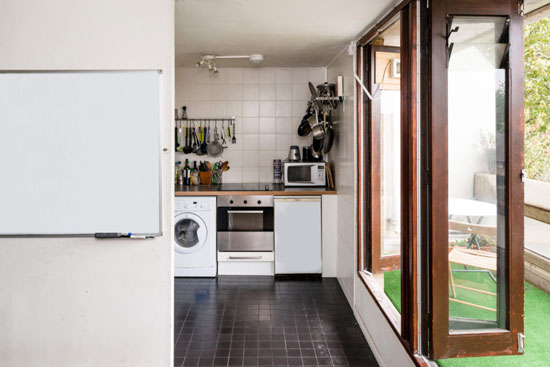 That's obviously the case with this one, which has around 1,300 sq. ft. of living space behind that rather brutal 'stepped' facade. Those steps aren't just for good looks by the way. It ensures plenty of natural light and allows for each apartment to have its own front door from the pedestrianised street.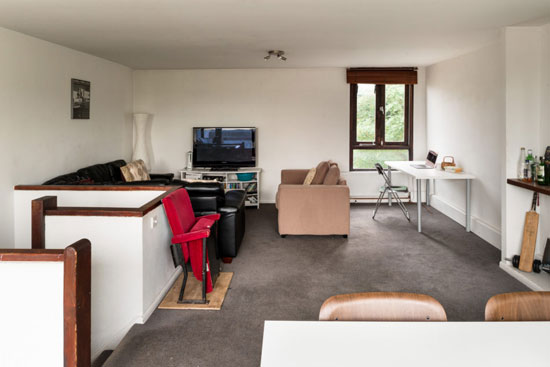 This apartment is arranged over three levels, giving it 'the feel of a house'.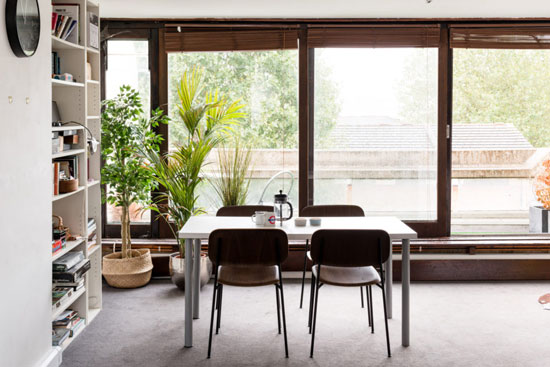 Access is via the first floor, which leads to a hallway with a storeroom, a bedroom and a shower room. At the rear is a large open-plan kitchen and dining area with two sets of timber-framed French doors opening onto a terrace balcony.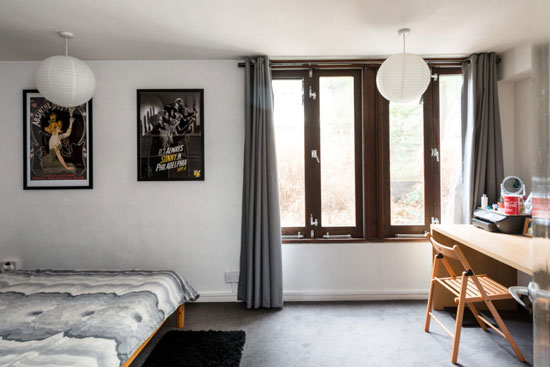 The ground floor has three bedrooms and a bathroom, while the upper level has one 'expansive' double-aspect space with a sliding glazed door to the second terrace.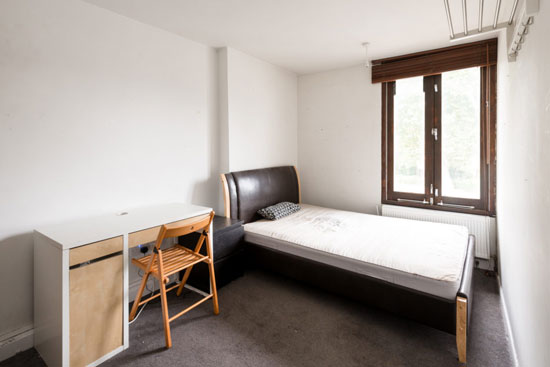 The agent points out the renovation possibilities, which might well be the case. It's something of a blank canvas and perhaps does need a bit of a finishing touch or some kind of restyling. Something more in keeping with that modernist structure.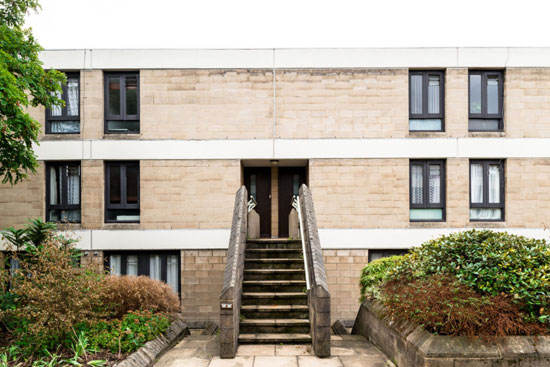 Whatever you do with it, you will have to find something around the asking price first. That's at £795,000, with an additional £2,300 service charge per annum that covers heating and hot water.
Images and details courtesy of The Modern House. For more details and to make an enquiry, please visit the website.