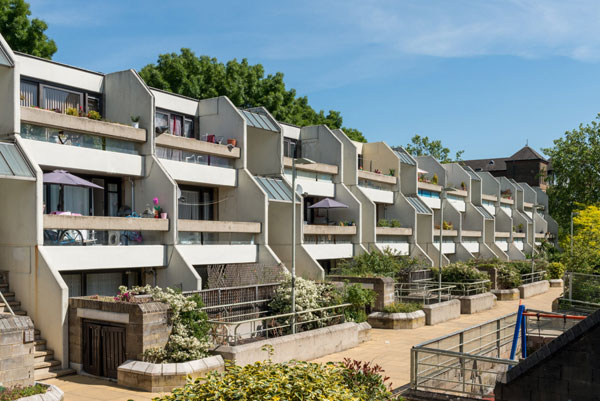 Always a popular location, so this 1970s Peter Tabori apartment on the Whittington Estate, London N19 is unlikely to hang around.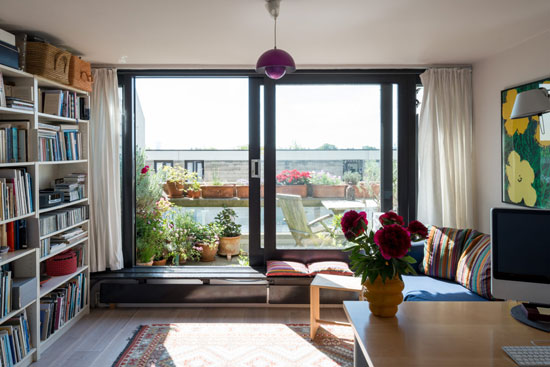 A brutal estate (and much-loved) estate. it was designed in the 1970s by the architect Peter Tabori during Camden Council's 'golden age' of progressive social-housing development. If you want to know more about that, I suggest you pick up a copy of Cook's Camden: The Making of Modern Housing by Mark Swenarton, which has all the background you need.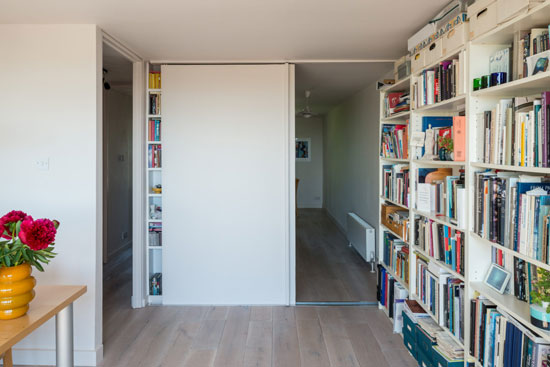 But you might know much of it already and already have your eye on a place on the Whittington Estate. This particular place is a one-bedroom apartment, with a south-facing balcony on the top floor of Sandstone Place.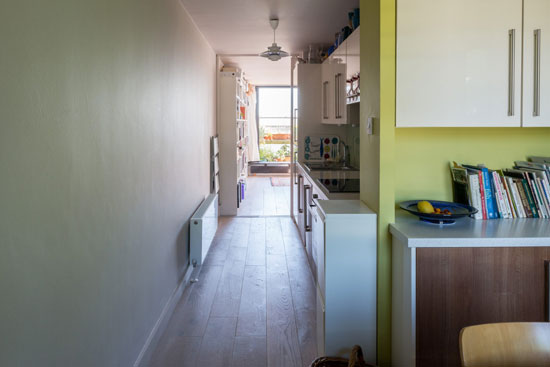 Of course, this was originally social housing. But the desirability of the architecture and its location has resulted in many of the flats going into private hands over the years, this being one of them.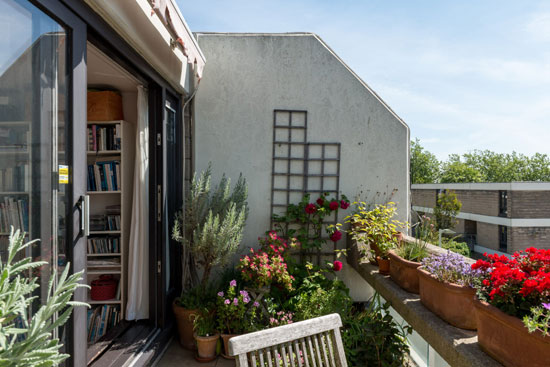 That architecture is characterised by the 'stepped' profile, resulting in each property having a good amount of natural light within. Note that each apartment also has its own front door from the pedestrianised street. This one also has the benefit of being at the park end of the terrace and the 'privacy' of the top floor, as well as the views that spot offers.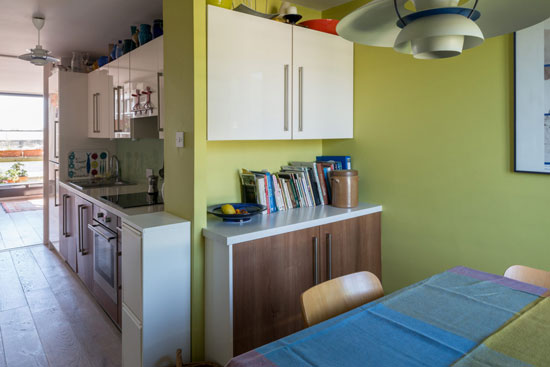 But it is still an apartment and a fairly modest-sized one too with just 520 sq. ft. of living space within. But on the plus side, someone has added a stylish spin on what was once a fairly mundane finish, with a modern kitchen, built-in storage, a bright finish with splashes of colour and some designer light fittings (you have probably spotted a couple of Verner Panton pieces). All of that only adds to the appeal.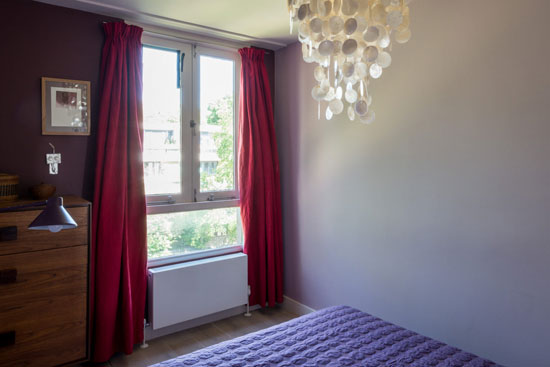 As for the layout, a 'generous' reception room has access to the south-facing balcony through floor-to-ceiling, glazed, sliding doors. The modern galley kitchen connects the living area with a dining room to the rear, which has views over Highgate cemetery.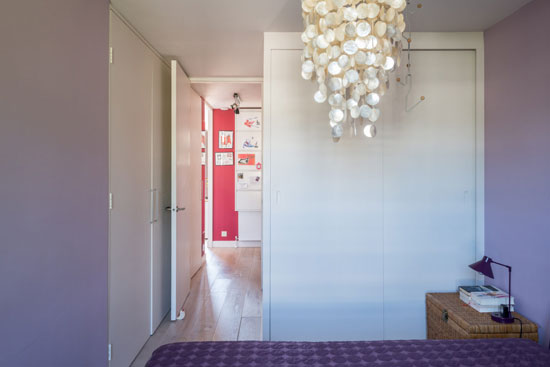 The master bedroom is described as 'well-proportioned' and complete with built-in wardrobes plus a compact utility room.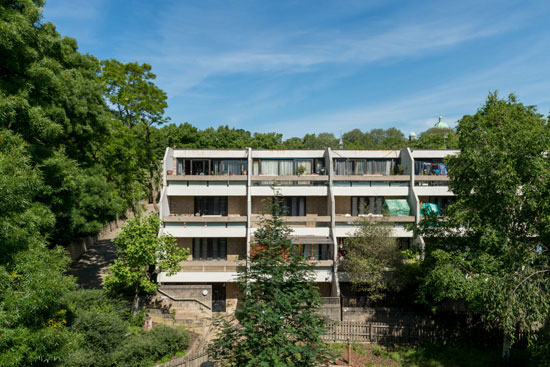 £450,000 for this one and note a service charge of around £1,590 per annum.
Images and details courtesy of The Modern House. For more details and to make an enquiry, please visit the website.