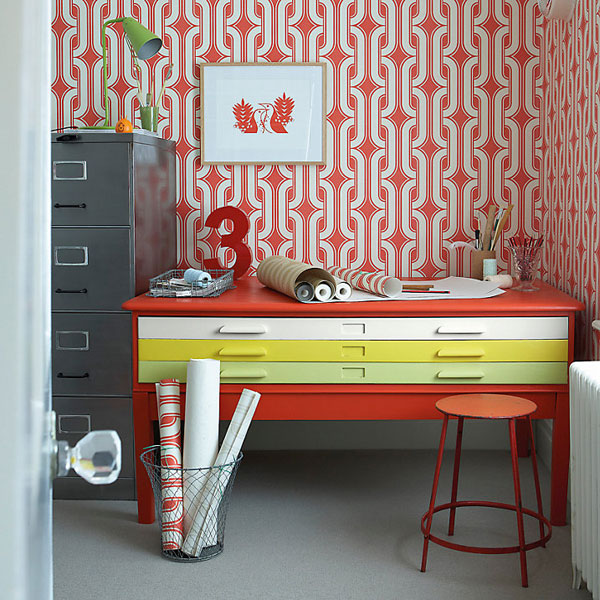 So you are going for a 1970s look and you need something for the walls? Look no further than the Lavaliers wallpaper by Little Greene Paint Company.
This isn't inspired by the 1970s, this is the real deal. The Lavaliers design is part of a range of 20th century design reissues, with this one based on a paper discovered in a French wallpaper book back in 1975.
The original came in two shades, but this one comes in a choice of four, going by the names of Atomic, Low Wave, Cinder and Viridian.
It comes on 10m rolls and sells for £64.
Find out more at the John Lewis website
Also, check out the 1960s Starflower wallpaper from the same range,