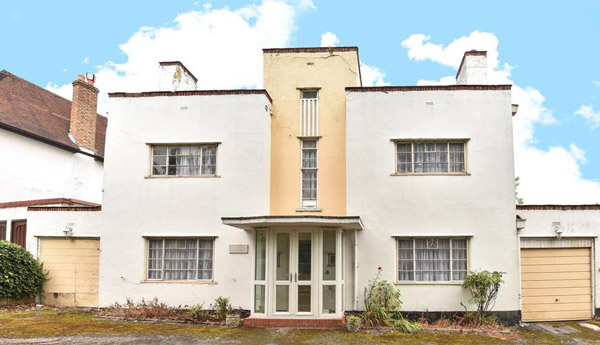 How does the idea of a substantial project grab you? If it does, check out this 1930s art deco renovation project in Beckenham, Kent.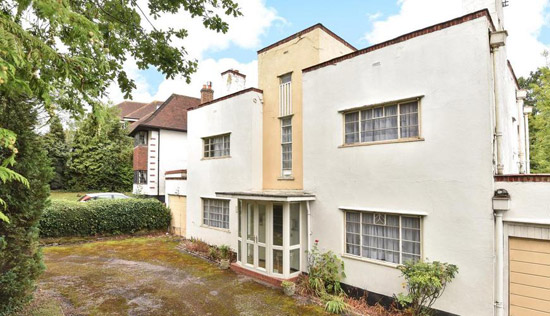 I'm saying Kent, but it's probably classed as Greater London or south east London these days. Either way, it's a good spot, with the house located close to Beckenham Place Park and Ravensbourne Station, so easy access to more central parts of the capital.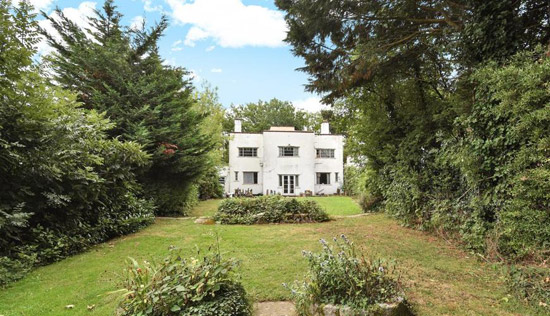 All good to know, but I'm not writing about this one because of its transport links. It is all about the architecture and potential.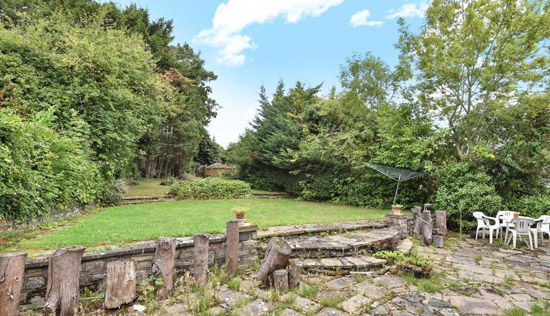 The house is a lovely example of the art deco style of the 1930s, something quite evident despite its condition. At first glance, it looks like it perhaps just needs a lick of paint and maybe a refurbish of those original windows. Maybe a rethink of the front door and porch area? Not quite.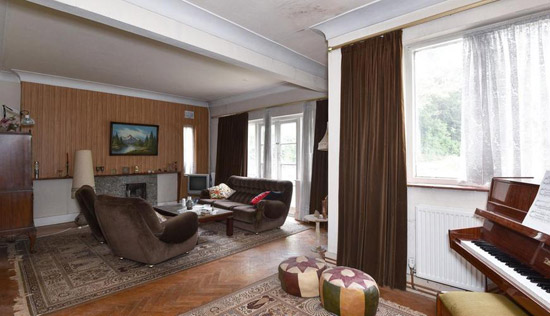 This is a full-on renovation project and by that, I mean every corner of this substantial period house needs work.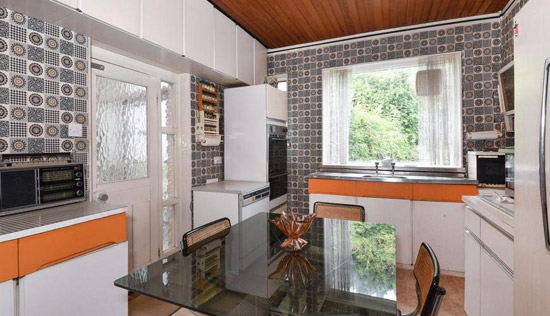 The agent doesn't offer much beyond a floor plan and a mention that this is vacant possession. So we are just left with the photos, which, so to be fair, do tell us a lot.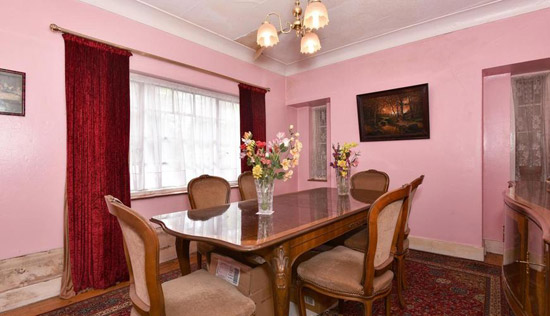 They show a house that's still very much a 1930s property, but one that has been touched by a succession of other decades, especially the 1970s. Just look at that kitchen, it is right out of a design magazine from 1974. Ordinarily I would be quite keen on that, but not in this house.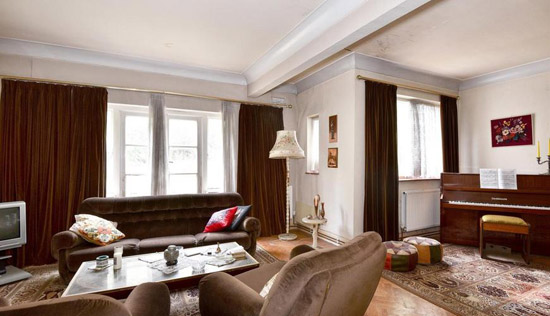 It is the same story elsewhere. The frame of this house is still faithful to the era and there might well be some 1930s period touches hidden away under the 1970s upgrades, but it really is hard to tell. At least, until someone rips it out.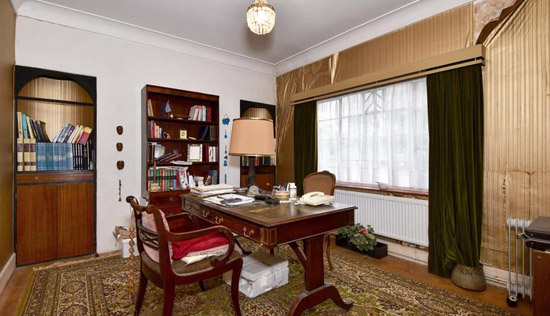 That's the kind of work needed too, both because of the dated features and the condition of the house. There looks to be a considerable amount of damp in some of the rooms, which looks to have impact on some ceilings and walls.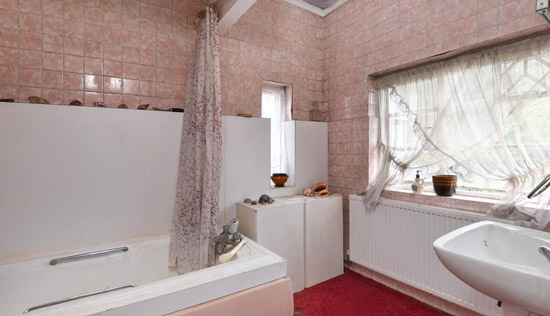 Now that could be down to the flat roof or something less significant. No one will know until a survey is undertaken. Either way, it involves that survey and work putting it right and putting in a new finish. Not for the faint hearted and certainly not cheap, especially if it involves the roof. But I'm still keen on this one.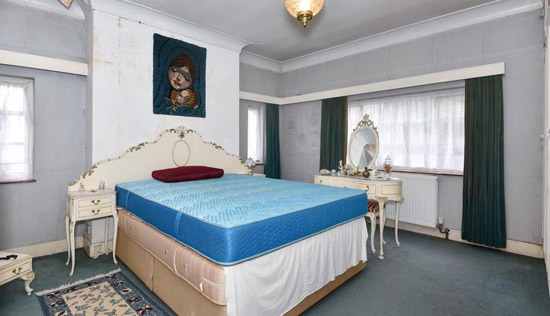 Why? Well because this is a substantial art deco build in a good area and with the potential to be a wonderful art deco treasure once more. It needs some thought, some vision, but also some money. The house isn't cheap and a renovation would be pricey too. More on that in a moment.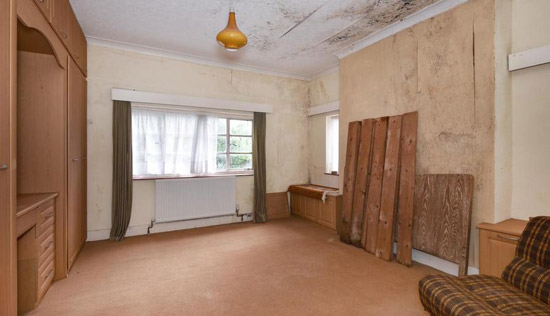 For now, I'll talk layouts, as there is a good amount of space to work with here. According to the floorplan, the porch leads to a hallway, which in turn accesses the dining room and study. Beyond that is a substantial reception room and a kitchen, with the ground floor flanked by a garage on either side.
Up the stairs is the first floor with a landing area, four bedrooms and a family bathroom.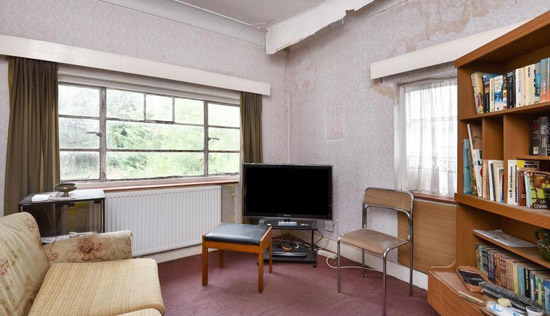 Outside is a driveway / parking area at the front of the house and a huge (97ft) garden to the rear. It's a substantial plot and as such, not a cheap place to buy.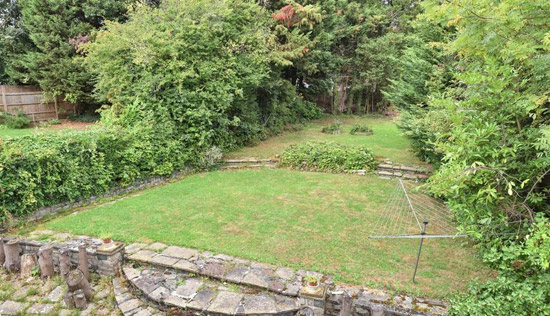 In its present condition, this house is up for £1,000,000. Factor in the renovation and you are looking at a hefty outlay. Hopefully it's worth it for someone. I would hate to see this one replaced by something with far less character.
Images and details courtesy of Kinleigh, Folkard and Hayward. For more details and to make an enquiry, please visit the website.
Thanks to Michael for the tip off!
Property Location