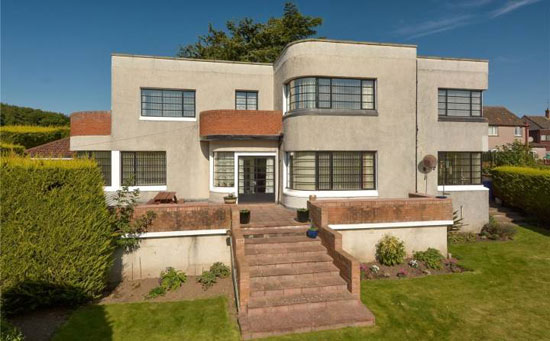 Huge thanks to Damon for spotting and sending us details of the Fairbank 1930s art deco property in Cupar, Fife, Scotland.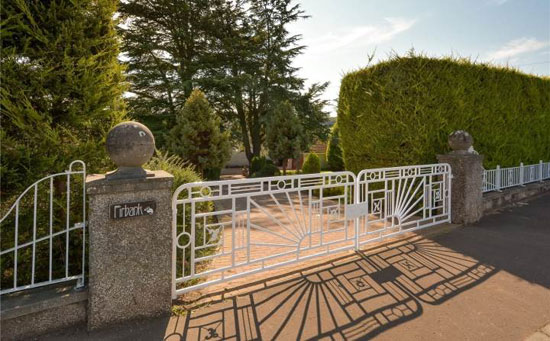 According to the agent, Firbank was built for the 'local slaughterman' Frank Gysels whose initials and those of his wife still adorn the period entrance gate of the property.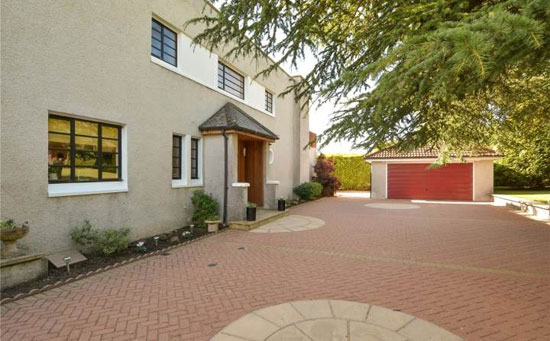 As ever with these kind of properties and houses over 80 years old, things have changed. But not a great deal to the exterior of the house, which is pretty much what you would have seen decades previous.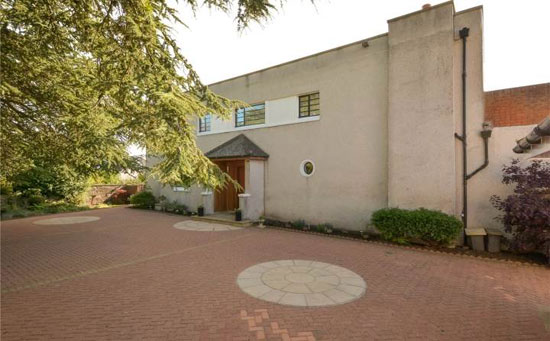 But beyond that, modernisation has taken place, with the agent describing it as being 'fully restored to its original glory'. The end result is perhaps down to personal taste. There are contemporary features in here, not least with the open kitchen. But elsewhere, it has just been updated with a fairly plain interior, but modern interior.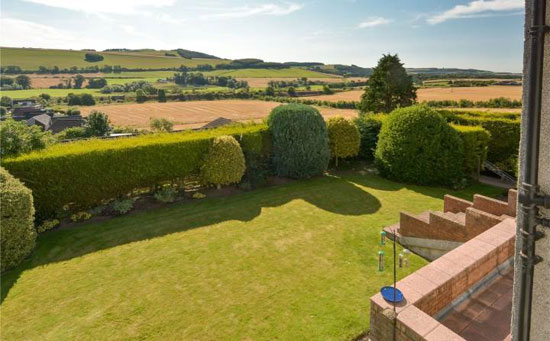 Period features? Not many obvious ones to these eyes, with the exception of the gate, the original timber door and some salvaged door handles. The windows are in keeping, but they are recent updates. But the fact that the exterior looks so faithful is pretty big plus on that front. If you want more, it might be time to head to hit the auctions and yards to find some added originality to put back in.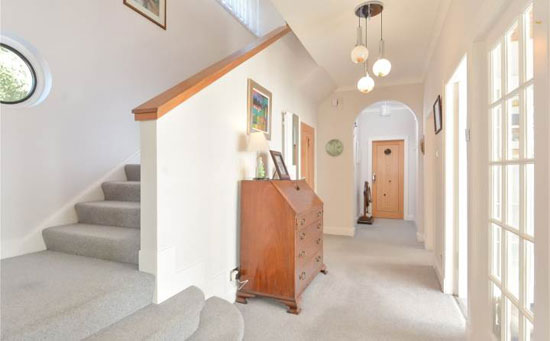 On the other hand, if you want a modern, family-friendly interior, this is it.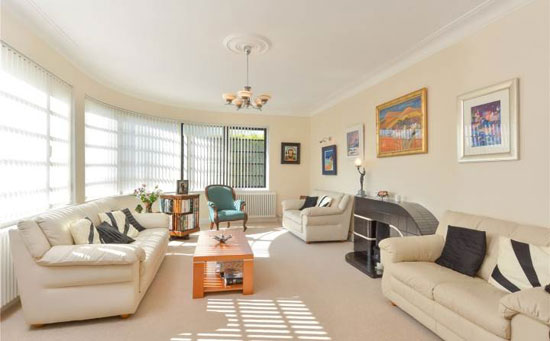 Lots of space too. Head in through that original door and you'll find a vestibule and modern kitchen with pantry. Off that is a dining room with access to hallway and across from there is a sun room leading out to the rear patio. There's also a dual-aspect sitting room on this floor with art deco-style fireplace.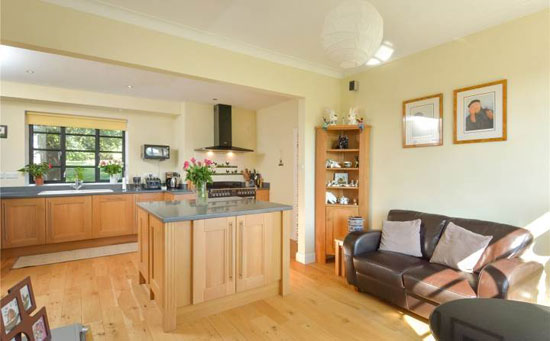 Head up the stairs and you'll find a door to a balcony and further along a bedroom with access to an additional balcony, the master bedroom with en-suite and walk-in wardrobe, two further bedrooms and a family bathroom.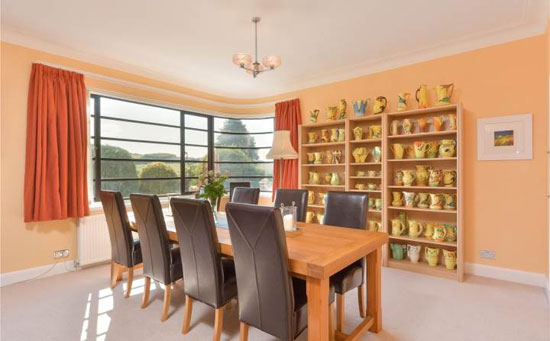 That's not quite all. The house also has a lower ground floor compete with a 'good sized' office, a utility room, a family rook and an 'open area' currently used as a gym. There's also a large storage room in the house too.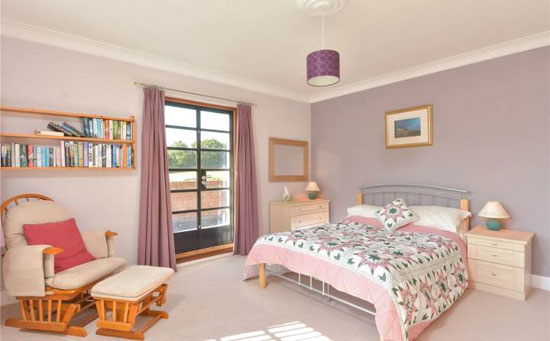 That's the inside, but the outside is worth talking about too. Amazing views of course, but you also get a driveway and two 'generous' lawns at the front, a double garage, patio, shed and more garden at the rear.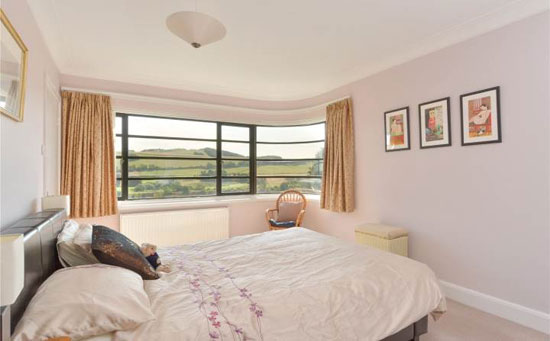 It is a lot of house and perhaps a little cheaper than you might expect. Offers over £485,000 for this.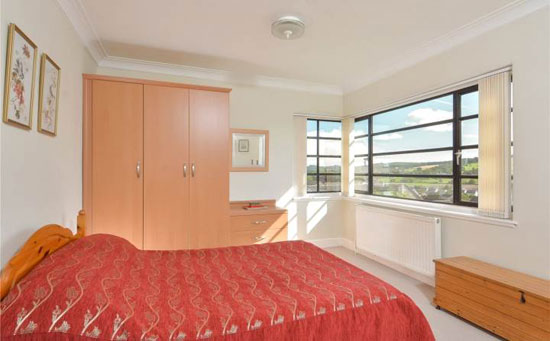 Images and details courtesy of Savills. For more information and to make an enquiry, please visit their website.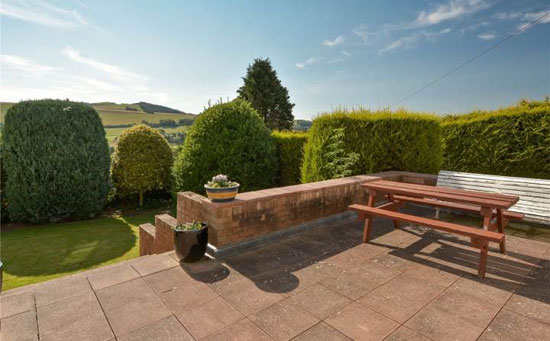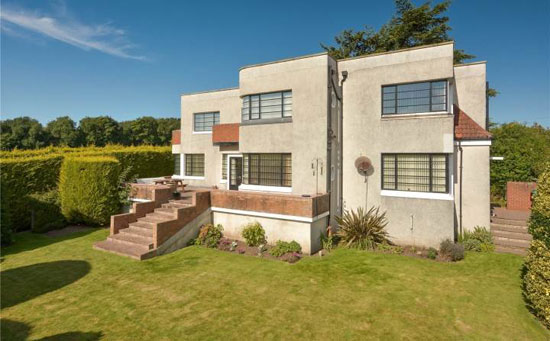 Property Location