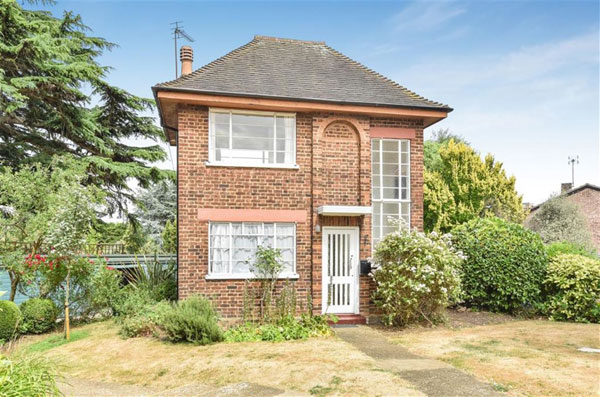 Looking like a house out of time is The Lodge 1930s art deco property in Hampton Wick, Greater London.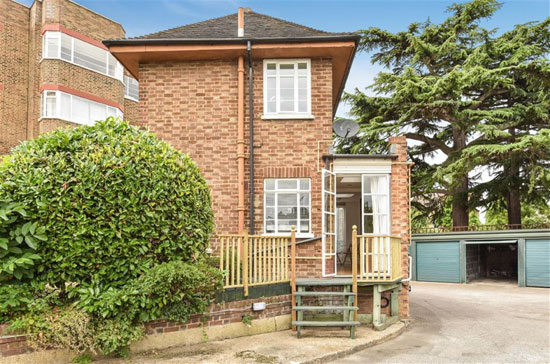 At least, it does from the outside. I don't know a great deal about Hampton Wick (except that the sitcom George and Mildred was set there), so I'm second guessing a couple of the details here.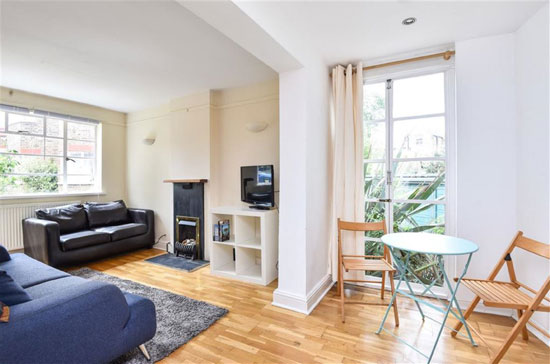 First up, the house is called The Lodge because it was actually a caretaker's lodge for a nearby art deco development. I am presuming that the development in question is Ingram House, but please do correct me if this is incorrect.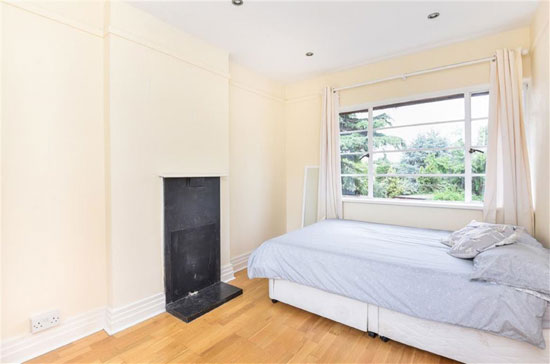 That particular development dates back to the late 1930s, so presumably the house does too.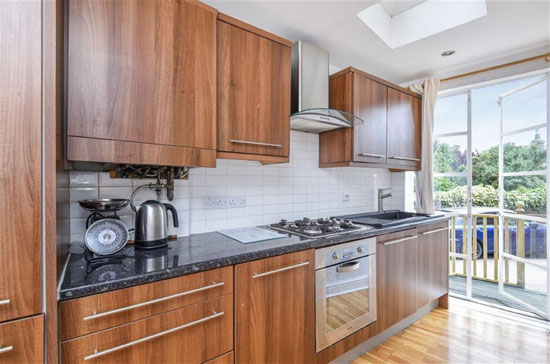 Structurally it looks untouched from that era, which really is the big selling point for me. Love the windows on this one, not least the long window at the front. But inside, it's a different story.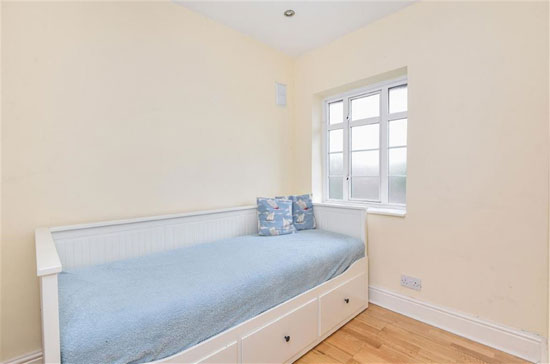 Not radically different, but it has had a modern makeover. The interior is largely neutral, but pretty much everything has been updated, right down to the flooring. Vintage 'frame', modern finish. That's not unusual when it comes to art deco houses in the 21st century.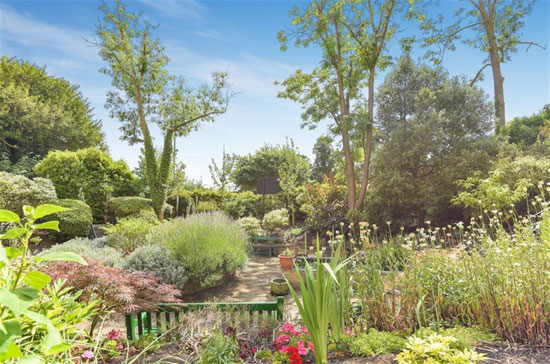 Quite modest in size (compared to many detached builds), the house has a reception room, kitchen/diner, two bedrooms and a bathroom.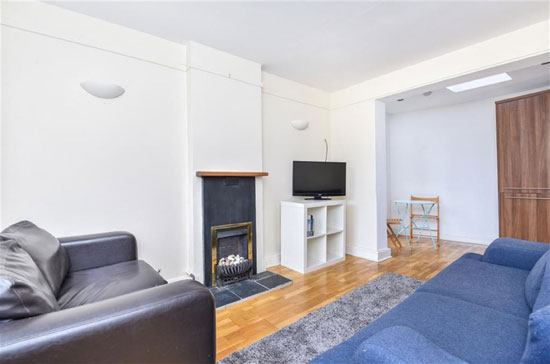 You also get access to the communal grounds, a feature sunken garden plus allocated parking. Note that there is an annual service charge too for the latter, which is around £750.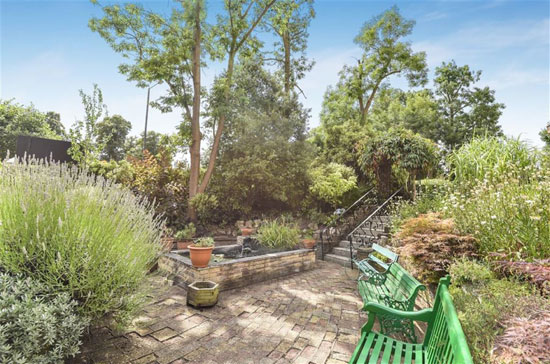 Not much else to say really, but there are plenty of images that hopefully fill in the gaps. If you fancy this one, which is just a short walk from Bushy Park and Hampton Wick Station, you will need something in the region of £550,000.
Images and details courtesy of Gibson Lane. For more details and to make an enquiry, please visit the website.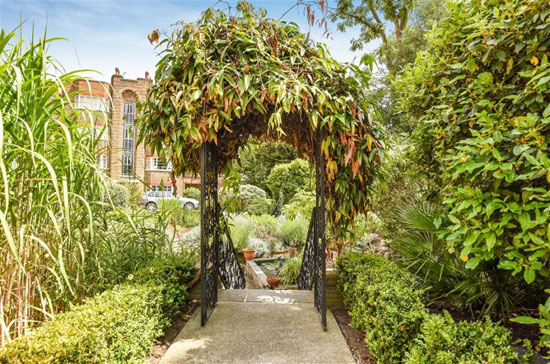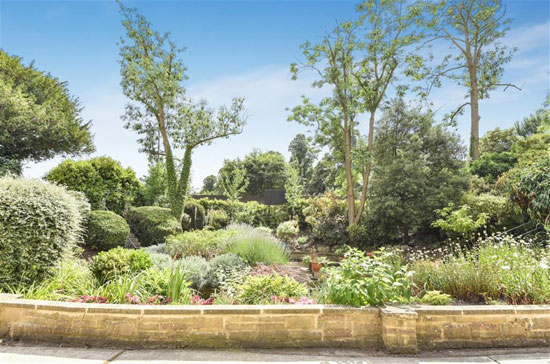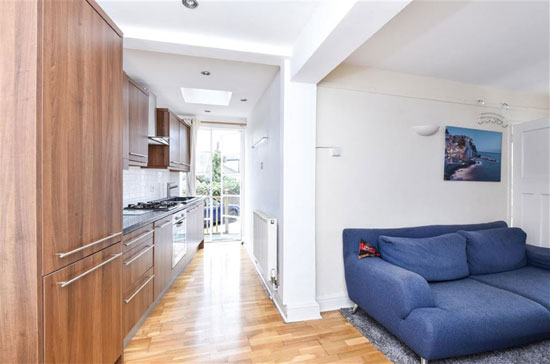 Property Location