Art deco renovation project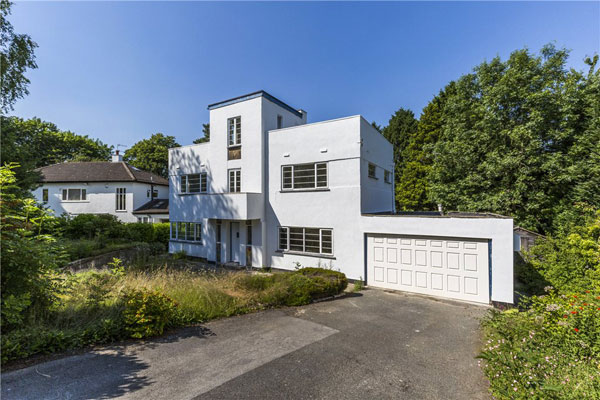 If you want a dream renovation project in the Leeds area, then look no further than this amazing 1930s art deco property in Guiseley, West Yorkshire.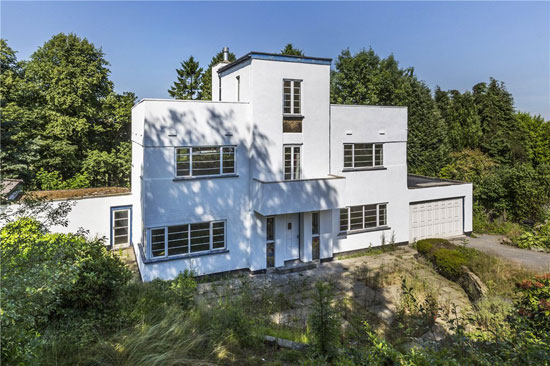 This isn't quite an untouched art deco property, as you might have worked out from a couple of details in the photos. But it is fairly original and in need of work.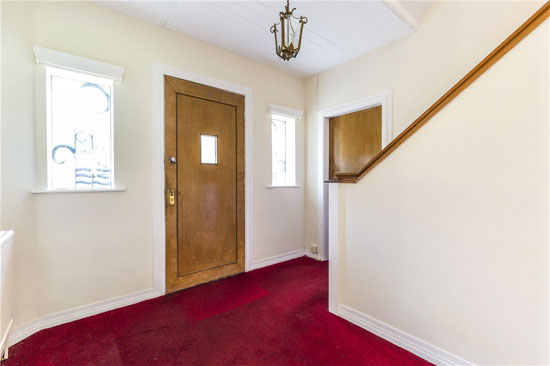 That work could go either way. The agent says that a successful purchaser could 'introduce their own tastes' to this house, which is true. But it would be far preferable for a purchaser to take it back to its period best.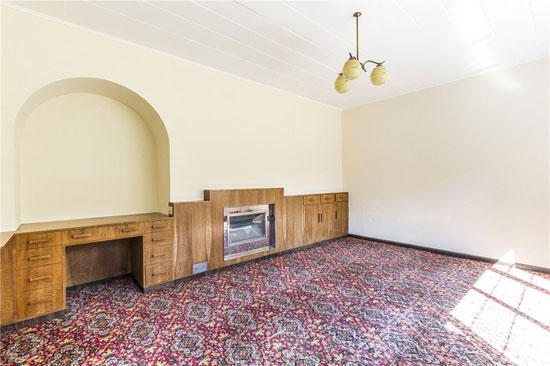 Sadly, the windows look like they have been replaced with double glazing (although that does look period from a distance) and the kitchen looks like it was an upgrade in the 1980s, as does the bathroom.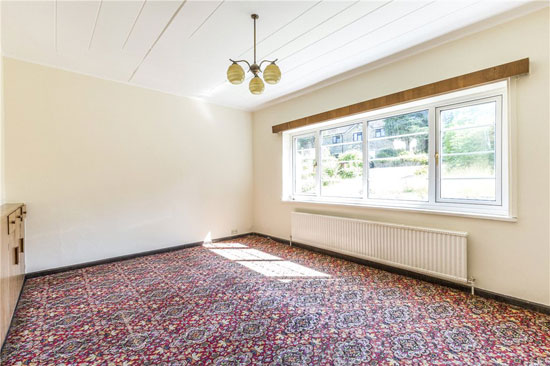 But the structure of this one and its strong lines really don't look to have changed and when you see details like the ones in the living room and of course, the vintage light fittings, you really do see why this one could still be a striking art deco home with a little thought and a little work.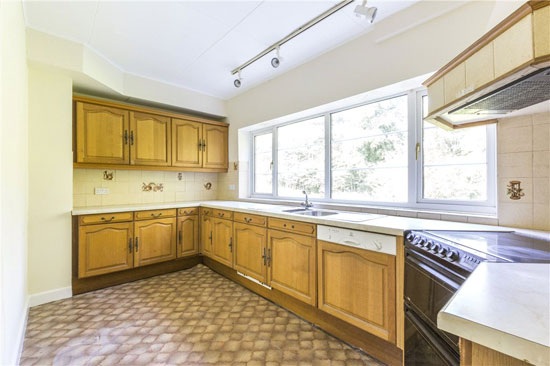 I say 'little' but that might be an understatement. The missing ceiling above one of the bedrooms would definitely worry me on the face of it and is something that would need investigating via a survey before you make your grand plans. But that's something anyone would do before spending this amount of money on a period building.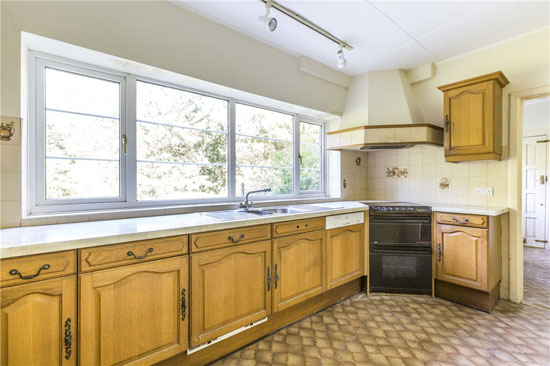 Saying that, the agent says it has 'recently undergone some substantial building work', so might not be as bad as you think. Perhaps things need finishing off. But a viewing with your own eyes and a survey is definitely what you need here.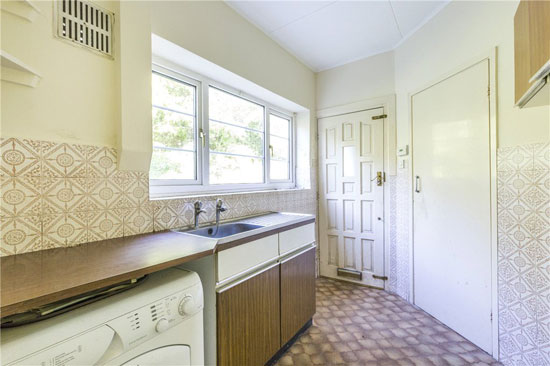 Beyond that, there are so many plus points with this one, not least the space you get with this house.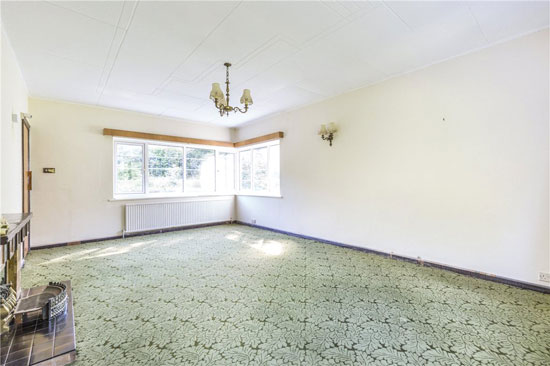 On the ground floor you will find the entrance hall with under stairs WC, the living room with 'windows to three elevations', a dining room and a kitchen with utility and pantry.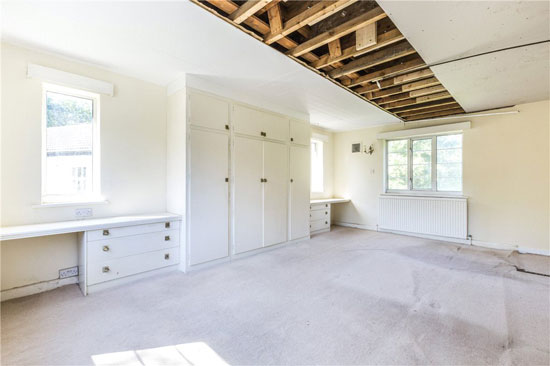 Head up the staircase with glazing and you can access the 'spacious' master bedroom, two further bedrooms and the family bathroom with separate WC. A second floor has a fourth bedroom and access to the roof terrace. It looks like you get some amazing views from that roof terrace too, described as 'neighbouring countryside'.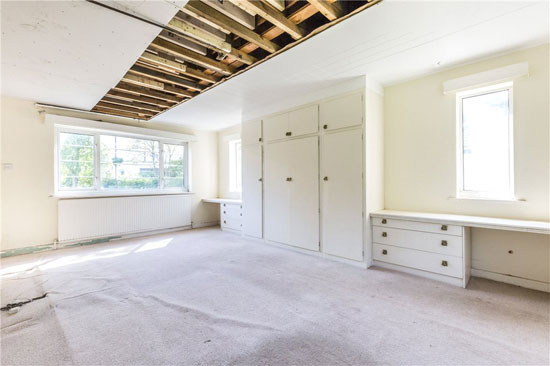 The outside space is worth talking about as well, with mature gardens (in need of a tidy up) to the front and rear, as well as 'useful' storage areas, a large shed and a studio. There is also parking on the front driveway that leads to a double garage.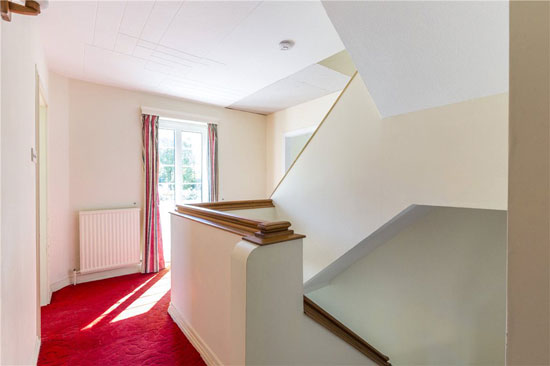 So much potential here and if you want to be near Leeds, it is definitely worth checking out. Well, as long as you like a bit of art deco and a but of work.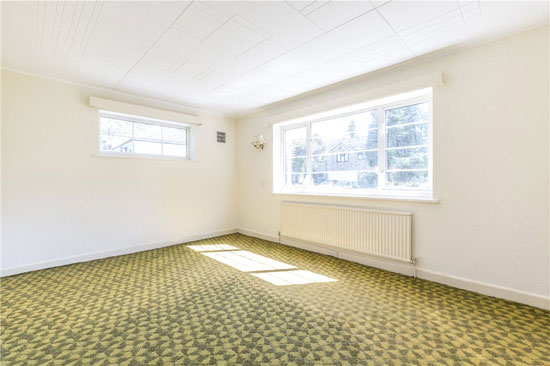 As for the price, it is up for £470,000.
Images and details courtesy of Dacre, Son and Hartley. For more details and to make an enquiry, please visit the website.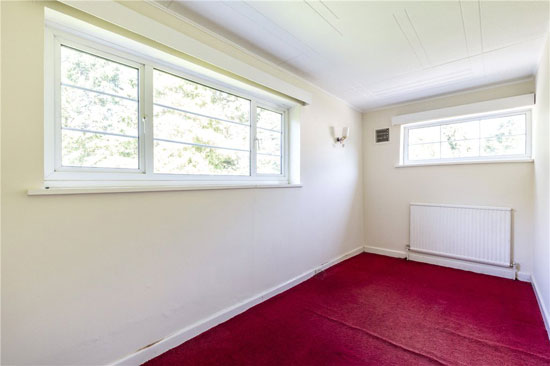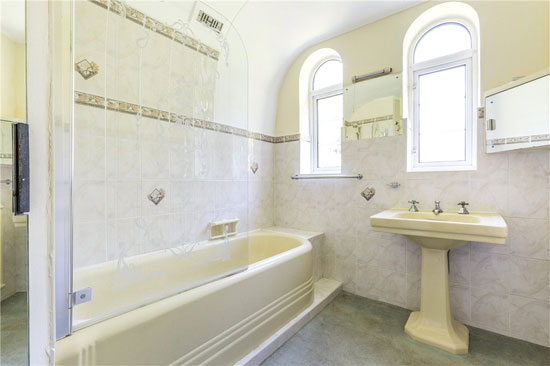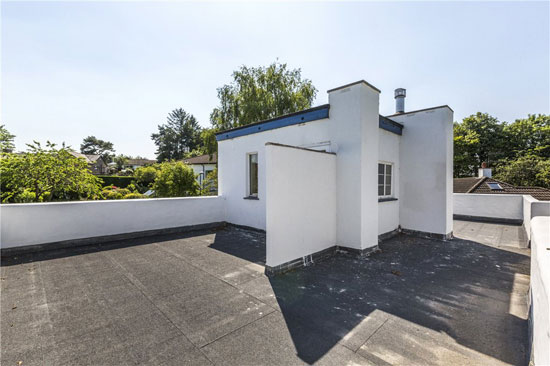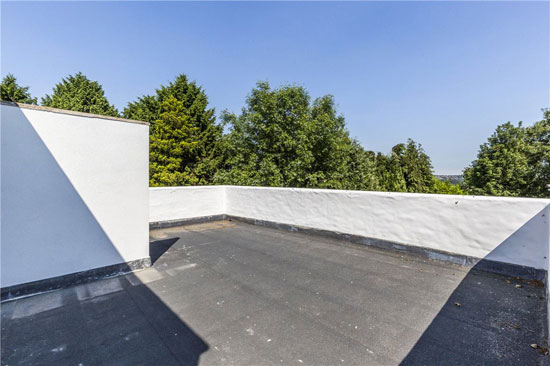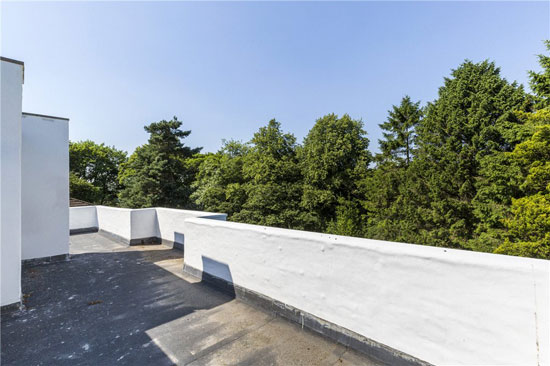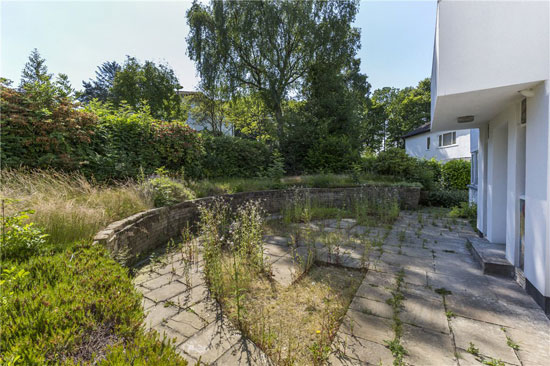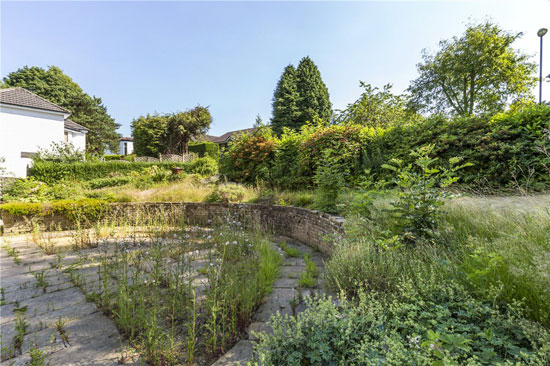 Property Location