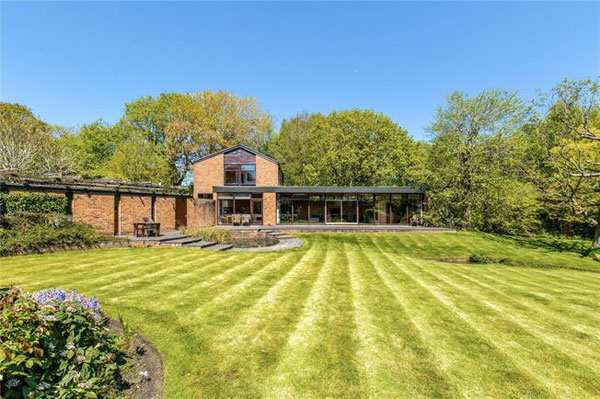 I honestly don't know much background for this 1960s modernist property in Ditchling, East Sussex. In fact, I might even have the decade wrong.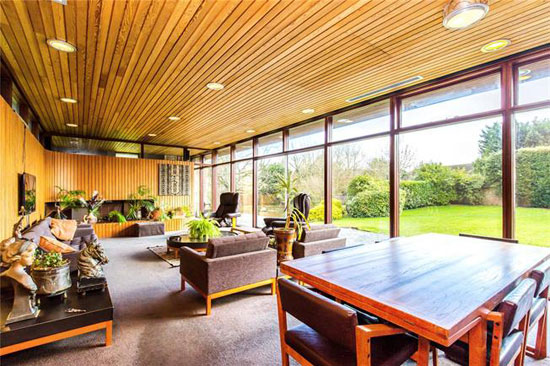 I'm using what tends to be referred to as an 'educated guess' based on the style, the fixture and the fittings of this place. It might have sneaked into the 1970s, but I'm going 1960s. Not that it really matters. The house itself is the selling point here.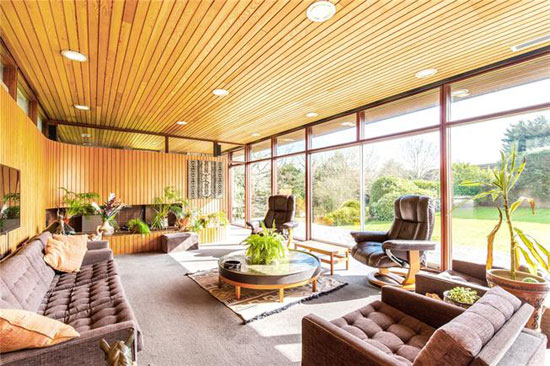 Quite something too. You will find it in the centre of the village of Ditchling and on a 'generous plot' of 0.809 acres. That garden is significant too and something I will come back to later.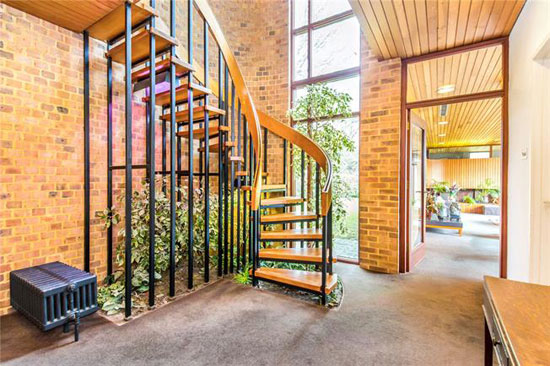 For now, I am focusing on the house, which is something of a modernist dream. From some angles it has a hint of the traditional about it. But once inside you will be seduced by the finish and the details, which are far from ordinary.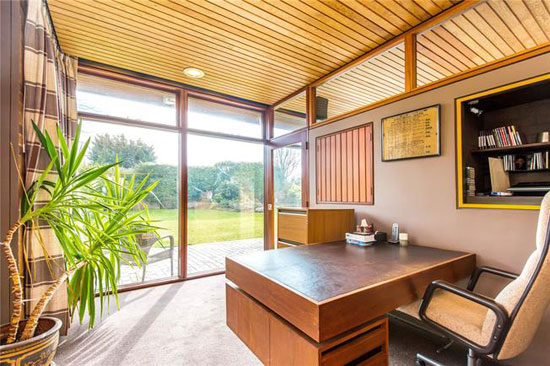 The walls of glass, the wood panels for both the ceilings and walls and an amazing spiral staircase via some double height space for example. Some parts have been updated as you might expect, not least when it comes to the bathrooms. But much of the place is in original condition. Even the kitchen.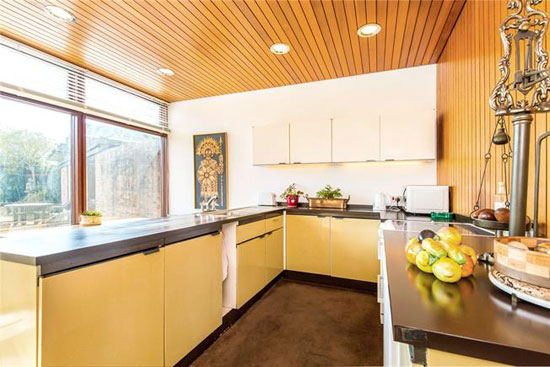 Not quite a time capsule, but you do get a sense of its midcentury past when you set foot into this one.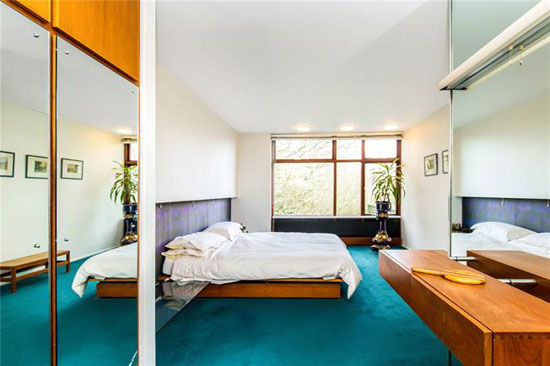 Oh and that garden? That was overseen by the noted garden and landscape designer John Brookes, a man who, according to Wikipedia, 'brought abstract and modernist principles to garden design'. I think I have one of his books somewhere. Might be worth digging it out.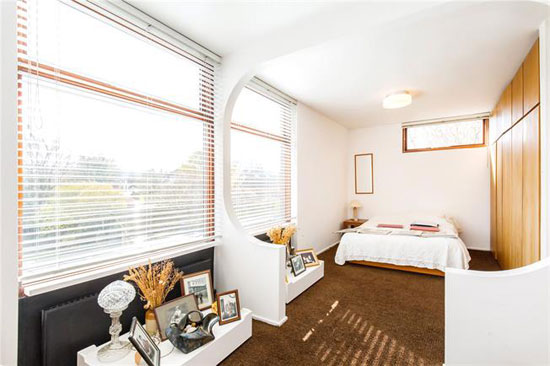 In terms of living space, you access the house via the 'spectacular' entrance hall with bespoke spiral staircase and vaulted ceiling, with a feature window adding in some natural light.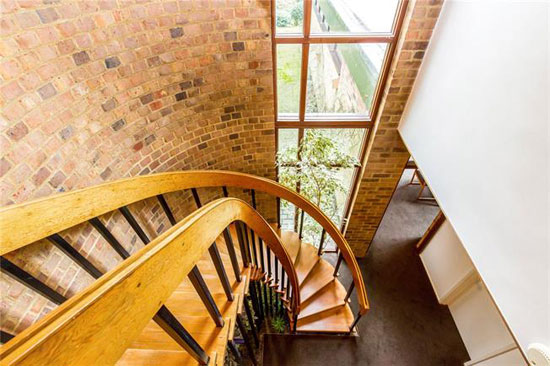 The property has four bedrooms, the master bedroom suite sits on the first floor, with great views of that gardens and with bespoke built in wardrobes, dressing table and an en suite bathroom. There are a further two bedrooms and family bathroom on this floor too.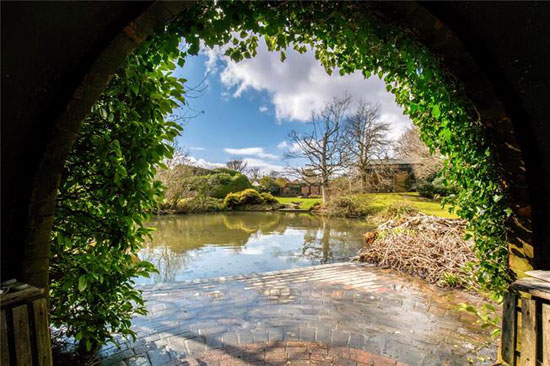 The fourth bedroom is on the ground floor with a large bathroom and reception room. The sitting room is probably the star of the show though, with full height and full width windows and sliding doors that open to the terrace and garden. If you want a party space, this is it.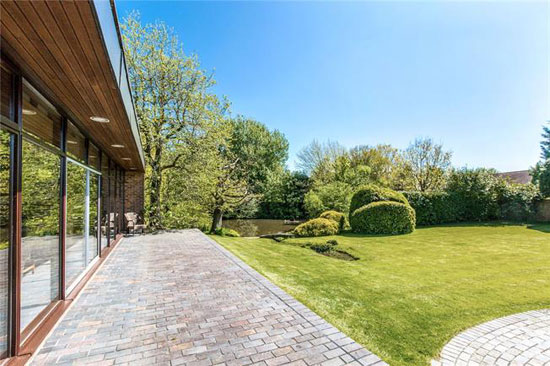 Leading from the sitting room is the study with bespoke furniture and feature built-in bar, as well as a kitchen / breakfast room, a further downstairs cloakroom and utility room.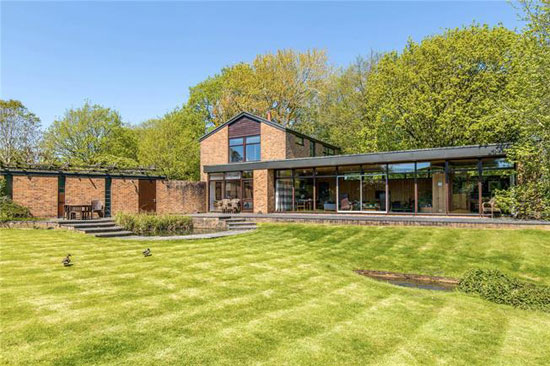 But that isn't quite all. The house also has the a detached office which is 'fully operational' with electrics, heating and phone lines. A large store room is attached to the office and if you need more space, there is also a double garage and plenty of off-street parking.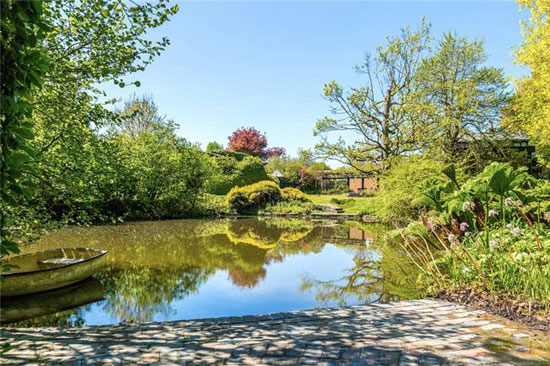 This really is a rather special house. If you like it, the guide price is £1,400,000.
Images and details courtesy of Hamptons. For more details and to make an enquiry, please visit the website.
Huge thanks to Serena for the flagging this one up.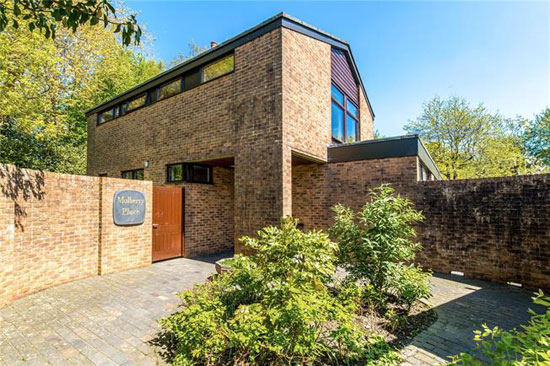 Property Location