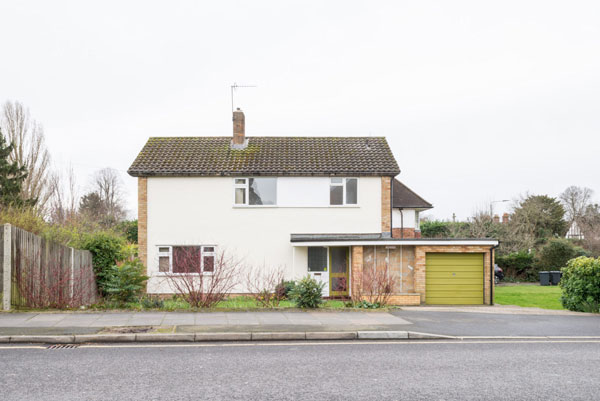 The outside might not jump out as much as some, but this 1960s modern house in Chislehurst, Kent has a very stylish interior.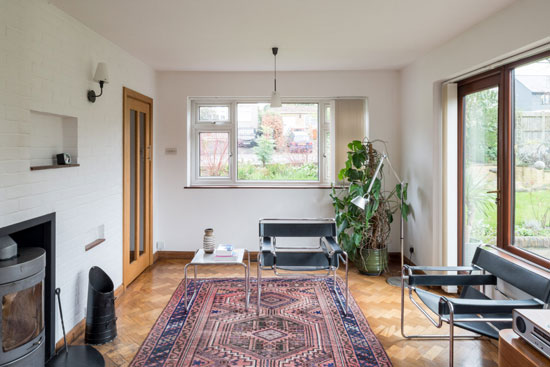 Not that there's anything wrong with the exterior. But with featuring so many bold pieces of architecture, the ones that don't go down that route sometimes fail to the get the attention they deserve. Like this one perhaps.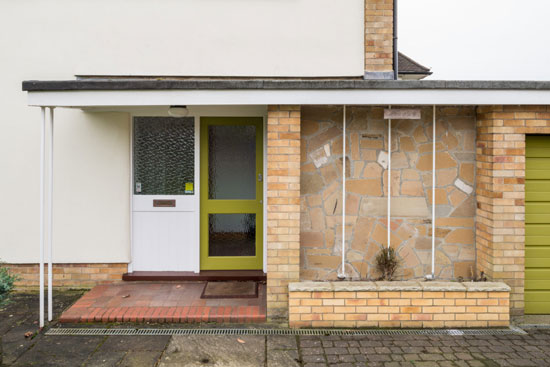 Found in Chislehurst (or London BR7 if you prefer), the house sits on a 'quiet street' and looks the part if you want something 1960s and modern. or even midcentury modern. But as I said, it comes alive once you get through the front door.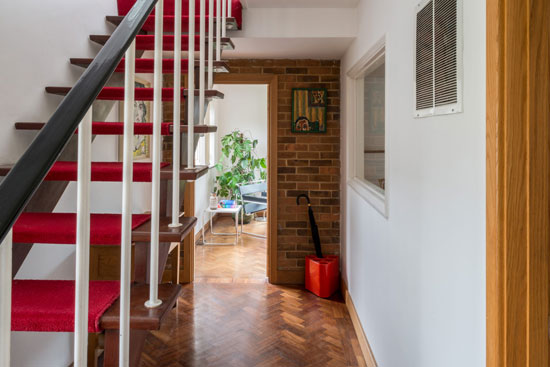 That's because someone has done the renovation or update very well. I talk about this a lot, perhaps because I see so many examples of ill-thought-out modernisation. I've nothing against updating a house. It's often essential for its long-term viability. But there is a good way and a bad way.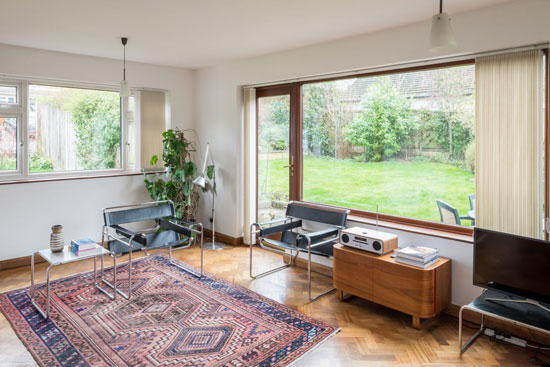 The good way, which you can see 'at work' here is to maintain the key period details and update the less-important details, as well as anything beyond repair.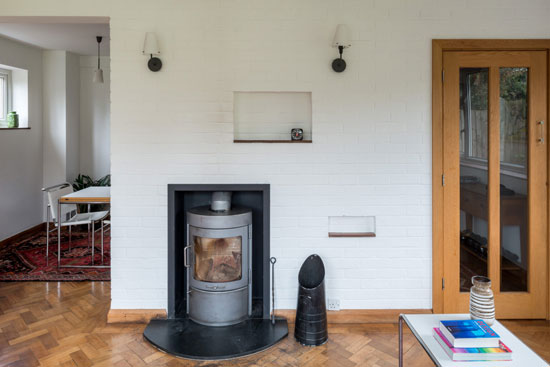 As you can see from this one, the frontage is pretty much as it was back in the 1960s (love that avocado-green door) and once inside, check out the parquet flooring and that wonderful open-tread hardwood staircase, as well as some large windows and some exposed brick. At its heart, this is still the 1960s house. Except it isn't.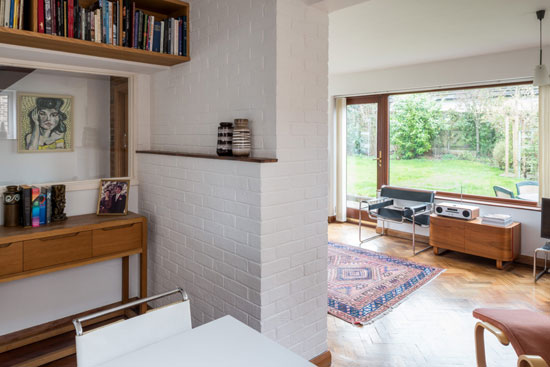 Elsewhere is clean and fresh, the kitchen and bathroom are updated and there's a wood-burner now set into the chimney breast. It's a modern-day house that is still in touch with its mid-20th century past and looking good on it.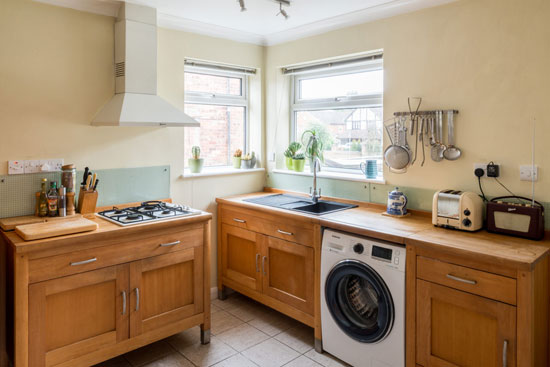 Plenty of living space here as well. Around 1,300 sq. ft. in total, with an adjoining garage offering additional storage opportunities if you don't want to stick the car in there.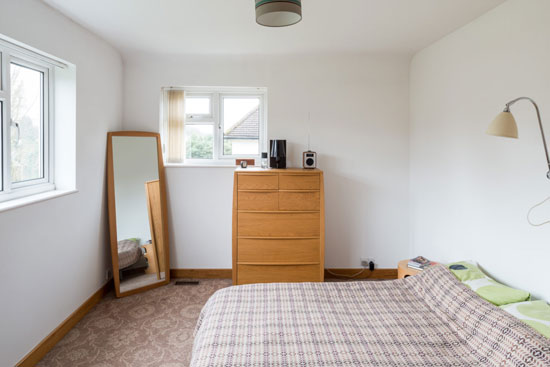 Head in and find a living room, which is described (rightly) as a 'wonderfully bright space' by the agent with a single-pane picture window and door to the south-east facing garden.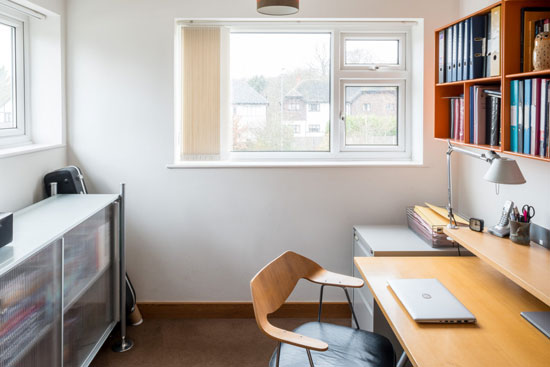 Also here is that bare-brick chimney breast with terracotta detail shelves and the upgraded wood burner. The dining room is just along, with a hatch to the kitchen and an internal window to the hallway.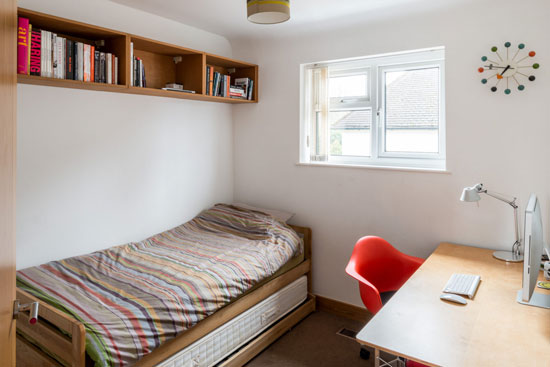 The kitchen is updated but still works with the house/era and completing the ground floor is a second lobby/boot room leading to the garden, a WC and the internal garage I mentioned previously.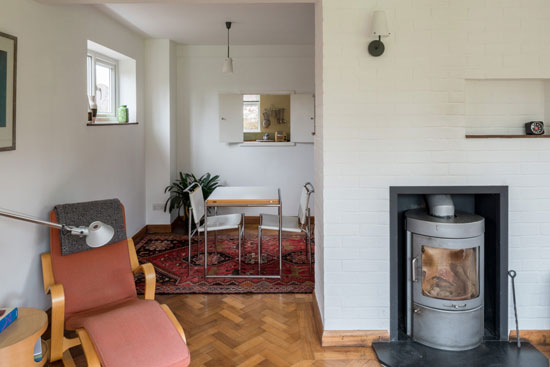 Upstairs, the large master bedroom offers up some views across the garden, with two further bedrooms also up here along with a family bathroom. The garden looks pretty substantial to the rear too.
Fancy it? £750,000 is the asking price for this one.
Images and details courtesy of The Modern House. For more details and to make an enquiry, please visit the website.