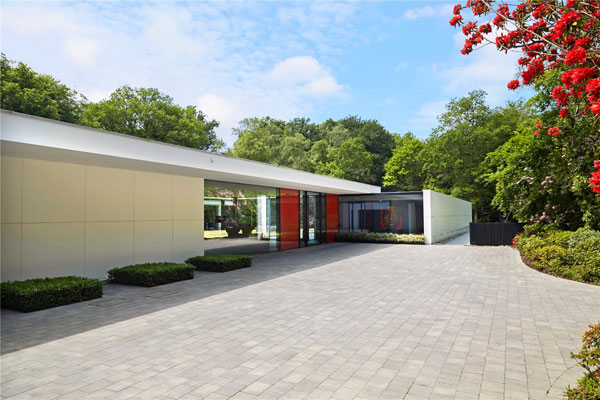 Another Grand Designs for sale property. In fact, this five-bedroom modernist property in Colgate, near Horsham, West Sussex is actually back on the market a year after it first appeared and with a price cut.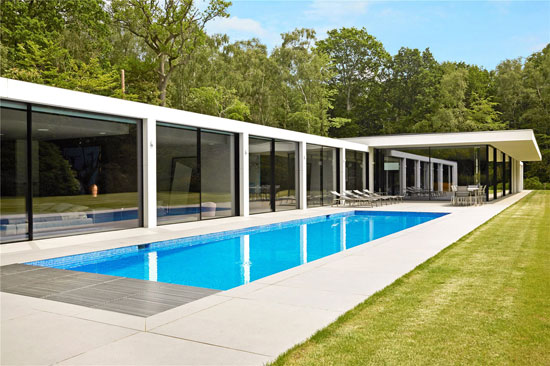 A we said previously, Pavello (that's the name of the house) is notable house for many reasons, but the main one is the size of this place. This was (and perhaps still is) the biggest house ever constructed on the show when it featured back in 2015.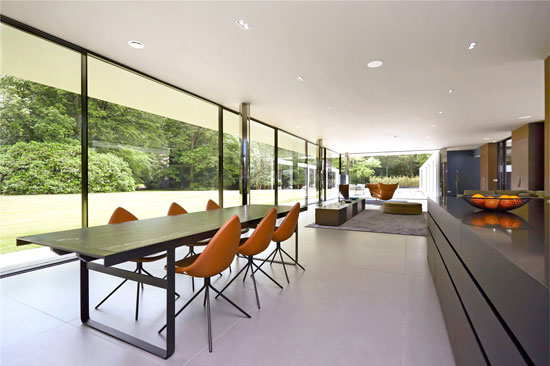 The design perhaps caught your eye as it caught ours too. This is minimalist modernism on a grand scale, with an internal space of around 5,533 sq. ft including the open bay garage. If I recall, the big question was how that space would work as a family home. Well, now you can see for yourself.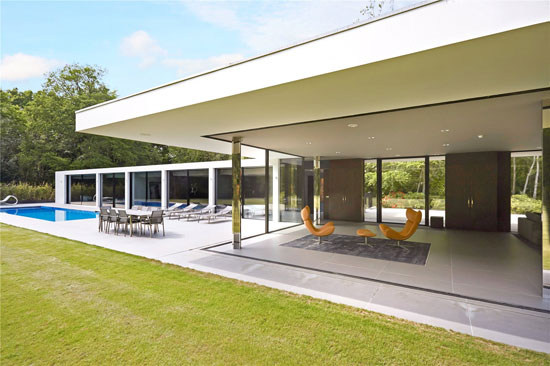 In our opinion, it works rather well, with so much light and space within, broken up with some dark shades and some choice pieces of design. Yes, it is huge, but it doesn't give the impression of being too big to function as a family home.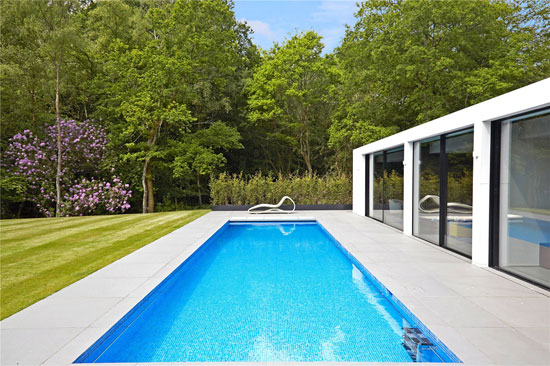 As you would expect from a high end build such as this, it also has all the premium finishes too, with a few luxuries thrown in for good measure over the single level.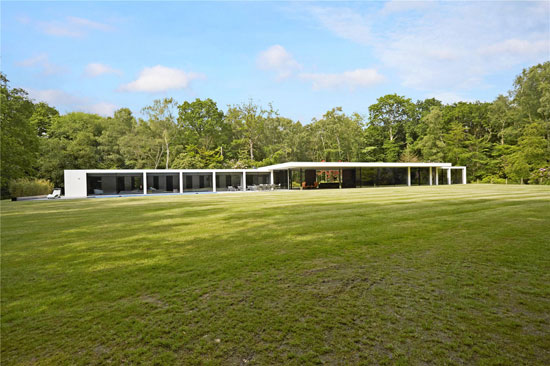 This accommodation is dominated by the main open plan drawing room / kitchen / dining room with huge sliding glazed doors bringing the outside in. The kitchen is, of course, high specification with all the integrated appliances you would expect in this kind of place.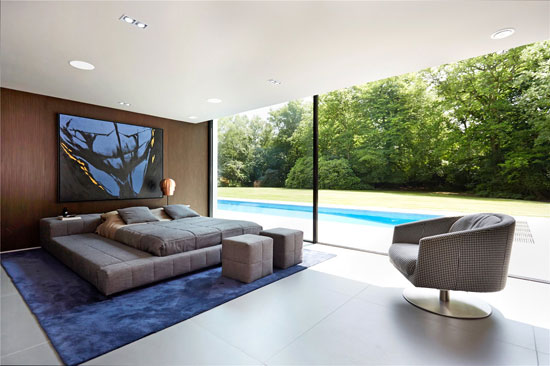 Beyond that is a further open plan study and a corridor leading to the gym, utility room, guest bedroom and shower room, as well as a further bedroom / family room.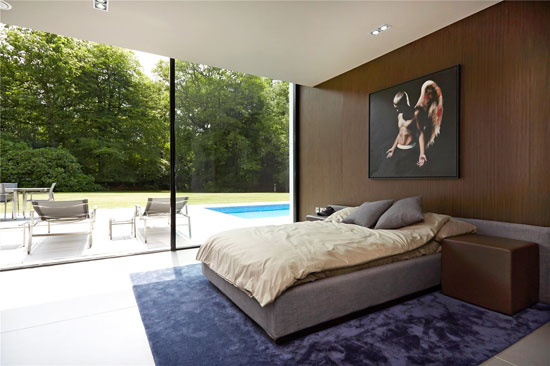 A separate wing contains the 'health suite' which opens onto the pool area and contains a sauna, a floor standing bath and 'luxurious' walk in shower. You can also access a separate WC, and four bedrooms via this wing. All the bedrooms have sliding fully glazed doors opening onto the terrace and pool area and all have en-suite shower rooms. The master bedroom also has its own dressing area.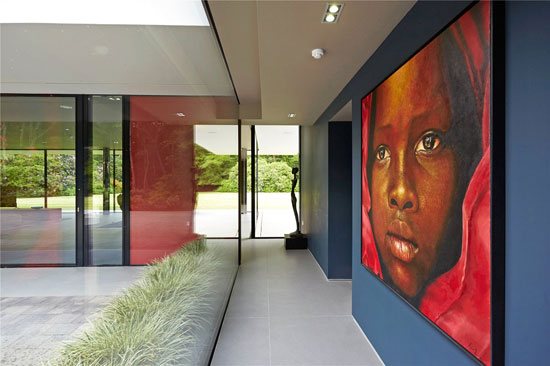 As we said above, there is a large terrace area outside, as well as the swimming pool. You also get a driveway with security gate, a parking and turning area and grounds of around 5.1 acres, with the woodland offering some much-needed privacy.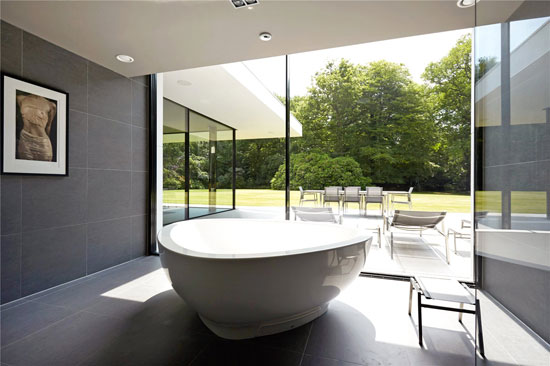 A Grand Designs classic and a substantial property in a sought after part of the UK. Yes, it has had a price drop, but this is still a pricey place to live. The new guide price is £3,500,000.
Images and details courtesy of Hamptons. For more details and to make an enquiry, please visit the website.
Property Location