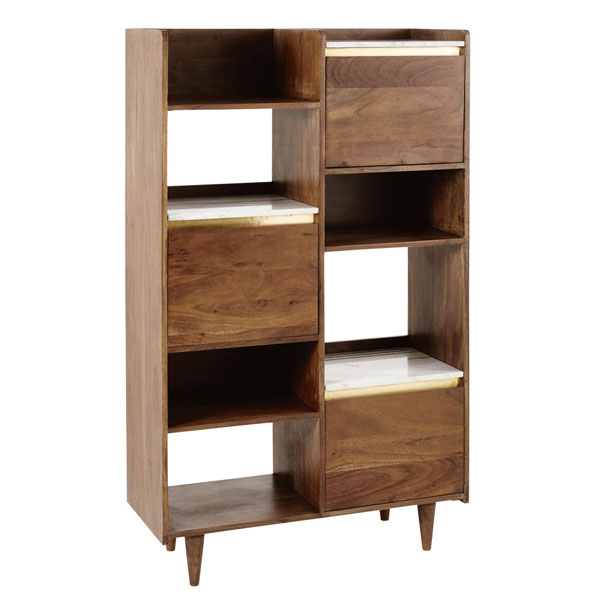 The new ranges are landing at Maisons Du Monde, with the Cappuccino midcentury furniture range catching my eye.
There's nothing radical here. This is a range of furniture inspired by the midcentury modern era. What is perhaps different is the range of items. There are a lot of designs here, including some you might not expect to find in a high street furniture range.
Within the Cappuccino range are a a couple of sideboard designs along with a desk, a media unit, some shelving and the lesser-seen bar cabinet, the latter packing plenty of specific storage for your bottles and glassware.
There is a common theme across all the pieces, which is the dark acacia wood the white marble detailing and of course, that midcentury standard of the tapered leg.
It's the kind of range that will appeal if you are looking to fit out an entire apartment or room, with plenty of co-ordinating pieces to choose from, all with an authentic look of a bygone era.
Of course, if you kit out an entire room, it isn't going to come cheap, Perhaps building up a collection might be a wiser option. In terms of those prices, they start at £459, gradually increasing as the design increases in size. More images of all the designs on the retailer's site, including some lifestyle shots.
Find out more at the Maisons Du Monde website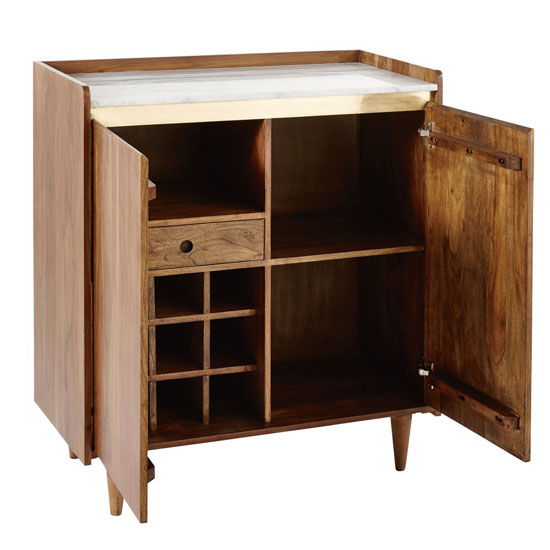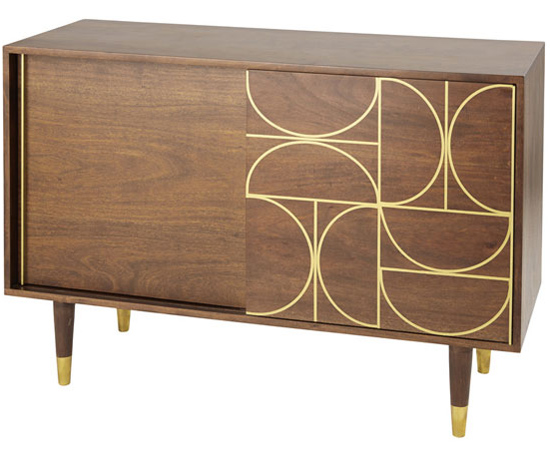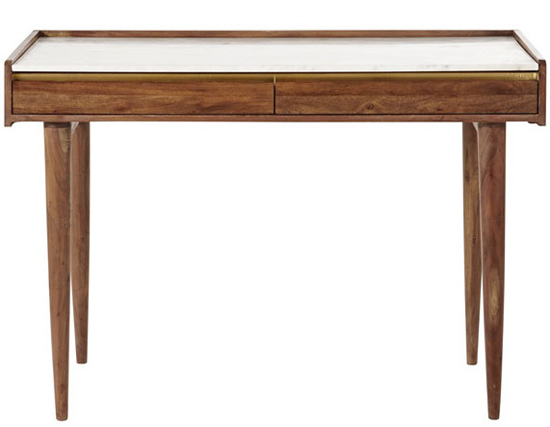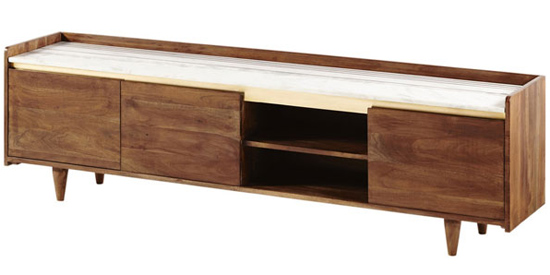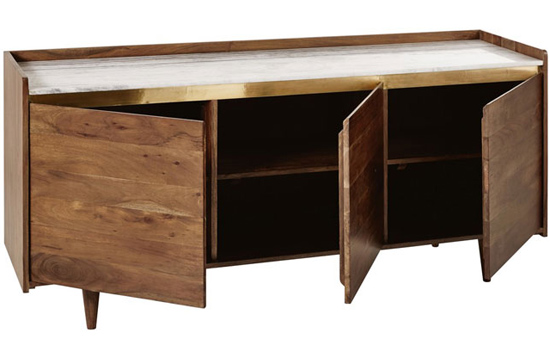 Via Retro To Go