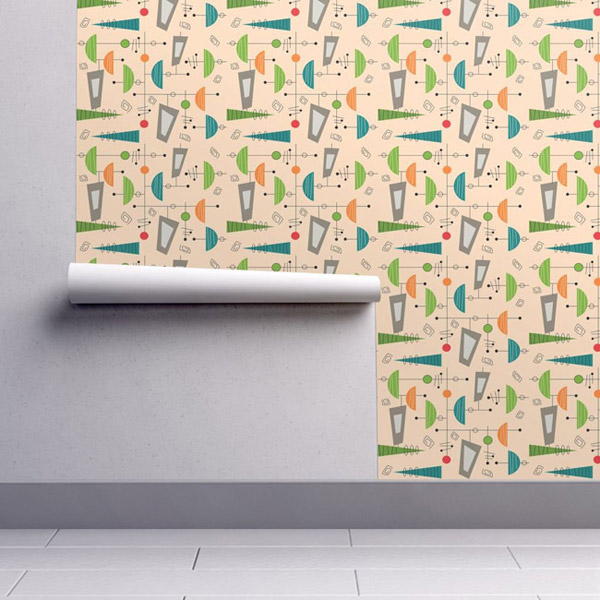 If you are looking for the perfect finishing touch for your retro home, then do check out the range of midcentury modern wallpaper by Spoonflower.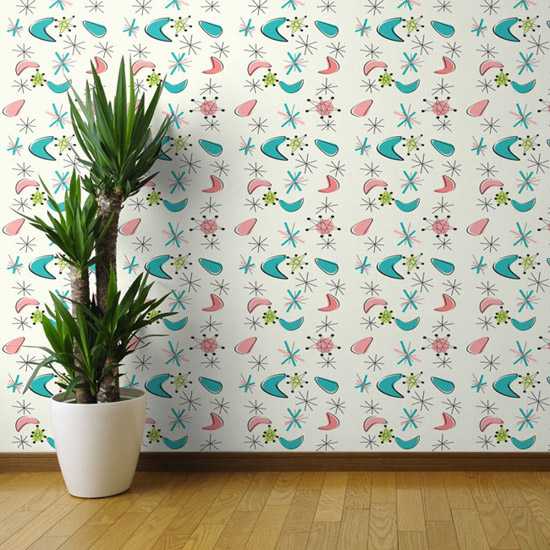 Yes, there is a lot of midcentury modern wallpaper around. I see a new design pretty much every week. But this retailer has so many designs available and all very different to the majority of papers you see on the high street.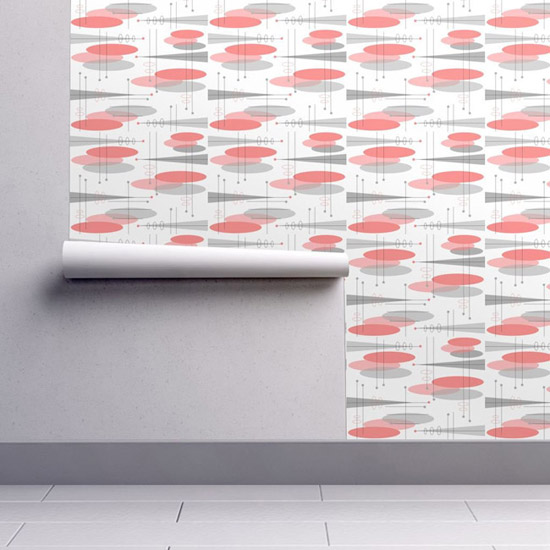 The ones in this range are more stylised and more in your face if you want something bold that looks straight out of the 1950s and 1960s. Some motifs might look familiar, but probably not as wallcoverings.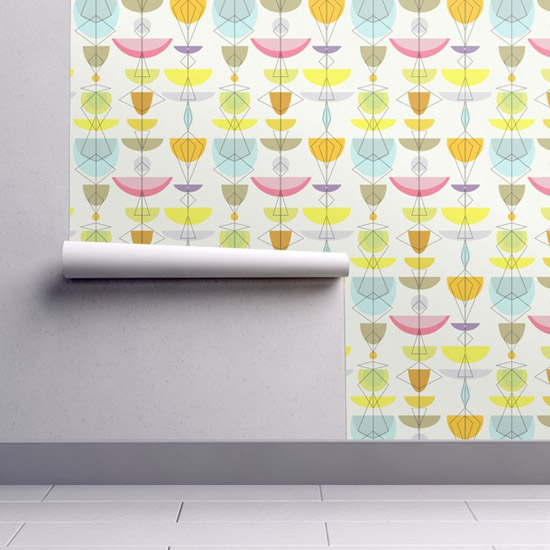 The wallpaper itself is a little different too. Each one is custom printed in a choice of smooth water-activated wallpaper or woven peel-and-stick wallpaper. What both have in common is that they are fully removable, which is great if you like to swap things around and even better if you happen to be renting and want something you can take down when you move in.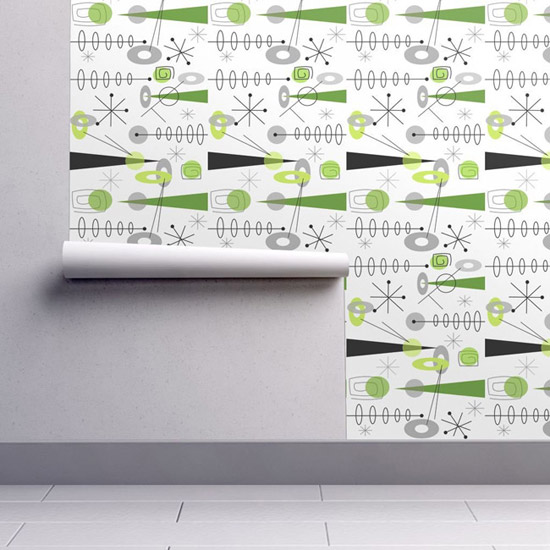 A selection of the designs are pictured here, those being (from top to bottom) Atomic, Atomic Boomerangs, Space Age, Midcentury Mint, Midcentury, Diamond in the Rough, Ballastic Green Blue Orange and Astroboy.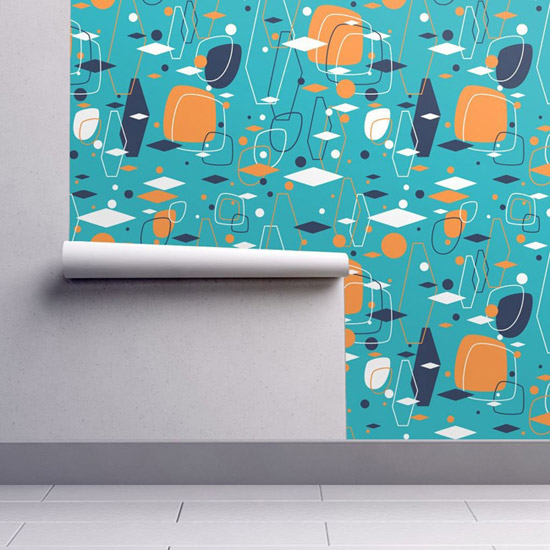 As for pricing, that's a tough one as it based on how much you want rather than per roll. But as a guide, you are looking at between £8 and £71 per section, with swatches also available.
The maker is based in the US, but they do ship worldwide. Oh and note that the do all the designs as fabrics too, should you feel creative.
Find out more at the Spoonflower website