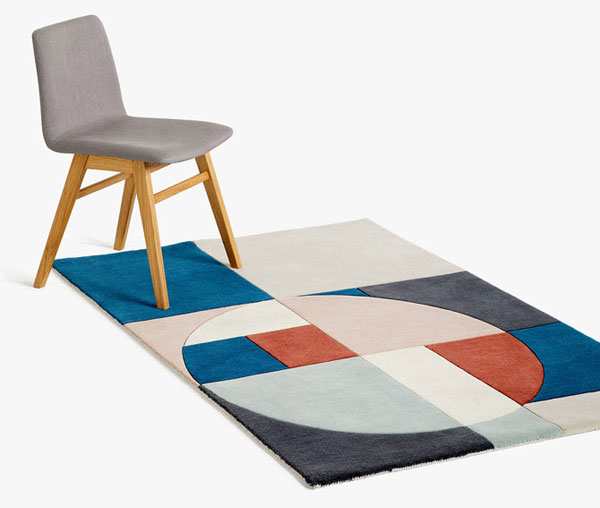 Bauhaus is everywhere, even at John Lewis and Partners, which has just introduced these Tia Bauhaus-style rugs.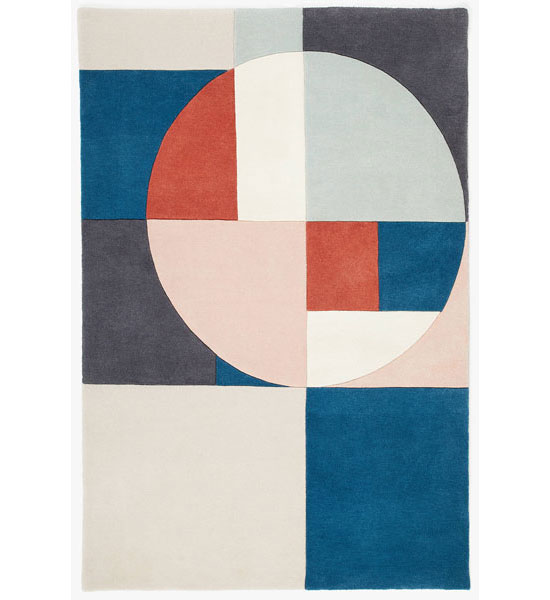 Yes, another Bauhaus design on the shop floor. Not that I'm complaining. In fact, I'm loving the Bauhaus love in interior design right now. Everything from the Mini Moderns Bauhaus wallpaper and the Bauhaus wall murals through to the Bauhaus architectural sculptures by Chisel & Mouse and the Bauhaus ceramics range by Design K, not to mention the many books on shelves. See the books section for those.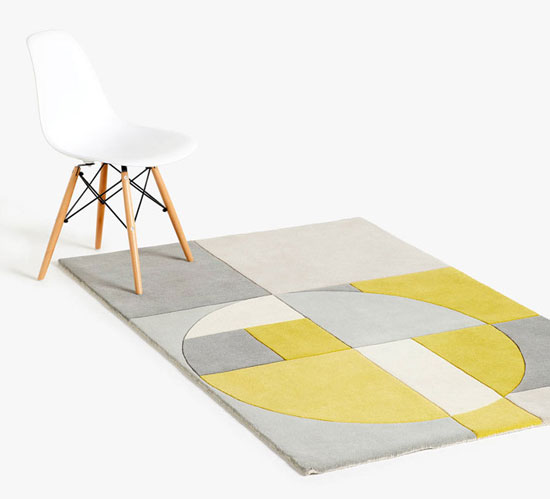 But right now I'm focusing on the new arrivals at John Lewis. I know, not the first place you would think of looking for anything Bauhaus-related. But here they are. In fact, these are John Lewis products, not just something John Lewis is stocking right now.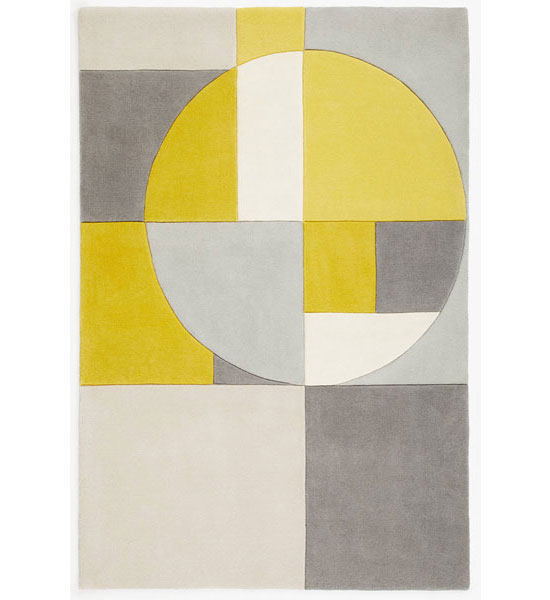 The rugs are not described or sold as Bauhaus in the store. They are simply described as having a 'bold yet versatile geometric design'. That's definitely the case, but the way the shapes are put together is definitely reminiscent of Bauhaus design of the early 20th century. Make your own mind up, but I'm sure you'll agree.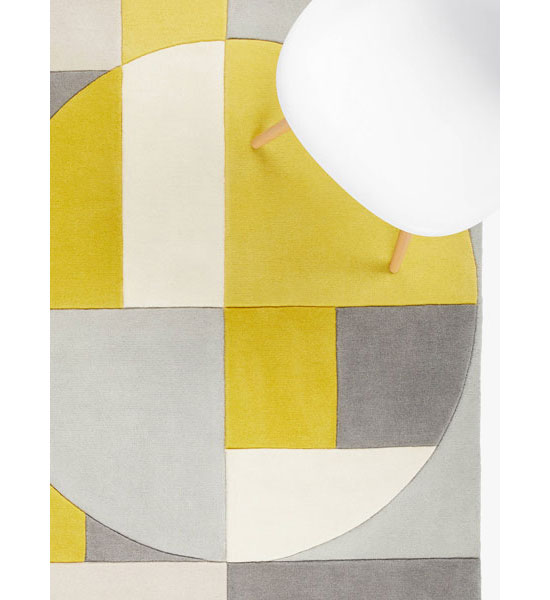 As for the rug itself, that's a hand-tufted piece, with each one carved in India and made of pure wool. John Lewis describes the end product as having 'an indulgent feel', which is what you want from a rug.
Love the colours too, which should set off a room, particularly if you are working with a muted palette elsewhere. A focal point for sure.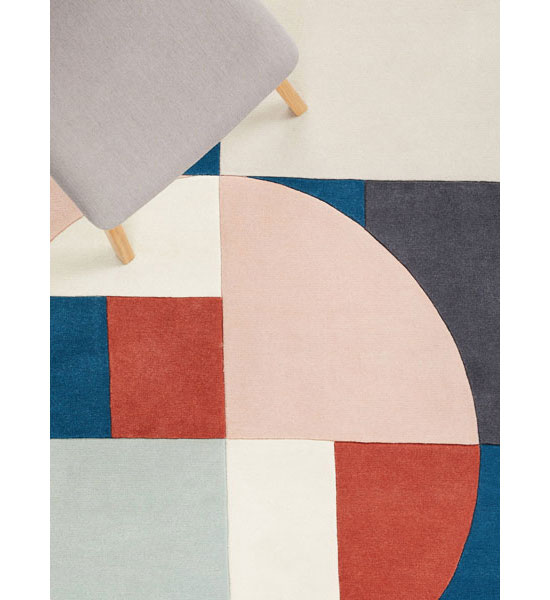 The rug is sized at L120 x W180 cm and is available to order now for £280 from the John Lewis site. Check it out instore too, presume it is on display somewhere.
Find out more at the John Lewis and Partners website
Via Retro To Go