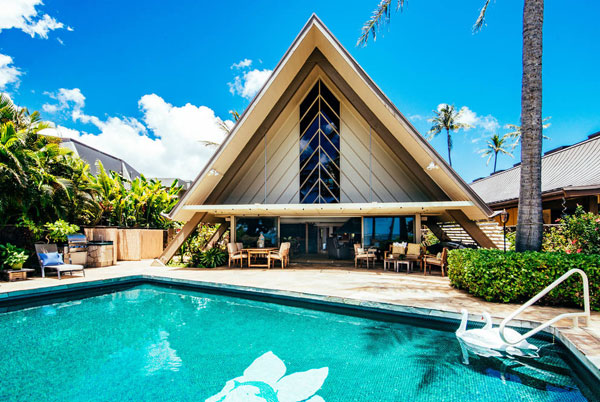 Serious 'wow' factor with this 1950s A-frame beach house in Honolulu, Hawaii, USA, which is just up for sale.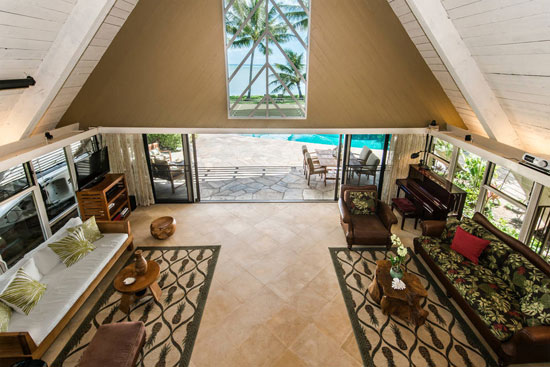 It is the work of noted midcentury architect George J. Wimberly, producing a house that has the 'wow' factor for its location, just a short stroll from the sea, as well as the design itself. To be honest, either would have done me, but both is the absolute dream.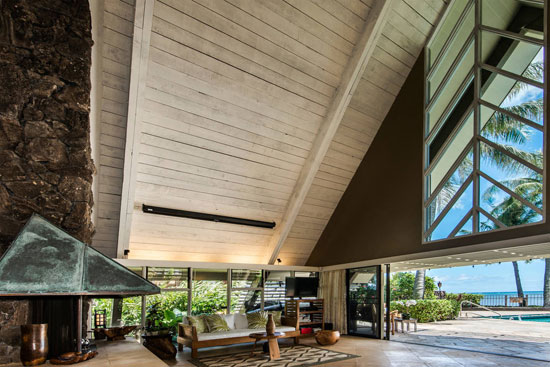 The presence from the outside will cutely turn heads, but it's also about the drama of this one once you get through the door. Check out the height and space in that main reception area, which opens out onto the patio and 40ft. swimming pool for the definition of indoor/outdoor living. That is something very special.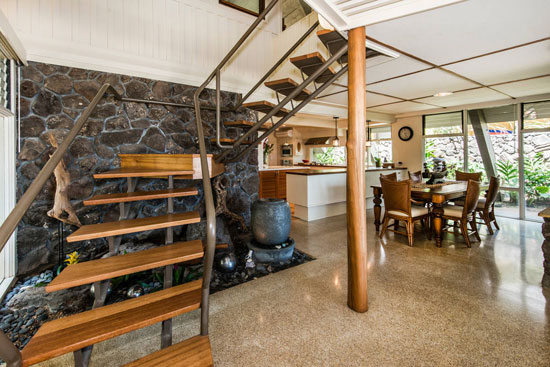 That main vaulted space doesn't quite take up the entire ground floor, with a huge fireplace separating this area off from a dining room and what looks like a recently updated kitchen space. Beyond there, you also two bedrooms and a couple of bathrooms.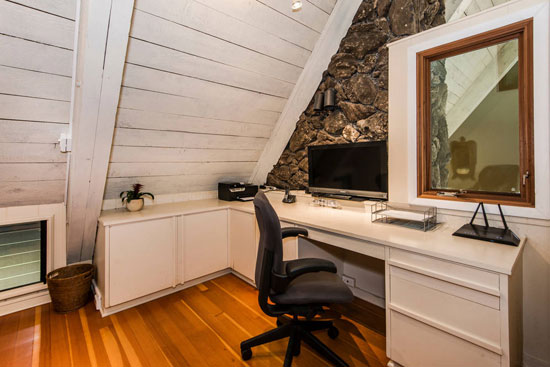 That wood and metal staircase angles upstairs, leading to a large master suite (which obviously includes its own high end bathroom), as well as an office, should you manage to drag yourself away from the pool and a long drink to get a bit of work done. After all, this one isn't going to pay for itself.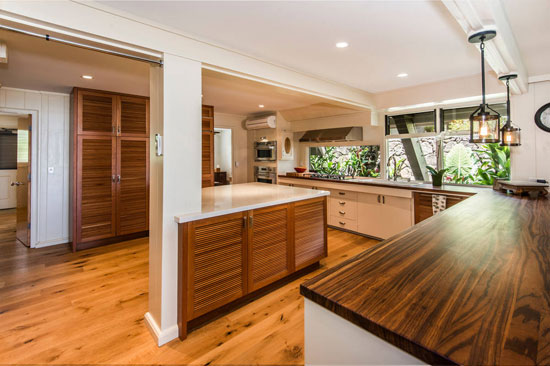 It is a mix of the old and the new, with period features still prevalent throughout, from that staircase and fireplace through to the exposed stone and the vaulted ceiling, not to mention the exterior. But there's no denying that this one has also been updated considerably throughout, with many of the finishes more 21st century rather than mid-20th century.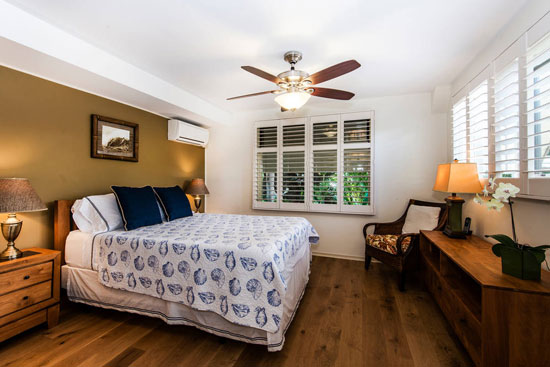 As you might have guessed, this one doesn't come cheap. Designer beach houses in prime locations just don't come cheap. If you want to kick back and enjoy the sun here you will need to find something in the region of $4,380,000.
Images and details courtesy of Hawaii Life. For more details and to make an enquiry, please visit the website.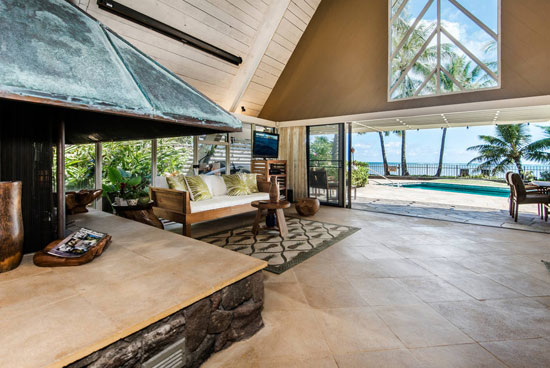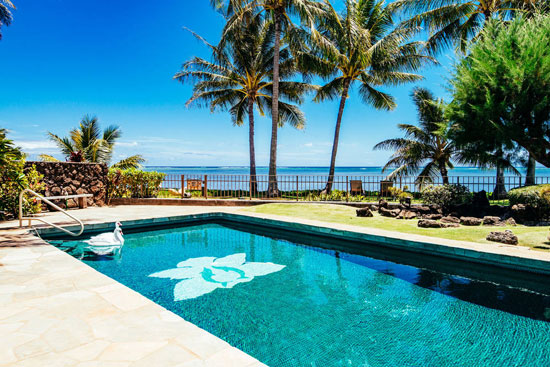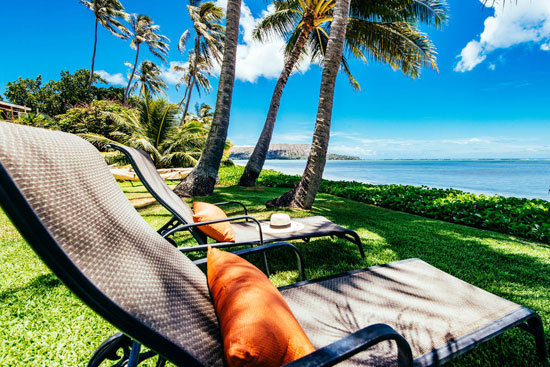 Via Curbed
Property Location