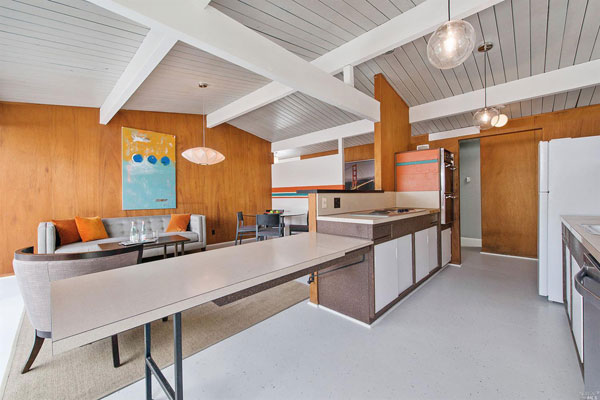 We love a Joseph Eichler, especially if it looks as sharp as this 1950s midcentury modern Eichler property in San Rafael, California, USA.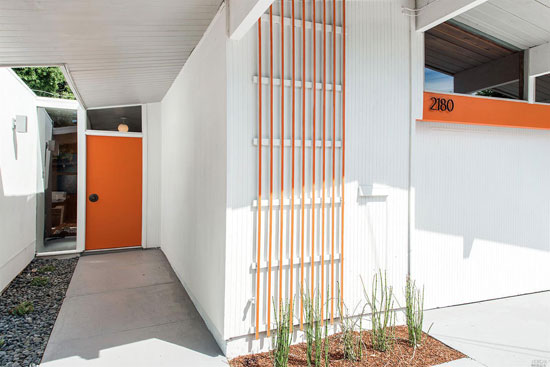 This one dates to 1958, although many of the finishing touches are far more recent. Saying that, the house here is faithful to the original design, with so many period details still in place.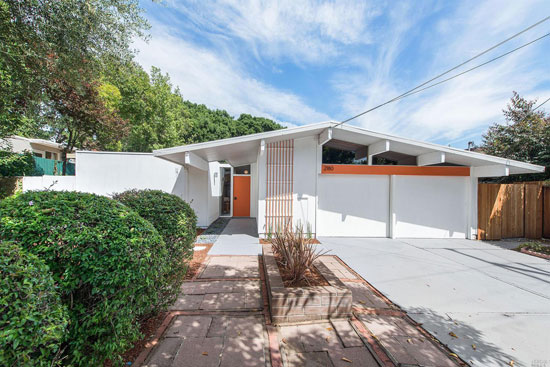 According to the agent, those include Philippine mahogony walls, globe lights, the walls of glass, the original cabinetry and the original Japanese style closet doors, as well as those lovely beams and the roof, of course.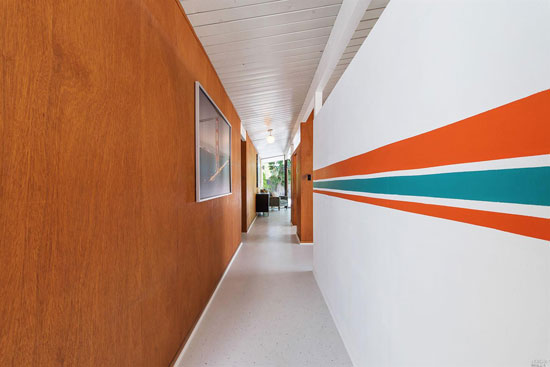 That site alongside a modern-but-retro paint job (love the orange and white theme employed here), new floors, an updated heating system and some added designer lighting.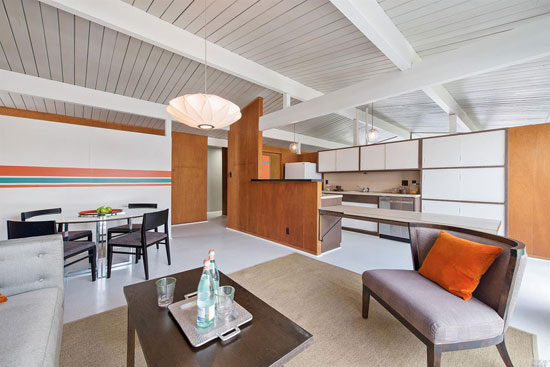 All of which are part of a house offering 1,659 sq. ft. of living space, which includes four bedrooms and two bathrooms, as well as the main reception space, which is made up of an open kitchen, the dining area and a lounge, with a further living area on the other side of the property.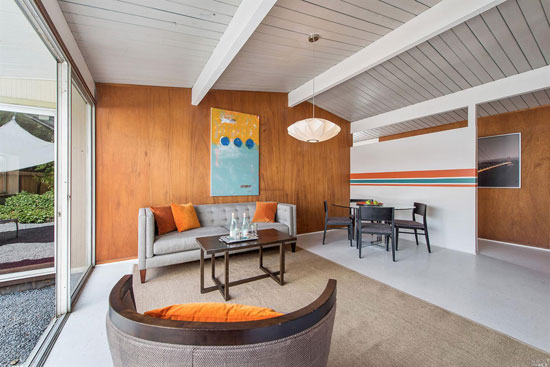 The outside / inside living concept is obviously employed here too, with easy access to the patio areas through the sliding doors. No pool here. You can't have everything.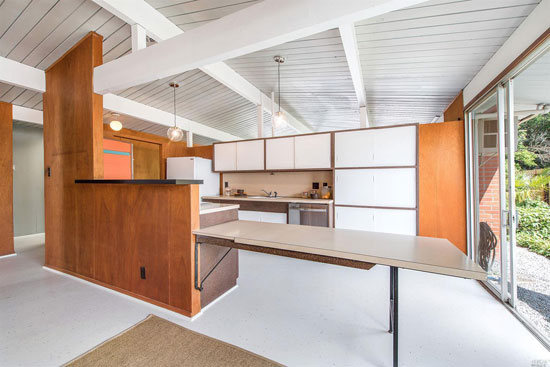 But you do get almost everything with this hip slice of 1950s midcentury modern. That lovely mix of original period architecture and a very liveable interior for the modern-era family.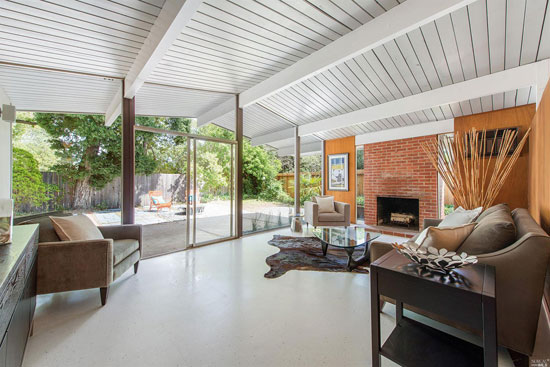 If you want it, the house has just gone up for sale for $975,000.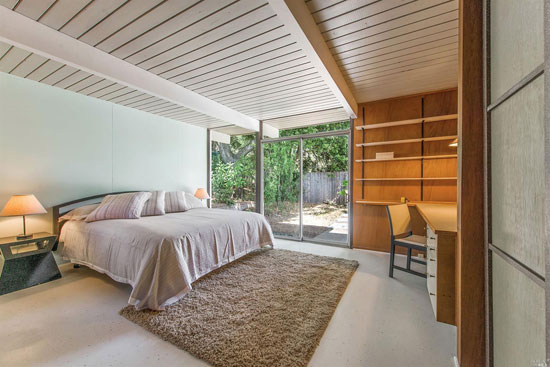 Images and details courtesy of Estately. For more details and to make an enquiry, please visit the website.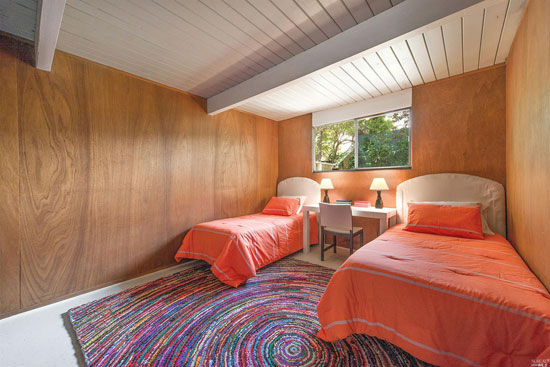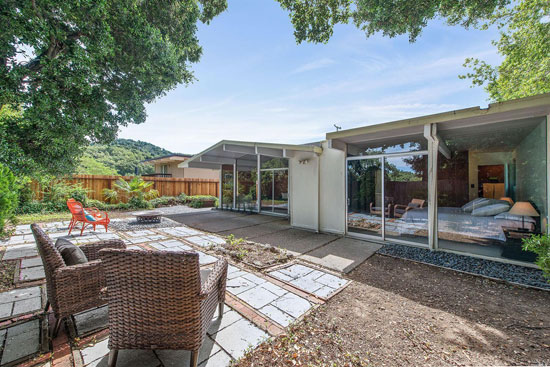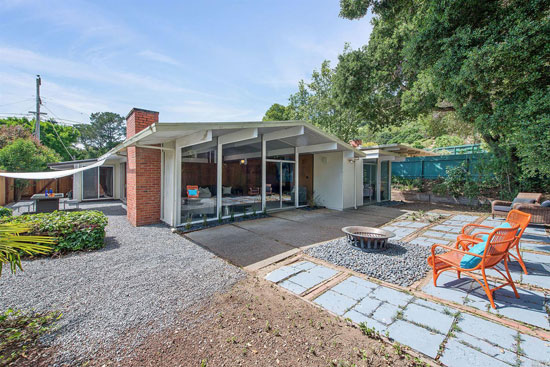 Property Location