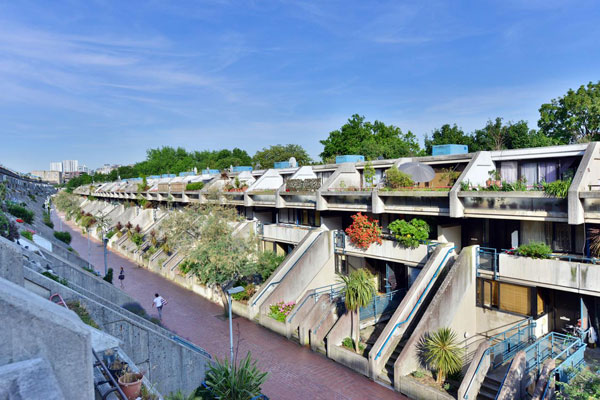 This is one you will love or hate. Read on if it's the former for this 1970s Neave Brown-designed brutalist apartment in Rowley Way, London NW8.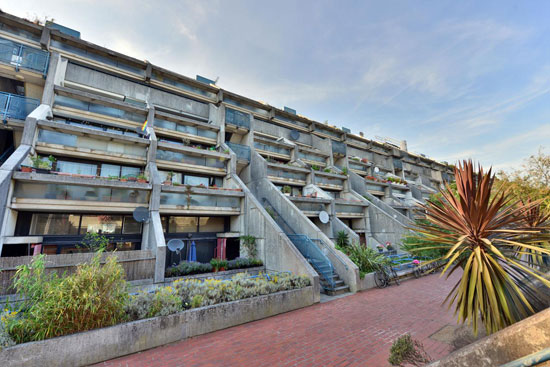 You probably know all about this development. The Alexandra & Ainsworth Estate in St John's Wood is a grade II*-listed development, dating back to the mid-1970s, part of the 'golden age' of social housing in this area. More on that in another article later.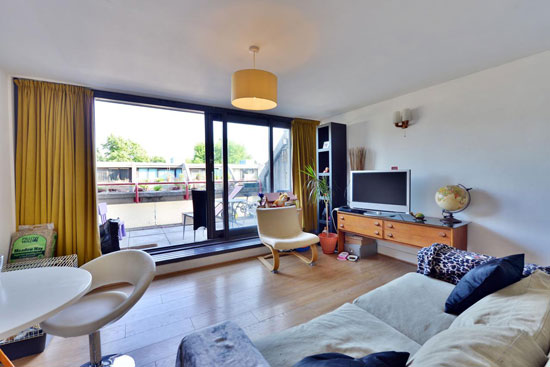 Many of these are leaving the social sphere and going into private hands these days, although the difficulty in getting finance to buy these places might have slowed things down a little on that front. On the flipside, that has also kept the prices a little lower than you would expect for these properties too.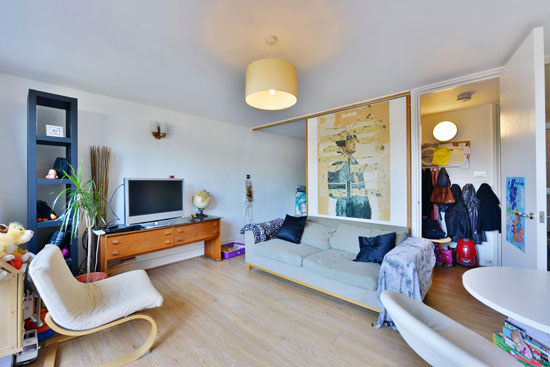 The one here is a one-bedroom apartment and according to the agent, an apartment that still has 'many of its original features', not least the glazed timber-framed sliding doors out onto the balcony.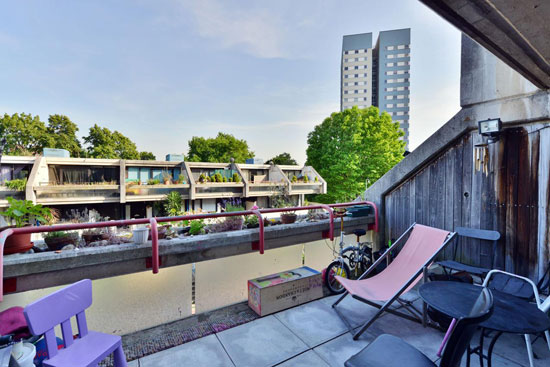 In addition to that balcony, you also get the reception room attached to it, as well as the kitchen and dining room plus a double bedroom with 'ample storage space' and the bathroom.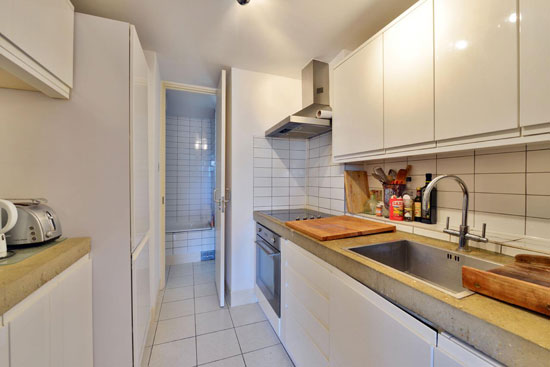 It isn't got everyone, that's for sure. But if you love concrete and this part of London, it might well be for you. £339,950 is the asking price.
Images and details courtesy of Abbey Properties. For more details and to make an enquiry, please visit the website.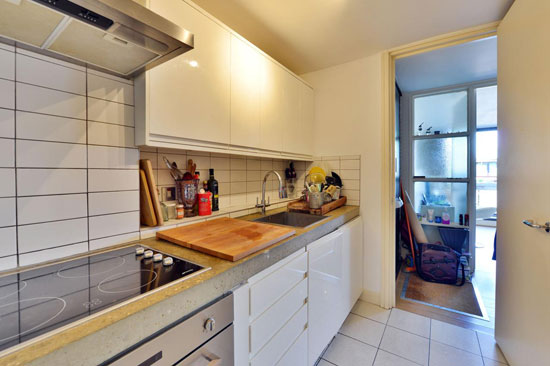 Property Location