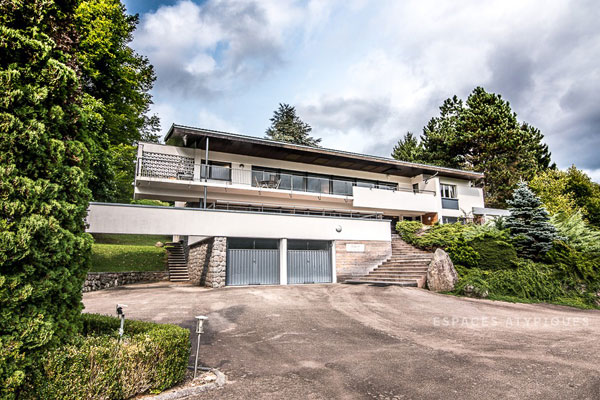 Updated, but still an eye-catching piece of architecture. This 1960s Dimitri Franchini modernist house in Cornimont, France is now for sale.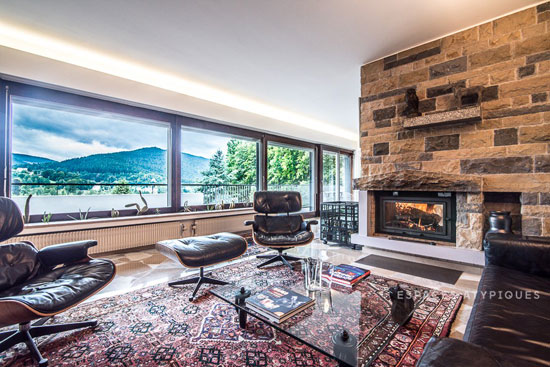 You will find it in the northeast part of France, specifically in Grand Est and to a design by Dimitri Franchini, a former student of Le Corbusier, dating back to 1967.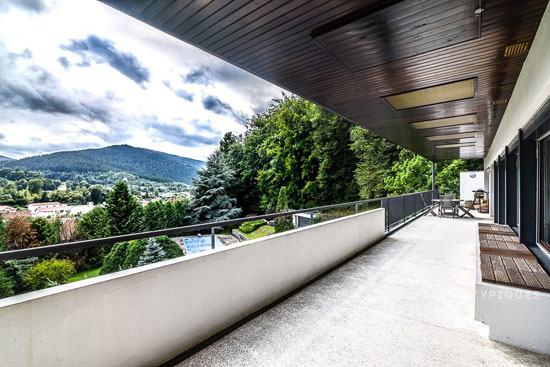 It looks to sit high above the town too, as you can see from the views from this place. Yes, the views framed by the walls of glass are a big selling point. But not quite as big as the architecture.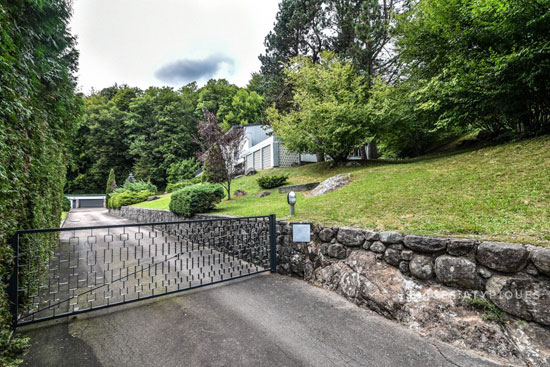 This is a bold piece of 1960s modernist, perhaps even midcentury modern architecture, with long balcony areas that offer you the perfect vantage point to take in the scenery. Plenty of your own scenery around this one too, as the house sits on a plot covering one hectare.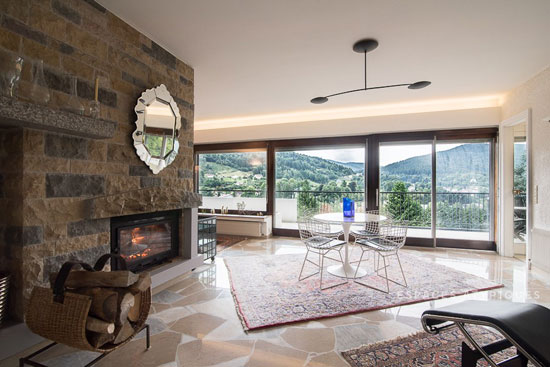 A good amount of space inside too as well as plenty of period details. Not that the house here is some kind of throwback to the era. Look carefully and you will notice some updates here and there, most obviously in the kitchen and breakfast room.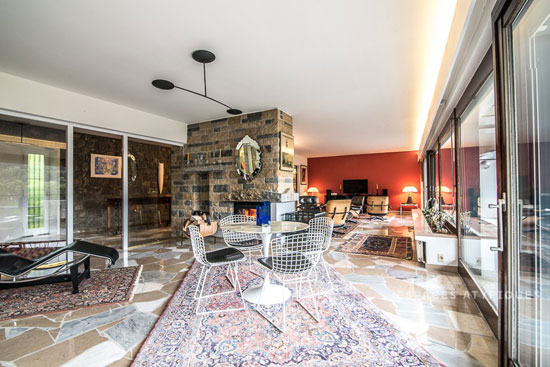 But the majority of this place has been maintained rather than completely made over and as such, plenty of details are original to the 1960s design. That includes the feature stone walls, the amazing staircase, the fireplace (and dividing wall), the stone flooring, the wall of glazing and the balcony areas.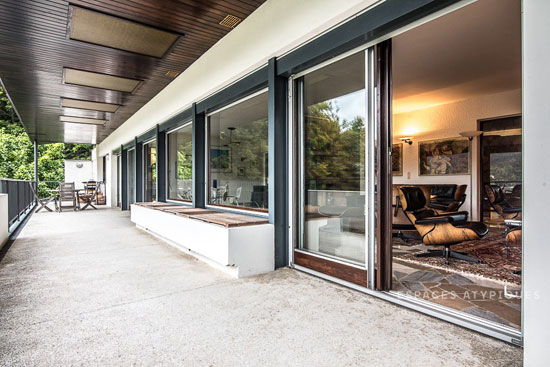 As for space, there is around 450 sq. metres of that, with the main house accessed via a long driveway and a rather grand stone staircase.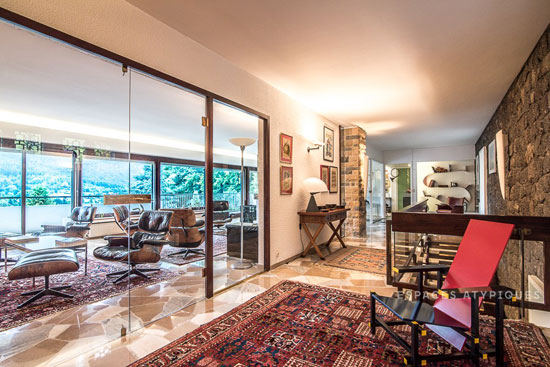 The ground floor features a bedroom, two offices (ideal for a bit of home working or a business), a bathroom, a large kitchen opening onto a terrace and the first of the living rooms.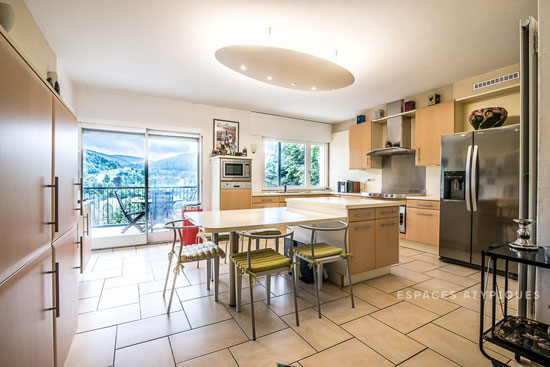 A studio with an independent entrance also offers the possibility of having some separate guest space in here too.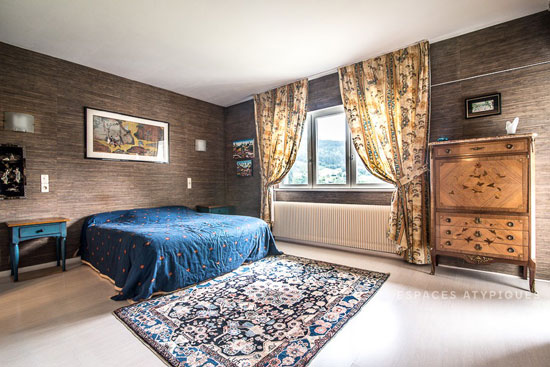 That wonderful solid wooden staircase leads to the first floor which opens onto a double living room with the wall of glass, with the fireplace breaking up space. Also on this level is a dining room and two bedrooms each with their own bathroom.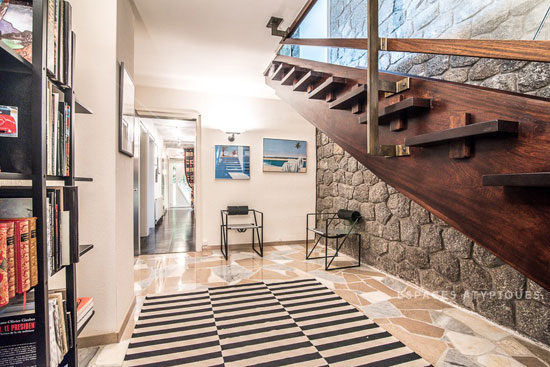 As I said, lots of land outside, which is mainly made up of woodland and you have probably noticed the two garages, which have room for up to four cars.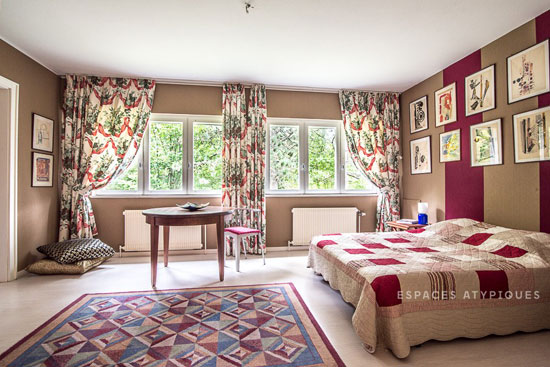 €475,000 is possibly a little less than you were expecting when it comes to the asking price.
Images and details courtesy of Espaces Atypiques. For more details and to make an enquiry, please visit the website.
If you want to see more houses from this part of the world, do have a look at Modernist France, the top 30 most popular French house finds on WowHaus.