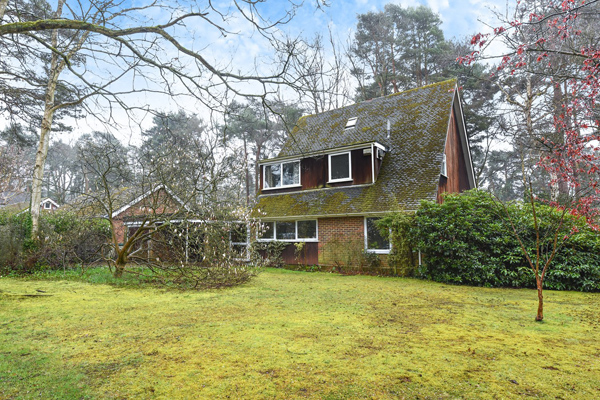 We spotted an amazing bungalow here back in 2011. Now there's a time capsule for sale on the 1960s Edgcumbe Park estate in Crowthorne, Berkshire.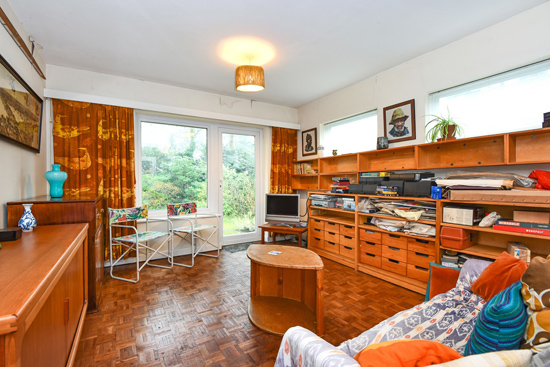 This estate had gone under the radar a little, but is well worth checking out. The Edgcumbe Park estate was designed and built between 1958 and 1970 by Renway Homes, with the properties tending to take inspiration from Scandinavian and US midcentury modern design and using materials to fit in the wooded landscape of the estate. Generous plots for each house too, very different from modern-era developments.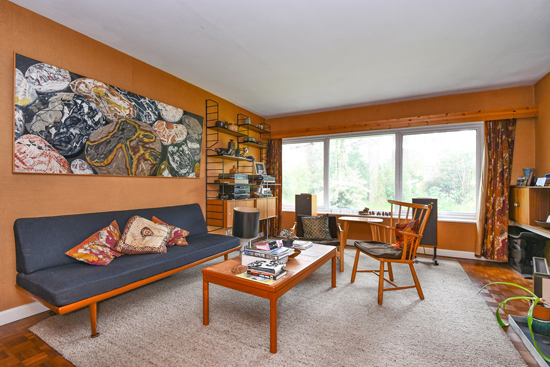 The development was award winning in its day and was the housing estate featured in the futuristic 1960s Fahrenheit 451 movie, which is perhaps an indication of just how forward thinking the architecture and estate was in the mid-1960s.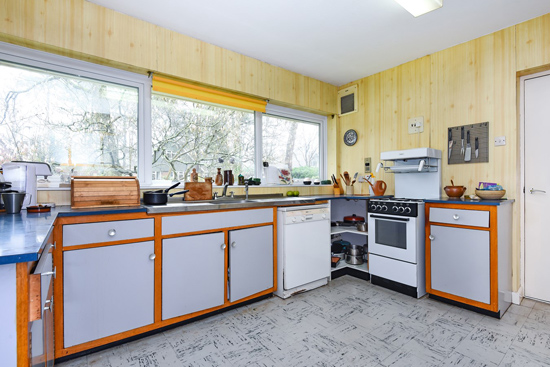 If you want to know more about it, there's a rather good article on the Bungalow website by some former owners of one of the properties here. But not this one. I suspect this house hasn't been on the market for a long time, if at all.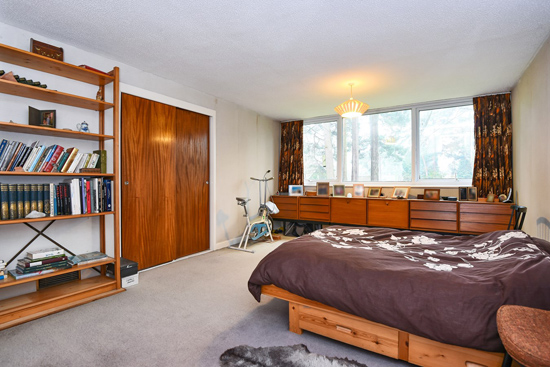 The house here is one of the Scandi style houses and a look at the photos hints at a house pretty much unchanged from the mid-1960s, with so many details of the era still in place. Saying that, it has been extended, so not completely unchanged. Although that extension was probably carried out some time ago.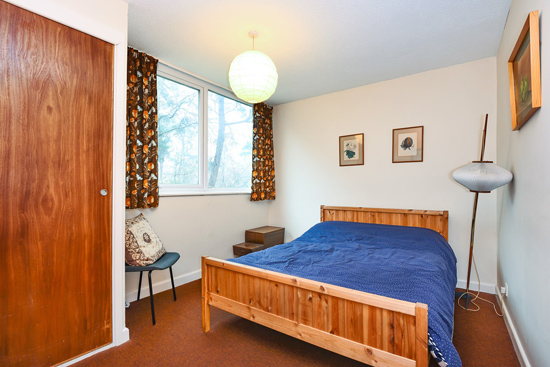 Retro kitchen? Of course. But there is also parquet flooring in place, along with fitted furnishings, a brick fireplace, the original internal doors, some wood cladding on the ceilings and some furniture of the day (although the last of those things is unlikely to be staying). There's a lovely setting too, which perhaps needs a bit of a tidy up but does look like a dream of a space over summer.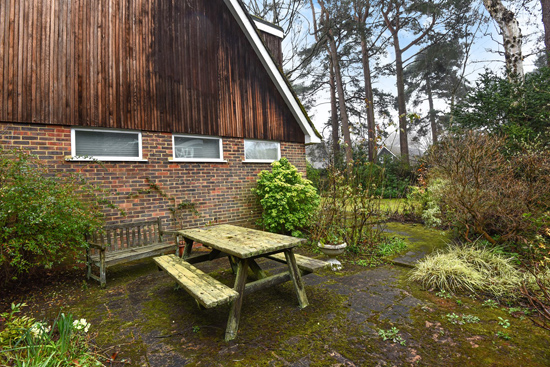 As for the living space, that's actually over three floors, with the ground floor made up of the living room, dining room, family room, kitchen with a separate utility room and an additional cloakroom.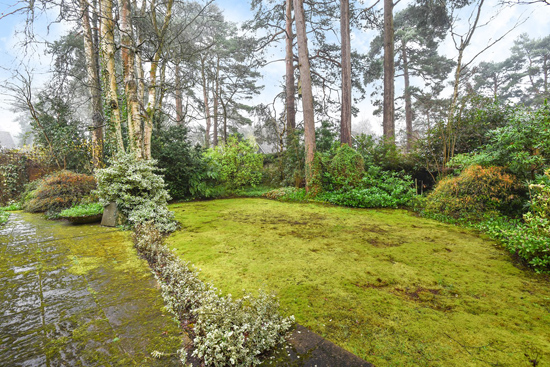 On the first floor you will find the master bedroom with an en-suite shower room plus there are two further 'good size' bedrooms. The second floor has two further bedrooms and another family bathroom.
The gardens extend to the front, side and rear plus there is a single garage and a car port with driveway parking for several more vehicles. It does need a bit of work, but not a great deal if you love the era. £625,000 is the asking price of this one.
Images and details courtesy of Michael Hardy. For more details and to make an enquiry, please visit the website.
Property Location