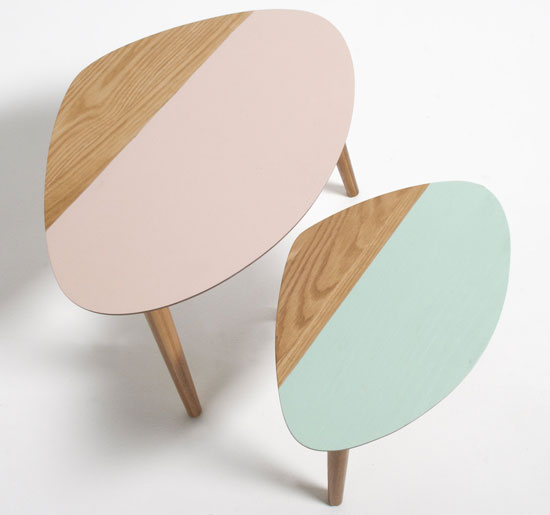 Some rather nice midcentury designs in the home section of La Redoute right now, including the Clairoy two-tone tables. Cheap too.
That's because the retailer is doing 'money off' deals across all its home range. Basically, £20 off £60 purchases and £50 off £100+ purchases. Just use the code HOME.
That works very well if you go for something hovering just above the £100 mark, like these newly-arrived tables. Midcentury in inspiration, they have the two tone surfaces (not often seen), an organic shape and oak legs with a nice taper.
£119 is the list price, but if you add in the discount, that should work out at £69 for the two tables.
Find out more at the La Redoute website
Via Retro To Go