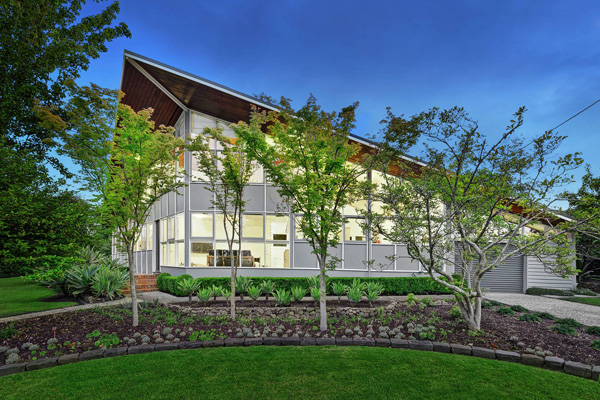 Hopefully someone will come along and maintain this 1950s Robin Boyd-designed modernist property in Chirnside Park, near Melbourne, Australia in its current condition.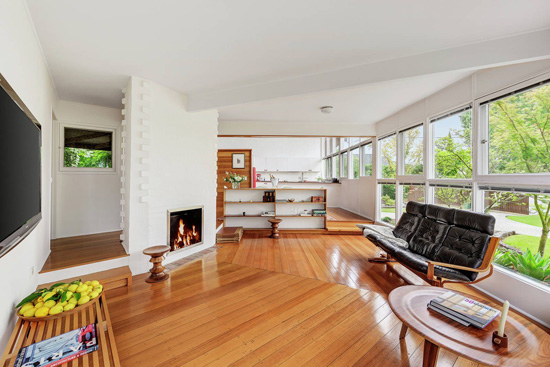 According to The Design Files, Blott House has no heritage protection, despite one of the best examples of a Boyd house in Melbourne. With that in mind, it is open to pretty much any type of renovation. But at the same time, why would you change anything this beautiful?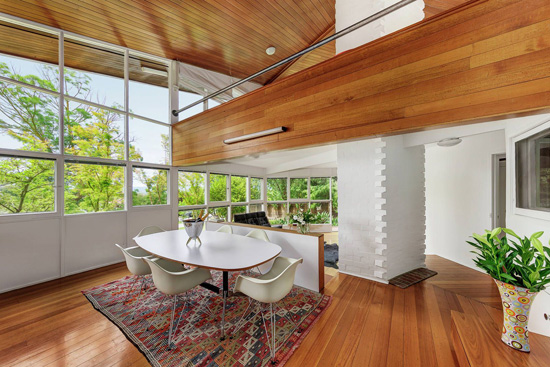 The house dates back to 1956, built for Dr Stanley Blott and his wife. The design was undoubtedly a talking point at the time, with a sloping roof and floor to ceiling glazing more in keeping with the cutting edge midcentury modern builds of the US of the same era.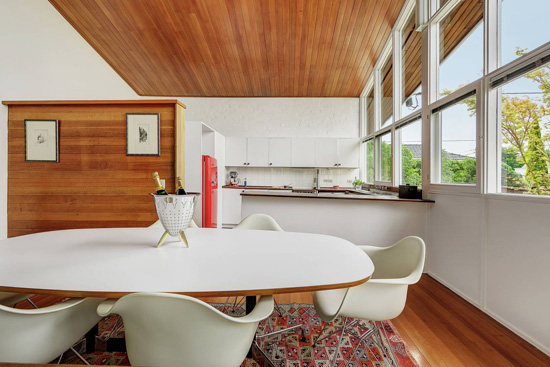 But it is once inside that you really appreciate the architecture. The dramatic living spaces are boosted by the glazing, which really does bring both the light and the outside in. Love all the timber detailing too, not to mention that wonderful and dramatic split level lounge with open fireplace.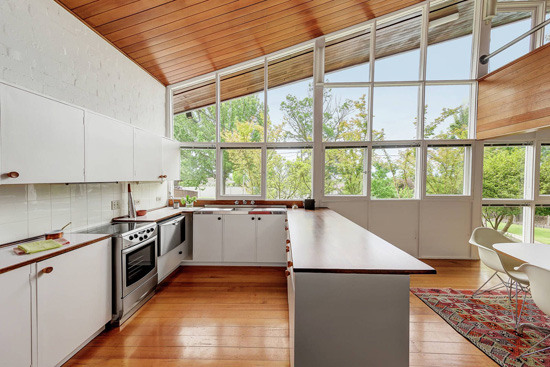 The two-level property is described as being in 'flawless original condition' and you can see that someone has really looked after this place. It certainly isn't a 'time capsule', but it is an untouched statement from one of Australia's most noted architects.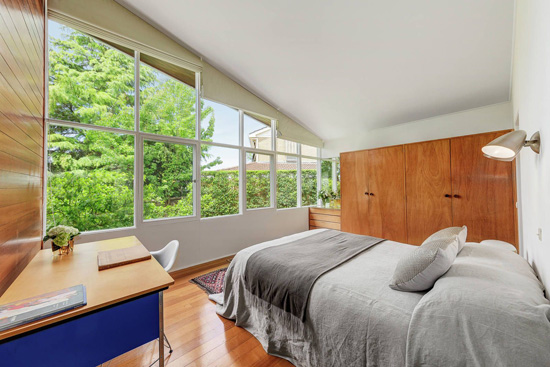 As for space, there is the split-level lounge we mentioned above, along with a dining area, a kitchen updated with stainless steel appliances, a further room that could operate as a study or third bedroom, two large downstairs bedrooms (one with en-suite freestanding bath), two bathrooms and a laundry area.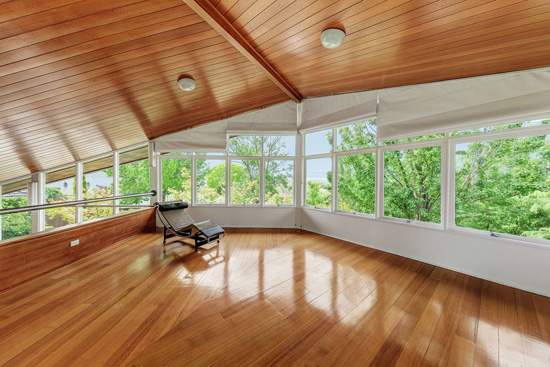 The outside space is well worth mentioning too, with the plot covering around 1,965 sq. metres and including a wisteria-fringed alfresco entertainment terrace, return driveway and remote-control garage / workshop.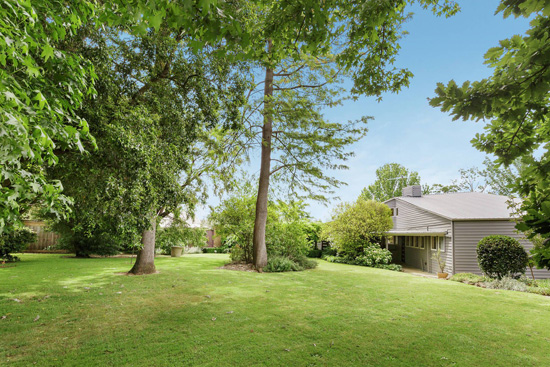 Obviously large plots offer opportunities for developers, which could be the downfall for this house. We are obviously hoping that someone with a love of the architecture steps up for this place, but it will undoubtedly require someone affluent with that love to step up.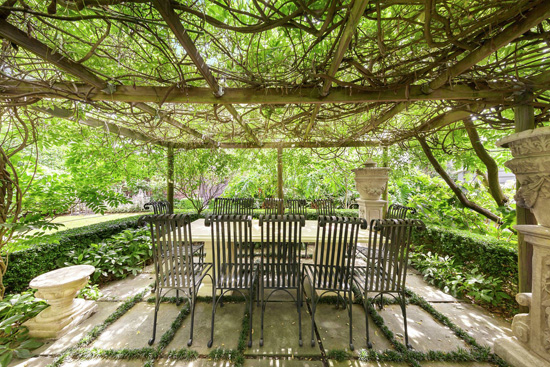 The auction is set on 25th March 2017, with a guide available from the agent.
Images and details courtesy of Jellis Craig. For more details and to make an enquiry, please visit the website.
Thanks to Curbed and The Design Files for the details and tip off.
Property Location