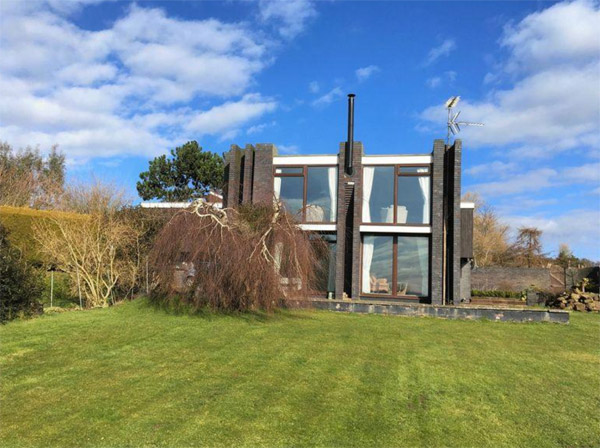 This is a very confusing, but very interesting place. A 1950s modernist property in Heswall, Cheshire.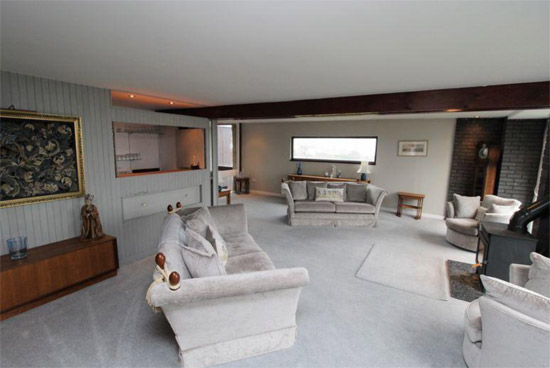 I say confusing because it really doesn't look like a 1950s build. I would say more of a late '60s house, possibly even early 1970s. I can't find any background about it though, so I'll have to go with what the agent lists. Anyone now better? Do let me know.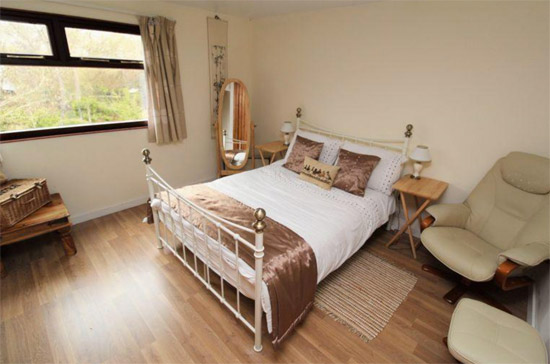 The agent says that this is a 1950s modernist build, the work of a Canadian architect and with 'an individual charm'. That last point is definitely right.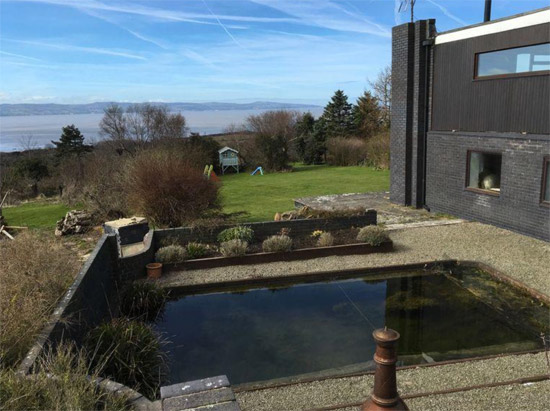 It's a house with a very strong look, not least when you see that brick and glass exterior, with the large windows framing some amazing views that surround this one. Yes, you get a lot of land, which is both a positive and a negative. More on that later.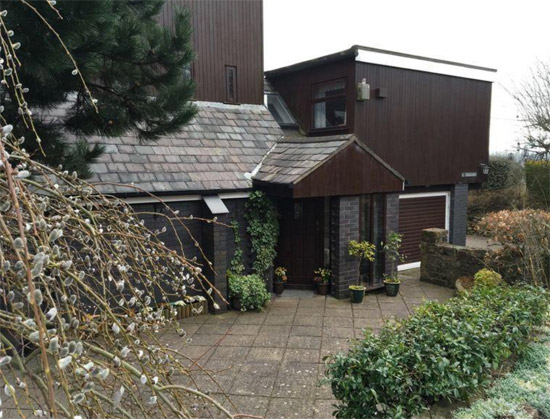 However, it is a house that is a little confusing once inside. Some of the original details remain, including the exposed brick and some wood panelling, But the level of originality depends on which room you are in.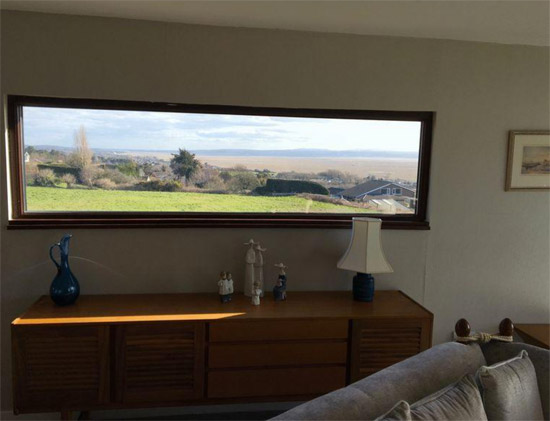 This might have had an extension (although that isn't mentioned so presumably not) or it could have been updated in some areas and not others. Either way, it is a bit of a mixed bag inside and you get the feeling that someone needs to take a look at the house and decide where it goes. Either with a design inspired by its past or taking it more contemporary. It just needs consistency.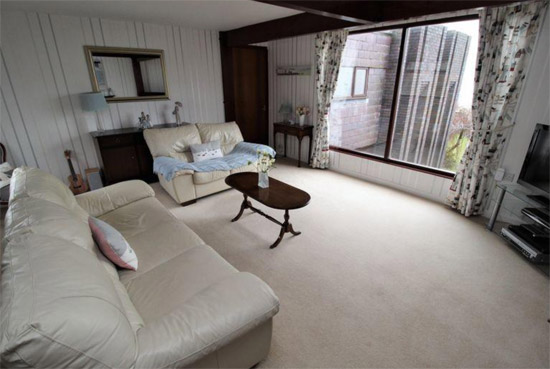 Whatever happens, the architecture itself is very forward-thinking and does deserve to be preserved in one way or another.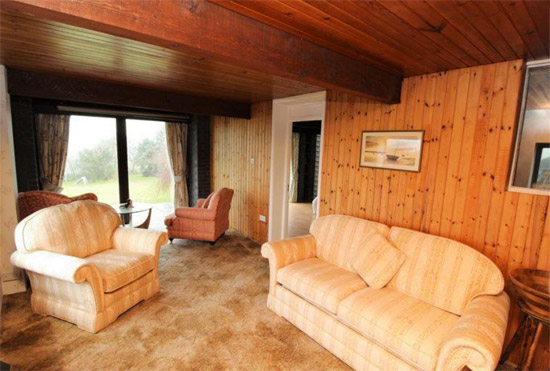 Whether that happens depends on someone seeing the merits of this one or the land itself. According to the agent, 'the plot currently has planning permission to build a detached dwelling in the garden space', adding that 'one option would be to demolish the existing build and utilise the site to build at least two new dwellings accordingly'. That doesn't sound promising for the existing house, although it really does come down to personal taste and money. As ever.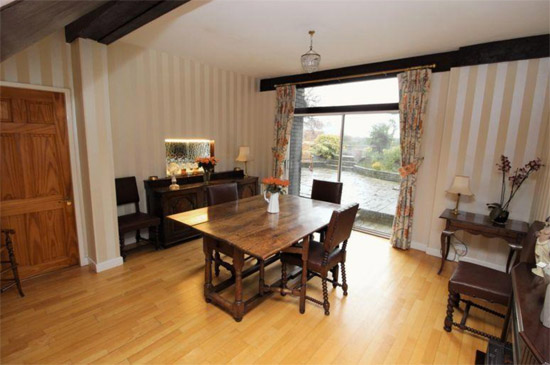 If you think you could make this into a dream home, then you probably want to know a little more about the existing layout, which is fairly considerable.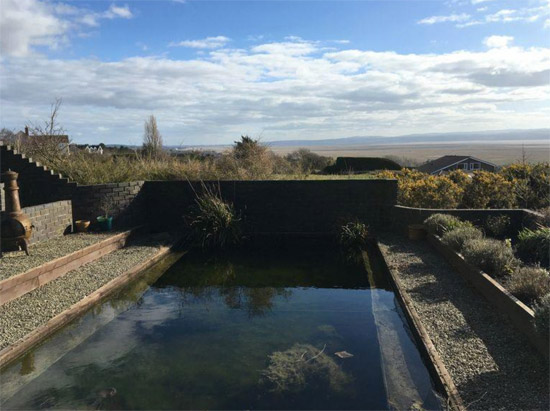 A hardwood front door opens into the reception hallway, with stairs rising to the first floor and dropping down to the lower ground floor. There you will find a cloakroom, the dining room, kitchen and utility.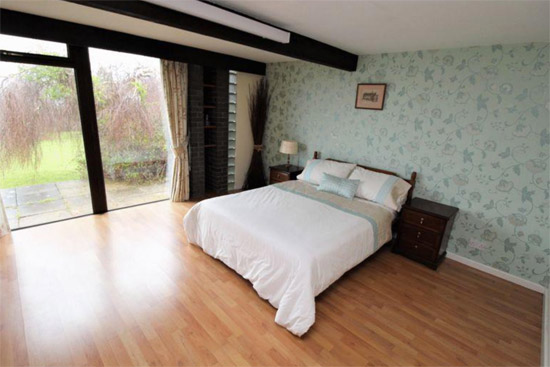 On the first floor is a bathroom, two bedrooms (one with a built-in desk), a living room, inner landing, two more bedrooms, two bathrooms and a 'coffee corner', which is a seating area overlooking the pond area. Also on this floor is a study and the main living room with built in bar area, exposed brick walls and decorative glass bricks.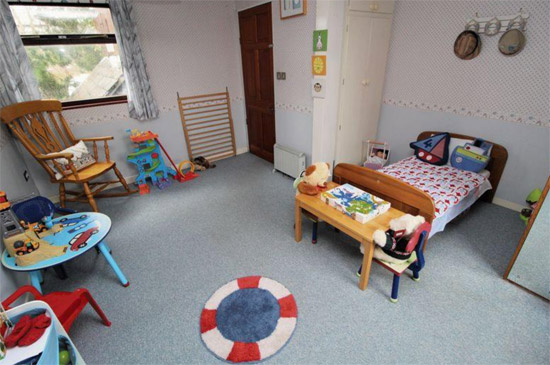 The ground floor contains a sitting area with exposed brick walls and beams, a further bedroom with exposed brick walls, an 'inner garage space' with built-in wall and base units, a shower room and the garage with windows to the side, light and power, an inspection pit and a wooden up and over door.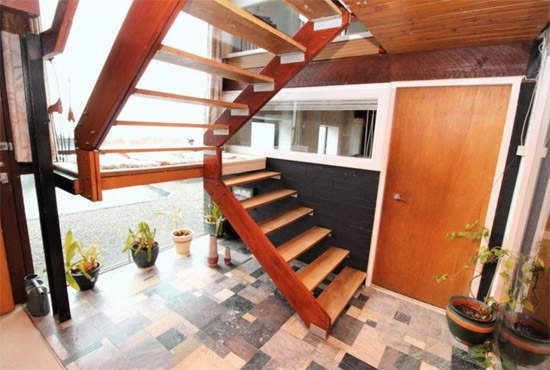 Outside space includes a gravel driveway for multiple vehicles, garden to the side mainly laid to lawn and bordered by walls, a pond area and access to the large rear garden, which again is laid to lawn and with views across the Dee Estuary.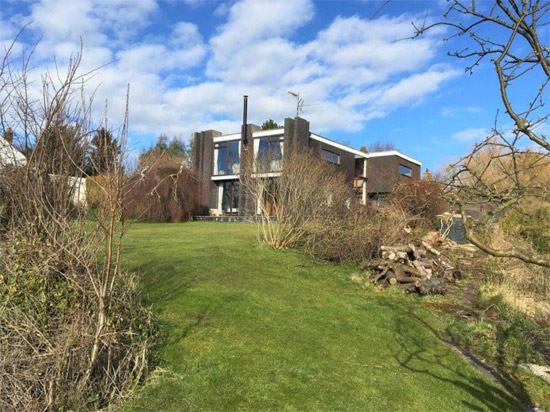 Substantial inside and out and with a great location, especially in terms of the views. With all of that in mind, the asking price of £850,000 probably isn't going to surprise you, especially when you consider the development potential. Hopefully, someone sees the potential of what is here already.
Images and details courtesy of Bradshaw, Farnham and Lea. For more details and to make an enquiry, please visit the website.
Big thanks to Hugh for there tip off!
If you want more Cheshire modernism, check out the top 20 Cheshire finds on the WowHaus website.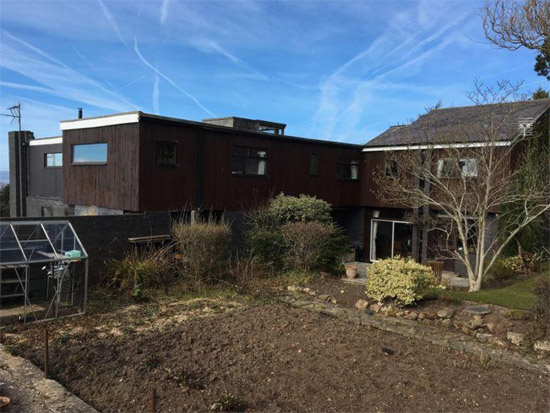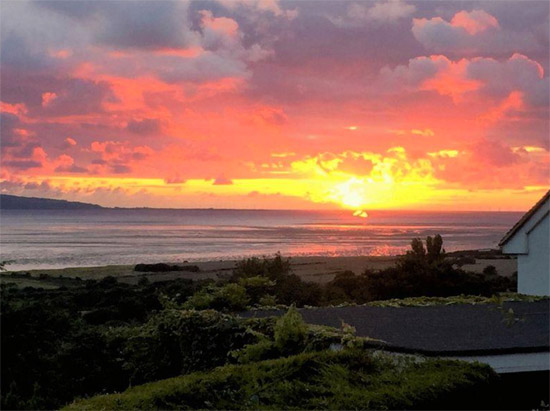 Property Location